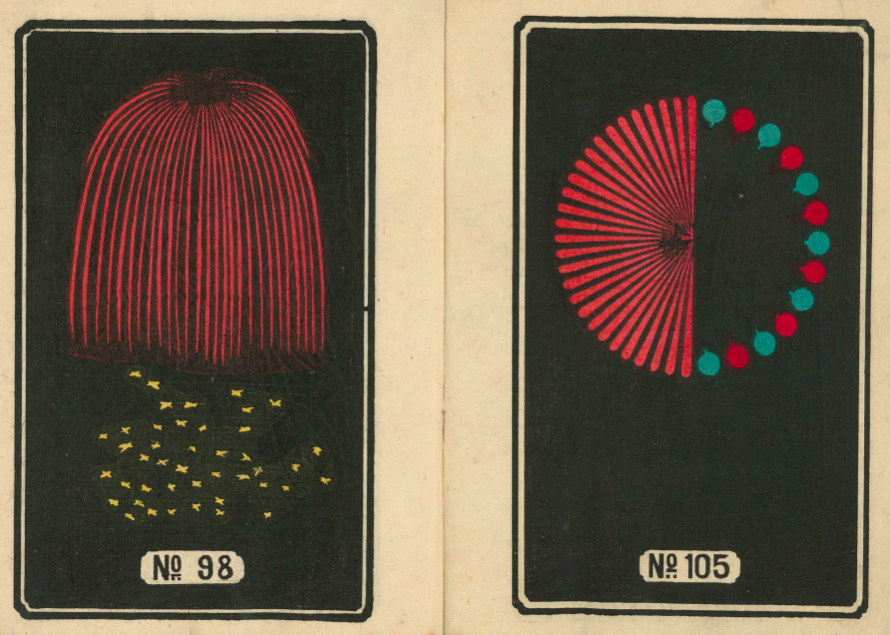 The Japanese term for fireworks, hanabi (花火), combines the words for fire, bi (火), and flower, hana (火). If you've seen fireworks anywhere, that derivation may seem at least vaguely apt, but if you've seen Japanese fireworks, it may well strike you as evocative indeed. The traditional Japanese way with presenting flowers, their shapes and colors as well as their scents, has something in common with the traditional Japanese way of putting on a fireworks show.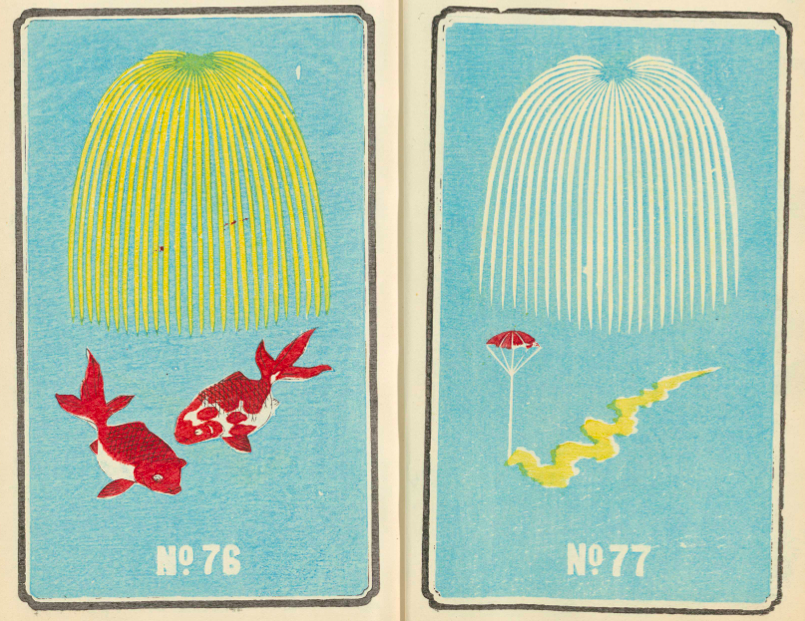 Not that the production of firecrackers goes as far back, historically, as the arrangement of flowers does, nor that firecrackers themselves, originally a product of China, have anything essentially Japanese about them.
But as more recently with cars, comic books, consumer electronics, and Kit-Kats, whenever Japan re-interprets a foreign invention, the project amounts to radical re-invention, and often a dazzling one at that.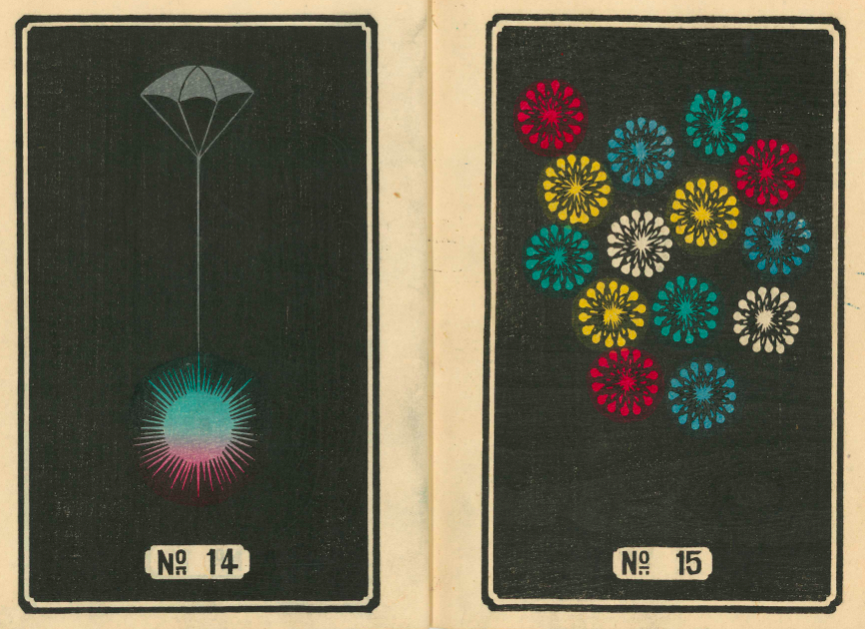 These Japanese versions of non-Japanese things often become highly desirable around the world in their own right. It certainly happened with Japanese fireworks, here proudly displayed in these elegant and vividly colored English catalogs of Hirayama Fireworks and Yokoi Fireworks, published in the early 1900s by C.R. Brock and Company, whose founding date of 1698 makes it the oldest firework concern in the United Kingdom.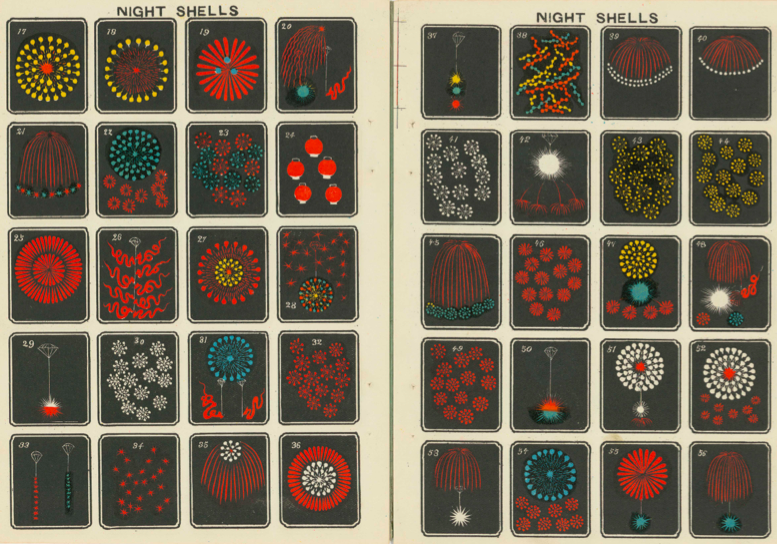 These Brocks catalogs been digitized by the Yokohama Board of Education and made available online at the site of the Yokohama Public Library. (Though I've never seen a fireworks show in Yokohama, that city, dotted as it is with impeccably designed public gardens, certainly has its flower-appreciation credentials in order.) Even if you don't read Japanese, you can easily download them: just click here and scroll down until you see their cover images, click on their English titles, and click the "本体PDF画像" link on the next page to get the PDF.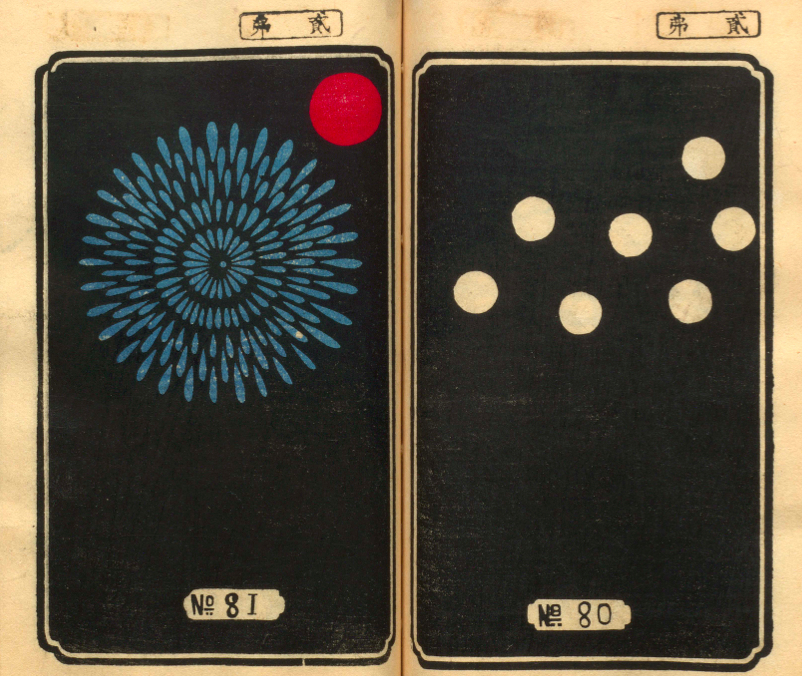 Organized into such categories as "Vertical Wheels," "Phantom Circles," and "Colored Floral Bomb Shells," the catalogs present their imported Japanese wares simply, as various patterns of color against a black or blue background. But simplicity, as even those only distantly acquainted with Japanese art have seen, supports a few particularly strong and enduring branches of Japanese aesthetics.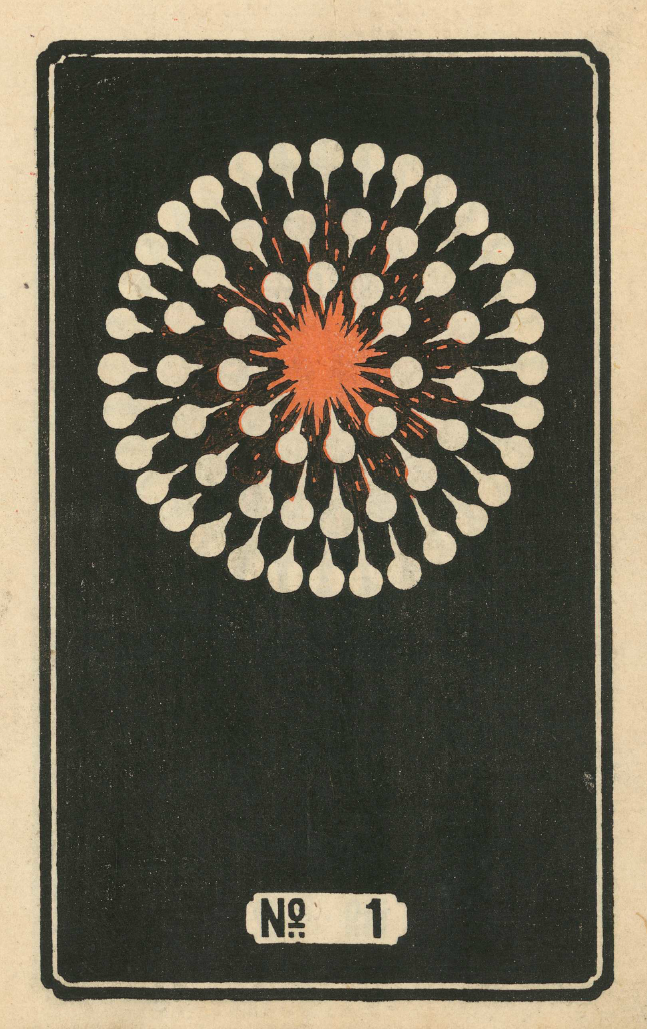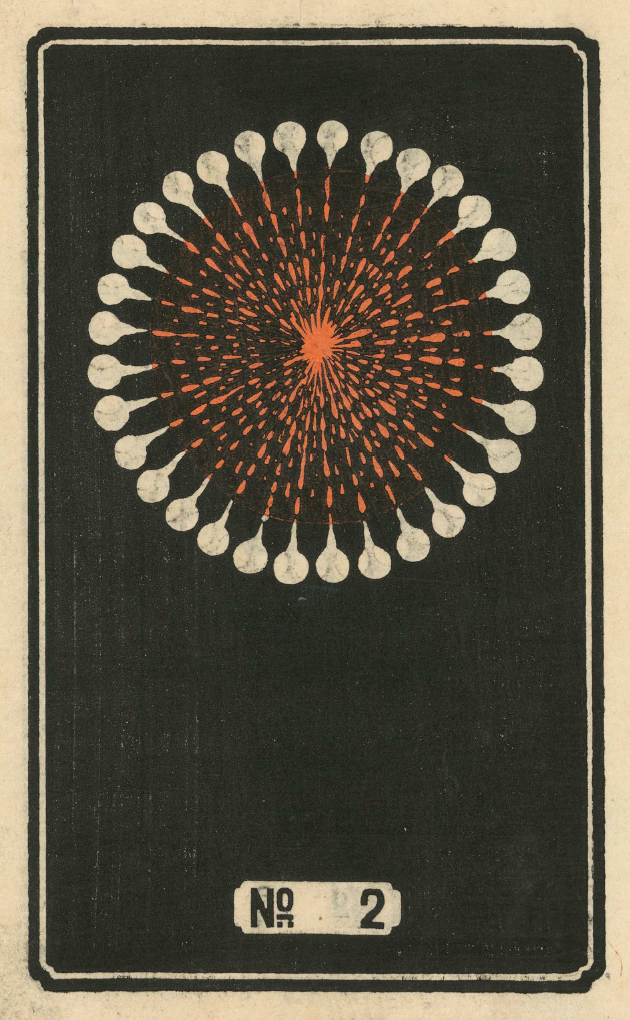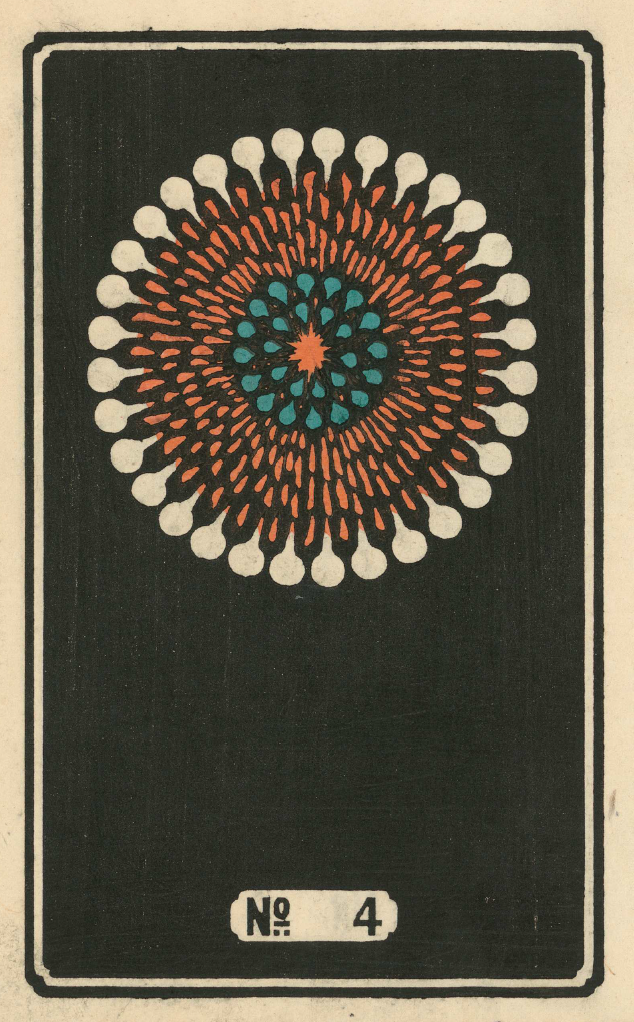 No matter where you take in your displays of fireworks, you'll surely recognize more than a few of these designs from having seen them light up the night sky. And as far as where to look for the next firework innovator, I might suggest South Korea, where I live: at this past summer's Seoul International Fireworks festival I witnessed fireworks exploding into the shape of cat faces, whiskers and all. Such elaborateness many violate the more rigorous versions of the Japanese sensibility as they apply to hanabi — but then again, just imagine what wonders Japan, one of the most cat-loving countries in the world, could do with that concept.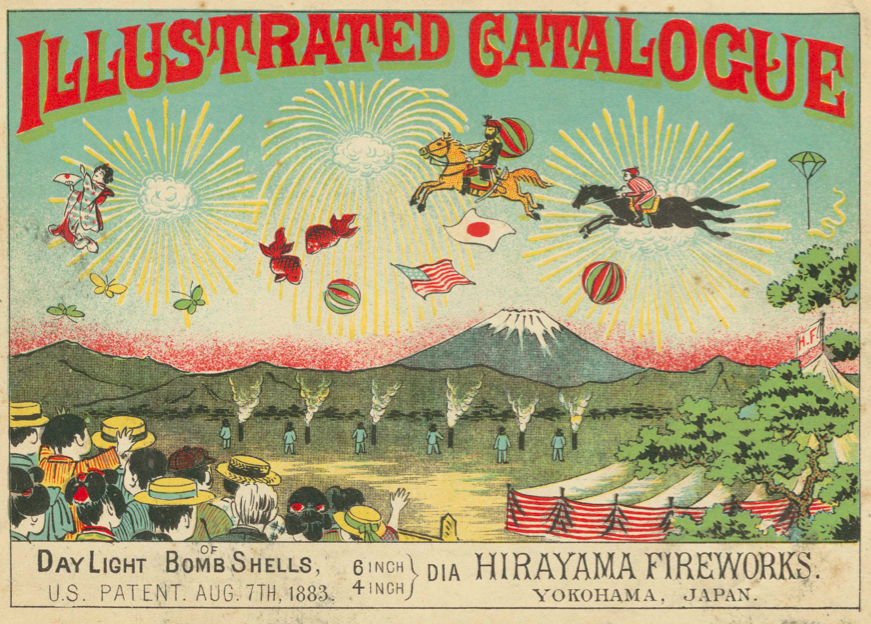 via Boing Boing/Present and Correct
Related Content:
1,000+ Historic Japanese Illustrated Books Digitized & Put Online by the Smithsonian: From the Edo & Meji Eras (1600-1912)
Download Classic Japanese Wave and Ripple Designs: A Go-to Guide for Japanese Artists from 1903
Enter a Digital Archive of 213,000+ Beautiful Japanese Woodblock Prints
What Happens When a Japanese Woodblock Artist Depicts Life in London in 1866, Despite Never Having Set Foot There
Based in Seoul, Colin Marshall writes and broadcasts on cities, language, and culture. His projects include the book The Stateless City: a Walk through 21st-Century Los Angeles and the video series The City in Cinema. Follow him on Twitter at @colinmarshall or on Facebook.