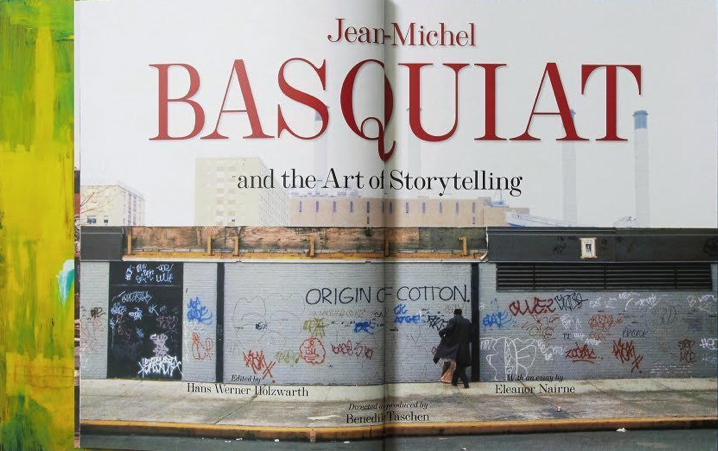 At many a bookstore and art gallery gift shop, you will find copies of writer and artist Javaka Steptoe's Radiant Child, a young person's introduction to Jean-Michel Basquiat. The book has deservedly won a Caldecott Medal and the praise of adult readers who find as much or more to admire in it as their kids do. A surprisingly moving short biography, it hits many of the major notes in Basquiat's formative years: His Brooklyn childhood and Haitian and Puerto Rican heritage; his love for his encouraging mother and heartbreak at her institutionalization in a mental hospital; his childhood spent in New York art galleries planning to be a famous artist, and his keen interest in anatomy textbooks, jazz, and black history….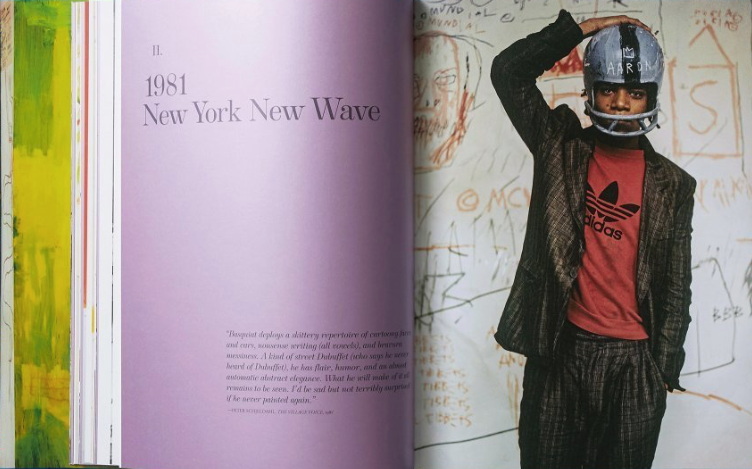 But for a seriously deep immersion in the artist's history and development, you will want to consult a new 500-page book from TASCHEN, Jean-Michel Basquiat XXL. Written by curator Eleanor Nairne and edited by Hans Werner Holzwarth, the "oversized hardcover," notes This is Colossal," is filled with large-scale reproductions of the artist's drawings, paintings, and notebook pages. Several essays guide the reader year-by-year through Basquiat's artistic career, from 1978 to his untimely death in 1988."
The ten years the book covers provide enough material for two or three volumes, and also happen to tell the story of a cultural revolution in which Basquiat was at the center, as TASCHEN writes:
The legend of Jean-Michel Basquiat is as strong as ever. Synonymous with New York in the 1980s, the artist first appeared in the late 1970s under the tag SAMO, spraying caustic comments and fragmented poems on the walls of the city. He appeared as part of a thriving underground scene of visual arts and graffiti, hip hop, post-punk, and DIY filmmaking, which met in a booming art world. As a painter with a strong personal voice, Basquiat soon broke into the established milieu, exhibiting in galleries around the world.
Basquiat is now recognized—art scholar and curator Dieter Buchhart argues—as an artist who "eternalized… the exhilarating possibilities for art, music, and social critique in New York." But for all the high praise he has garnered after his tragic overdose at 27, in life his work was often "'explained away' by his Afro-Haitian and Puerto Rican heritage," writes Kristen Foland at Swamp. "Some art historians and critics, including Sharon F. Patton, categorized his work as 'primitive' and called him a 'black graffiti artist,' a term he found inherently racist."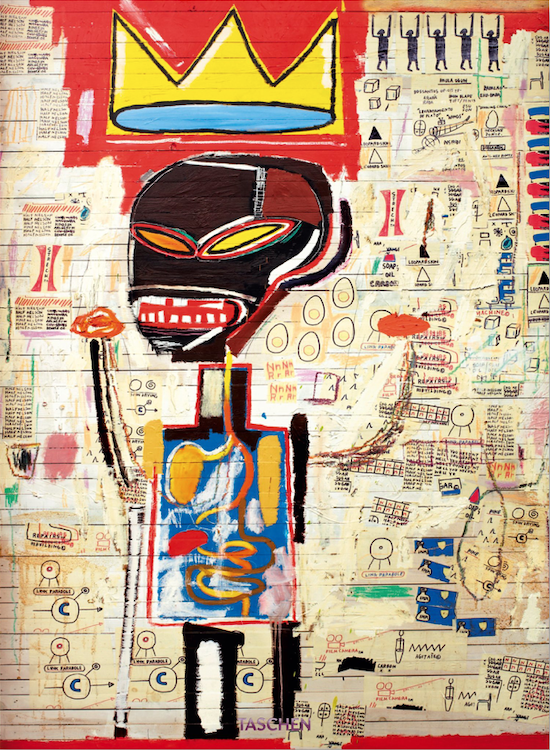 Basquiat recoiled at the idea of being segregated and singled out as a "black artist"; but he proudly celebrated black life and cultural forms in narrative works rich with symbolism and poetry, mourning and triumph. Asked about his subject matter, he once replied, "royalty, heroism and the streets." Grand themes and settings were what he had in mind, and Nairne fittingly titles her essay in the TASCHEN book, "The Art of Storytelling."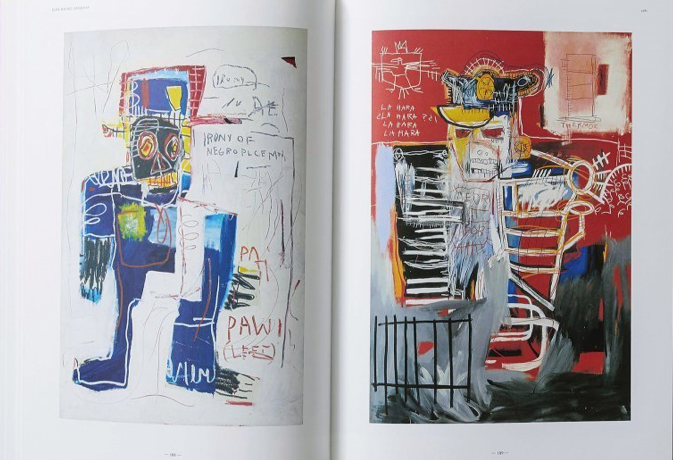 Perhaps the reason Basquiat's life makes such a good story, for kids and grownups alike, is that he himself was such a powerful storyteller. He weaved his personal history seamlessly into the social and political fabric that enmeshed him in the legendary late-seventies/early-eighties downtown New York scene. The new large format TASCHEN book lets you get a close-up look at the fine details of his revolutionary canvases, drawings, collages, wood panel paintings, and street poetry and painting.
You can purchase the book through Amazon, or, if you prefer, directly from TASCHEN itself.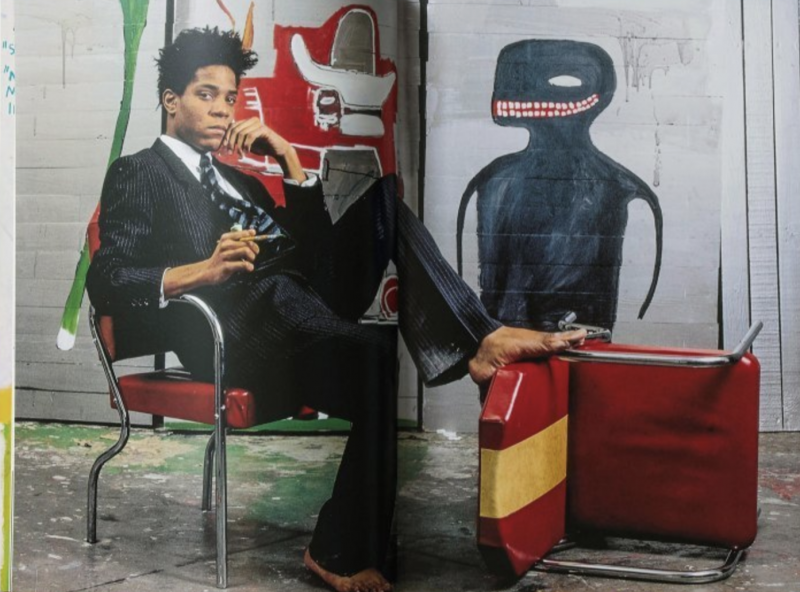 via This is Colossal
Related Content:
The Odd Couple: Jean-Michel Basquiat and Andy Warhol, 1986
130,000 Photographs by Andy Warhol Are Now Available Online, Courtesy of Stanford University
Download 50,000 Art Books & Catalogs from the Metropolitan Museum of Art's Digital Collections
Josh Jones is a writer and musician based in Durham, NC. Follow him at @jdmagness