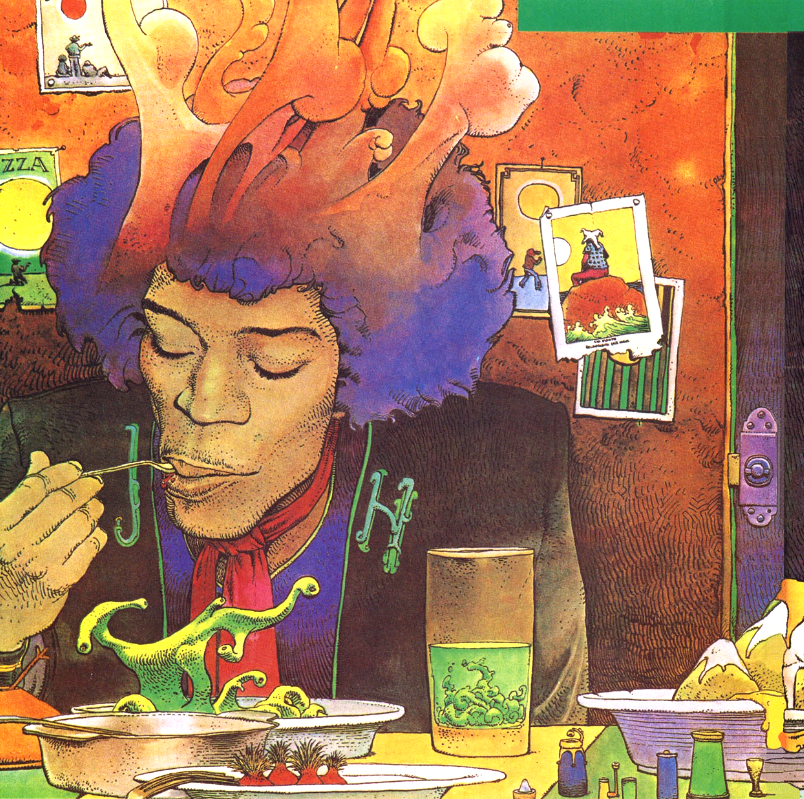 The 1995 release of posthumous Jimi Hendrix compilation Voodoo Soup has divided fans and critics for over two decades now. But whatever its merits, its cover art should hold an honored place in every Hendrix fan's collection. Drawn by the legendary cult comic artist Moebius from a photograph of Hendrix eating soup in France, it captures the sound Hendrix was moving toward at the end of his life—his head exploding in flames, or mushroom clouds, or pink psychedelic bronchial tubes, or whatever. The image comes from a larger gatefold, excerpted below, which Moebius drew for the French double LP Are You Experienced/Axis: Bold as Love in 1975.

Journalist Jean-Nöel Coghe was supposedly very upset that he did not even receive mention for taking the original photo, but in the nineties he and Moebius came together again for a project that would do them both credit, a book called Emotions électriques that Coghe wrote of his experiences traveling through France as Hendrix's guide during the Experience's first tour of the country in 1967.
Moebius provided the book's illustrations, many of which you can see below, "each of them," as the publisher's description has it, "imagining Hendrix in a classic Moebius landscape of dreams."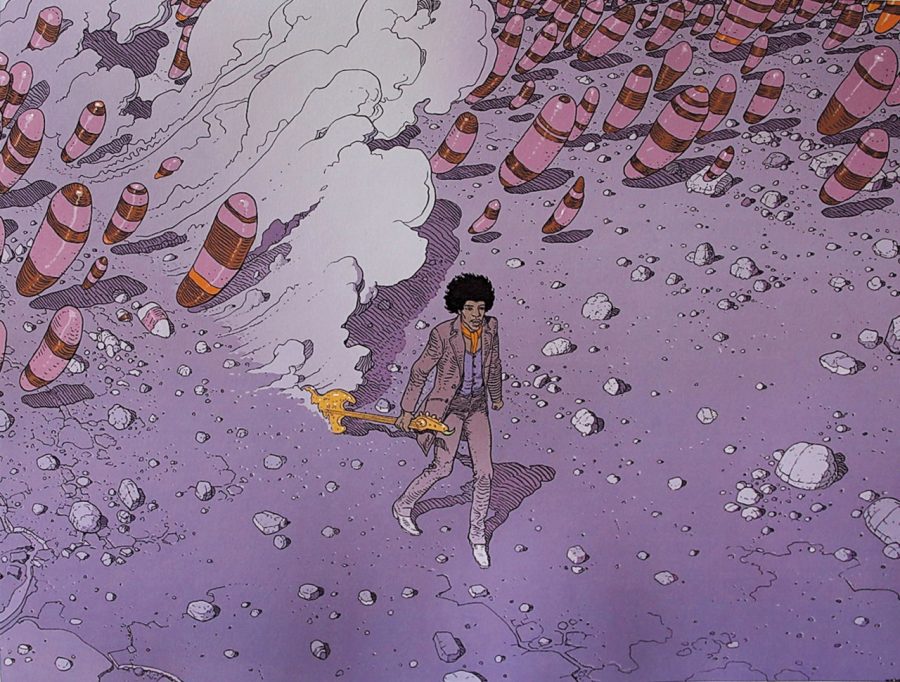 Obviously a huge Hendrix fan, Moebius is in many ways as responsible for the psychedelic space race of the 1970s as the guitarist himself. His work in the French comic magazine Métal hurlant—Heavy Metal in the American version—epitomized the sci-fi and fantasy elements that came to dominate heavy rock. His work with Alejandro Jodorowsky on the Chilean visionary filmmaker's aborted Dune is the stuff of legend.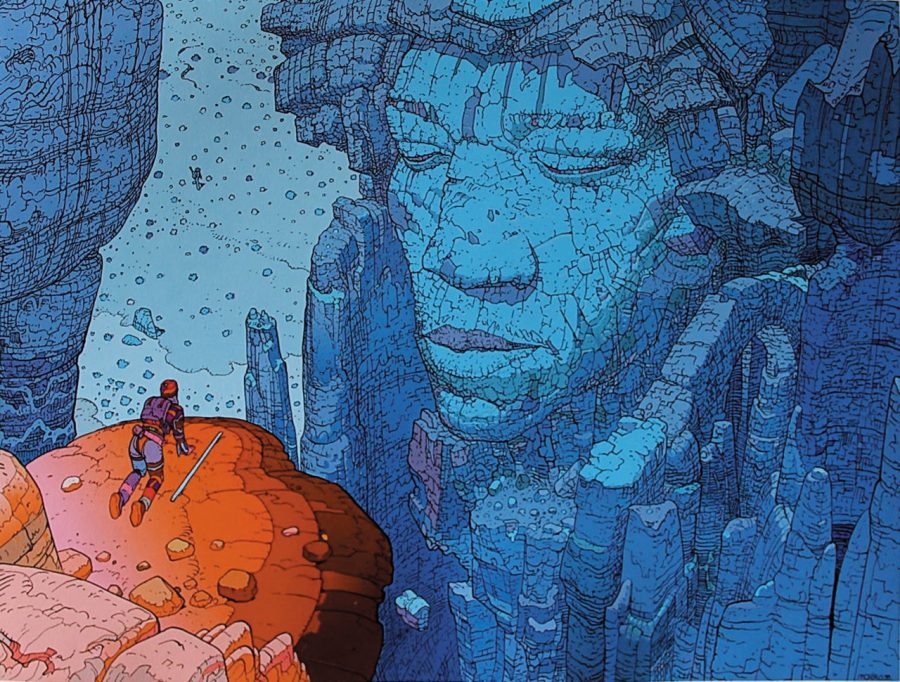 Moebius had illustrated album covers since the early seventies, mostly those of European artists. But his creations as a magazine and comics illustrator (and film scenarist) have the most enduring appeal for much the same reason as Hendrix's music. They are both unparalleled masters and natural storytellers whose imagined worlds are so richly detailed and consistently surprising they have birthed entire genres. The two may have crossed paths too late to actually work together, but I like to think Moebius carried on the spirit of Hendrix in a visual form.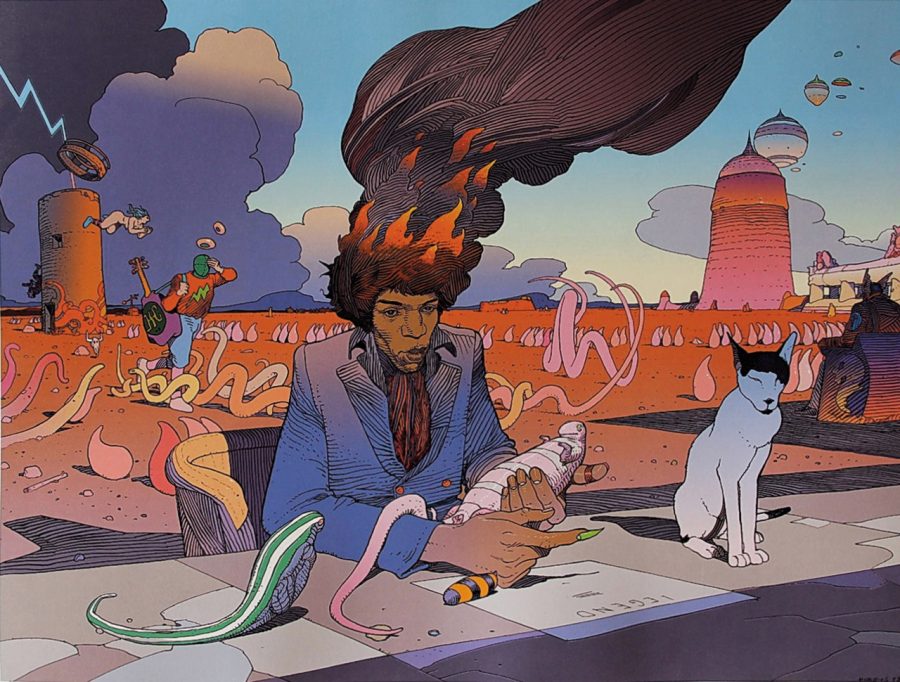 It may not be common knowledge that Hendrix hated his album covers, leaving detailed notes about them for his record company, who ignored them. His own choices, one must admit, including a Linda McCartney photo for the cover of Electric Ladyland that makes the band look like they're on the set of a proto-Sesame Street, do not exactly sell the records' treasures. But Jimi might have loved Moebius' interpretations of his headspace, a visual continuation of a prominent strand of Hendrix's imagination. See all of Moebius' Hendrix illustrations here.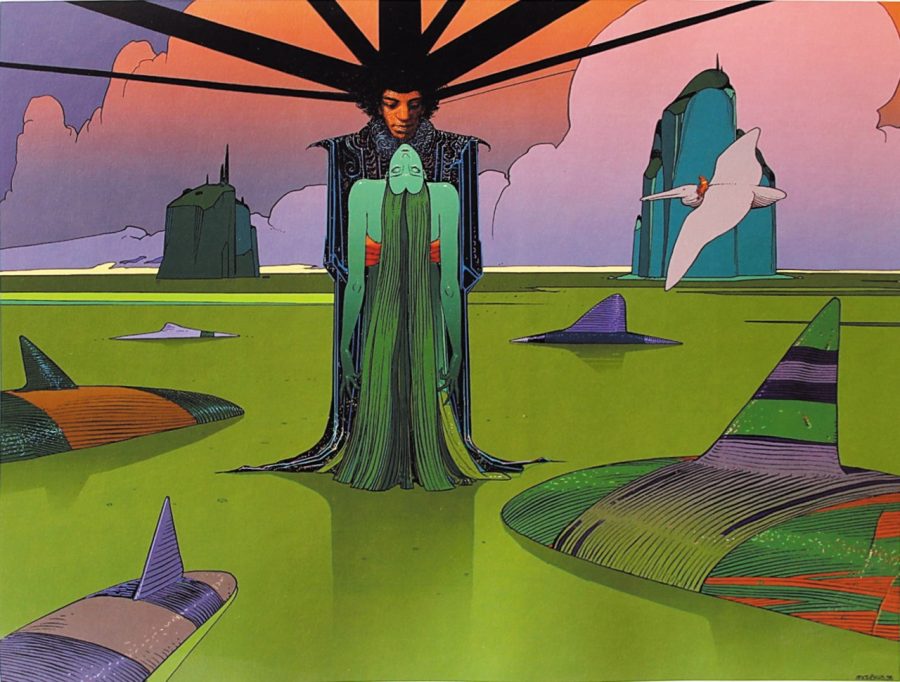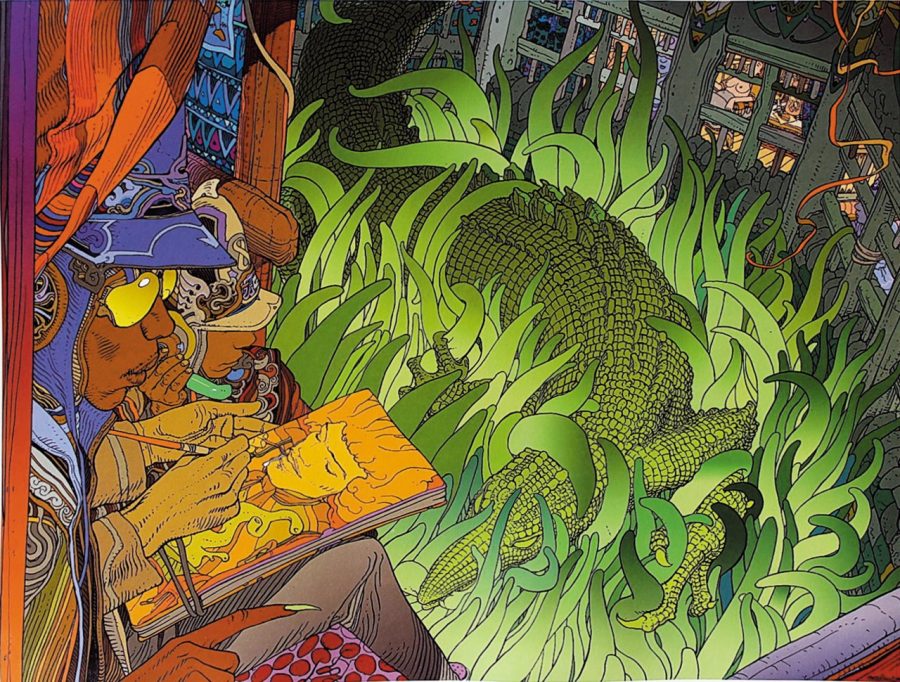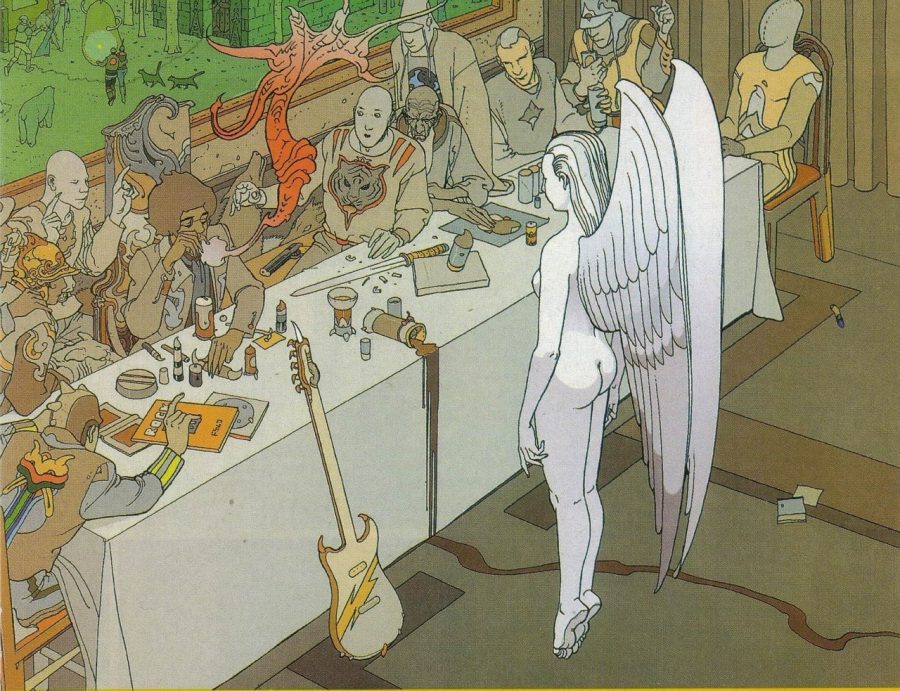 Related Content:
Métal hurlant: The Hugely Influential French Comic Magazine That Put Moebius on the Map & Changed Sci-Fi Forever
Iconic Footage of Jimi Hendrix Playing "Hey Joe" Rendered in the Style of Moebius, with the Help of Neural Network Technology
Jimi Hendrix's Final Interview Animated (1970)
Josh Jones is a writer and musician based in Durham, NC. Follow him at @jdmagness