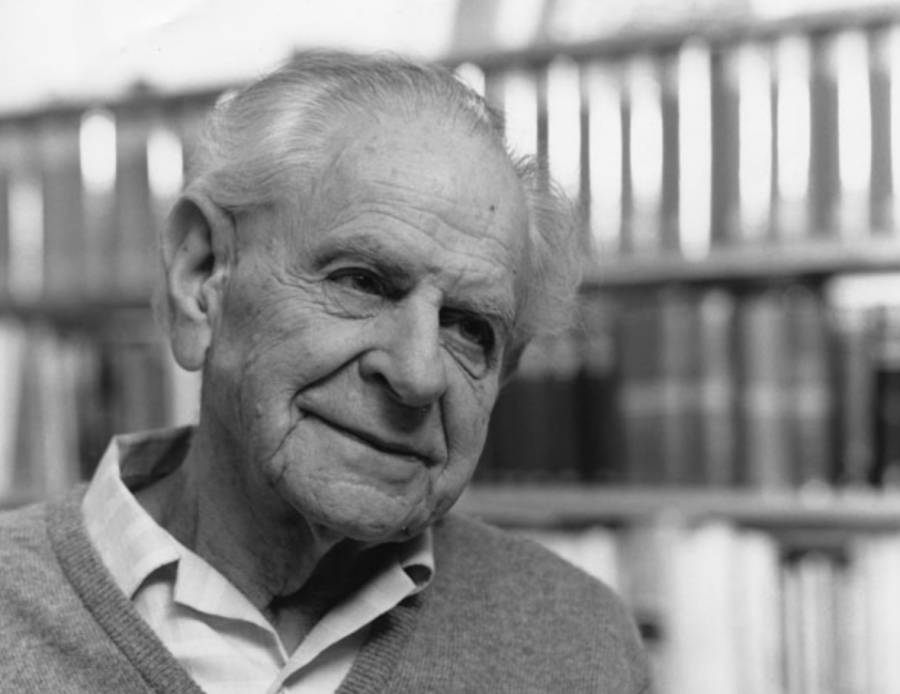 In the past few years, when far-right nationalists are banned from social media, violent extremists face boycotts, or institutions refuse to give a platform to racists, a faux-outraged moan has gone up: "So much for the tolerant left!" "So much for liberal tolerance!" The complaint became so hackneyed it turned into an already-hackneyed meme. It's a wonder anyone thinks this line has any rhetorical force. The equation of tolerance with acquiescence, passivity, or a total lack of boundaries is a reductio ad absurdum that denudes the word of meaning. One can only laugh at unserious characterizations that do such violence to reason.
The concept of toleration has a long and complicated history in moral and political philosophy precisely because of the many problems that arise when the word is used without critical context. In some absurd, 21st century usages, tolerance is even conflated with acceptance, approval, and love. But it has historically meant the opposite—noninterference with something one dislikes or despises. Such noninterference must have limits. As Goethe wrote in 1829, "tolerance should be a temporary attitude only; it must lead to recognition. To tolerate means to insult." Tolerance by nature exists in a state of social tension.
According to virtually every conception of liberal democracy, a free and open society requires tense debate and verbal conflict. Society, the argument goes, is only strengthened by the oft-contentious interplay of differing, even intolerant, points of view. So, when do such views approach the limits of toleration? One of the most well-known paradoxes of tolerance was outlined by Austrian philosopher Karl Popper in his 1945 book The Open Society and Its Enemies.
Popper was a non-religious Jew who witnessed the rise of Nazism in the 20s in his hometown of Vienna and fled to England, then in 1937, to Christchurch, New Zealand, where he was appointed lecturer at Canterbury College (now the University of Canterbury). There, he wrote The Open Society, where the famous passage appears in a footnote:
Unlimited tolerance must lead to the disappearance of tolerance. If we extend unlimited tolerance even to those who are intolerant, if we are not prepared to defend a tolerant society against the onslaught of the intolerant, then the tolerant will be destroyed, and tolerance with them. — In this formulation, I do not imply, for instance, that we should always suppress the utterance of intolerant philosophies; as long as we can counter them by rational argument and keep them in check by public opinion, suppression would certainly be unwise. But we should claim the right to suppress them if necessary even by force; for it may easily turn out that they are not prepared to meet us on the level of rational argument, but begin by denouncing all argument; they may forbid their followers to listen to rational argument, because it is deceptive, and teach them to answer arguments by the use of their fists or pistols. We should therefore claim, in the name of tolerance, the right not to tolerate the intolerant.
This last sentence has "been printed on thousands of bumper stickers and fridge magnets," writes Will Harvie at Stuff. The quote might become almost as ubiquitous as Voltaire's line about "defending to the death" the right of free speech (words actually penned by English writer Beatrice Evelyn Hall). Popper saw how fascism cynically exploited liberal toleration to gain a foothold and incite persecution, violent attacks, and eventually genocide. As he writes in his autobiography, he had seen how "competing parties of the Right were outbidding each other in their hostility towards the Jews."
Popper's formulation has been been used across the political spectrum, and sometimes applied in arguments against civil protections for some religious sects who hold intolerant views—a category that includes practitioners of nearly every major faith. But this is misleading. The line for Popper is not the mere existence of exclusionary or intolerant beliefs or philosophies, however reactionary or contemptible, but the open incitement to persecution and violence against others, which should be treated as criminal, he argued, and suppressed, "if necessary," he continues in the footnote, "even by force" if public disapproval is not enough.
By this line of reasoning, vigorous resistance to those who call for and enact racial violence and ethnic cleansing is a necessary defense of a tolerant society. Ignoring or allowing such acts to continue in the name of tolerance leads to the nightmare events Popper escaped in Europe, or to the horrific mass killings at two mosques in Christchurch this month that deliberately echoed Nazi atrocities. There are too many such echoes, from mass murders at synagogues to concentration camps for kidnapped children, all surrounded by an echo chamber of wildly unchecked incitement by state and non-state actors alike.
Popper recognized the inevitability and healthy necessity of social conflict, but he also affirmed the values of cooperation and mutual recognition, without which a liberal democracy cannot survive. Since the publication of The Open Society and its Enemies, his paradox of tolerance has weathered decades of criticism and revision. As John Horgan wrote in an introduction to a 1992 interview with the thinker, two years before his death, "an old joke about Popper" retitles the book "The Open Society by One of its Enemies."
With less than good humor, critics have derided Popper's liberalism as dogmatic and itself a fascist ideology that inevitably tends to intolerance against minorities. Question about who gets to decide which views should be suppressed and how are not easy to answer. Popper liked to say he welcomed the criticism, but he refused to tolerate views that reject reason, fact, and argument in order to incite and perpetrate violence and persecution. It's difficult to imagine any democratic society surviving for long if it decides that, while maybe objectionable, such tolerance is tolerable. The question, "these days," writes Harvie, is "can a tolerant society survive the internet?"
Related Content:
20,000 Americans Hold a Pro-Nazi Rally in Madison Square Garden in 1939: Chilling Video Re-Captures a Lost Chapter in US History
How Did Hitler Rise to Power? : New TED-ED Animation Provides a Case Study in How Fascists Get Democratically Elected
Rare 1940 Audio: Thomas Mann Explains the Nazis' Ulterior Motive for Spreading Anti-Semitism
Josh Jones is a writer and musician based in Durham, NC. Follow him at @jdmagness