Have accomplished abstract geometrical artists come out of any demographic in greater numbers than from the women of South Asia? Not when even the most demanding art-school curriculum can't hope to equal the rigor of the kōlam, a complex kind of line drawing practiced by women everywhere from India to Sri Lanka to Malaysia to Thailand. Using humble materials like chalk and rice flour on the ground in front of their homes, they interweave not just lines, shapes, and patterns but religious, philosophical, and magical motifs as well — and they create their kōlams anew each and every day.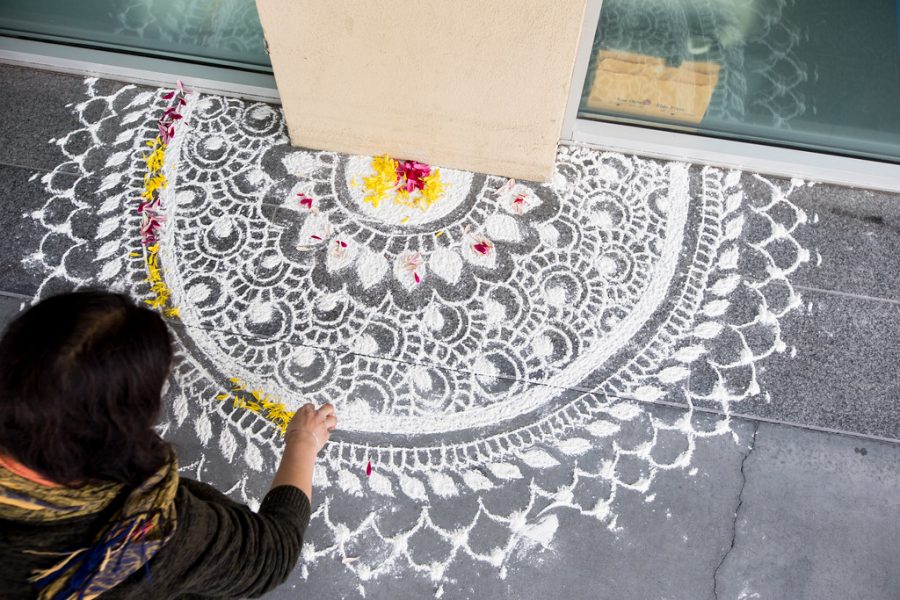 "Feeding A Thousand Souls: Kōlam" by Thacher Gallery at the University of San Francisco is licensed under CC BY-SA 2.0
"Taking a clump of rice flour in a bowl (or a coconut shell), the kōlam artist steps onto her freshly washed canvas: the ground at the entrance of her house, or any patch of floor marking an entrypoint," writes Atlas Obscura's Rohini Chaki.
"Working swiftly, she takes pinches of rice flour and draws geometric patterns: curved lines, labyrinthine loops around red or white dots, hexagonal fractals, or floral patterns resembling the lotus, a symbol of the goddess of prosperity, Lakshmi, for whom the kōlam is drawn as a prayer in illustration."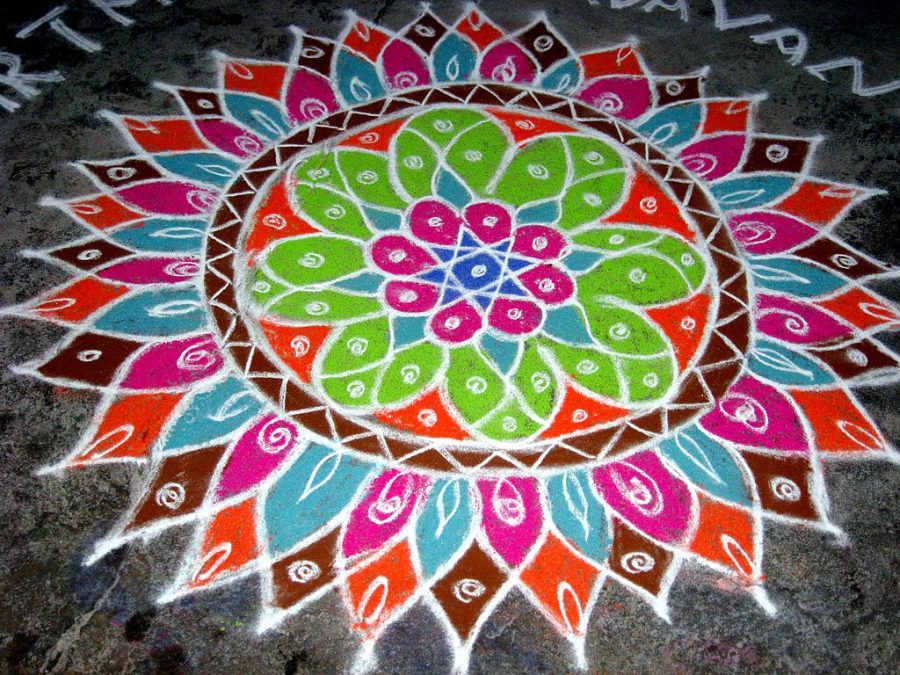 Colorful Kolam – Sivasankaran – Own work
Kōlams are thought to bring prosperity, but they also have other uses, such as feeding ants, birds, and other passing creatures. Chaki quotes University of San Francisco Theology and Religious Studies professor Vijaya Nagarajan as describing their fulfilling the Hindu "karmic obligation" to "feed a thousand souls." Kōlams have also become an object of genuine interest for mathematicians and computer scientists due to their recursive nature: "They start out small, but can be built out by continuing to enlarge the same subpattern, creating a complex overall design," Chaki writes. "This has fascinated mathematicians, because the patterns elucidate fundamental mathematical principles."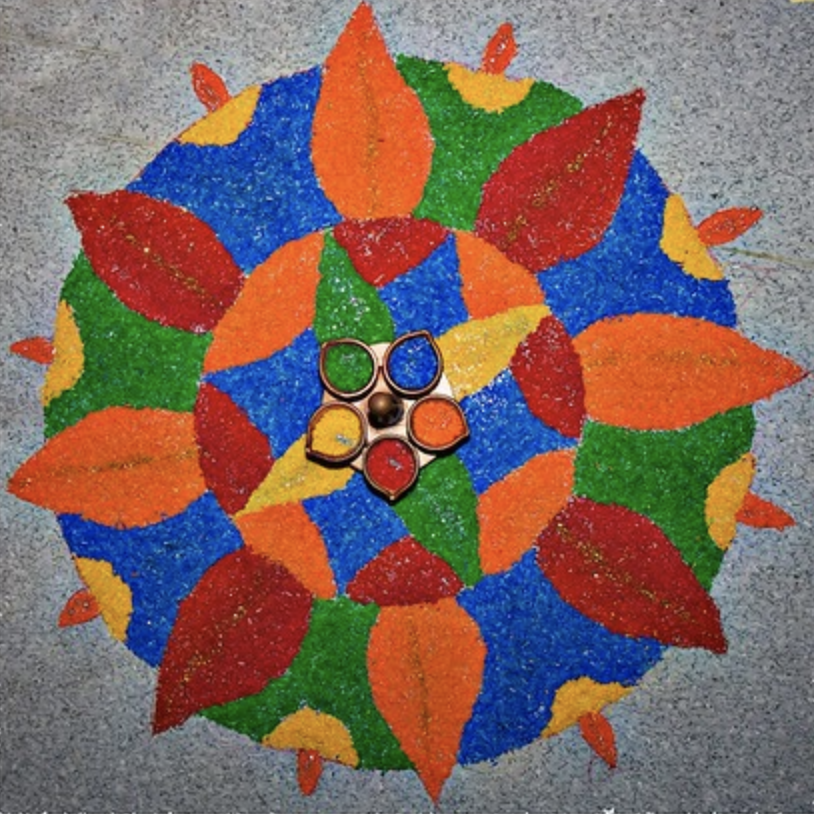 "Kolam" by resakse is licensed under CC BY-ND 2.0
Like any traditional art form, the kōlam doesn't have quite as many practitioners as it used to, much less practitioners who can meet the standard of mastery of completing an entire work without once standing up or even lifting their hand. But even so, the kōlam is hardly on the brink of dying out: you can see a few of their creators in action in the video at the top of the post, and the age of social media has offered kōlam creators of any age — and now even the occasional man — the kind of exposure that even the busiest front door could never match. Some who get into kōlams in the 21st century may want to create ones that show ever more complexity of geometry and depth of reference, but the best among them won't forget the meaning, according to Chaki, of the form's very name: beauty.
Read more about kōlams at Atlas Obscura.
Related Content:
Mathematics Made Visible: The Extraordinary Mathematical Art of M.C. Escher
New Iranian Video Game, Engare, Explores the Elegant Geometry of Islamic Art
The Complex Geometry of Islamic Art & Design: A Short Introduction
Based in Seoul, Colin Marshall writes and broadcasts on cities, language, and culture. His projects include the book The Stateless City: a Walk through 21st-Century Los Angeles and the video series The City in Cinema. Follow him on Twitter at @colinmarshall, on Facebook, or on Instagram.