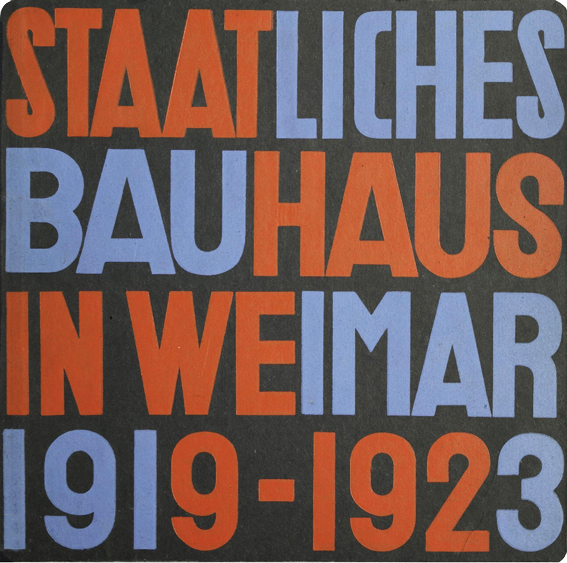 The Bauhaus, Bar­ry Bergdoll writes in the New York Times of the Ger­man design school found­ed a cen­tu­ry ago last month, "last­ed just 14 years before the Nazis shut it down. And yet in that time it proved a mag­net for much that was new and exper­i­men­tal in art, design and archi­tec­ture — and for decades after, its lega­cy played an out­size role in chang­ing the phys­i­cal appear­ance of the dai­ly world, in every­thing from book design to house­hold light­ing to light­weight fur­ni­ture." Cel­e­bra­tions of the Bauhaus' cen­te­nary have tak­en many forms, includ­ing the doc­u­men­tary series Bauhaus World, the reimag­in­ing of mod­ern cor­po­rate logos in the clas­sic Bauhaus style, and now the free online resource Bauhaus Book­shelf.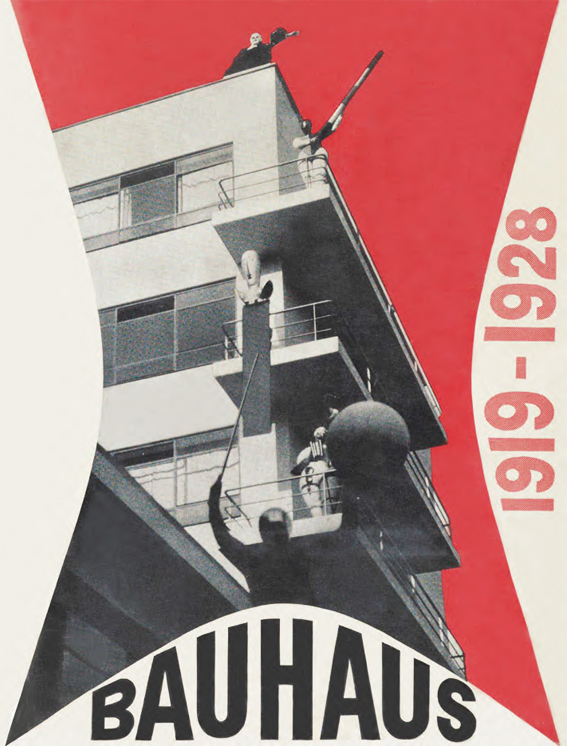 Bauhaus Book­shelf cre­ator Andrea Riegel calls the site "my mod­est con­tri­bu­tion to #bauhaus100 and beyond: (almost) all Bauhaus books and jour­nals in a vir­tu­al book­case — with the pos­si­bil­i­ty to down­load and take a clos­er look at the media and orig­i­nal sources, sup­ple­ment­ed by short excerpts and con­tri­bu­tions by Bauhaus peo­ple and con­tem­po­rary wit­ness­es or oth­er con­tent in con­text."
In oth­er worlds, you'll find there not just the orig­i­nal Bauhaus man­i­festo, but sec­tions on the series of "Bauhaus books" pub­lished by Wal­ter Gropius and Lás­zló Moholy-Nagy; Bauhaus-asso­ci­at­ed cre­ators and teach­ers like Paul Klee; Bauhaus adver­tis­ing; the women of the Bauhaus (a sub­ject pre­vi­ous­ly fea­tured here on Open Cul­ture); and mate­ri­als from the 1938 exhi­bi­tion at New York's Muse­um of Mod­ern Art that intro­duced the Bauhaus to the world.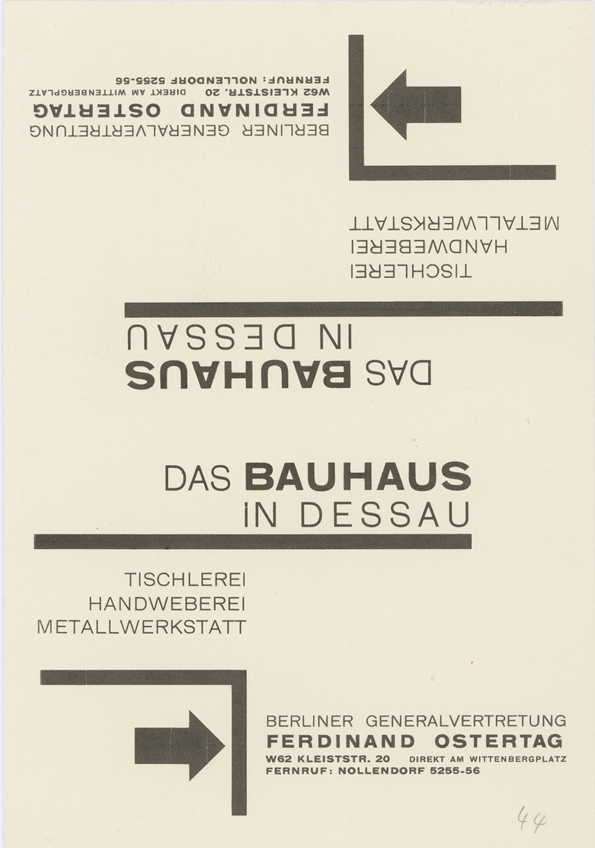 And 100 years after its found­ing, the world is still think­ing about the Bauhaus, which, in Bergdol­l's words, "pro­duced one of the most pow­er­ful expres­sions of a view that design was every­thing. It served, in a way, as the embassy of mod­ernist design. But its suc­cess has often led to a reduc­tion­ism in our under­stand­ing of the rich nexus of artis­tic move­ments that criss­crossed at the school itself, as well as the diverse devel­op­ments it helped inspire." For a bet­ter under­stand­ing of the Bauhaus, per­haps we must go back to the Bauhaus itself, not just in the sense of look­ing at the art, craft, design, and build­ings its teach­ers and stu­dents pro­duced, but the doc­u­ments it issued on its mis­sion and ideals. Whether in its Eng­lish or Ger­man ver­sions, Riegel's Bauhaus Book­shelf serves as an intel­lec­tu­al­ly and aes­thet­i­cal­ly stim­u­lat­ing place to find them.
Relat­ed Con­tent:
Down­load Orig­i­nal Bauhaus Books & Jour­nals for Free: A Dig­i­tal Cel­e­bra­tion of the Found­ing of the Bauhaus School 100 Years Ago
32,000+ Bauhaus Art Objects Made Avail­able Online by Har­vard Muse­um Web­site
How the Rad­i­cal Build­ings of the Bauhaus Rev­o­lu­tion­ized Archi­tec­ture: A Short Intro­duc­tion
Watch Bauhaus World, a Free Doc­u­men­tary That Cel­e­brates the 100th Anniver­sary of Germany's Leg­endary Art, Archi­tec­ture & Design School
Mod­ern Cor­po­rate Logos Reimag­ined in a Clas­sic Bauhaus Style: Cel­e­brate the 100th Anniver­sary of the Bauhaus Move­ment Today
Based in Seoul, Col­in Mar­shall writes and broad­casts on cities, lan­guage, and cul­ture. His projects include the book The State­less City: a Walk through 21st-Cen­tu­ry Los Ange­les and the video series The City in Cin­e­ma. Fol­low him on Twit­ter at @colinmarshall, on Face­book, or on Insta­gram.