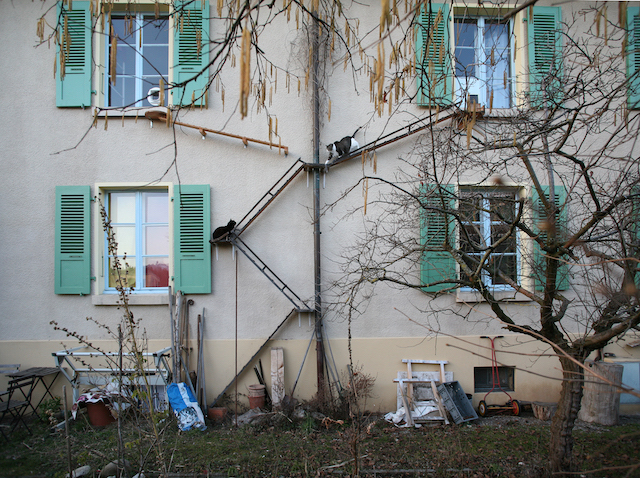 There are days when Calgon is not escape enough…
Days when one longs to be a cat, specifically a free-ranging feline of Bern, Switzerland, as featured in graphic designer Brigitte Schuster's forthcoming book, Swiss Cat Ladders…
Some American cats come and go freely through—dare we say—doggie doors, those small apertures cut into existing points of entry, most commonly the one leading from kitchen to Great Outdoors.
The citizens of Bern have aimed much higher, customizing their homes in alignment with both the feline commitment to independence and their fearlessness where heights are concerned.
As Schuster documents, there's no one solution designed to take cats from upper residential windows and patios to the destinations of their choosing.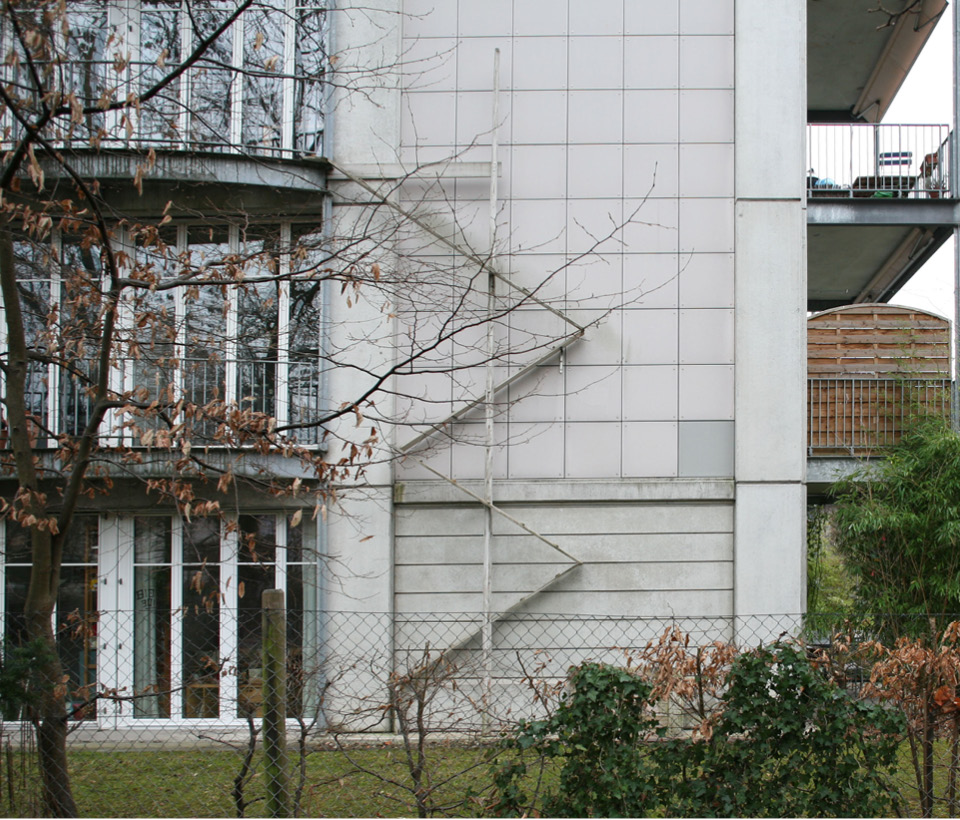 Some buildings boast sleek ramps that blend seamlessly into the existing exterior design.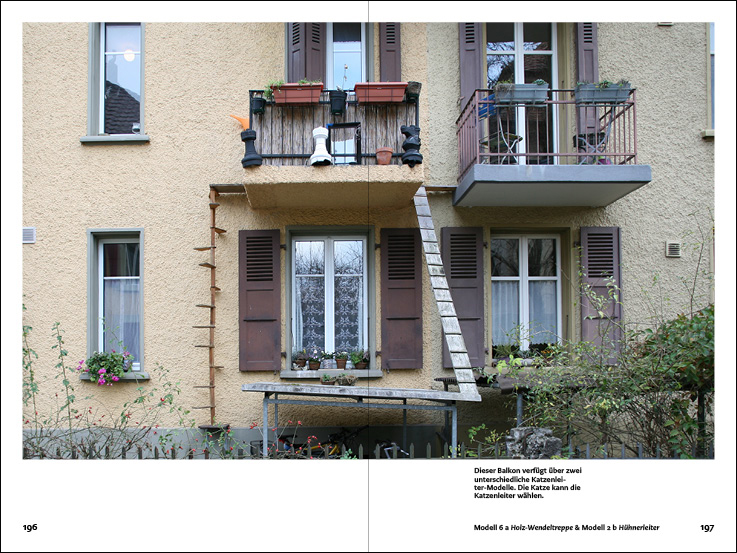 In others, surefooted pussies must navigate ramshackle wooden affairs, some of which seem better suited to the hen house.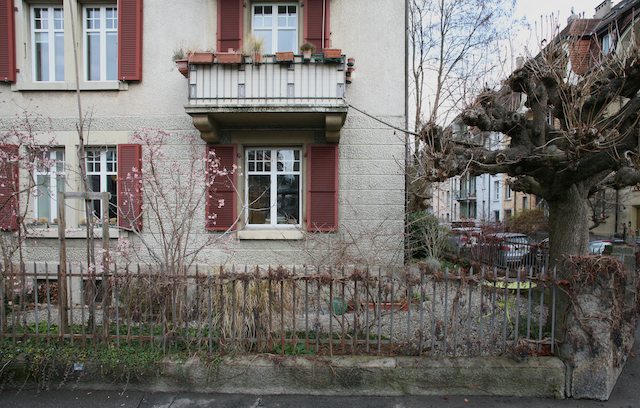 One cat ladder connects to a nearby tree.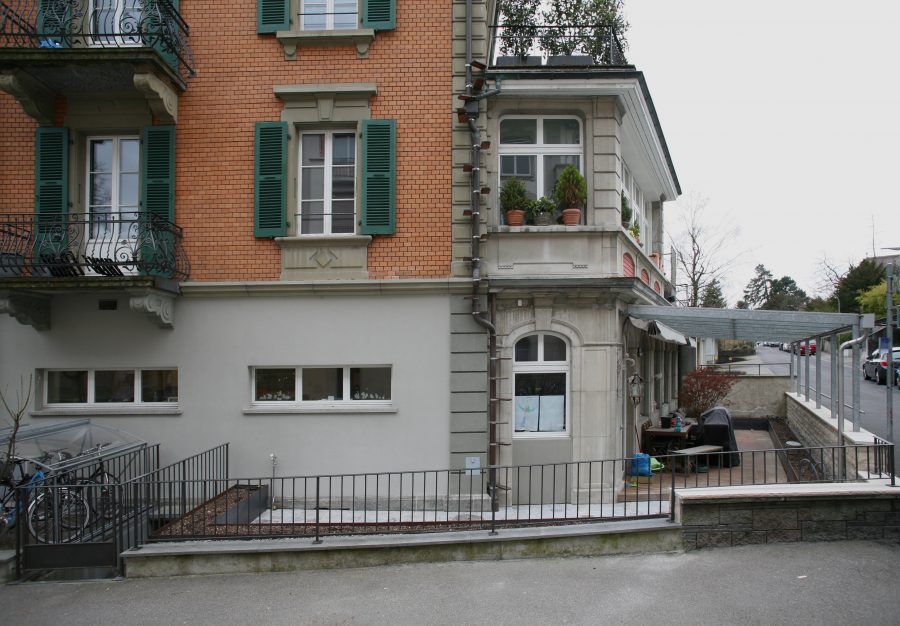 Another started life as a drain spout.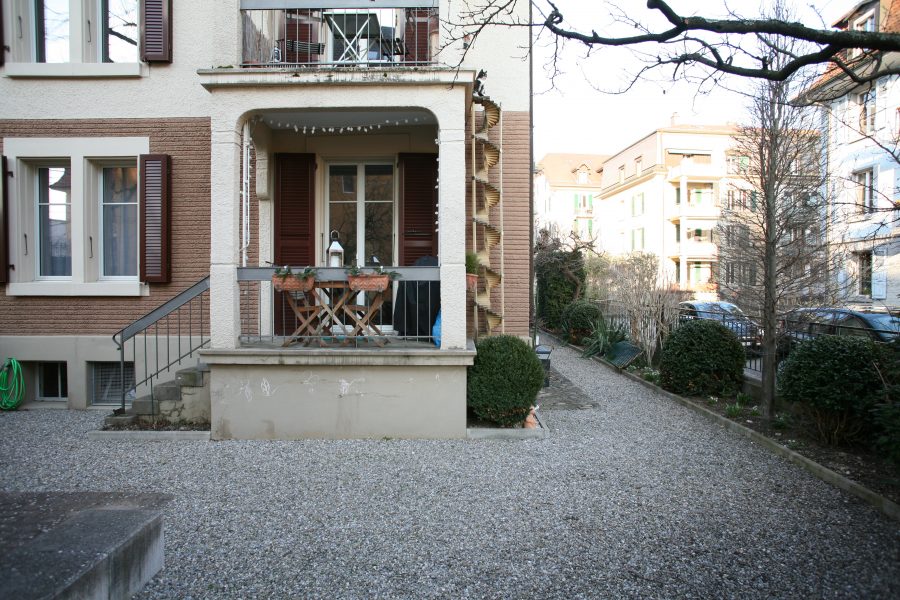 Humans who prefer to outsource their cat ladders may elect to purchase a prefabricated spiral staircase online.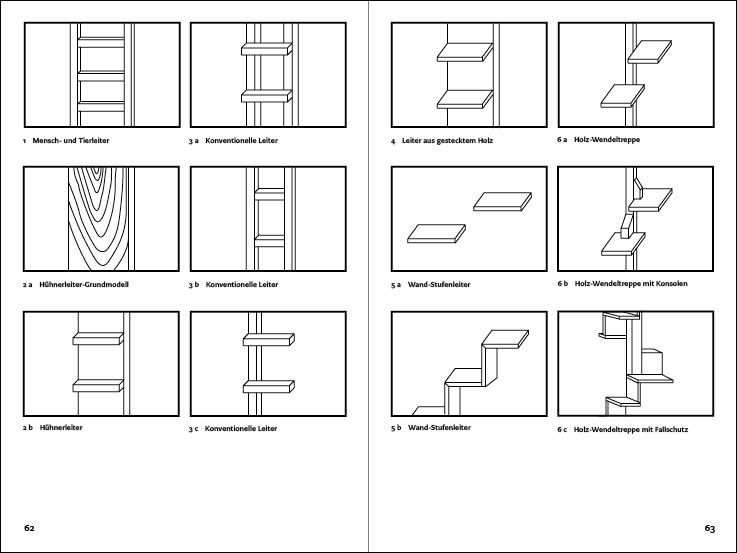 Pre-order Swiss Cat Ladders for 45 € using the order form at the bottom of this page. The text, which is in both German and English, includes diagrams to inspire those who would cater to their own cat's desire for high flying independence.
All photographs © Brigitte Schuster
Related Content:
An Animated History of Cats: How Over 10,000 Years the Cat Went from Wild Predator to Sofa Sidekick
Two Cats Keep Trying to Get Into a Japanese Art Museum … and Keep Getting Turned Away: Meet the Thwarted Felines, Ken-chan and Go-chan
Meet Freddie Mercury and His Faithful Feline Friends
Ayun Halliday is an author, illustrator, theater maker and Chief Primatologist of the East Village Inky zine.  Join her in New York City this June for the next installment of her book-based variety show, Necromancers of the Public Domain. And congratulations to her homeschooled senior, Milo Kotis, who graduates today! Follow her @AyunHalliday.