Back in 2015 we let you know that the Inter­net Archive made 2,400 com­put­er games from the era of MS-DOS free to play online: titles like Com­man­der Keen, Scorched Earth, and Prince of Per­sia may have brought back fond 1990s gam­ing mem­o­ries, as well as promised hours of more such enjoy­ment here in the 21st cen­tu­ry. That set of games includ­ed Id Soft­ware's Wolfen­stein 3D, which cre­at­ed the genre of the first-per­son shoot­er as we know it, but the Inter­net Archive's lat­est DOS-game upload — an addi­tion of more than 2,500 titles — includes its fol­low-up Doom, which took com­put­er gam­ing itself to, as it were, a new lev­el.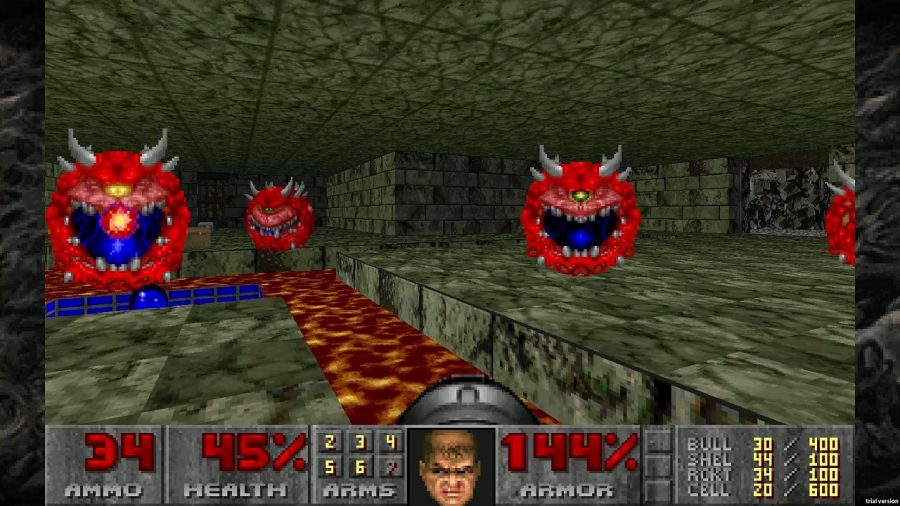 The Inter­net Archive's Jason Scott calls this "our biggest update yet, rang­ing from tiny recent inde­pen­dent pro­duc­tions to long-for­got­ten big-name releas­es from decades ago." After detail­ing some of the tech­ni­cal chal­lenges he and his team faced in get­ting many of the games to work prop­er­ly in web browsers on mod­ern com­put­ers — "a lot has changed under the hood and pro­grams were some­times only writ­ten to work on very spe­cif­ic hard­ware and a very spe­cif­ic set­up" — he makes a few rec­om­men­da­tions from this newest crop of games.
Scot­t's picks include Microsoft Adven­ture, the DOS ver­sion of the very first com­put­er adven­ture game; the 1960s-themed rac­er Street Rod; and Super Munch­ers, one in a line of edu­ca­tion­al titles all of us of a cer­tain gen­er­a­tion will remem­ber from our class­room com­put­ers. Odd­i­ties high­light­ed by clas­sic game enthu­si­asts around the inter­net include Mr. Blob­by, based on the epony­mous char­ac­ter from the BBC com­e­dy show Noel's House Par­ty; the undoubt­ed­ly thrilling sim­u­la­tor Pres­i­dent Elect — 1988 Edi­tion; and Zool, the only nin­ja-space-alien plat­former spon­sored by lol­lipop brand Chu­pa Chups.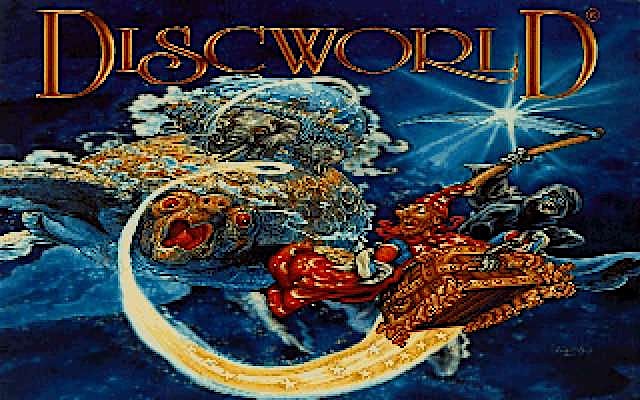 This addi­tion of 2,500 com­put­er games to the Inter­net Archive also brings in no few undis­put­ed clas­sics whose influ­ence on the art and design of games is still felt today: Alone in the Dark, for exam­ple, prog­en­i­tor of the entire sur­vival-hor­ror genre; Microsoft Flight Sim­u­la­tor, inspi­ra­tion for a gen­er­a­tion of pilots; and Sim­C­i­ty 2000, inspi­ra­tion for a gen­er­a­tion of urban plan­ners. Among the adven­ture games, one of the strongest gen­res of the MS-DOS era, we have Dis­c­world, based on Ter­ry Pratch­et­t's comedic fan­ta­sy nov­els, and from the mind of Har­lan Elli­son the some­what less comedic I Have No Mouth and I Must Scream. One glance at the Inter­net Archive's updat­ed com­put­er game col­lec­tion reveals that, no mat­ter how many games you played in the 90s, you'll nev­er be able to play them all.
Get more infor­ma­tion on the new batch of games at the Inter­net Archive.
via Boing Boing
Relat­ed Con­tent:
The Inter­net Arcade Lets You Play 900 Vin­tage Video Games in Your Web Brows­er (Free)
Free: Play 2,400 Vin­tage Com­put­er Games in Your Web Brows­er
Play a Col­lec­tion of Clas­sic Hand­held Video Games at the Inter­net Archive: Pac-Man, Don­key Kong, Tron and MC Ham­mer
1,100 Clas­sic Arcade Machines Added to the Inter­net Arcade: Play Them Free Online
Based in Seoul, Col­in Mar­shall writes and broad­casts on cities, lan­guage, and cul­ture. His projects include the book The State­less City: a Walk through 21st-Cen­tu­ry Los Ange­les and the video series The City in Cin­e­ma. Fol­low him on Twit­ter at @colinmarshall or on Face­book.