Back in 2015 we let you know that the Internet Archive made 2,400 computer games from the era of MS-DOS free to play online: titles like Commander Keen, Scorched Earth, and Prince of Persia may have brought back fond 1990s gaming memories, as well as promised hours of more such enjoyment here in the 21st century. That set of games included Id Software's Wolfenstein 3D, which created the genre of the first-person shooter as we know it, but the Internet Archive's latest DOS-game upload — an addition of more than 2,500 titles — includes its follow-up Doom, which took computer gaming itself to, as it were, a new level.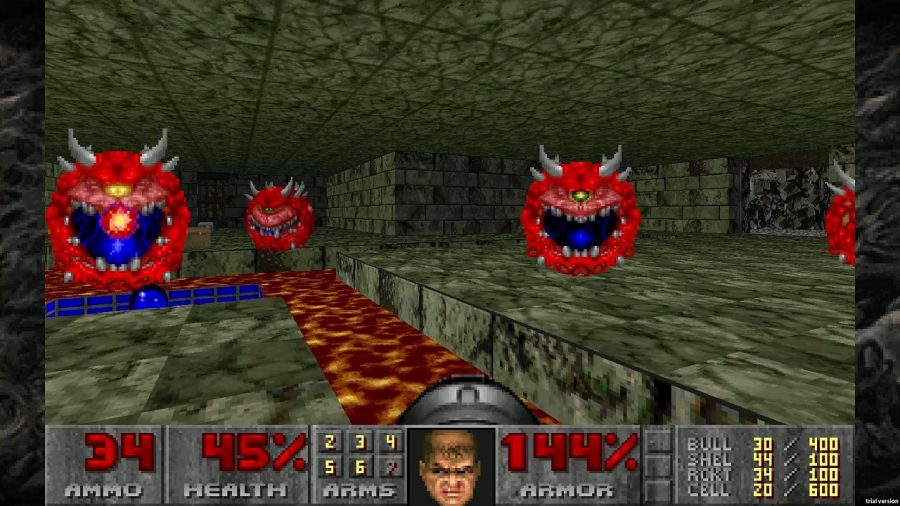 The Internet Archive's Jason Scott calls this "our biggest update yet, ranging from tiny recent independent productions to long-forgotten big-name releases from decades ago." After detailing some of the technical challenges he and his team faced in getting many of the games to work properly in web browsers on modern computers — "a lot has changed under the hood and programs were sometimes only written to work on very specific hardware and a very specific setup" — he makes a few recommendations from this newest crop of games.
Scott's picks include Microsoft Adventure, the DOS version of the very first computer adventure game; the 1960s-themed racer Street Rod; and Super Munchers, one in a line of educational titles all of us of a certain generation will remember from our classroom computers. Oddities highlighted by classic game enthusiasts around the internet include Mr. Blobby, based on the eponymous character from the BBC comedy show Noel's House Party; the undoubtedly thrilling simulator President Elect – 1988 Edition; and Zool, the only ninja-space-alien platformer sponsored by lollipop brand Chupa Chups.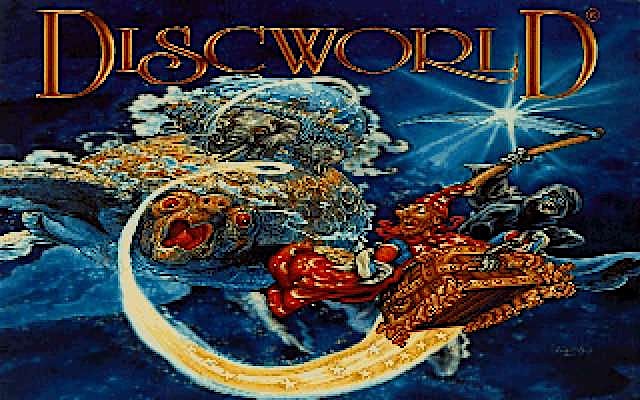 This addition of 2,500 computer games to the Internet Archive also brings in no few undisputed classics whose influence on the art and design of games is still felt today: Alone in the Dark, for example, progenitor of the entire survival-horror genre; Microsoft Flight Simulator, inspiration for a generation of pilots; and SimCity 2000, inspiration for a generation of urban planners. Among the adventure games, one of the strongest genres of the MS-DOS era, we have Discworld, based on Terry Pratchett's comedic fantasy novels, and from the mind of Harlan Ellison the somewhat less comedic I Have No Mouth and I Must Scream. One glance at the Internet Archive's updated computer game collection reveals that, no matter how many games you played in the 90s, you'll never be able to play them all.
Get more information on the new batch of games at the Internet Archive.
via Boing Boing
Related Content:
The Internet Arcade Lets You Play 900 Vintage Video Games in Your Web Browser (Free)
Free: Play 2,400 Vintage Computer Games in Your Web Browser
Play a Collection of Classic Handheld Video Games at the Internet Archive: Pac-Man, Donkey Kong, Tron and MC Hammer
1,100 Classic Arcade Machines Added to the Internet Arcade: Play Them Free Online
Based in Seoul, Colin Marshall writes and broadcasts on cities, language, and culture. His projects include the book The Stateless City: a Walk through 21st-Century Los Angeles and the video series The City in Cinema. Follow him on Twitter at @colinmarshall or on Facebook.