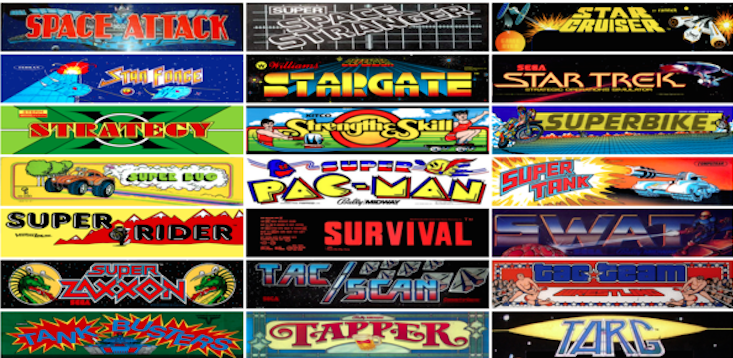 A year ago, Colin Marshall told you all about the Internet Archive's Historical Software Archive, which lets nostalgic web users play vintage computer games in their web browser -- games like Namco's Pac-Man, or a 1982 version of E.T. the Extra-Terrestrial. The Archive has kept nudging along this project, and last weekend they launched the Internet Arcade, a web-based library of 900 arcade (coin-operated) video games made between the 1970s and 1990s. Dig Dug, Bezerk, Frogger, Tetris, Donkey Kong, Street Fighter II -- they are all there.
The games will run in your web browser via a Javascript emulator. Last year, the Internet Archive told us that Firefox was best optimized to run these free games. If you encounter issues with control, sound, or other technical problems, you can read this entry for some common solutions.
Follow Open Culture on Facebook and Twitter and share intelligent media with your friends. Or better yet, sign up for our daily email and get a daily dose of Open Culture in your inbox. 
If you'd like to support Open Culture and our mission, please consider making a donation to our site. It's hard to rely 100% on ads, and your contributions will help us provide the best free cultural and educational materials.
Related Content:
Playing a Video Game Could Cut the Risk of Dementia by 48%, Suggests a New Study
Hayao Miyazaki Tells Video Game Makers What He Thinks of Their Characters Made with Artificial Intelligence: "I'm Utterly Disgusted. This Is an Insult to Life Itself"
Learn to Write Through a Video Game Inspired by the Romantic Poets: Shelley, Byron, Keats