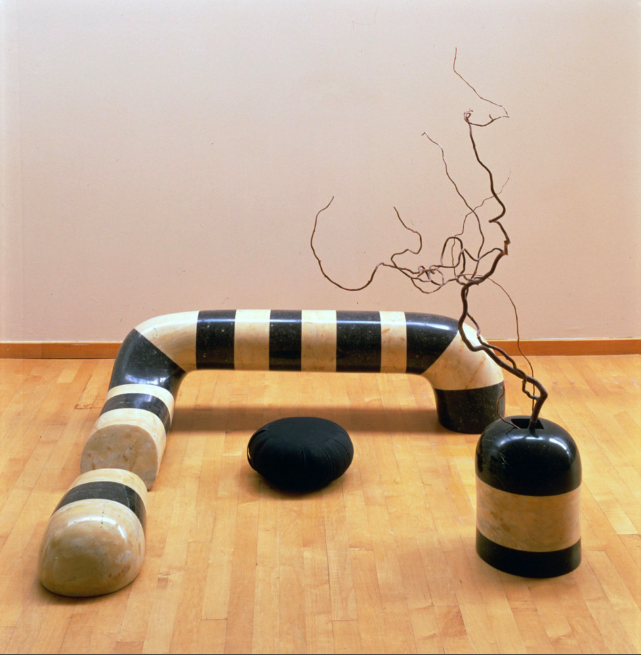 No mat­ter how unfa­mil­iar you may be with the work of Isamu Noguchi, you're like­ly to have encoun­tered it, quite pos­si­bly more than once, in the form of a Noguchi table. Designed in the 1940s for the Her­man Miller fur­ni­ture com­pa­ny (in a cat­a­log that also includ­ed the work of George Nel­son, Paul Lás­zló, and Charles Eames of the epony­mous chair), it shows off Noguchi's dis­tinc­tive aes­thet­ic as well as many of his most acclaimed sculp­tures, set designs, and pub­lic spaces. That aes­thet­ic could only have arisen from a sin­gu­lar artis­tic life like Noguchi's, which began in Los Ange­les where he was born to an Amer­i­can moth­er and a Japan­ese father, and soon start­ed cross­ing back and forth across both the Pacif­ic and the Atlantic: a child­hood spent around Japan, school­ing and appren­tice­ship back in the U.S., a Guggen­heim Fel­low­ship in Paris, peri­ods of study in Chi­na and Japan — and all that before age 30.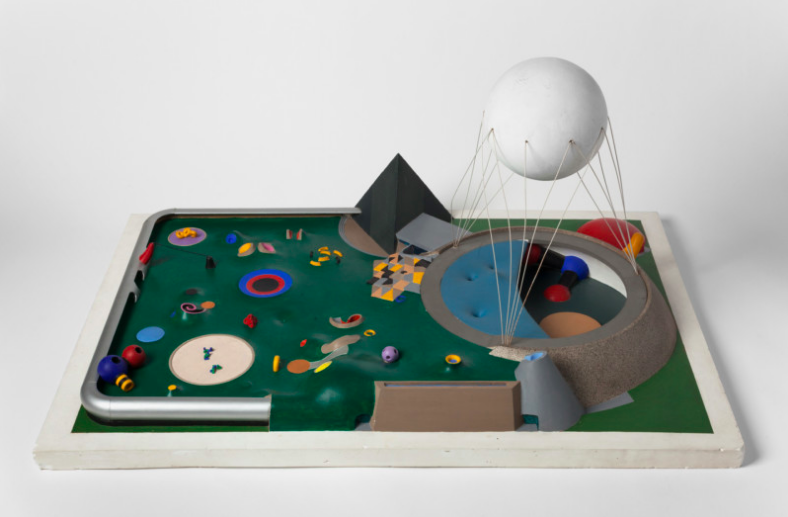 Now, thanks to the Noguchi Muse­um, we can take a clos­er look at not just the Noguchi table but all the fruits of Noguchi's long work­ing life, which began in the 1910s and con­tin­ued until his death in the 1980s. (He exe­cut­ed his first notable work, the design of the gar­den for his moth­er's house in Chi­gasa­ki, at just eight years old.)
The insti­tu­tion that bears his name recent­ly dig­i­tized and made avail­able 60,000 archival pho­tographs, man­u­scripts, and dig­i­tized draw­ings, and also launched a dig­i­tal cat­a­logue raison­né designed to be updat­ed with dis­cov­er­ies still to come about Noguchi's life and work. "The com­ple­tion of a mul­ti­year project, the archive now fea­tures 28,000 pho­tographs doc­u­ment­ing the artist's works, exhi­bi­tions, var­i­ous stu­dios, per­son­al pho­tographs, and influ­en­tial friends and col­leagues," writes Hyper­al­ler­gic's Alis­sa Guz­man. "The wealth of imagery is over­whelm­ing and also sur­pris­ing, bring­ing atten­tion to works we might not often asso­ciate with Noguchi."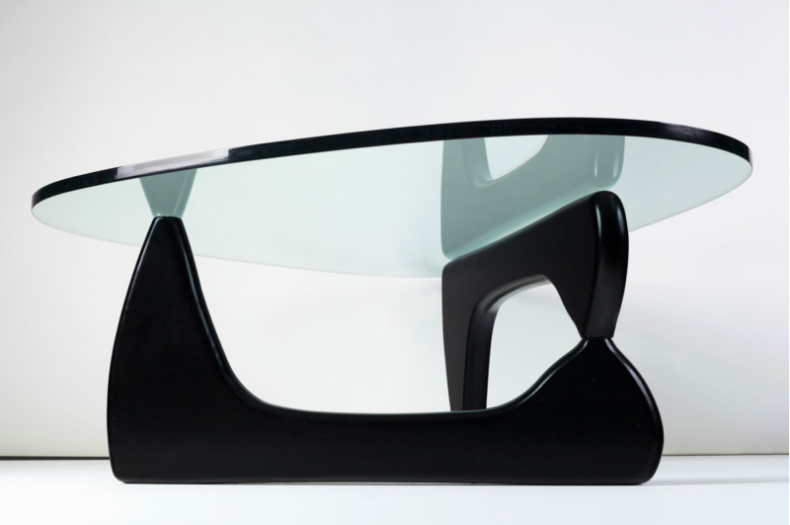 Indeed, as the pro­jec­t's man­ag­ing edi­tor Alex Ross tells Guz­man, the research process revealed "sev­er­al sig­nif­i­cant art­works which were assumed to have been lost or destroyed," as well as "pre­vi­ous­ly unat­trib­uted pieces that the archive is now able to con­firm as works by Noguchi." The dif­fi­cul­ty of con­firm­ing the authen­tic­i­ty of cer­tain works speaks to the pro­tean qual­i­ty of Noguchi's art that goes hand-in-hand with its dis­tinc­tive­ness, a bal­ance struck by few major artists of any era. And though quite a few of Noguchi's cre­ations (and not just the table) have been described as time­less, no oth­er body of work reflects quite so clear­ly the inter­min­gling of East and West – a West that includ­ed the Old World as well as the New — that, hav­ing begun on eco­nom­ic and social lev­els, reached the aes­thet­ic one in the cen­tu­ry through which Noguchi lived. Explore his cat­a­logue raison­né, and you may find that, no mat­ter what part of the world you're from, you have more expe­ri­ence with Noguchi's work than you thought.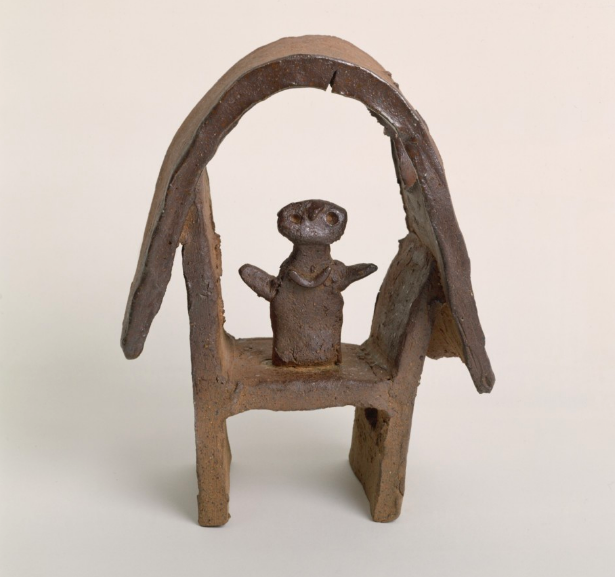 via Hyper­al­ler­gic
Relat­ed Con­tent:
3D Scans of 7,500 Famous Sculp­tures, Stat­ues & Art­works: Down­load & 3D Print Rodin's Thinker, Michelangelo's David & More
The Get­ty Dig­i­tal Archive Expands to 135,000 Free Images: Down­load High Res­o­lu­tion Scans of Paint­ings, Sculp­tures, Pho­tographs & Much Much More
Down­load 2,500 Beau­ti­ful Wood­block Prints and Draw­ings by Japan­ese Mas­ters (1600–1915)
Down­load Vin­cent van Gogh's Col­lec­tion of 500 Japan­ese Prints, Which Inspired Him to Cre­ate "the Art of the Future"
Based in Seoul, Col­in Mar­shall writes and broad­casts on cities, lan­guage, and cul­ture. His projects include the book The State­less City: a Walk through 21st-Cen­tu­ry Los Ange­les and the video series The City in Cin­e­ma. Fol­low him on Twit­ter at @colinmarshall or on Face­book.