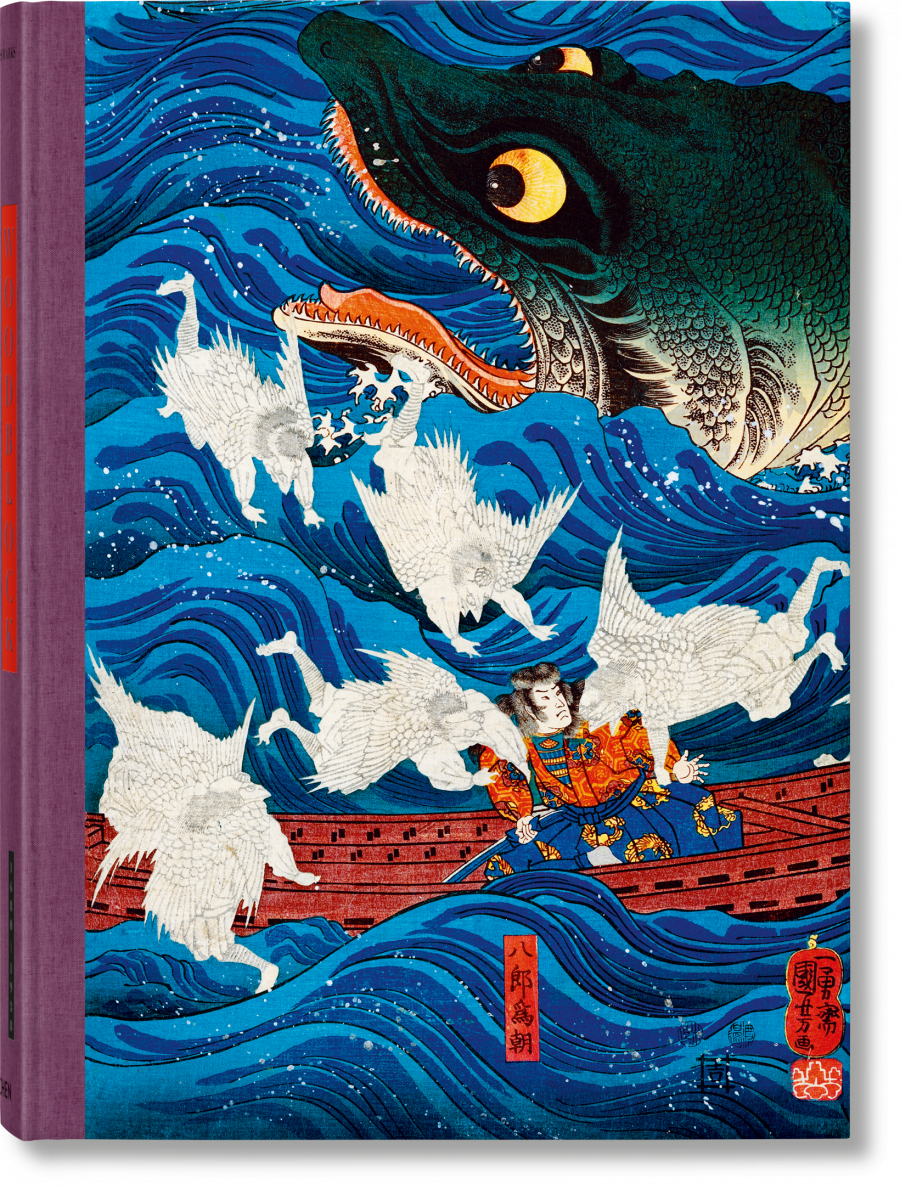 Japanese woodblock prints, especially in the style known in Japanese as ukiyo-e, or "pictures of the floating world," portray the social, natural, and supernatural realms in a way no other art form ever has. They also repay the attention you give them, one reason we here on Open Culture have tried to share with you every opportunity to download them — from the archive at Ukiyo-e.org, for example, or at the Library of Congress — and build your own digital collection.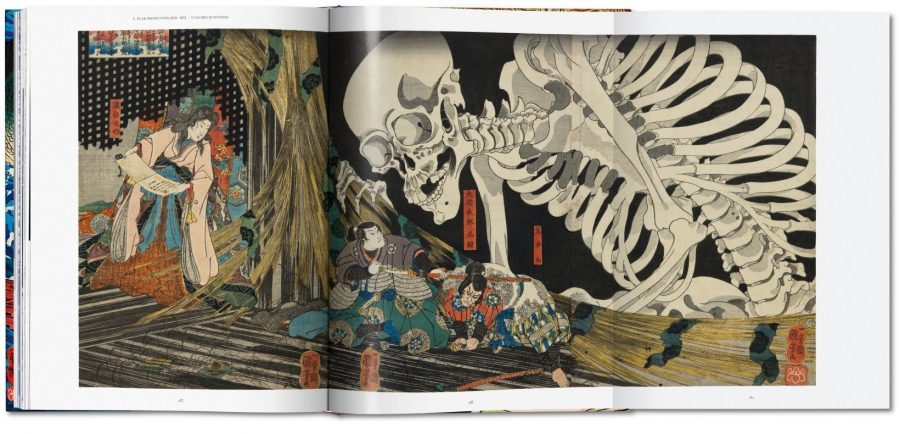 But appreciating Japanese woodblock prints on a screen is one thing, and appreciating them in large-scale reproductions on paper is quite another. At least that's one implicit premise of the book Japanese Woodblock Prints (1680–1938), newly published by Taschen.
As a publisher, Taschen has made its formidable name in part by collecting between two covers the lesser-known work of famous artists of the recent past: Andy Warhol's hand-illustrated books, for example, or Salvador Dalí's cookbook and tarot deck.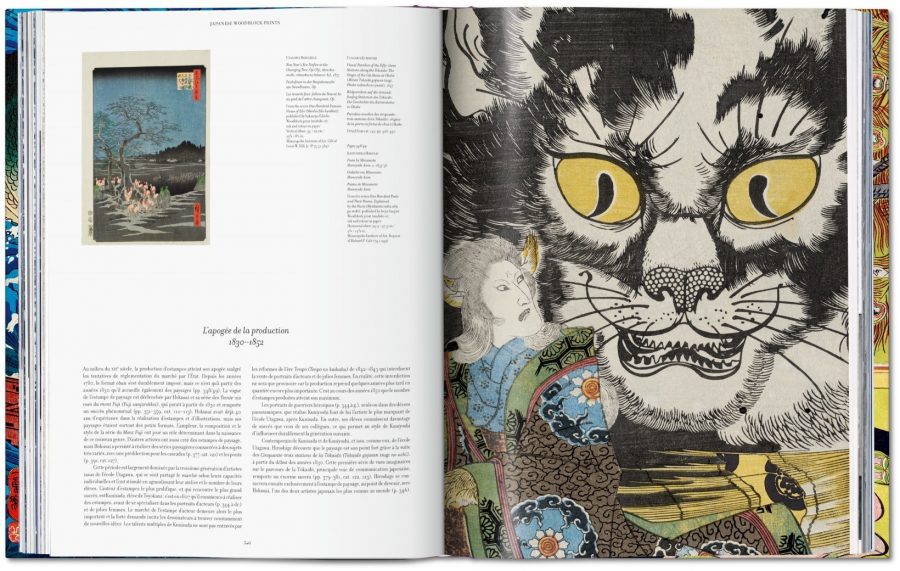 Never an outfit to fear accusations of immodesty, Taschen's projects also include "XXL books" like a 500-page, 14-pound volume on Jean-Michel Basquiat. Surpassing even that book in length by more than 200 pages, Japanese Woodblock Prints contains, according to Taschen's official site, an artistic reality where "breathtaking landscapes exist alongside blush-inducing erotica; where demons and otherworldly creatures torment the living; and where sumo wrestlers, kabuki actors, and courtesans are rock stars."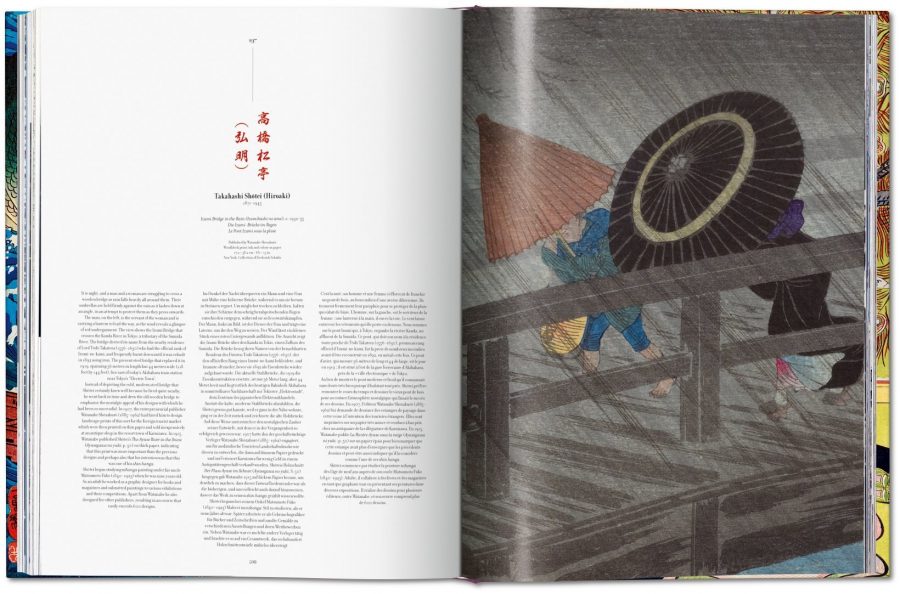 "For this tome, Taschen spent three years reproducing woodblock prints from museums and private collections from around the world," writes Colossal's Andrew Lasane. "Written by Andreas Marks, head of the Japanese and Korean Art Department at the Minneapolis Institute of Art, the book is divided chronologically into seven chapters beginning with the 17th century early masters and concluding with the Shin-hanga movement." (That last is a late 19th- and early 20th-century woodblock style, in which we once featured renderings of Hayao Miyazaki's characters.)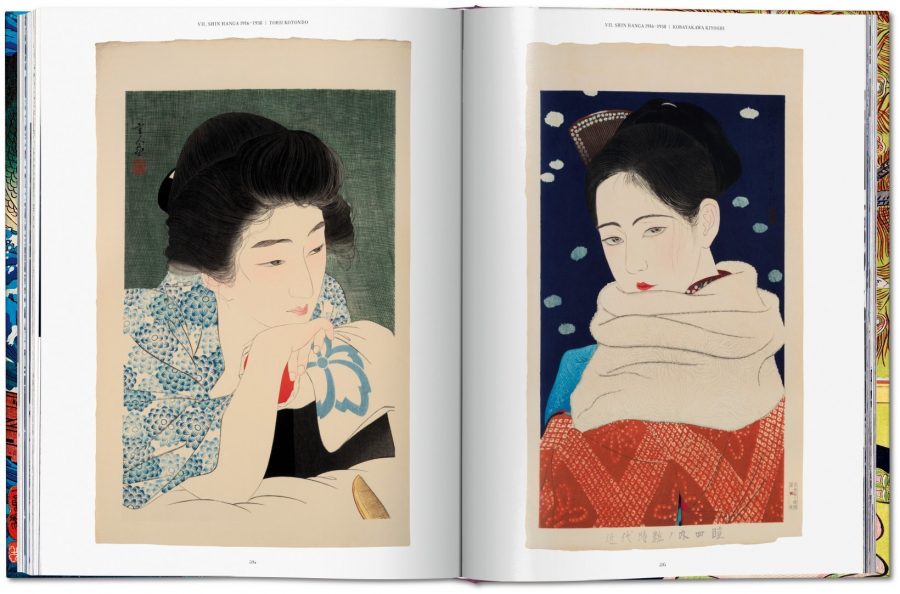 No matter our temporal and cultural distance from the Japanese masters of ukiyo-e, we've nearly all been captivated by their work at one time or another, most often when we run across pieces of it online. With Japanese Woodblock Prints, Taschen means to get those of us who prefer print even more captivated — and at the same time, to teach us more than a little about the cultural and historical context of all these landscapes, cityscapes, monsters, beauties, and historical figures at which we marvel.
If you want to pick up a copy of this artistic work, you can make a purchase on the Taschen website or on Amazon.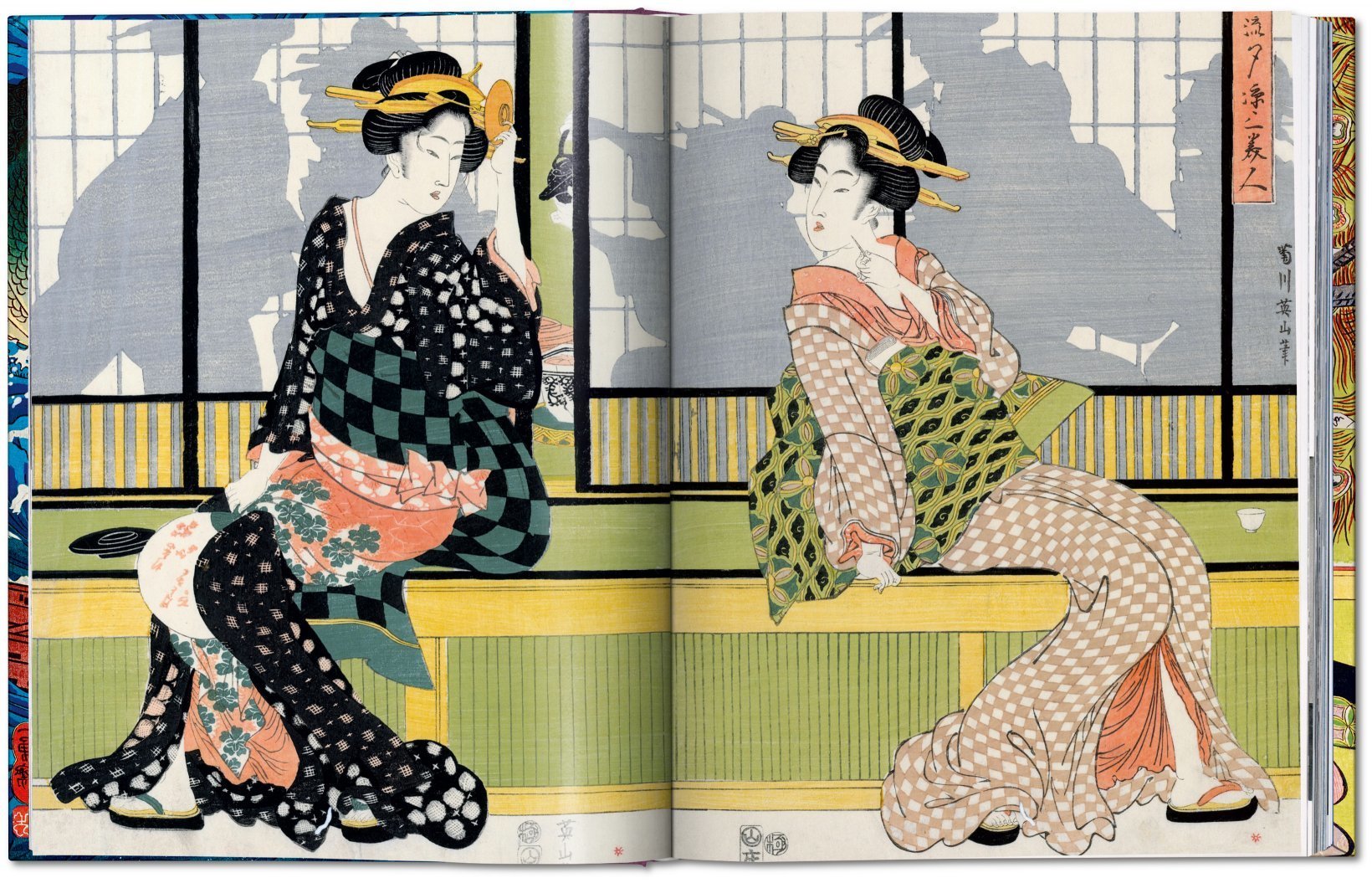 via Colossal
Related Content:
Enter a Digital Archive of 213,000+ Beautiful Japanese Woodblock Prints
Download 2,500 Beautiful Woodblock Prints and Drawings by Japanese Masters (1600-1915)
Download Hundreds of 19th-Century Japanese Woodblock Prints by Masters of the Tradition
Behold the Masterpiece by Japan's Last Great Woodblock Artist: View Online Tsukioka Yoshitoshi's One Hundred Aspects of the Moon (1885)
Japanese Kabuki Actors Captured in 18th-Century Woodblock Prints by the Mysterious & Masterful Artist Sharaku
19th Century Japanese Woodblock Prints Creatively Illustrate the Inner Workings of the Human Body
Based in Seoul, Colin Marshall writes and broadcasts on cities, language, and culture. His projects include the book The Stateless City: a Walk through 21st-Century Los Angeles and the video series The City in Cinema. Follow him on Twitter at @colinmarshall or on Facebook.