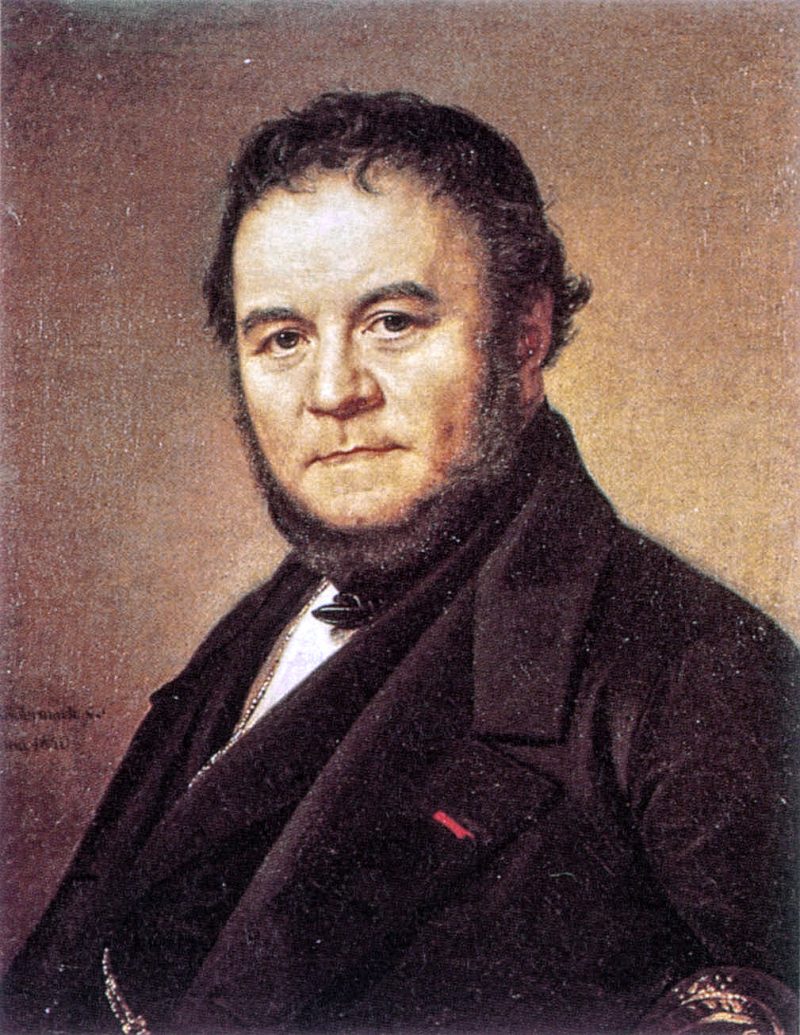 Clutch imaginary pearls, rest the back of your hand on your forehead, look wan and stricken, begin to wilt, and most people will recognize the symptoms of your sarcasm, aimed at some pejoratively feminized qualities we've seen characters embody in movies. The "literary swoon" as Iaian Bamforth writes at the British Journal of General Practice, dates back much further than film, to the early years of the modern novel itself, and it was once a male domain.
"Somewhere around the time of the French Revolution (or perhaps a little before it) feelings were let loose on the world." Rationalism went out vogue and passion was in—lots of it, though not all at once. It took some decades before the discovery of emotion reached the climax of Romanticism and denouement of Victorian sentimentality:
Back in 1761, readers had swooned when they encountered the 'true voice of feeling' in Jean-Jacques Rousseau's novel La Nouvelle Héloïse; by the end of the decade, all of Europe was being sentimental in the manner made fashionable a few years later by Laurence Sterne in his A Sentimental Journey. Then there was Goethe's novella, The Sorrows of Young Werther (1774), which made its author a celebrity.
It's impossible to overstate how popular Goethe's book became among the aristocratic young men of Europe. Napoleon "reputedly carried a copy of the novel with him on his military campaign." Its swooning hero, whom we might be tempted to diagnose with any number of personality and mood disorders, develops a disturbing and debilitating obsession with an engaged woman and finally commits suicide. The novel supposedly inspired many copycats and "the media's first moral panic."
If we can feel such exaltation, disquiet, and fear when in the grip of romantic passion, or when faced with nature's implacable behemoths, as in Kant's Sublime, so too may we be overcome by art. Napoleonic novelist Stendhal suggested as much in a dramatic account of such an experience. Stendhal, the pen name of Marie-Henri Beyle, was no inexperienced dreamer. He had traveled and fought extensively with the Grand Army (including that fateful march through Russia, and back) and had held several government offices abroad. His realist fiction didn't always comport with the more lyrical tenor of the times.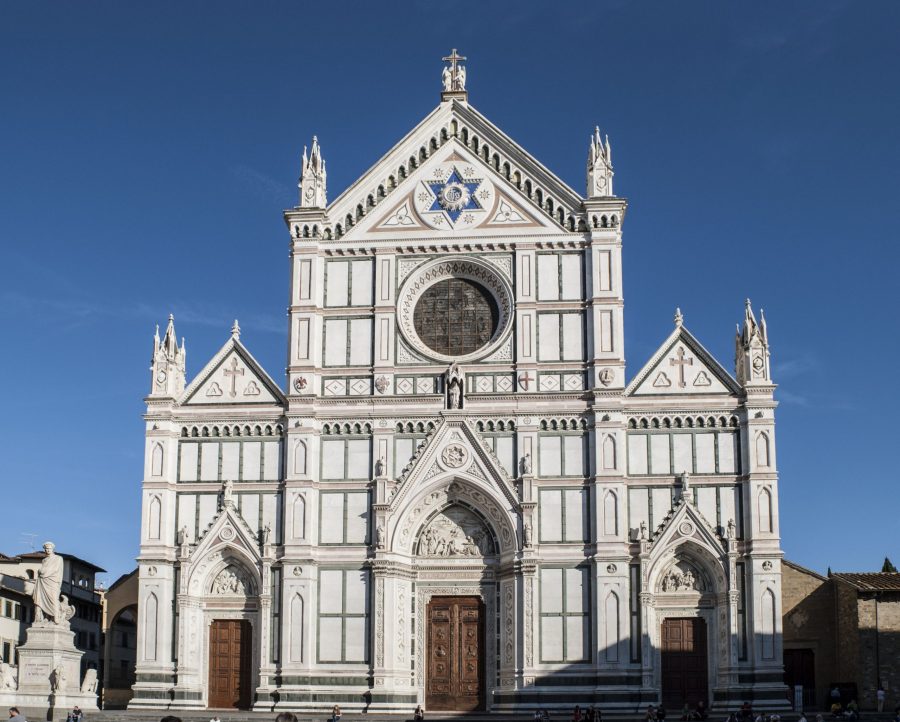 Photo of the Basilica of Santa Croce by Diana Ringo, via Wikimedia Commons
But he was also of the generation of young men who read Werther while touring Europe, contemplating the varieties of emotion. He had held a similarly unrequited obsession for an unavailable woman, and once wrote that "in Italy… people are still driven to despair by love." During a visit to the Basilica of Santa Croce in 1817, he "found a monk to let him into the chapel," writes Bamforth, "where he could sit on a genuflecting stool, tilt his head back and take in the prospect of Volterrano's fresco of the Sibyls without interruption." As Stendhal described the scene:
I was already in a kind of ecstasy by the idea of being in Florence, and the proximity of the great men whose tombs I had just seen. Absorbed in contemplating sublime beauty, I saw it close-up—I touched it, so to speak. I had reached that point of emotion where the heavenly sensations of the fine arts meet passionate feeling. As I emerged from Santa Croce, I had palpitations (what they call an attack of the nerves in Berlin); the life went out of me, and I walked in fear of falling.
With the recording of this experience, Stendhal "brought the literary swoon into tourism," Bamforth remarks. Such passages became far more commonplace in travelogues, not least those involving the city of Florence. So many cases similar to Stendhal's have been reported in the city that the condition acquired the name Stendhal syndrome in the late seventies from Dr. Graziella Magherini, chief of psychiatry at the Santa Maria Nuova Hospital. It presents as an acute state of exhilarated anxiety that causes people to feel faint, or to collapse, in the presence of art.
Magherini and her assistants compiled studies of 107 different cases in 1989. Since then, Santa Maria Nuova has continued to treat tourists for the syndrome with some regularity. "Dr. Magherini insists," writes The New York Times, that "certain men and women are susceptible to swooning in the presence of great art, especially when far from home." Stendhal didn't invent the phenomenon, of course. And it need not be solely caused by sufferers' love of the 15th century.
The stresses of travel can sometimes be enough to make anyone faint, though further research may rule out other factors. The effect, however, does not seem to occur with nearly as much frequency in other major cities with other major cultural treasures. "It is surely the sheer concentration of great art in Florence that causes such issues," claims Jonathan Jones at The Guardian. Trying to take it all in while navigating unfamiliar streets and crowds…. "More cynically, some might say the long queues do add a layer of stress on the heart."
There's also no discounting the effect of expectation. "It is among religious travelers that Stendhal's syndrome seems to have found its most florid expression," notes Bamforth. Stendhal admitted that his "ecstasy" began with an awareness of his "proximity of the great men whose tombs I had just seen." Without his prior education, the effect might have disappeared entirely. The story of the Renaissance, in his time and ours, has impressed upon us such a reverence for its artists, statesmen, and engineers, that sensitive visitors may feel they can hardly stand in the actual presence of Florence's abundant treasures.
Perhaps Stendhal syndrome should be regarded as akin to a spiritual experience. A study of religious travelers to Jerusalem found that "otherwise normal patients tended to have 'an idealistic subconscious image of Jerusalem'" before they succumbed to Stendhal syndrome. Carl Jung described his own such feelings about Pompeii and Rome, which he could never bring himself to visit because he lived in such awe of its historical aura. Those primed to have symptoms tend also to have a sentimental nature, a word that once meant great depth of feeling rather than a callow or mawkish nature.
We might all expect great art to overwhelm us, but Stendhal syndrome is rare and rarified. The experience of many more travelers accords with Mark Twain's 1869 The Innocents Abroad, or The New Pilgrim's Progress, a fictionalized memoir "lampooning the grandiose travel accounts of his contemporaries," notes Bamforth. It became "one of the best-selling travel books ever" and gave its author's name to what one researcher calls Mark Twain Malaise, "a cynical mood which overcomes travelers and leaves them totally unimpressed with anything UNESCO has on its universal heritage list." Sentimentalists might wish these weary tourists would stay home and let them swoon in peace.
Related Content:
Your Brain on Art: The Emerging Science of Neuroaesthetics Probes What Art Does to Our Brains
1.8 Million Free Works of Art from World-Class Museums: A Meta List of Great Art Available Online
The Metropolitan Museum of Art Puts 400,000 High-Res Images Online & Makes Them Free to Use
Josh Jones is a writer and musician based in Durham, NC. Follow him at @jdmagness