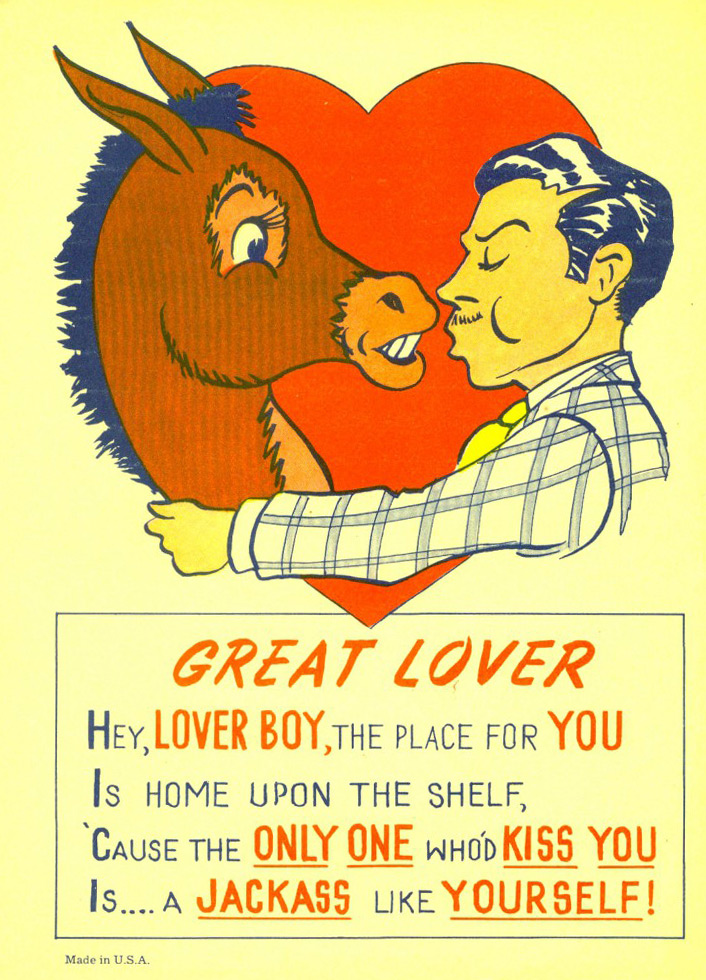 Krampus—the Christ­mas "half goat, half demon" of Ger­man­ic folklore—has become a fig­ure of some fas­ci­na­tion in pop­u­lar cul­ture recent­ly. We might call the appetite for this "anti-St. Nicholas… who lit­er­al­ly beats peo­ple into being nice and not naughty," Nation­al Geo­graph­ic writes, a tes­ta­ment to a wide­spread sen­ti­ment: Hang the forced cheer, Christ­mas can be dread­ful.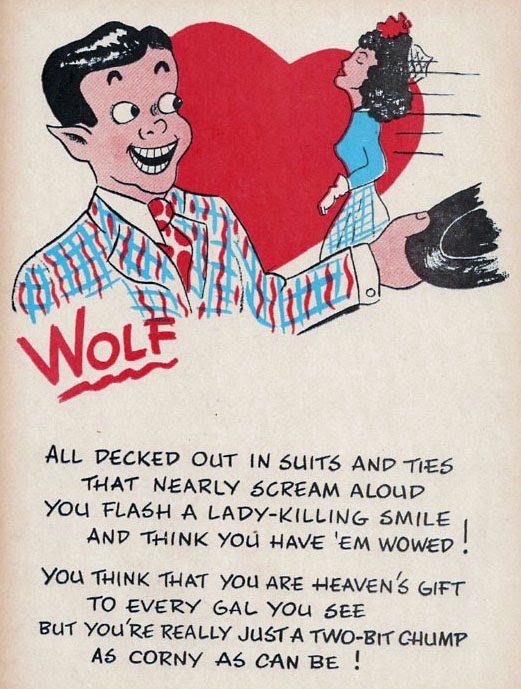 How much more so can Valentine's Day feel like a big con, cooked up by mar­keters and choco­latiers? Though estab­lished 200 years after the saint's 3rd cen­tu­ry A.D. mar­tyr­dom, and linked with roman­tic love by Geof­frey Chaucer in the 14th cen­tu­ry, its sta­tus as a day to over­spend has more mod­ern ori­gins. Even some of us who duti­ful­ly buy jew­el­ry, flow­ers, and cards each year may wish for a Valentine's Day Kram­pus.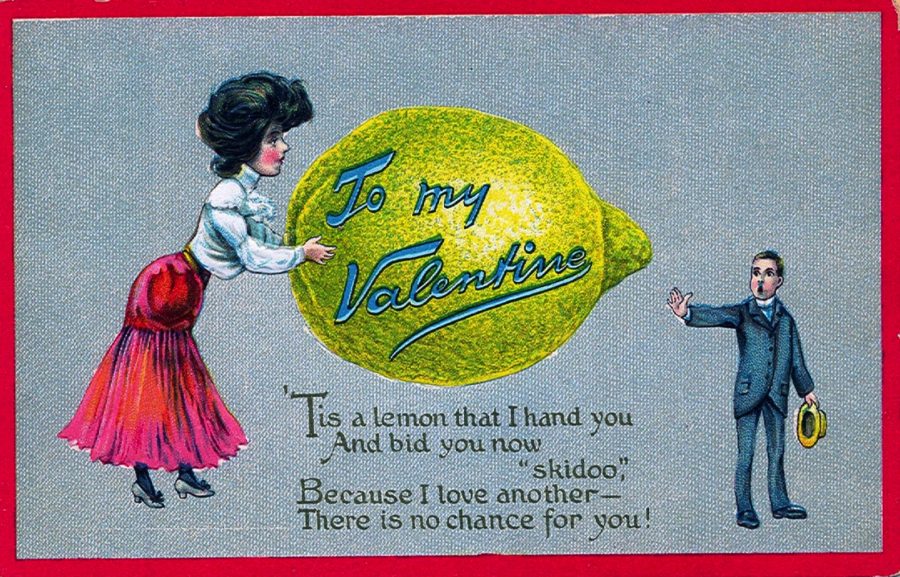 If you count your­self among those hum­bugs, you'll be hap­py to learn about a once-rich anti-Valentine's Day tra­di­tion "dur­ing the Vic­to­ri­an era and the ear­ly 20th cen­tu­ry," as Becky Lit­tle writes at Smith­son­ian, "Feb­ru­ary 14 was also a day in which unlucky vic­tims could receive 'vine­gar valen­tines' from their secret haters." Like the choic­es of San­ta or Kram­pus, tricks or treats, one could make the hol­i­day about love or hate.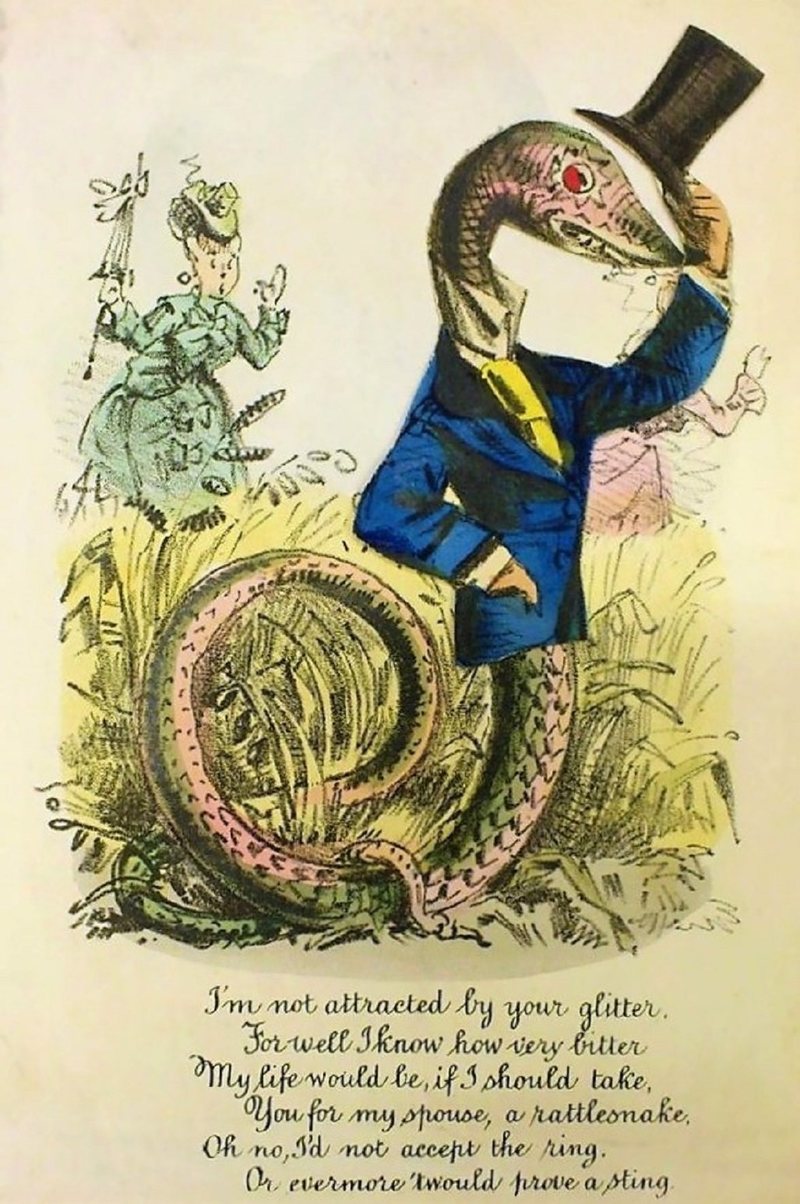 One schol­ar, Annebel­la Pollen, who has writ­ten on the sub­ject "says that peo­ple often ask her whether these cards were an ear­ly form of 'trolling.'" Per­haps that's not an entire­ly accu­rate com­par­i­son. Trolls like hoax­es, and most­ly like to wit­ness the reac­tions to their provo­ca­tions. But Valen­tines cyn­ics pro­ceed­ed with the same cru­el glee. As Atlas Obscu­ra notes, anti-Valen­tines were meant to wound and shame, Kram­pus-like. Their appeal proved prof­itable:
Vine­gar valen­tines were com­mer­cial­ly bought post­cards that were less beau­ti­ful than their love-filled coun­ter­parts, and con­tained an insult­ing poem and illus­tra­tion. They were sent anony­mous­ly, so the receiv­er had to guess who hat­ed him or her; as if this weren't bruis­ing enough, the recip­i­ent paid the postage on deliv­ery. In Civ­il War Humor, Cameron C. Nick­els wrote that vine­gar valen­tines were "taste­less, even vul­gar," and were sent to "drunks, shrews, bach­e­lors, old maids, dandies, flirts, and pen­ny pinch­ers, and the like." He added that in 1847, sales between love-mind­ed valen­tines and these sour notes were split at a major New York valen­tine pub­lish­er.
Some vine­gar valen­tines pub­lish­ers had anoth­er thing in com­mon with mod­ern-day trolls: they cap­i­tal­ized on a hatred of fem­i­nism. "The women's suf­frage move­ment of the late 19th and ear­ly 20th cen­tu­ry brought anoth­er class of vine­gar valen­tines, tar­get­ing women who fought for the right to vote." These por­trayed suf­frag­ists as ugly, abu­sive, and unde­sir­able, a stereo­type found in the world of sin­cere valen­tines as well. One such card "depict­ed a pret­ty woman sur­round­ed by hearts, with a plain appeal: 'In these wild days of suf­fragette drays, I'm sure you'd ne'er over­look a girl who can't be mil­i­tant, but sim­ply loves to cook.'"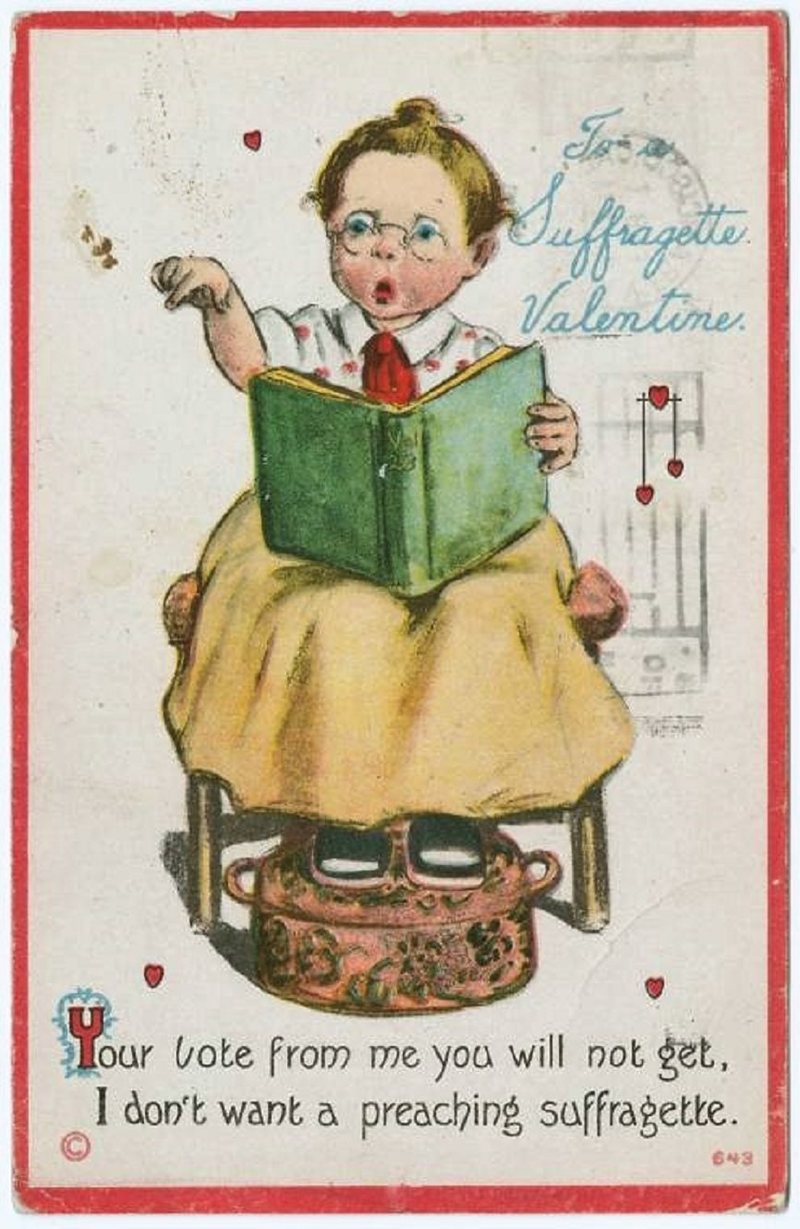 Vine­gar valen­tines (a lat­er name—they were called "com­ic valen­tines" at the time) prompt­ed all the sorts of con­cerns we're used to see­ing. Teach­ers wor­ried about the effect of such com­mer­cial­ized emo­tion­al cru­el­ty on their stu­dents. One mag­a­zine enjoined teach­ers to make Valentine's Day "a day for kind remem­brance than a day for wreck­ing revenge." But where's the fun in that? Vine­gar valen­tines, says Pollen, "were designed to expand this hol­i­day into some­thing that could include a whole range of dif­fer­ent peo­ple and a whole range of dif­fer­ent emo­tions," includ­ing some very un-Valen­tine's Day-like con­tempt.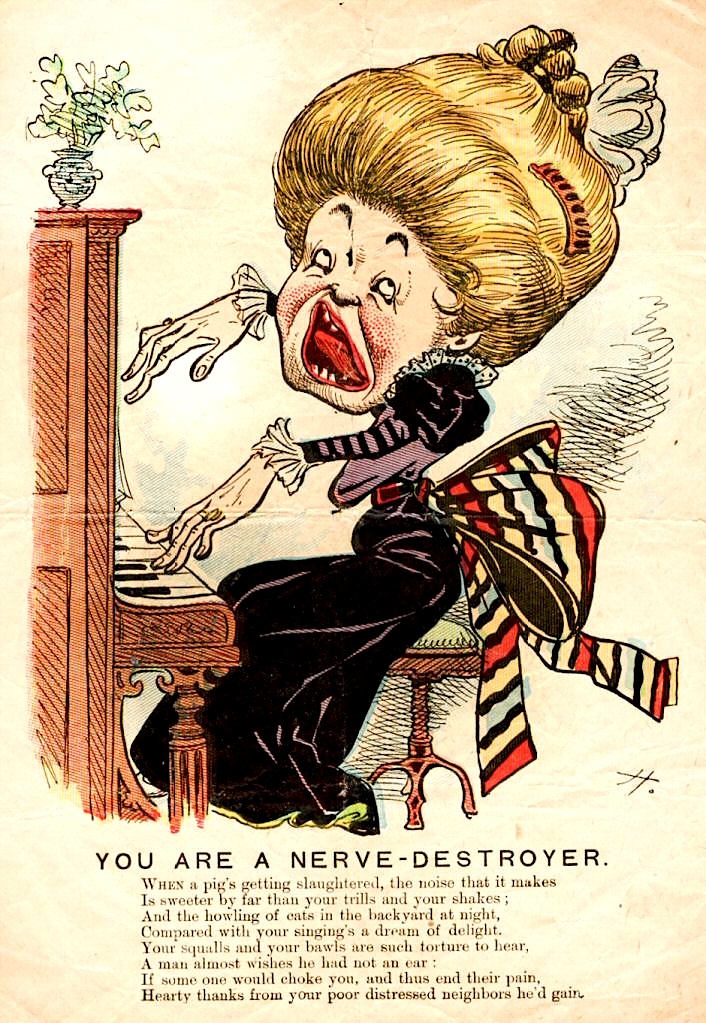 Find a big col­lec­tion of Vine­gar Valen­tines at Col­lec­tor's Week­ly.
via 41 Strange
Relat­ed Con­tent:
Cel­e­brate Valentine's Day with a Charm­ing Stop Motion Ani­ma­tion of an E.E. Cum­mings' Love Poem
Tom Waits Shows Us How Not to Get a Date on Valentine's Day
Franz Kafka's Kafkaesque Love Let­ters
Josh Jones is a writer and musi­cian based in Durham, NC. Fol­low him at @jdmagness.