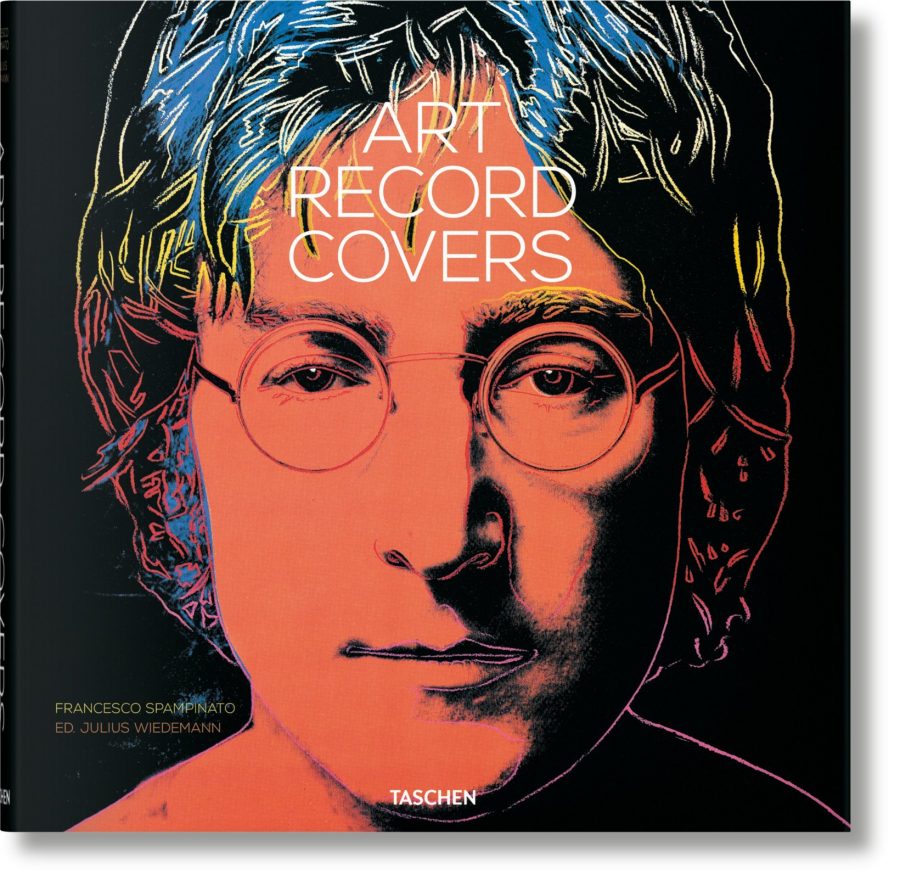 The list of musicians who are also visual artists goes on and on. We're all familiar with the biggest names: David Bowie, Patti Smith, Miles Davis, Joni Mitchell, Captain Beefheart, etc, etc, etc. Lesser-known alternative and indie artists like Stone Roses guitarist John Squire and Austin singer/songwriter Daniel Johnston created iconic imagery that adorned their album covers and merchandise.
Such multitalented individuals embody the kinship of sound and vision. But so too do the many collaborations between musicians and fine artists—hundreds of whom have gifted their talents to album covers of every conceivable kind.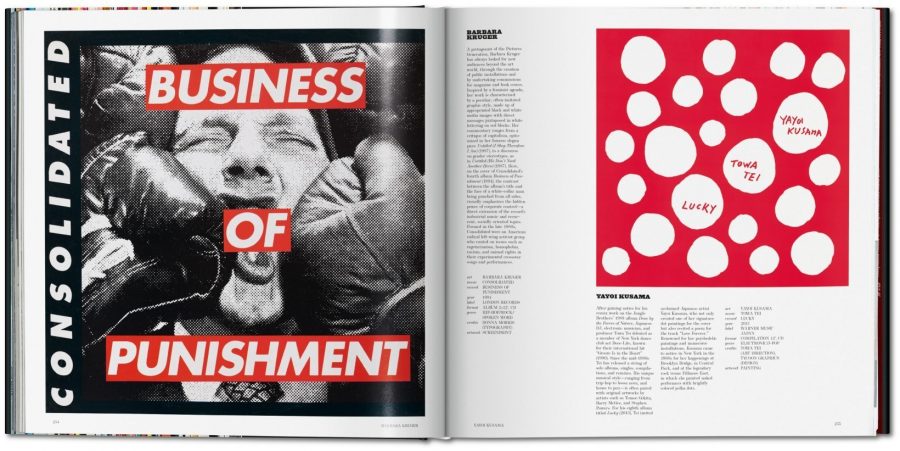 Aside from obvious, historic examples (Andy Warhol's Velvet Underground covers come immediately to mind) such collaborations are often hiding in plain sight. Perhaps you did not know, for example, that the alluring yet mysterious deep blue photograph of Björk on the cover of her remix album Telegram is by Nobuyoshi Araki, one of Japan's most admired and prolific fine art photographers.
Maybe you were unaware of how Conceptual artist Barbara Kruger, whose work "speaks truth to power," contributed to the look of the 90s activist industrial hip-hop group Consolidated. Or how Yayoi Kusama leant her eye-popping dots to Towa Tei's bouncy, electronic pop for the former Deee-Lite DJ's 2013 album Lucky.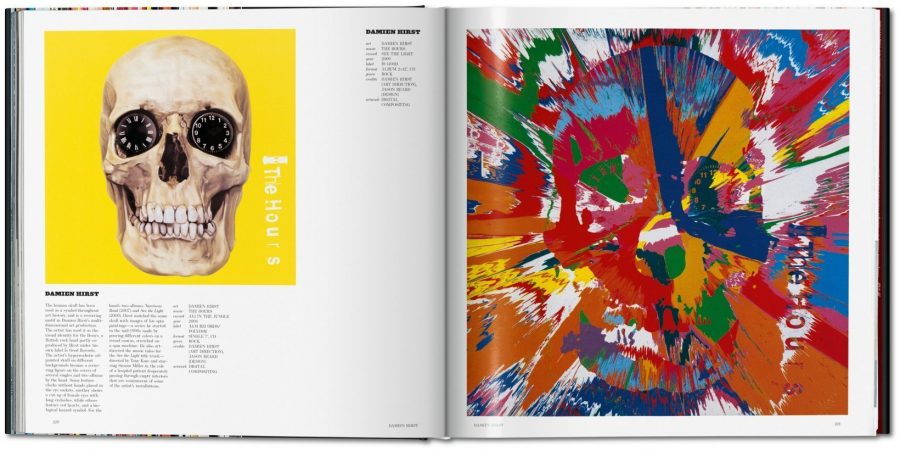 We all know that Patti Smith's debut album, Horses, features an iconic cover photo by her friend Robert Mapplethorpe. But did you know that the cover of Metallica's 1996 album Load is a photographic study by artist Andreas Serrano—of Piss Christ fame—that mingles cow blood and his own semen between sheets of plexiglass?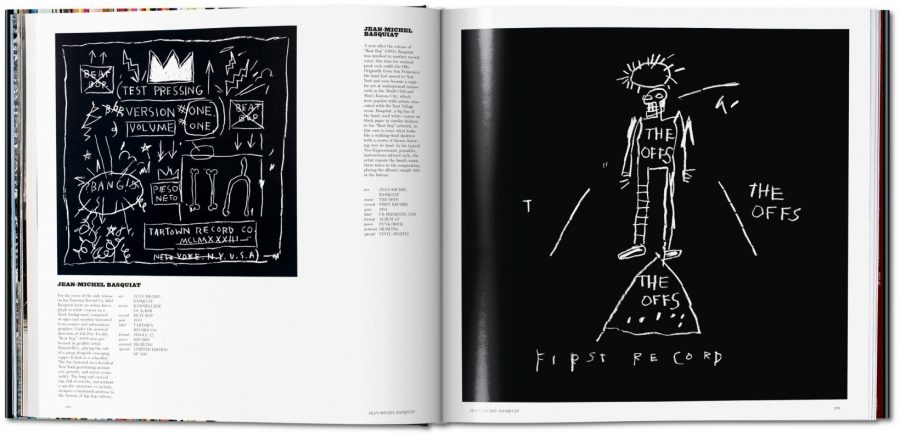 You'll find hundreds more such collaborations, though few as visceral, in Taschen's new book Art Record Covers, a celebration of sound and vision in popular music. True to the arts publisher's reputation for coffee table books the size of coffee tables, this survey is a comprehensive as they come.
The book presents 500 covers and records by visual artists from the 1950s through to today, exploring how modernism, Pop Art, Conceptual Art, postmodernism, and various forms of contemporary art practice have all informed this collateral field of visual production and supported the mass distribution of music with defining imagery that swiftly and suggestively evokes an aural encounter.

Along the way, we find Jean-Michel Basquiat's urban hieroglyphs for his own Tartown record label, Banksy's stenciled graffiti for Blur, Damien Hirst's symbolic skull for the Hours, and a skewered Salvador Dalí butterfly on Jackie Gleason's Lonesome Echo.
Editor Francesco Spampinato, an art historian studying at the Sorbonne Nouvelle in Paris, has mostly kept the focus on pop, rock, punk, metal, alternative, and indie. Including the full breadth of jazz, avant-garde, and other world musics would offer examples enough to justify another volume or two of Art Record Covers.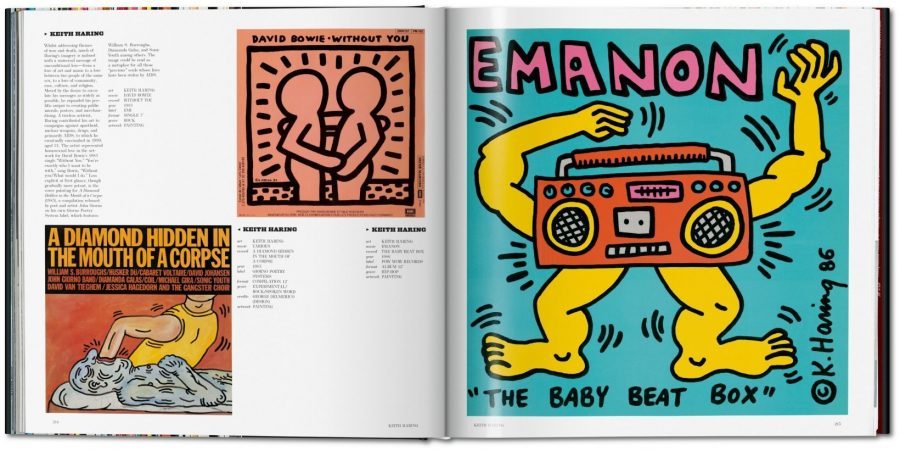 The focus is suitably broad, nonetheless, to show how "visual and music production have had a particularly intimate relationship… since the dawn of modernism…. From Luigi Russolo's 1913 Futurist manifesto L'Arte dei Rumori (The Art of Noise) to Marcel Duchamp's 1925 double-sided discs Rotoreliefs." It's also a great way to discover new art and new music, and to see the interrelationships between them in entirely new ways. Order a copy of Art Record Covers here.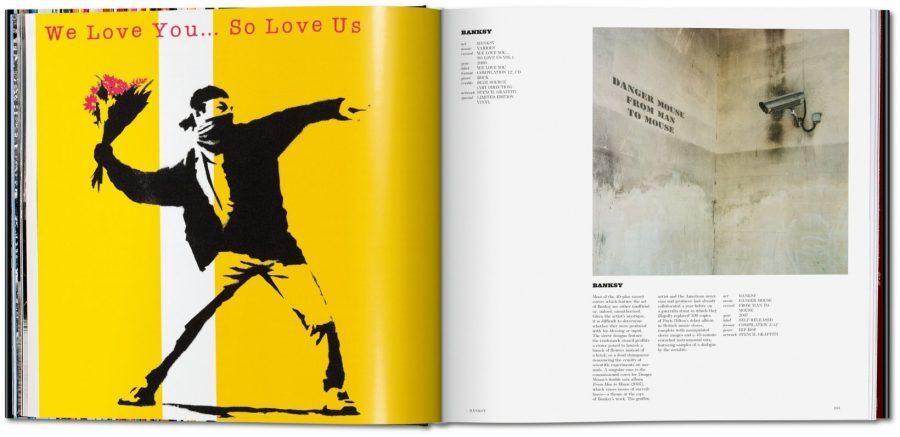 Related Content:  
7 Rock Album Covers Designed by Iconic Artists: Warhol, Rauschenberg, Dalí, Richter, Mapplethorpe & More
The Impossibly Cool Album Covers of Blue Note Records: Meet the Creative Team Behind These Iconic Designs
Enter the Cover Art Archive: A Massive Collection of 800,000 Album Covers from the 1950s through 2018
Josh Jones is a writer and musician based in Durham, NC. Follow him at @jdmagness