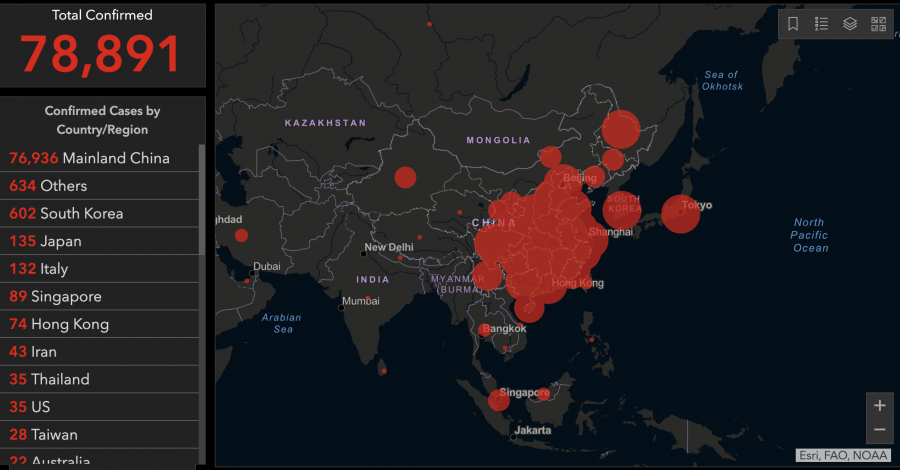 Johns Hop­kins has cre­at­ed an inter­ac­tive web­site that tracks the spread of the coro­n­avirus around the globe. The site is updat­ed dai­ly, if not sev­er­al times per day. And it shows the num­ber of con­firmed coro­n­avirus cas­es around the globe (along with the pre­cise loca­tion on a map), the num­ber of peo­ple who have recov­ered from the virus, and the total num­ber who have per­ished. With the report today that Italy has seen coro­n­avirus spike from 3 cas­es, to 132 230, in a mat­ter of days, it does look like coro­n­avirus is tak­ing on a more glob­al dimen­sion. That's all reflect­ed on the Johns Hop­kins site, whose data is drawn from the WHO, CDC, ECDC, NHC and DXY. You can read more about the inter­ac­tive web­site at The Lancet.
Find infor­ma­tion about the Coro­n­avirus at this ded­i­cat­ed CDC web­site.
If you would like to sign up for Open Culture's free email newslet­ter, please find it here.
If you would like to sup­port the mis­sion of Open Cul­ture, con­sid­er mak­ing a dona­tion to our site. It's hard to rely 100% on ads, and your con­tri­bu­tions will help us con­tin­ue pro­vid­ing the best free cul­tur­al and edu­ca­tion­al mate­ri­als to learn­ers every­where. You can con­tribute through Pay­Pal, Patre­on, and Ven­mo (@openculture). Thanks!