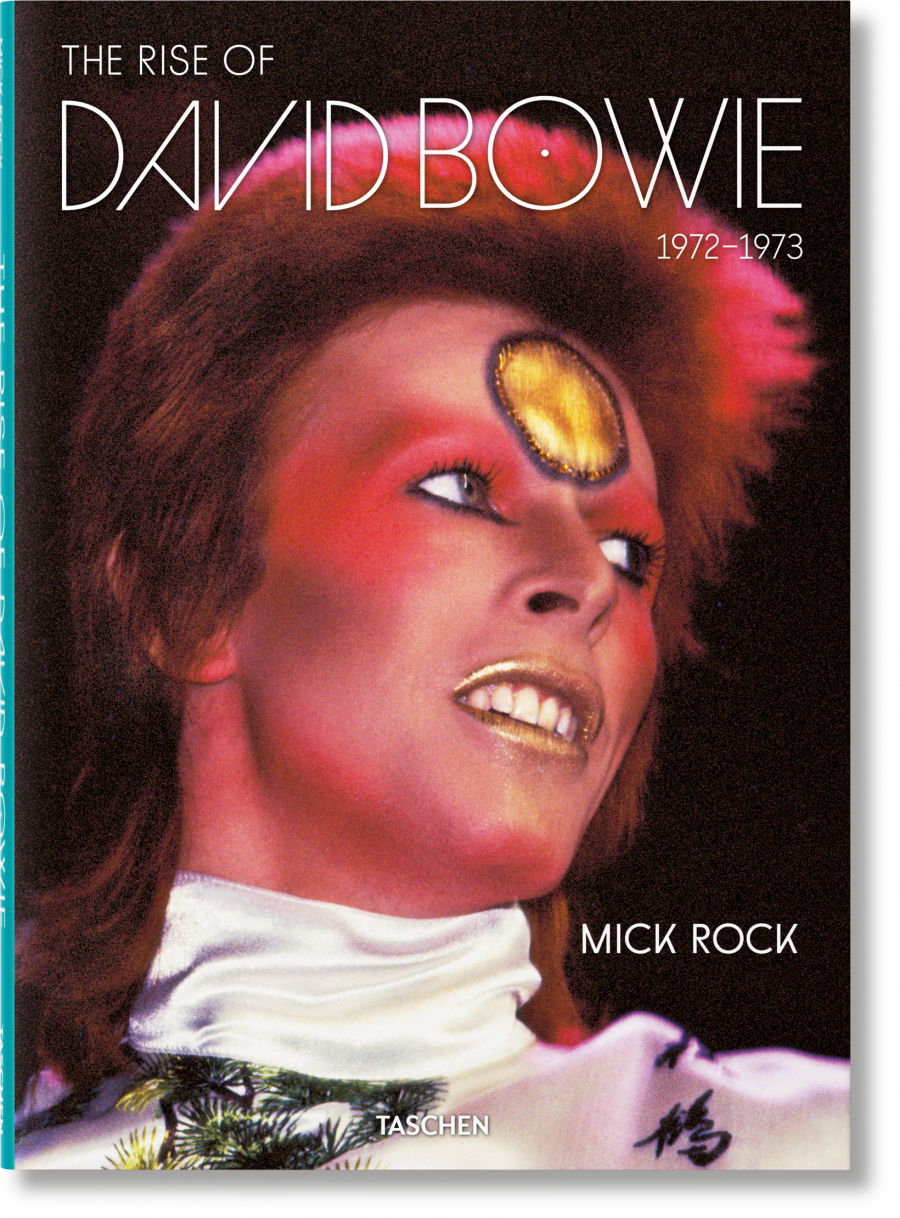 Great rock photographers of the seventies often captured their subjects at their moodiest, as in Pennie Smith's pensive tour photos of the Clash, or Kevin Cummins' stark, sometimes explosive photos of Joy Division. These were bands best shot in black and white. Punk looked back to the rock of the fifties in its high-contrast simplicity. But the early seventies belonged to glam—or, more accurately, belonged to Ziggy Stardust, a character who demanded to be captured in full-color.
Mick Rock was just the photographer to frame the alien space rock opera in brilliant reds, greens, and blues. Ziggy was several parts T-Rex swagger and riffage, Sun Ra outer-space persona, Lindsay Kemp kabuki mime, and Bauhaus-inspired costuming.
Getting all of this in his shots of Bowie as Ziggy earned Rock the nickname "the man who shot the seventies." His "career took off alongside Bowie's," writes Kristen Richard at Mental Floss, "and between 1972 and 1973, Rock was the musician's go-to photographer and videographer."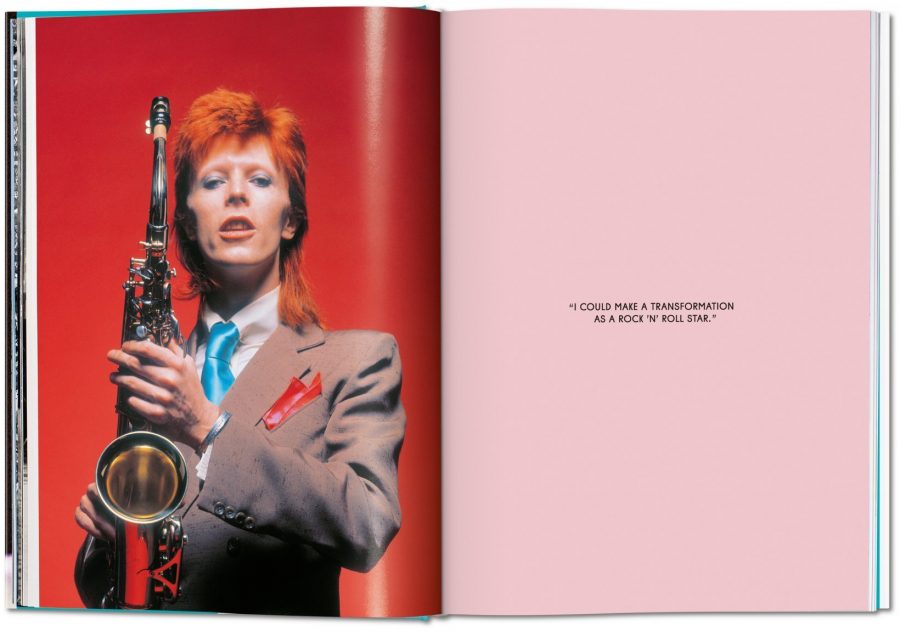 More than that, Rock is almost as responsible for Ziggy Stardust's rise as Bowie himself, given the way his photos spread the mythos through print media of the time and became iconic digital images that still define Bowie's career. When we think of Ziggy Stardust, it's more than likely we are thinking of an image shot by Mick Rock. Bowie's "creative partner" compiled his photographs in 2015, "with Bowie's blessing," and they will soon be published in a new, 300-page book by Taschen.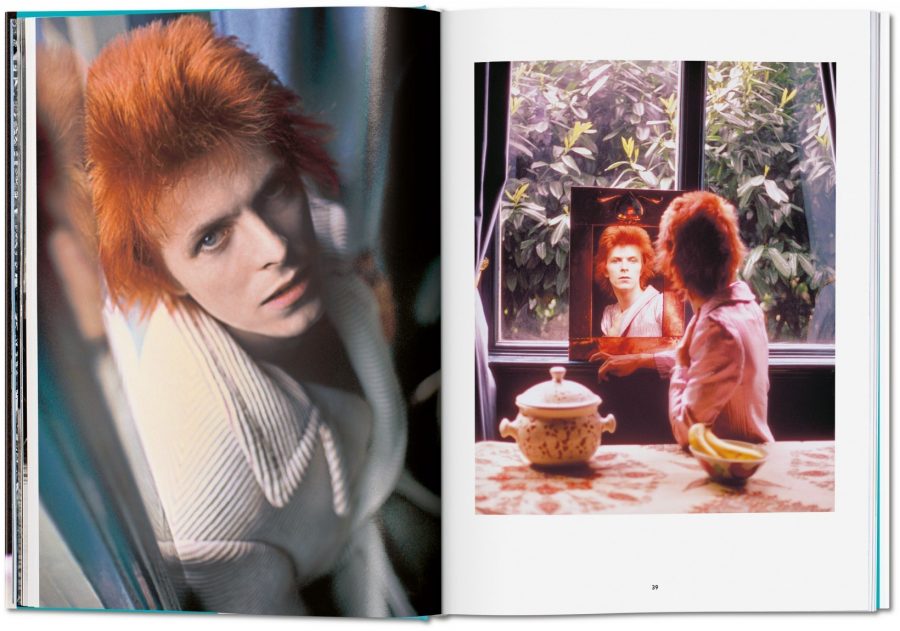 "You'll find photographs of Bowie both on stage and behind the scenes," Richard notes, "giving fans an up-close look at the transformative performer's life on the road as he honed his daring new persona." That persona upended what it meant to be a rock star, and opened doors for others to push into new performative territory. "Rock's glam imagery toyed with the idea of masculinity," writes Christopher Mosley of a recent exhibition in Dallas. For example, the photographer "avoided a tough-guy image with the group Queen by encouraging singer Freddie Mercury to pose in a manner similar to that of an old still of German silent film star, Marlene Dietrich."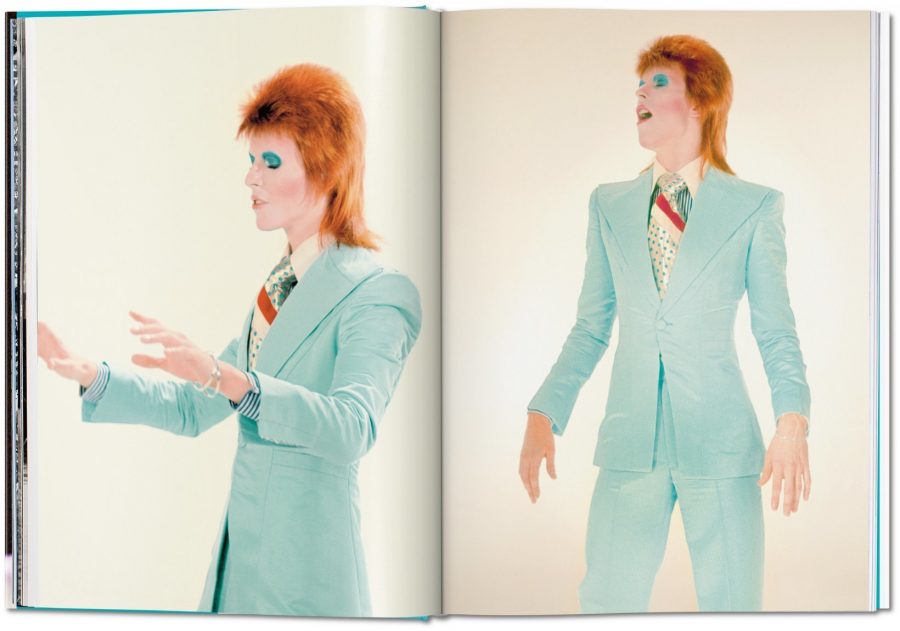 Neither Mercury nor Bowie needed permission to challenge rock's heteronormativity, but Rock drew out of them the perfect poses to turn their stage personas into superheroes. No rock star before Bowie had ever looked so gorgeously otherworldly, an image we remember thanks in large part to Mick Rock. Order a copy of The Rise of David Bowie, 1972-1973 here.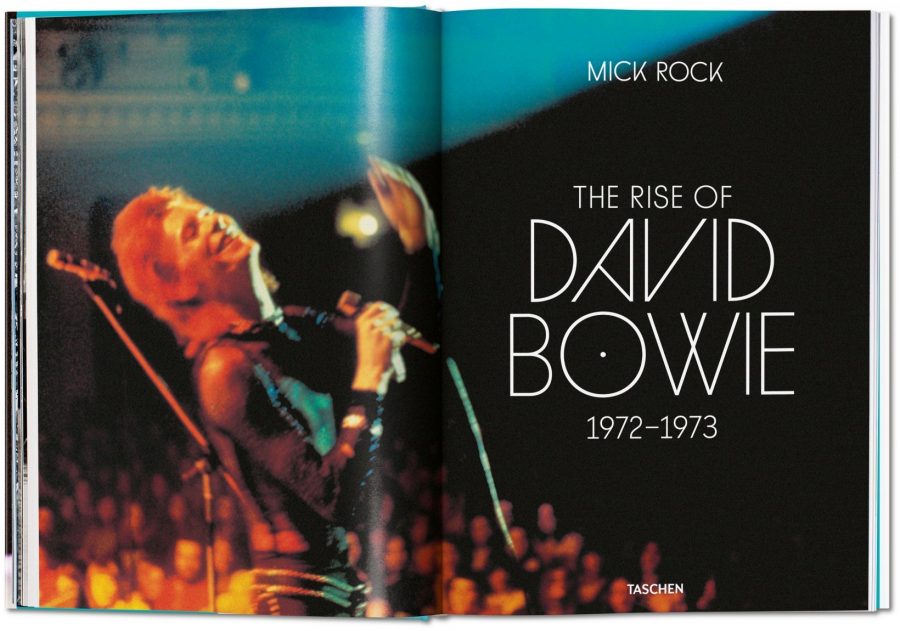 Related Content: 
Stream David Bowie's Complete Discography in a 19-Hour Playlist: From His Very First Recordings to His Last
David Bowie Picks His 12 Favorite David Bowie Songs: Listen to Them Online
David Bowie Became Ziggy Stardust 48 Years Ago This Week: Watch Original Footage
Josh Jones is a writer and musician based in Durham, NC. Follow him at @jdmagness