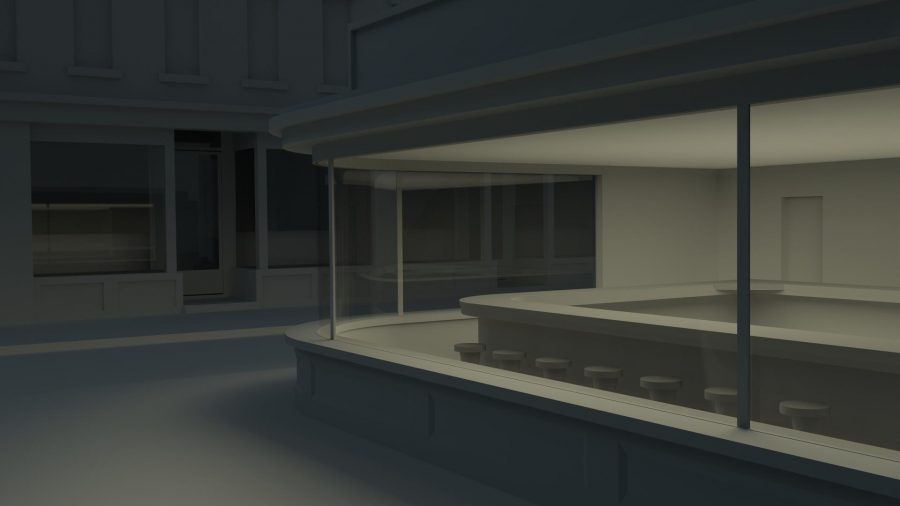 Back in 2014, this image won a contest on a subreddit devoted to Blender, "the amazing open-source software program for 3D modeling, animation, rendering and more." (You can download the free software here.) The image riffs, of course, on Edward Hopper's classic 1942 painting, "Nighthawks," taking its theme of loneliness to new extremes–extremes that we're just starting to get accustomed to now.
Find lots of background information on the original "Nighthawks" painting in the Relateds below.
If you would like to get Open Culture post's via email, please sign up for our free email newsletter here.
And if you would like to support the mission of Open Culture, consider making a donation to our site. It's hard to rely 100% on ads, and your contributions will help us continue providing the best cultural and educational materials to learners everywhere. You can contribute through PayPal, Patreon, Venmo (@openculture) and Crypto. Thanks for your support!
Related Content:
Edward Hopper's Iconic Painting Nighthawks Explained in a 7-Minute Video Introduction
How Edward Hopper "Storyboarded" His Iconic Painting Nighthawks
Discover the Artist Who Mentored Edward Hopper & Inspired "Nighthawks"
Seven Videos Explain How Edward Hopper's Paintings Expressed American Loneliness and Alienation
The Art Institute of Chicago Puts 44,000+ Works of Art Online: View Them in High Resolution