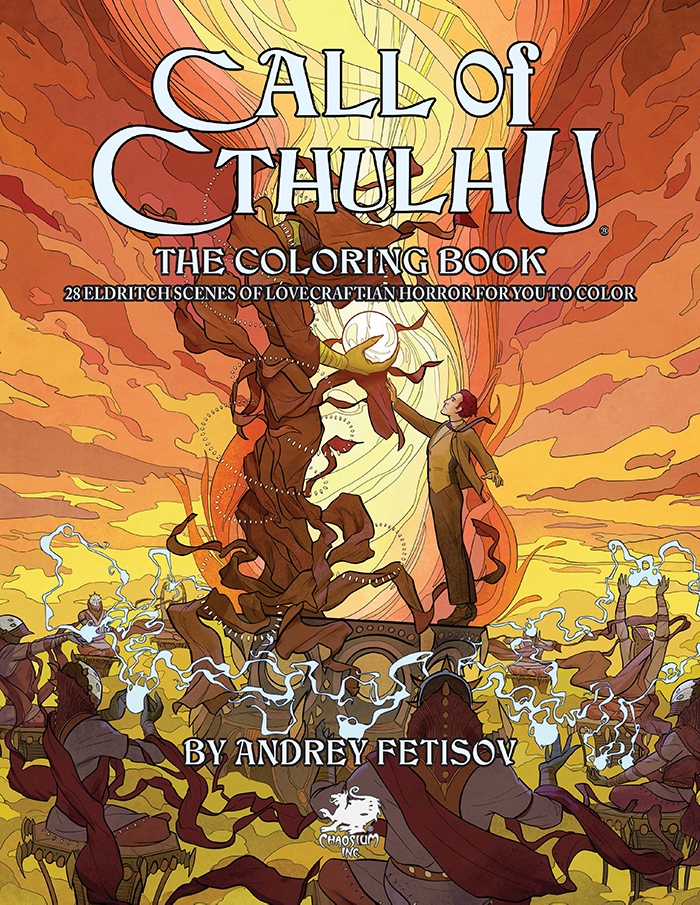 Unlike his devotee Stephen King, whose novels and stories have spawned more Lovecraftian film and television projects than any writer in the genre, H.P. Lovecraft himself has little cinema credit to his name. Given the abject terror evoked by Cthulhu and other terrifying "primal Great Ones"—as the author called his monsters in the story of the octopus-headed god—we might expect it to be otherwise.
But Lovecraft was not a cinematic writer, nor a fan of any such modern storytelling devices. He preferred the Victorian mode of indirect narration, his prose full of hearsay, reportage, bibliography, and lengthy description of experiences once or twice removed from the teller of the tale.
These qualities (and his extreme racism) make him a poor choice for the plot-driven medium of feature film. Lovecraft's expansive imagination, like his buried, dreaming monsters, was subterranean and submarine, revealing only the barest glimpse of nightmares we are grateful never to see fully revealed.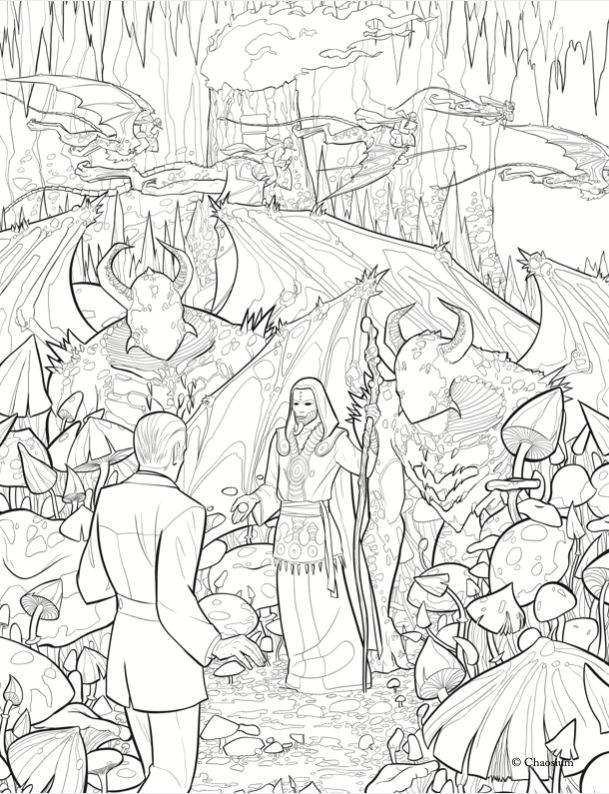 The endlessly suggestive psychological terror of Lovecraft has instead become the source of an extended universe that includes fan fiction—written by professionals and amateurs alike—fantasy art, comic books, and RPGs (role-playing games) like the Call of Cthulhu series made by Chaosium, Inc. for over 35 years: "the foremost game of mystery and horror," the company touts. "For those brave enough to uncover its secrets, the rewards are beyond comprehension!" If this sounds just like the thing to pass the time during these days of social distancing, look over all of the Chaosium Cthulhu offerings here.
For those who prefer Lovecraftian immersions of a more solitary, meditative nature, allow us to present Call of Cthulhu: The Coloring Book, the first of many "fun and engaging diversions," the company promises "we can enjoy while staying in, working-from-home, in quarantine, or in self-isolation….. While away the hours in lockdown coloring an amazing array of scenes, with striking images from H.P. Lovecraft's stories—and the Call of Cthulhu RPG his imagination inspired (Horror on the Orient Express, Masks of Nyarlathotep, The Fungi from Yuggoth and more)."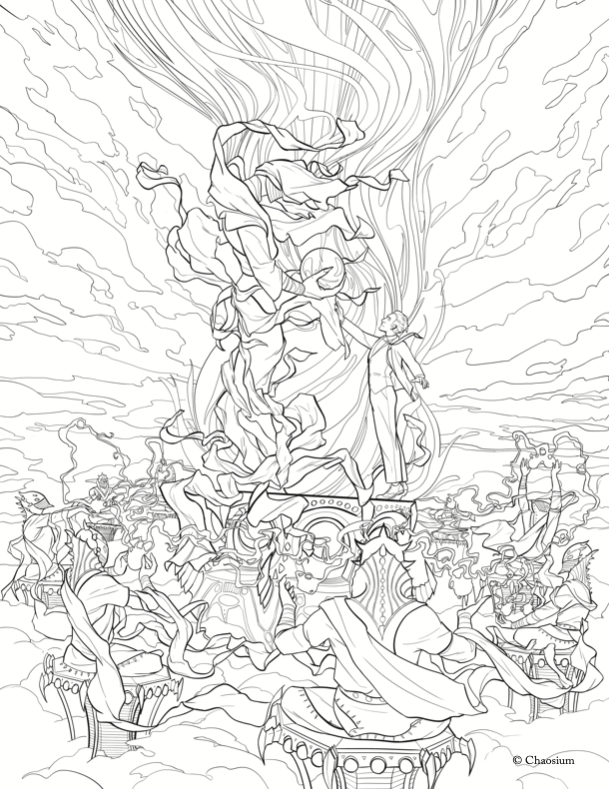 While these many Lovecraft spin-offs may be unfamiliar, hints of their harrowing scenes always lay in the murky depths of Lovecraft's fiction. See how award-winning artist Andrey Fetisov has imagined these encounters with ancient terrors. Then color his Moebius-like drawings in, and enter your work in a Call of Cthulhu coloring competition by sharing it with the hashtag #homewithchaosium. There will be prizes, sure to be surprises, though we hope the ruthless Elder Gods don't have a hand in choosing them. Download all 28 eldritch scenes here.
via Boing Boing
Related Content:  
H.P. Lovecraft's Classic Horror Stories Free Online: Download Audio Books, eBooks & More
An Animated Introduction to H.P. Lovecraft and How He Invented a New Gothic Horror
H.P. Lovecraft's Cthulhu in Anime: A First Glimpse
Josh Jones is a writer and musician based in Durham, NC. Follow him at @jdmagness