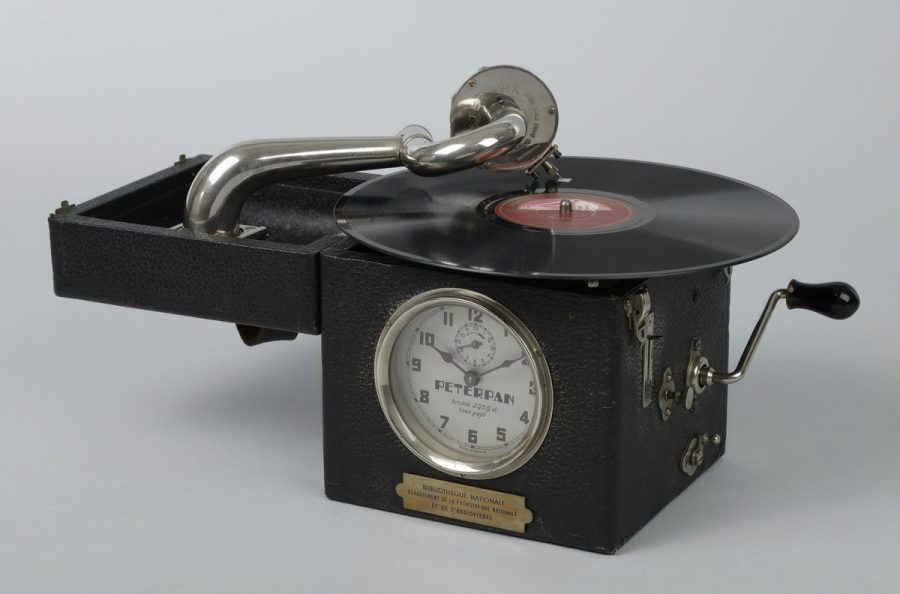 The Deutsches Uhrensmuseum introduces the French-made Peter Pan clock above as follows:
Even as early as 1930, people were trying to find a way to replace the unpleasant sound of the alarm clock. The inventor of this gramophone alarm clock had a brilliant idea. The gramophone works like the standard alarm clock of those days; however, instead of a bell, the gramophone motor switches on when the alarm goes off and your favourite record begins to play to the lively crackling sound of a typical gramophone. The motor plays this side of the record twice in succession. The opened lid of the box serves as a resonator. Even the name is what dreams are made of: Peter Pan Alarm Clock. Who would not want to be a child again and fly off to Never Never Land?
This great find comes from the always interesting Twitter feeds of jazz critic Ted Gioia and the Bibliothèque nationale de France. You can watch the clock in action below.
If you would like to sign up for Open Culture's free email newsletter, please find it here.
If you would like to support the mission of Open Culture, consider making a donation to our site. It's hard to rely 100% on ads, and your contributions will help us continue providing the best free cultural and educational materials to learners everywhere. You can contribute through PayPal, Patreon, Venmo (@openculture) and Crypto. Thanks!
Related Content:
19th-Century Skeleton Alarm Clock Reminded People Daily of the Shortness of Life: An Introduction to the Memento Mori
How Clocks Changed Humanity Forever, Making Us Masters and Slaves of Time
Wake Up & Smell the Coffee: The New All-in-One Coffee-Maker/Alarm Clock is Finally Here!