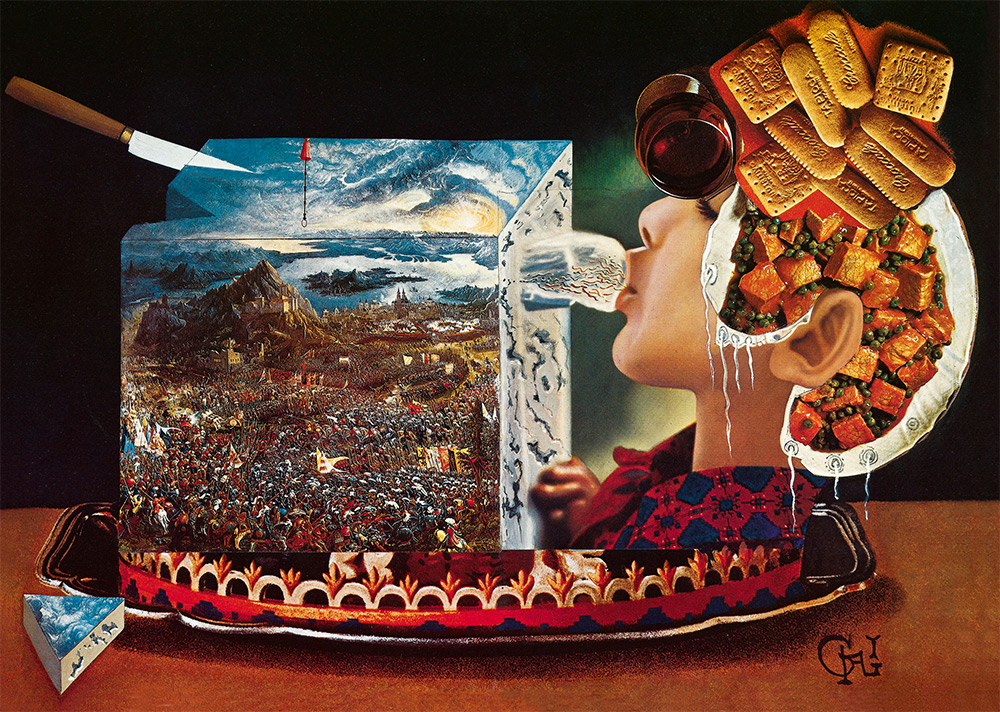 Maintaining an aggressively upward-waxed mustache; making a surrealist film with Luis Buñuel that Buñuel described as "nothing more than a desperate impassioned call for murder"; bringing an anteater on The Dick Cavett Show: Salvador Dalí can be described as a master of attention-grabbing gambits, by his admirers and detractors alike. No wonder, then, that he appears to have some serious admirers at Taschen. Known as a publisher of books that draw a great deal of press for their boundary-pushing size, content, and production values, Taschen would seem to be a natural home for Dalí's legacy, or at least the parts of it that fit between two covers.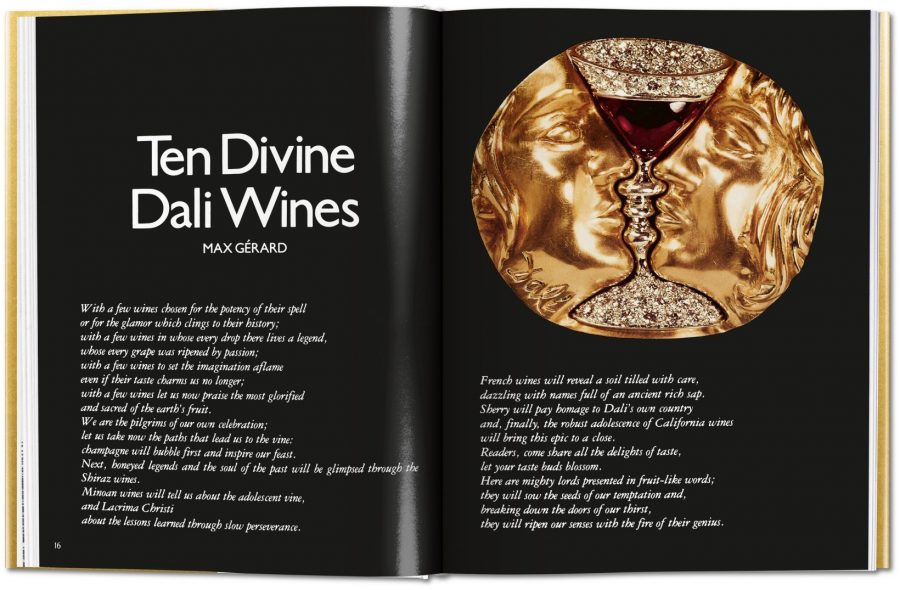 Besides his well-known and much-reprinted paintings, Dalí left behind a body of work also including not just film but sculpture, photography, architecture, and books. His first published volume, 1938's The Tragic Myth of the Angelus of Millet, offers a "paranoiac-critical" interpretation of the titular pastoral painting by Jean-François Millet. In the 1940s he wrote, among other books, The Secret Life of Salvador Dalí, a kind of autobiography, and Hidden Faces, a novel set among aristocracy in France, Morocco, and California.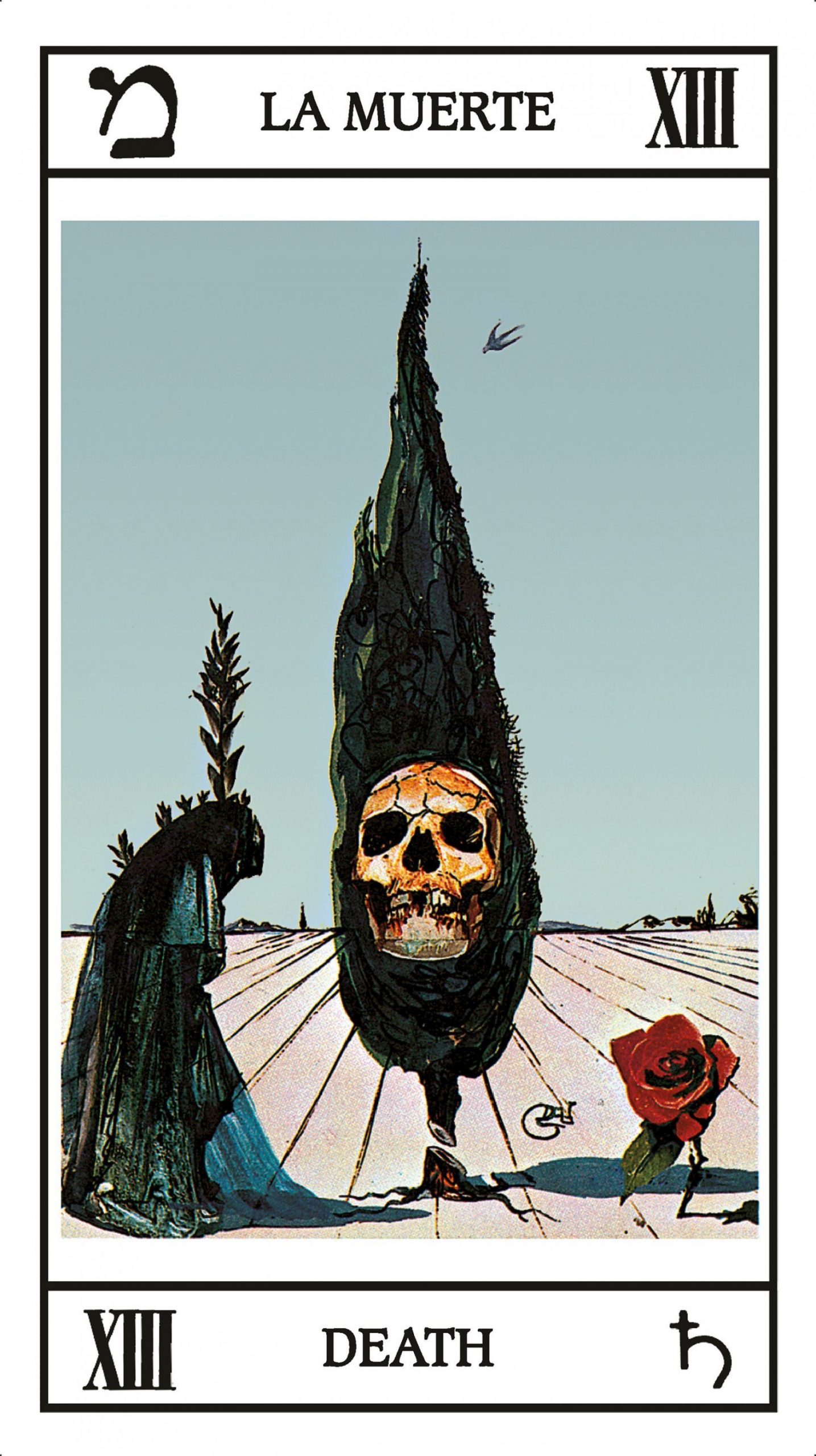 It was in the 1970s that Dalí's literary efforts took a less predictable turn: 1973 saw the publication of his Les Diners de Gala, a cookbook featuring such recipes as "Veal Cutlets Stuffed with Snails," "Thousand Year Old Eggs," and "Toffee with Pine Cones." In 1978 came The Wines of Gala, a personal guide to "Wines of Frivolity," "Wines of Sensuality," "Wines of Aestheticism," and others besides. In recent years, Taschen has reprinted Dalí's food and wine books with characteristic handsomeness. Those two now sit in the Taschen Dalí collection alongside Dalí: The Paintings, the most complete such collection ever published, and Dalí Tarot, a package that includes not just the Dalí-designed tarot deck originally published in 1984 but a companion book by tarot scholar Johannes Fiebig.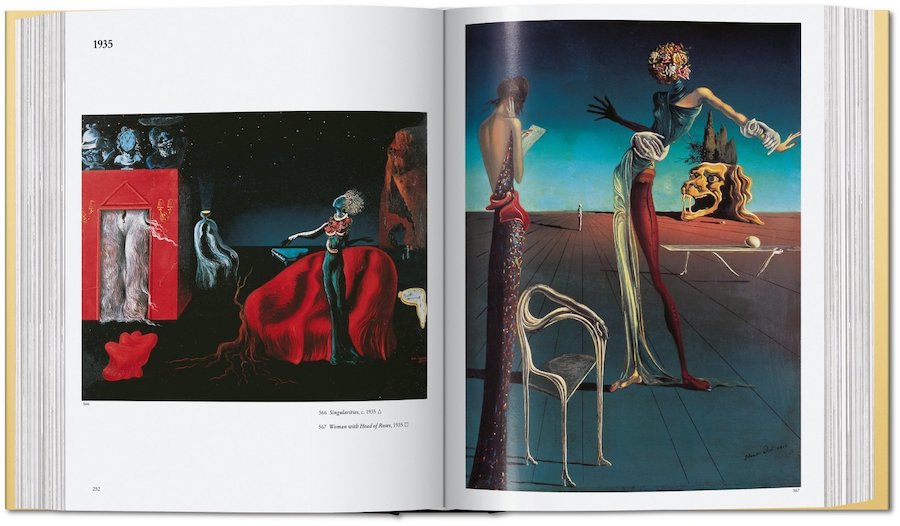 Dalí's wife and savvy business manager Gala — she of all those dinners and wines — would surely approve of the skill and taste that Taschen has put into packaging even the artist's minor work as a viable 21st-century product. Well-heeled Dalí enthusiasts will surely continue to pay Taschen prices for such packages, and even the less well-heeled ones can't help but wonder what future reprints are on the table: lavish new editions of Hidden Faces, The Secret Life, or even 1948's 50 Secrets of Magic Craftsmanship (with its endorsement of power napping)? Dare we hope for the definitive Salvador Dalí Bible?
Related Content:
Salvador Dalí's 1973 Cookbook Gets Reissued: Surrealist Art Meets Haute Cuisine
Salvador Dali's 1978 Wine Guide, The Wines of Gala, Gets Reissued: Sensual Viticulture Meets Surreal Art
The Most Complete Collection of Salvador Dalí's Paintings Published in a Beautiful New Book by Taschen: Includes Never-Seen-Before Works
Alice's Adventures in Wonderland, Illustrated by Salvador Dalí in 1969, Finally Gets Reissued
Salvador Dalí's Illustrations for The Bible (1963)
Based in Seoul, Colin Marshall writes and broadcasts on cities, language, and culture. His projects include the book The Stateless City: a Walk through 21st-Century Los Angeles and the video series The City in Cinema. Follow him on Twitter at @colinmarshall, on Facebook, or on Instagram.