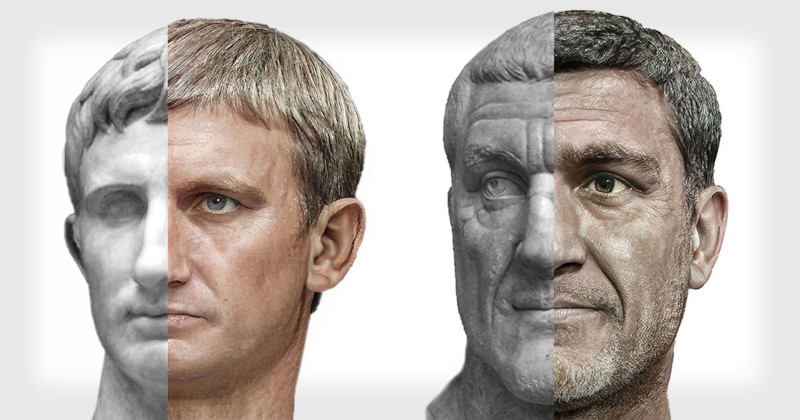 We can spend a lifetime reading histories of ancient Rome without knowing what any of its emperors looked like. Or rather, without knowing exactly what they looked like: being the leaders of the mightiest political entity in the Western world, they had their likenesses stamped onto coins and carved into busts as a matter of course. But such artist's renderings inevitably come with a certain degree of artistic license, a tendency to mold features into slightly more imperial shapes. Seeing the faces of the Roman Emperors as we would if we were passing them on the street is an experience made possible only by high technology, and high technology developed sixteen centuries after the fall of the Roman Empire at that.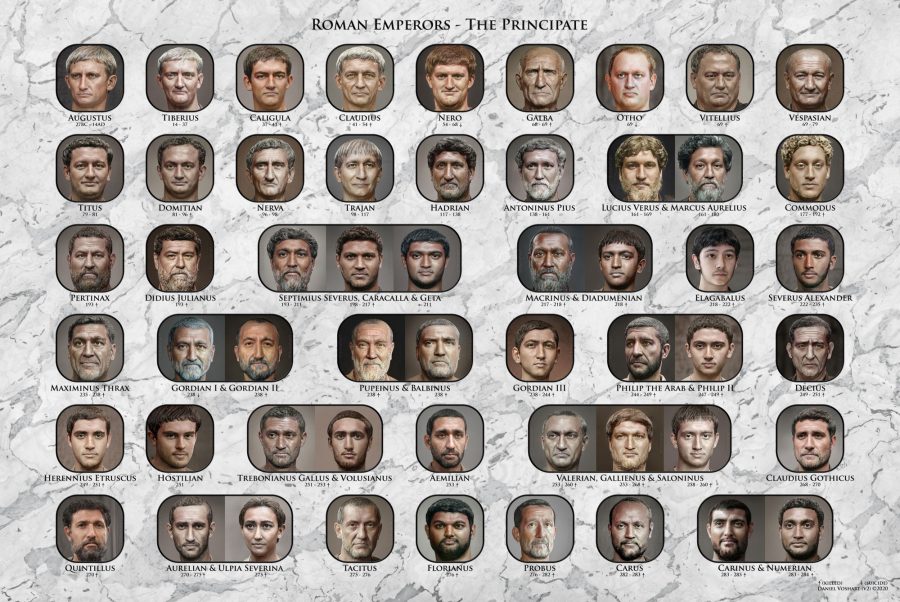 "Using the neural-net tool Artbreeder, Photoshop and historical references, I have created photoreal portraits of Roman Emperors," writes designer Daniel Voshart. "For this project, I have transformed, or restored (cracks, noses, ears etc.) 800 images of busts to make the 54 emperors of The Principate (27 BC to 285 AD)."
The key technology that enables Artbreeder to convincingly blend images of faces together is what's called a "generative adversarial network" (GAN). "Some call it Artificial Intelligence," writes Voshart, "but it is more accurately described as Machine Learning." The Verge's James Vincent writes that Voshart fed in "images of emperors he collected from statues, coins, and paintings, and then tweaked the portraits manually based on historical descriptions, feeding them back to the GAN."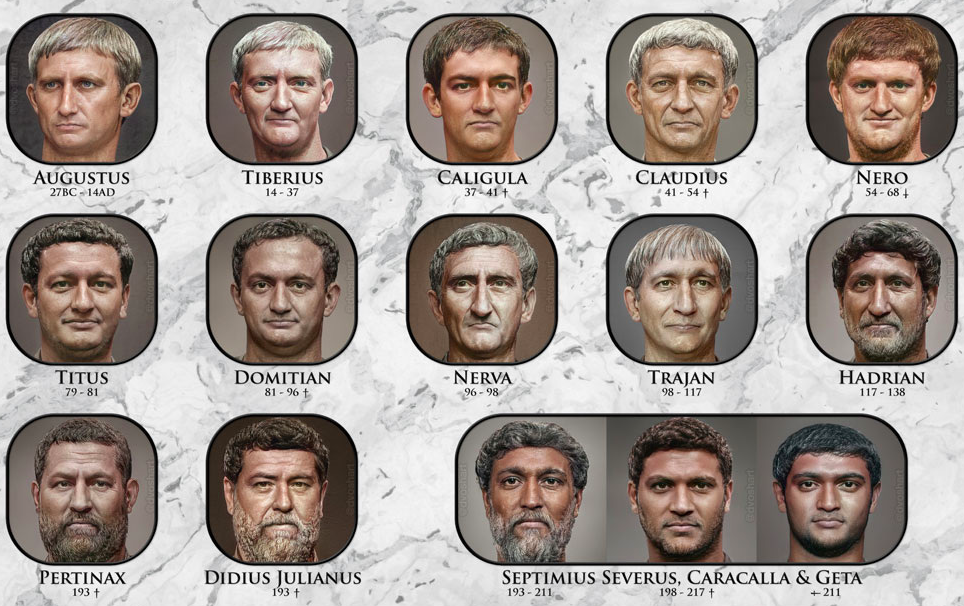 Into the mix also went "high-res images of celebrities": Daniel Craig into Augustus, André the Giant into Maximinus Thrax (thought to have been given his "a lantern jaw and mountainous frame" by a pituitary gland disorder like that which affected the colossal wrestler). This partially explains why some of these uncannily lifelike emperors — the biggest celebrities of their time and place, after all — look faintly familiar. Though modeled as closely as possible after men who really lived, these exact faces (much like those in the artificial intelligence-generated modern photographs previously featured here on Open Culture) have never actually existed. Still, one can imagine the emperors who inspired Voshart's Principate recognizing themselves in it. But what would they make of the fact that it's also selling briskly in poster form on Etsy?
Visit the Roman Emperor Project here. For background on this project, visit here.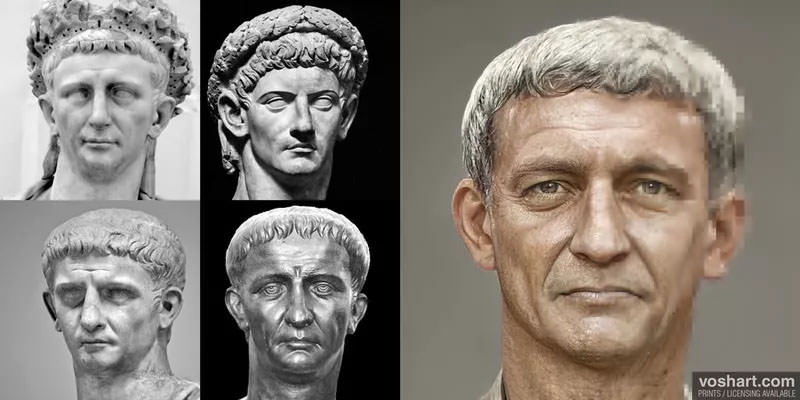 Related Content:
Five Hardcore Deaths Suffered By Roman Emperors
Play Caesar: Travel Ancient Rome with Stanford's Interactive Map
Rome Reborn: Take a Virtual Tour of Ancient Rome, Circa 320 C.E.
The History of Ancient Rome in 20 Quick Minutes: A Primer Narrated by Brian Cox
The History of Rome in 179 Podcasts
Roman Statues Weren't White; They Were Once Painted in Vivid, Bright Colors
Based in Seoul, Colin Marshall writes and broadcasts on cities, language, and culture. His projects include the book The Stateless City: a Walk through 21st-Century Los Angeles and the video series The City in Cinema. Follow him on Twitter at @colinmarshall, on Facebook, or on Instagram.