There is a certain look that screams rock 'n' roll—one part outlaw biker, one part psychedelic magician, one part pimp, one part circus performer…. But where did it come from? We could trace it back to Link Wray, Little Richard, Elvis, Screamin' Jay Hawkins. But the Rolling Stones refined and perfected the look, as they refined and perfected the slurred, shambling barroom blues that became a signature sound at their peak. Even punks who rejected the rock star image couldn't help looking like Keith Richards at times. It's unavoidable. The Beatles turned rock into immaculate chamber pop. The Stones turned it into pure, raw, greasy sleaze, and bless them for it.
"Early on," says photographer Ethan Russell, who photographed them during 1969 and 1972 tours, "the Rolling Stones had this phenomenal edginess in their image, and they were able to carry it into the age of imagery and stay out in front of it. The way the Stones have inhabited their images is one reason they have been able to stay a relevant act over all these years."
For the band's 50th anniversary in 2012, they came up with the idea of a massive photo book with Taschen that collects hundreds of photographs from the span of their career. The photos "range from the Stones' nascent days as blues-crazed boy musicians in houndstooth jackets," notes The New York Times, "to their most recent years as the leather-faced but stylishly venerable elders of rock 'n' roll."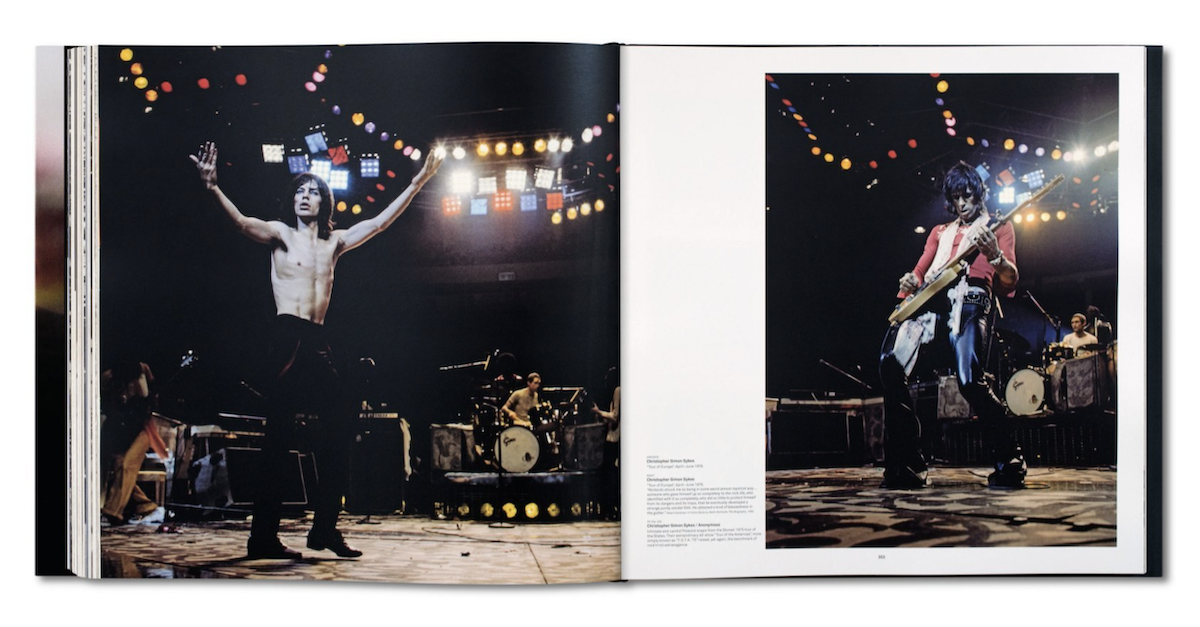 The book also charts the band's lineup changes along the way, capturing brilliant and tragic Brian Jones, underrated Mick Taylor, and understated Bill Wyman, who left in the early 90s. Over the years, a couple dozen famous photographers have immortalized them: David Bailey, Herb Ritts, Peter Beard, Andy Warhol, David LaChapelle, Annie Leibovitz, Gered Mankowitz, Cecil Beaton, Anton Corbijn, and so many more—all represented here in glorious full-color spreads. The over 500-page book also includes essays from writers like David Dalton, Waldemar Januszczak, and Luc Sante and an appendix with a timeline, discography, and bios of the photographers.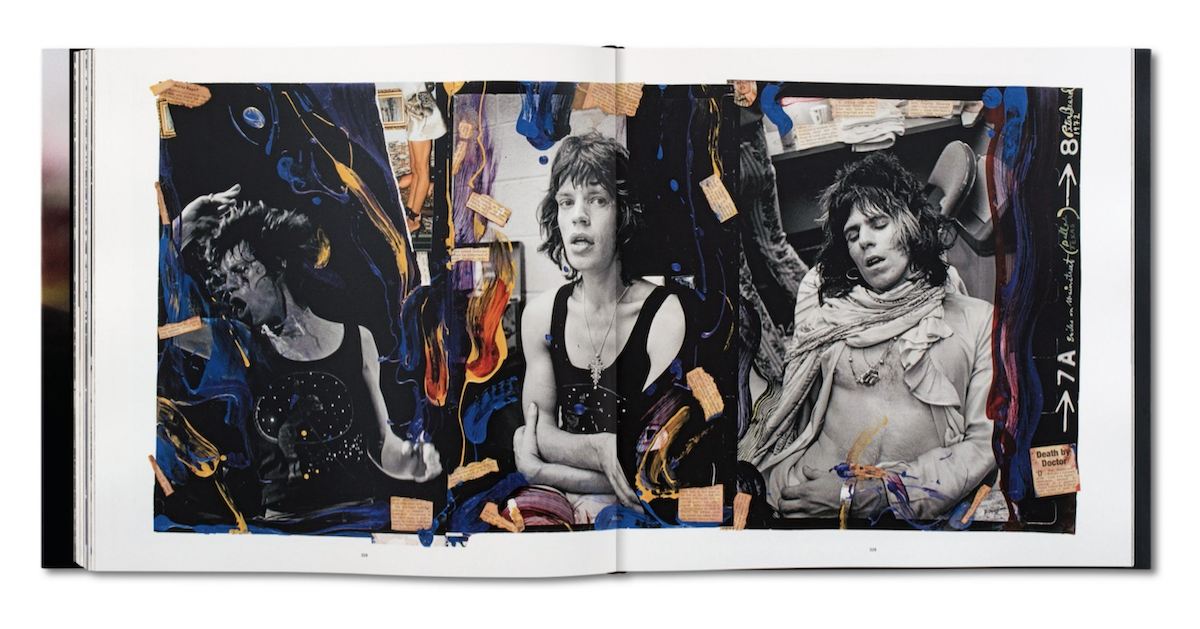 The Rolling Stones also features images from the Stones' archives in New York and London, adding "an equally extraordinary, more private side to their story," writes Taschen. First published in 2012, the book will soon be reissued in an updated edition for 2020. Need a gift for the Stones superfan in your life? Consider a ringing endorsement from another rock star, Anthony Bourdain, who called the book his favorite: "iconic then, iconic now," says Bourdain, "they wrote the book on what it meant to be rock stars: how to look, dress, behave…. They were the first rock and roll aristocrats." Pick up a copy of Taschen's The Rolling Stones, at almost half its original cover price, on Taschen's website (or alternatively on Amazon).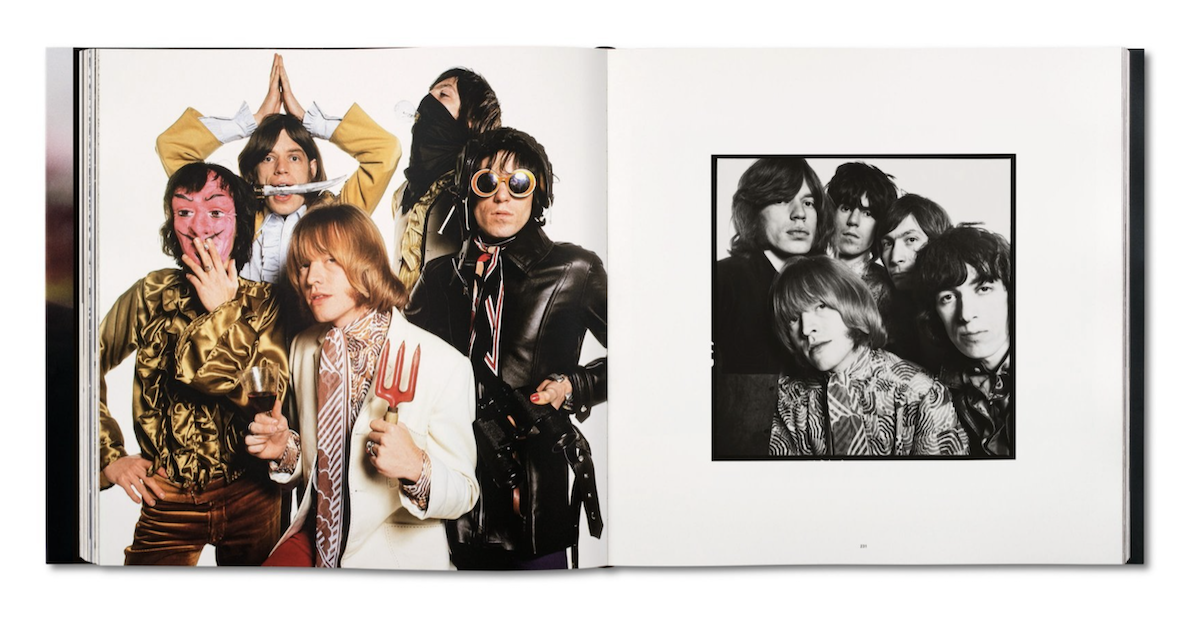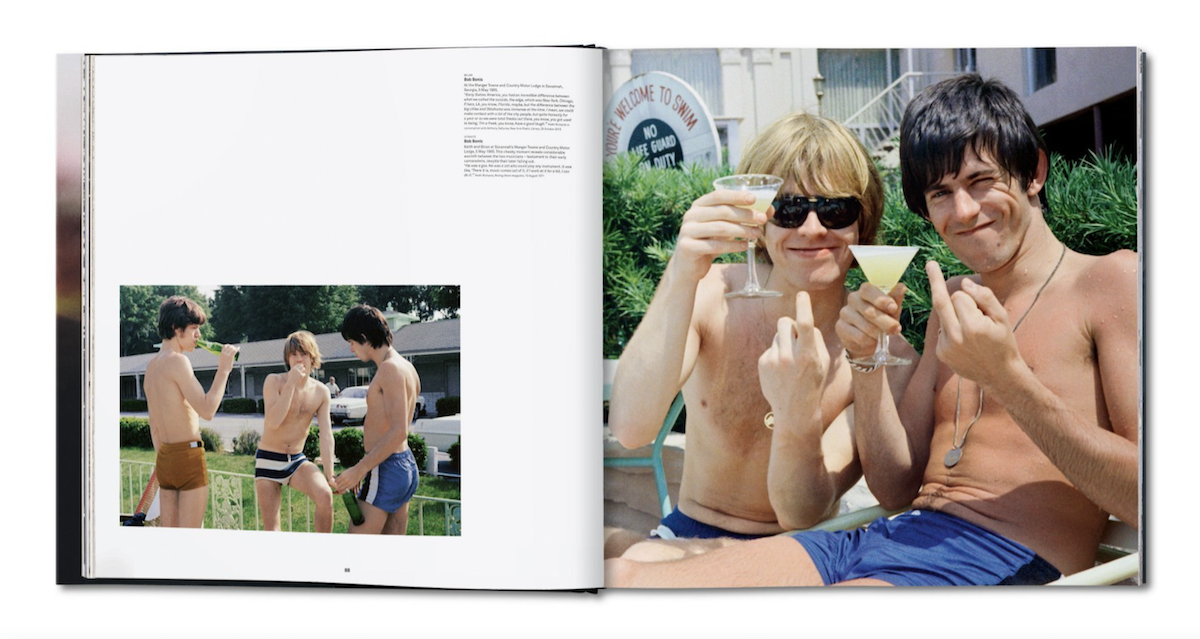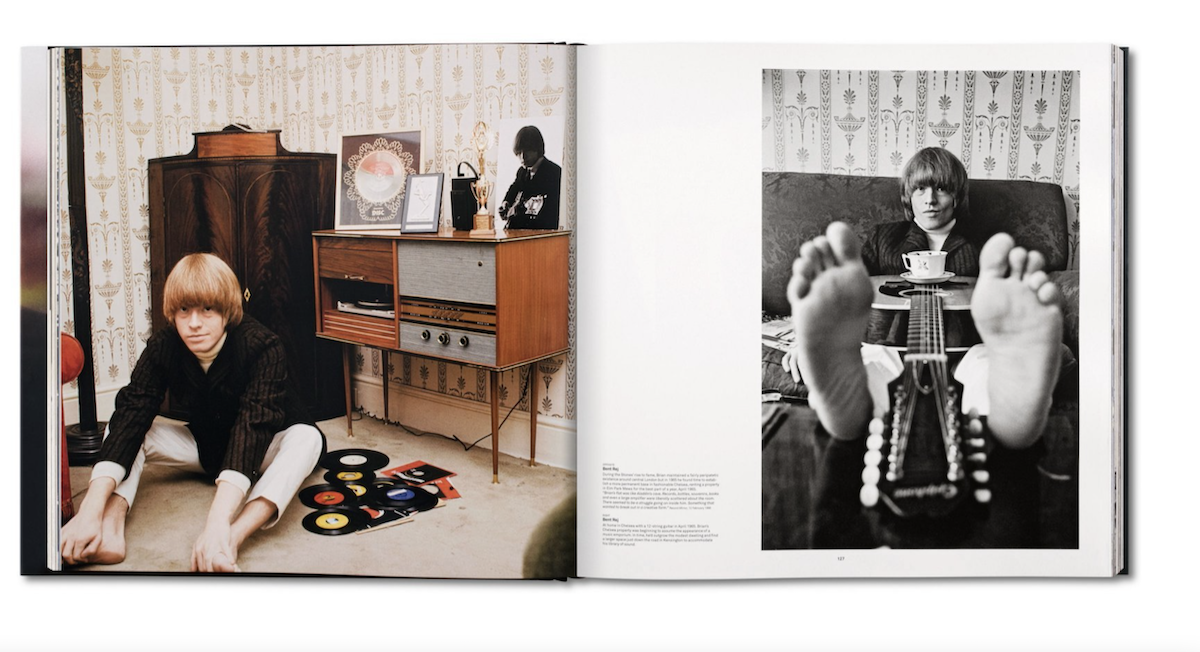 Related Content: 
Watch the Rolling Stones Play "You Can't Always Get What You Want" While Social Distancing in Quarantine
The Rolling Stones Release a Long Lost Track Featuring Led Zeppelin's Jimmy Page
The Rolling Stones Release a Timely Track, "Living in a Ghost Town": Their First New Music in Eight Years
Josh Jones is a writer and musician based in Durham, NC. Follow him at @jdmagness