Haruki Murakami is a novelist, but for some time his name has been no less a global brand than, say, Uniqlo's. Though both the man and the clothing company happen to have come into existence in Japan in 1949, this comparison goes beyond mere nationality. In their homeland, both Uniqlo and Murakami came into their own in the 1980s, the decade when the former opened its first casual-wear shop and the latter published the name-making A Wild Sheep Chase and the cultural phenomenon that was Norwegian Wood. Having assiduously cultivated markets outside Japan, both have become internationally known in the 21st century: just as Uniqlo now has shops all over the world, Murakami's books have been translated into at least 50 languages.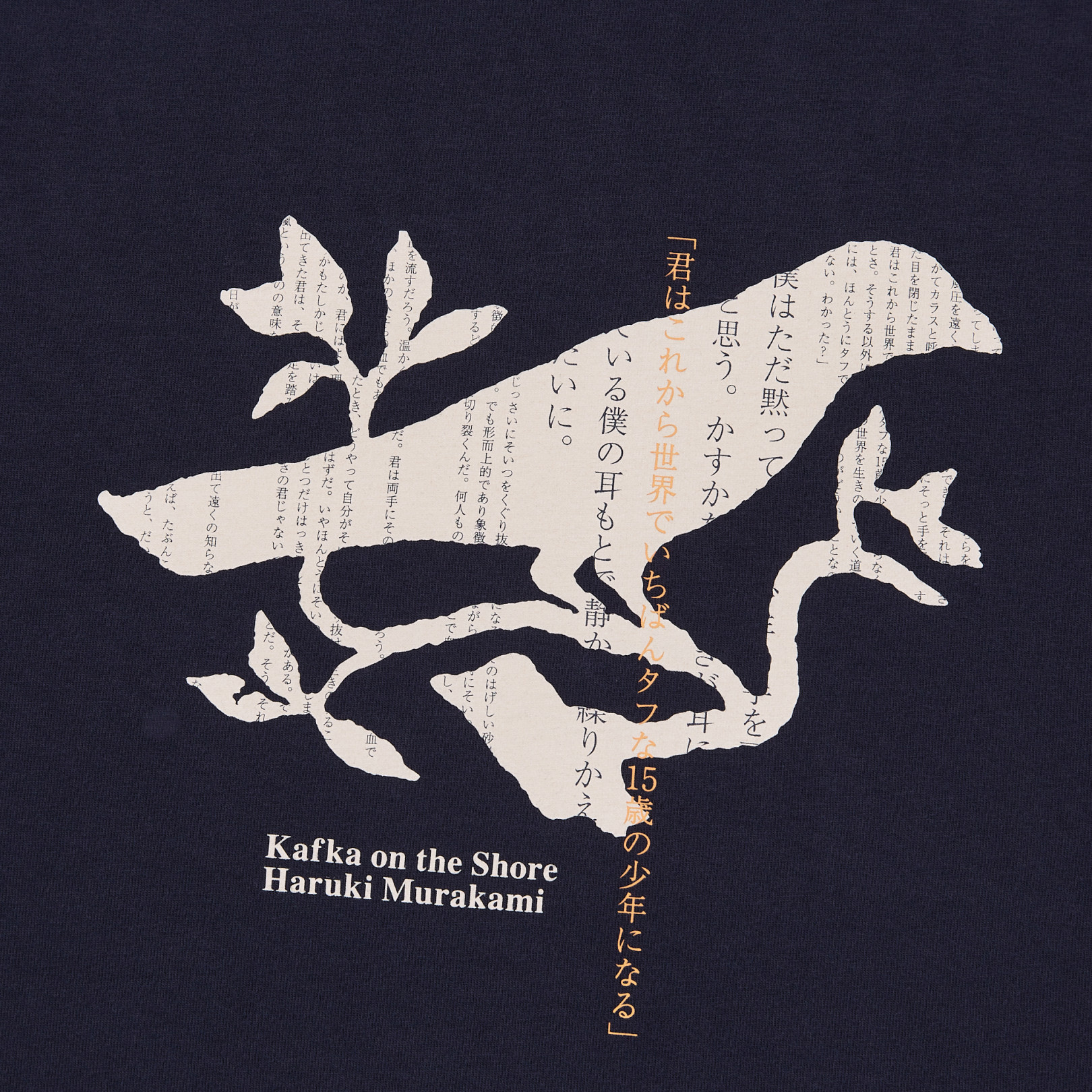 Therefore, perhaps Murakami and Uniqlo's convergence was only a matter of time. "Haruki Murakami and Uniqlo have teamed up for a line of T-shirts inspired by the author's novels like Norwegian Wood and 1Q84, as well as his radio program," writes Spoon & Tamago's Johnny Waldman.
With graphics contributed by sources like illustrator and frequent Murakami collaborator Masaru Fujimoto, "the collection showcases the world of his masterpiece novels, his love for music, and of course cats." The reverse of the Murakami Radio shirt, seen at the top of the post, even features this unambiguous quotation of the man himself: "Books, music, and cats have been my friends from way back."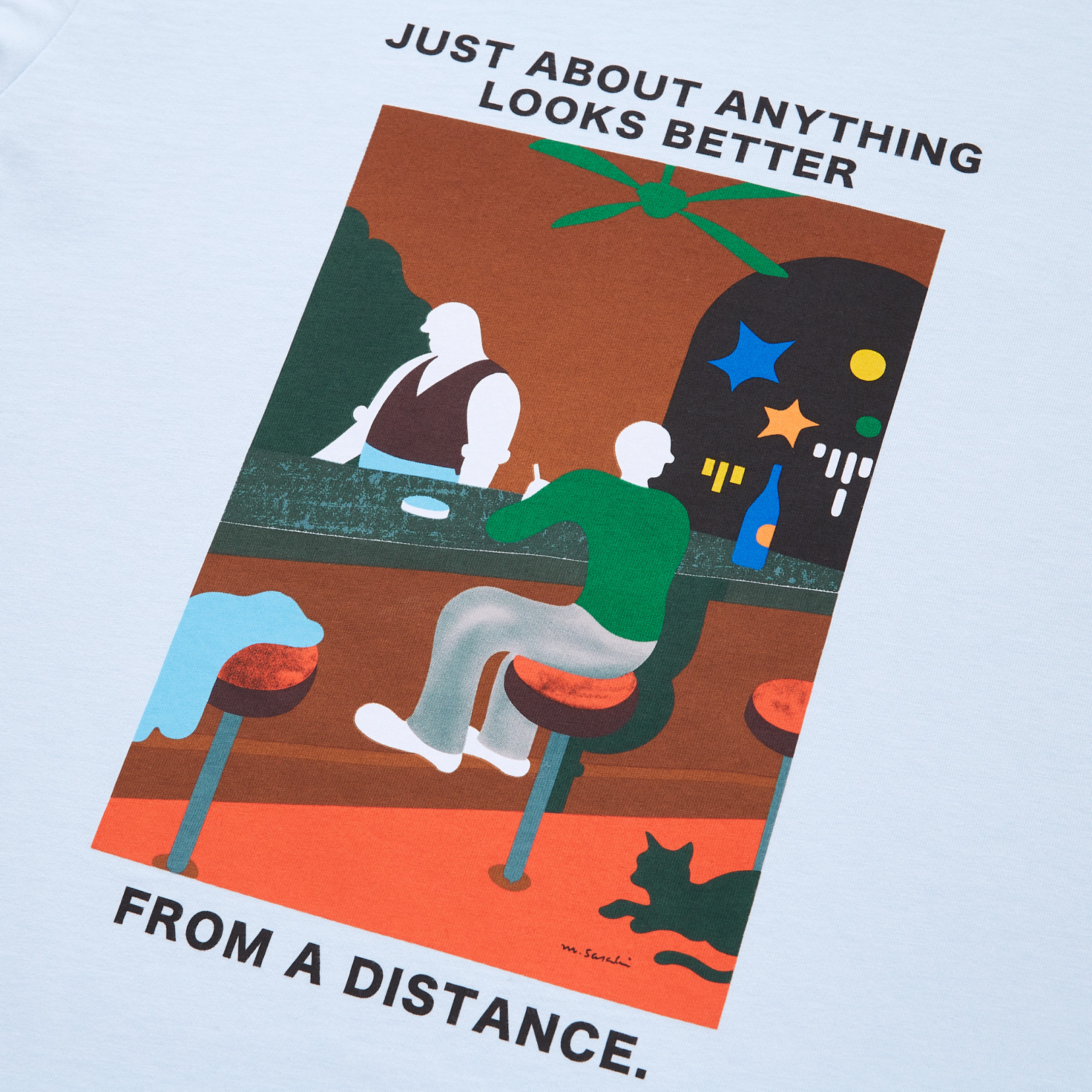 More than a few of Murakami's fans could no doubt say the same. They'll also delight in the nuances of the words and images on the seven other Murakami shirts Uniqlo has created for sale from March 15th. Many have read Norwegian Wood, but relatively few will notice that Uniqlo's shirt based on that book comes in the very same red-and-green color scheme as its two-volume Japanese first edition. Far from drawing only on the popularity of such big hits, the collection also pays tribute to Murakami's lesser-known works: his sophomore effort Pinball, 1973, for instance, which went without a major English translation for 35 years.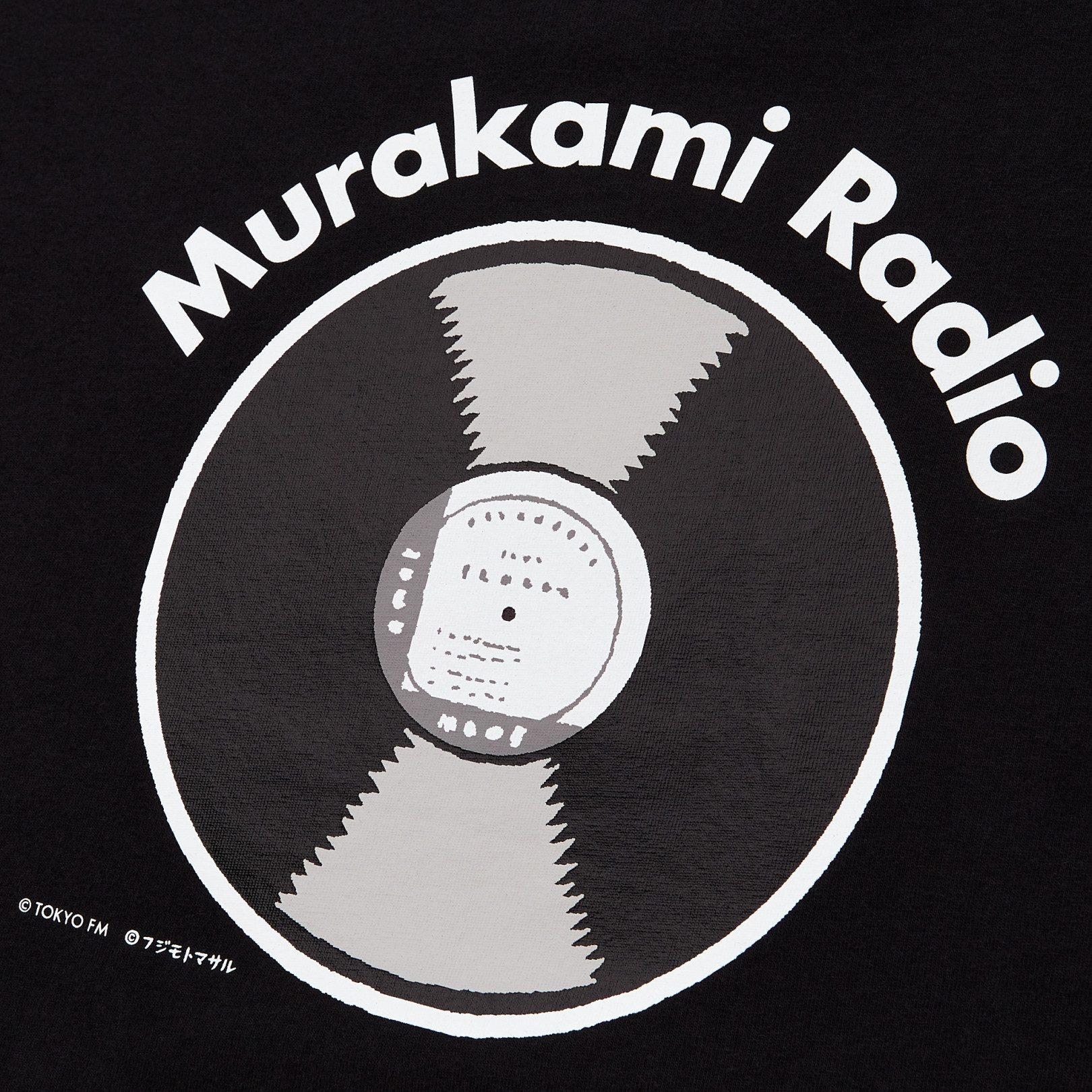 Still unpublished outside Asia are most of Murakami's essays, which he's been writing on music, food, travel, and a variety of other subjects nearly as long as he's been a novelist. But this November, Knopf will publish Murakami T: The T-Shirts I Love, a book documenting his impressive collection including T-shirts "from The Beach Boys concert in Honolulu to the shirt that inspired the beloved short story 'Tony Takitani,'" all "accompanied by short, frank essays that have been translated into English for the first time." Writing essays or fiction, whatever the language in which they appear, Murakami's work remains broadly appealing yet distinctively his own, belonging at once everywhere and nowhere in the world — more than a bit, come to think of it, like Uniqlo's clothing. On March 15, purchase the shirts online here.
via Spoon & Tamago
Related Content:
Haruki Murakami Became a DJ on a Japanese Radio Station for One Night: Hear the Music He Played for Delighted Listeners
Why Should You Read Haruki Murakami? An Animated Video on His "Epic Literary Puzzle" Kafka on the Shore Makes the Case
Dress Like an Intellectual Icon with Japanese Coats Inspired by the Wardrobes of Camus, Sartre, Duchamp, Le Corbusier & Others
Based in Seoul, Colin Marshall writes and broadcasts on cities, language, and culture. His projects include the Substack newsletter Books on Cities, the book The Stateless City: a Walk through 21st-Century Los Angeles and the video series The City in Cinema. Follow him on Twitter at @colinmarshall or on Facebook.