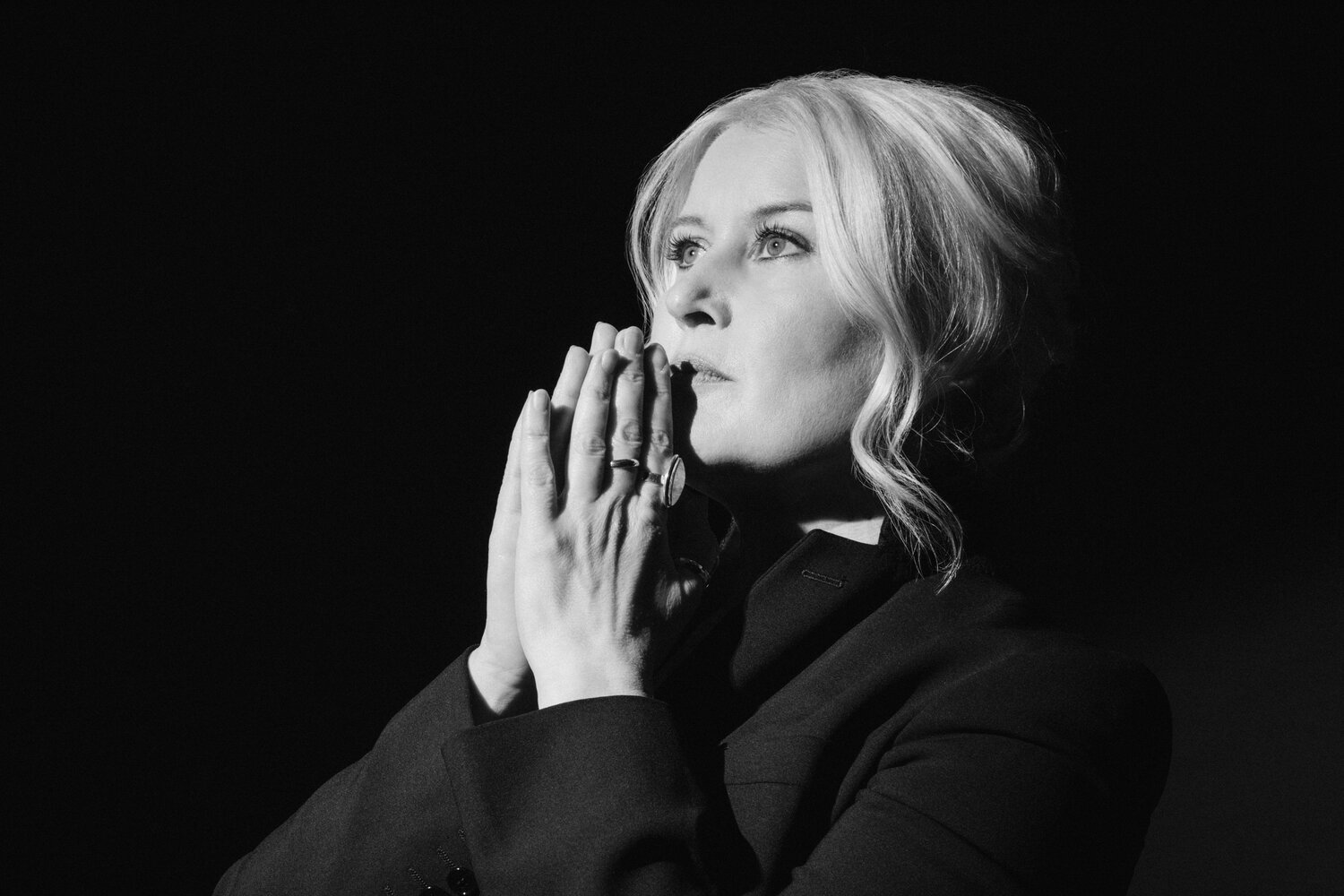 This week's Nakedly Examined Music podcast features the Grammy-winning singer-songwriter Paula Cole. After backing Peter Gabriel in the early 90s on his Secret World tour, she had major hits with "I Don't Want to Wait" (later the theme song of Dawson's Creek) and "Where Have All the Cowboys Gone." She has released ten studio albums since 1994.
On this podcast, you'll hear four full songs with discussions of their details: "Blues in Gray" from Revolution (2019), "Father" from 7 (2015), and "Hush, Hush, Hush" from This Fire (1996), plus "Steal Away/Hidden in Plain Sight" from American Quilt (2021). Intro: "I Don't Want to Wait," also from This Fire. For more, see paulacole.com.
After her hit-making, her style took a rather sharp turn with the 1999 Amen album; here's "I Believe in Love," a disco tune from that. Her Revolution album has some much more directly political songs like its title track. She's done some jazz and folk covers with her recent American Quilt and Ballads album, like this tune. Here she is live in 1998 and a more recent stripped-down appearance. She can still sing "I Don't Want to Wait" with pretty much the same tone, and in fact the version used to introduce the podcast is the artist's re-recording, not the original.
Photo by Ebru Yildiz. Interview editing by Tyler Hislop of Pixelbox Media.
Nakedly Examined Music is a podcast hosted by Mark Linsenmayer, who also hosts The Partially Examined Life Philosophy Podcast, Pretty Much Pop: A Culture Podcast, and Philosophy vs. Improv. He releases music under the name Mark Lint.