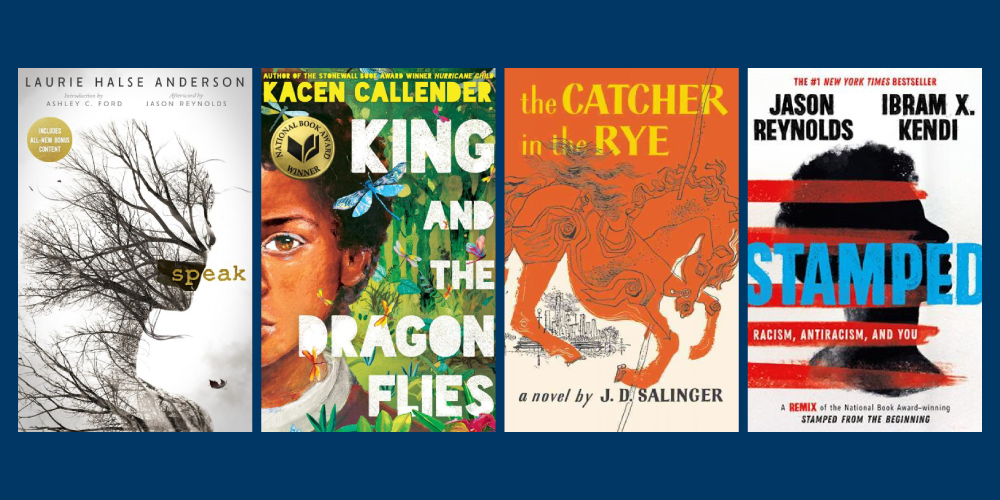 Each year in mid-September, we celebrate Banned Books Week, and each year I see a handful of people arguing that the celebration, or memorial, is self indulgent and out of touch. No one in the U.S. seriously tries to ban books, right? Book banning — as Gayle King said last September on CBS Mornings — is "an issue we tend to associate with the past."
Yet even before the recent moral panics over "critical race theory" and gender and sexuality issues, teachers and librarians would have strongly disagreed that attempts to ban books ever went away. Books are challenged all the time in front of school boards, and have, many times in the recent past, appeared on lists handed around by state and federal legislators.
The latest round of book bannings represents an escalation, rather than a return, of the tactic. Not that lawmakers are likely to have read any of 850 or so books on a recent list of suspects. But too many seem eager to endorse bills that restrict what students can read, teachers can teach, and libraries can lend — legislation solely based on the standard of "comfort." As in… if the facts of American history make some students (or their parents) uncomfortable, then damn the facts of American history…..
Ta-Nahasi Coates — whose Between the World and Me was banned in some communities in 2020 — tells King that this is no coincidence. "For most of American history," he says, "African American authors have not had the purchase on the American conscience that they do right now." The same goes for LGBTQ authors and writers from other marginalized groups, whose books are challenged and banned in schools and libraries with aggressive frequency.
What Coates calls a "purchase on the American conscience" is what we might also call empathy — a quality that good writing inspires in curious readers, and that many people seem to find threatening. Every democracy, however, must learn that it is "ignorance [that] is dangerous," as president of the New York Public Library Tony Marx writes, "breading hate and division." Learning about, and caring about, the experiences of others does the opposite.
To keep banned books freely available to readers who want access to them, the New York Public Library has partnered with publishers in a project called Books for All to reach readers wherever they may be. Marx emphatically states the need for such an effort:
The recent instances of both attempted and successful book banning — primarily on titles that explore race, LGBTQ+ issues, religion, and history — are extremely disturbing and amount to an all-out attack on the very foundation of our democracy…. The Library's role is to make sure no perspective, no idea, no identity is erased.
There are currently four books offered under the project's aegis through the end of May, and they're available to readers across the United States:
Speak | Laurie Halse Anderson (Square Fish / Macmillan Publishers)

King and the Dragonflies | Kacen Callender (Scholastic)

Stamped: Racism, Antiracism, and You | Jason Reynolds and Ibram X. Kendi (Little, Brown Books for Young Readers / Hachette Book Group)

The Catcher in the Rye | J.D. Salinger (Little, Brown and Company / Hachette Book Group)
To access these titles, all of which have faced bans or challenges, you will need to download the NYPL's free reader app, SimplyE, for iOS or Android–all from the Books for All site. Then you can read the book right away "with our without a library card," the library notes. "No waits, no fines."
One hopes the Books for All project will expand to offer more titles from the increasingly greater number of books being pushed out of public view because they make those in power uncomfortable. Or, better yet, one hopes that dozens of similar projects will arise; that the slogan "books for all" can become a reality, regardless of who makes policy. Learn more and sign up for your free SimplyE account at the Books for All site.
Related Content:
The 850 Books a Texas Lawmaker Wants to Ban Because They Could Make Students Feel Uncomfortable
America's First Banned Book: Discover the 1637 Book That Mocked the Puritans
Read 14 Great Banned & Censored Novels Free Online: For Banned Books Week 2014
Josh Jones is a writer and musician based in Durham, NC. Follow him at @jdmagness