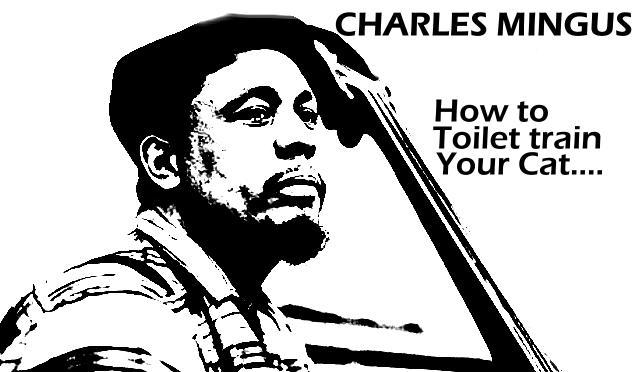 Charles Mingus, the innovative jazz musician, was known for having a bad temper. He once got so irritated with a heckler that he ended up trashing his $20,000 bass. Another time, when a pianist didn't get things right, Mingus reached right inside the piano and ripped the strings out with his bare hands — a true story mentioned in the BBC documentary, 1959: The Year that Changed Jazz.
But Mingus had a softer, nurturing side too. If you head to the official Charles Mingus web site, you will find a copy of the Charles Mingus Cat Toilet Training Program, a loving little guide created for cat owners everywhere. The trick to potty training your cat comes down to edging the litter box closer to the bathroom, eventually placing the box on the potty, and then cutting a hole in the center of the box. Expect to spend about three weeks making the transition. And who knows, Mingus says, your cat may even learn to flush. The full guide appears here.
Follow us on Facebook, Twitter and now Google Plus.