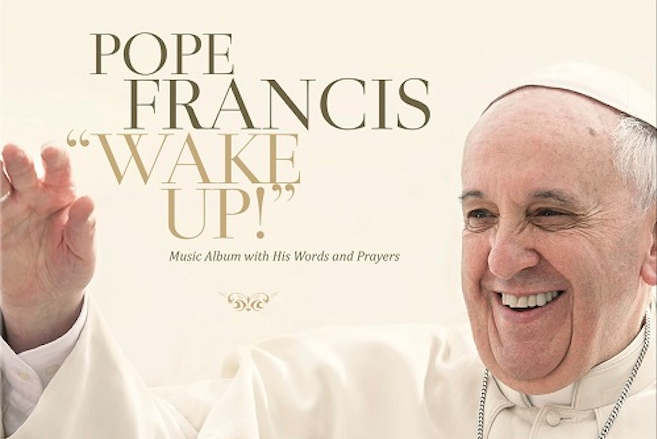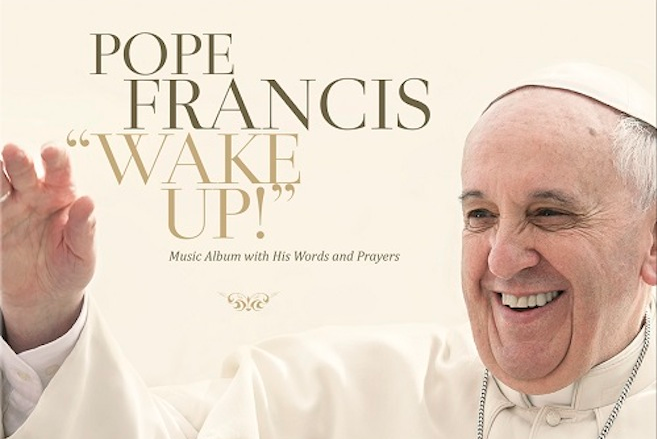 That's right, I said it. In November, the Pope will officially release a rock/pop album called Pope Francis: Wake Up! (which you can already pre-order on iTunes). And below, you can hear the first single, "Wake Up! Go! Go! Forward!" It's one of 11 tracks.
According to Rolling Stone, "The Vatican-approved LP ... features the Pontiff delivering sacred hymns and excerpts of his most moving speeches in multiple languages paired with uplifting musical accompaniment ranging from pop-rock to Gregorian chant." The Pope's songs will focus on themes that Americans are getting familiar with this week: "peace, dignity, environmental concerns and helping those most in need."Pope Francis: Wake Up! will officially go on sale on November 27th. Yup, Black Friday.
via Rolling Stone
Dan Colman is the founder/editor of Open Culture. Follow us on Facebook, Twitter, Google Plus and LinkedIn and  share intelligent media with your friends. Or better yet, sign up for our daily email and get a daily dose of Open Culture in your inbox.