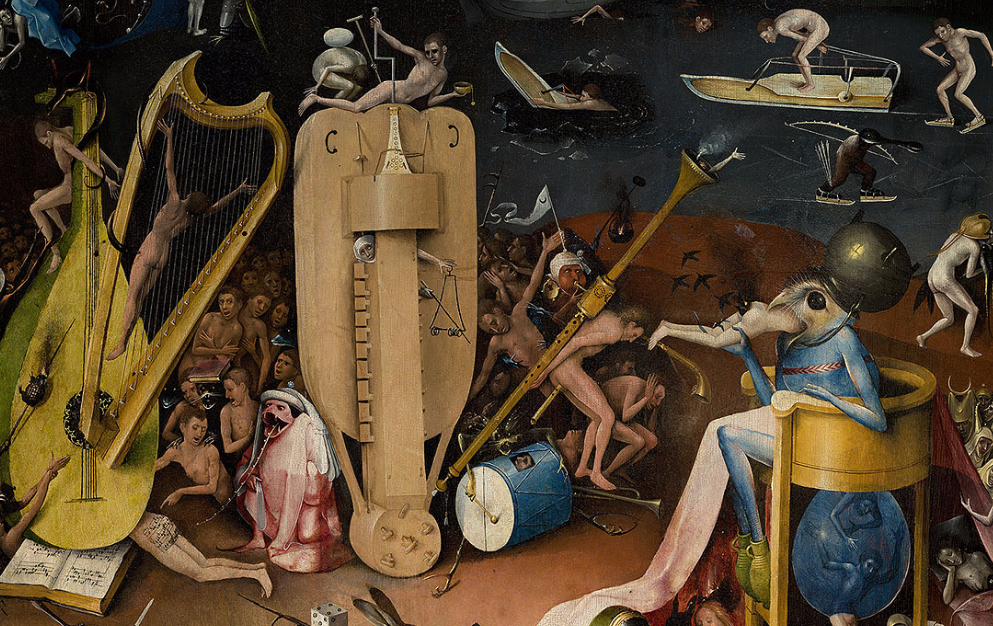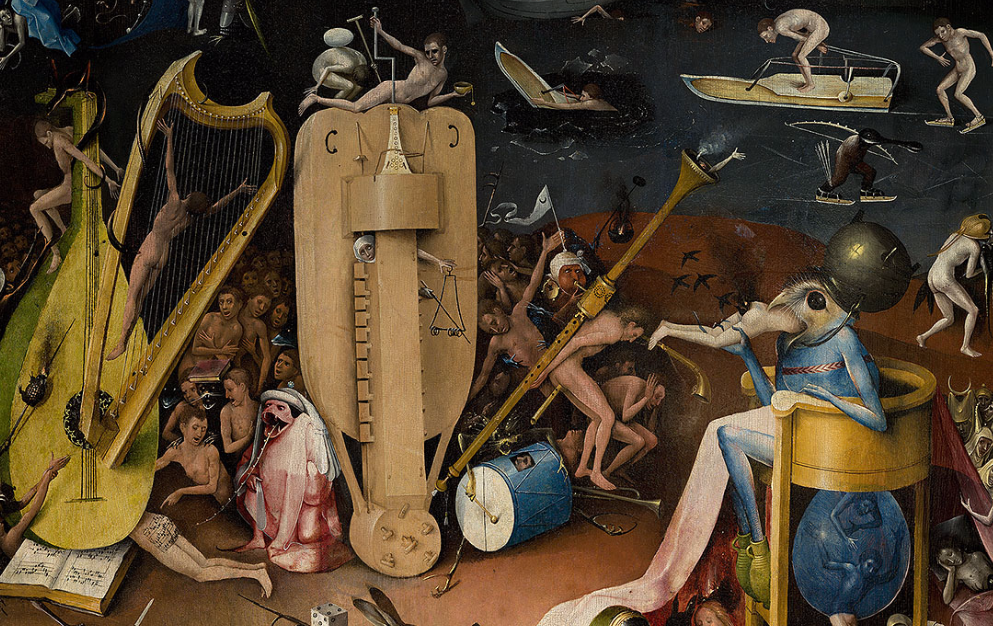 Art historians have argued about the meaning of The Garden of Earthly Delights—Hieronymus Bosch's enormously sized, lavishly detailed, and compellingly grotesque late 14th- or early 15th-century triptych—more or less since the painter's death. What does it really say about the appearance and fall of man on Earth that it seems to depict? How seriously or ironically does it say it? Does it offer us a warning against temptation, or a celebration of temptation? Does it take a religious or anti-religious stance? And what's with all those creepy animals and bizarre pseudo-sex acts? "In spite of all the ingenious, erudite and in part extremely useful research devoted to the task," said scholar Erwin Panofsky, "I cannot help feeling that the real secret of his magnificent nightmares and daydreams has still to be disclosed."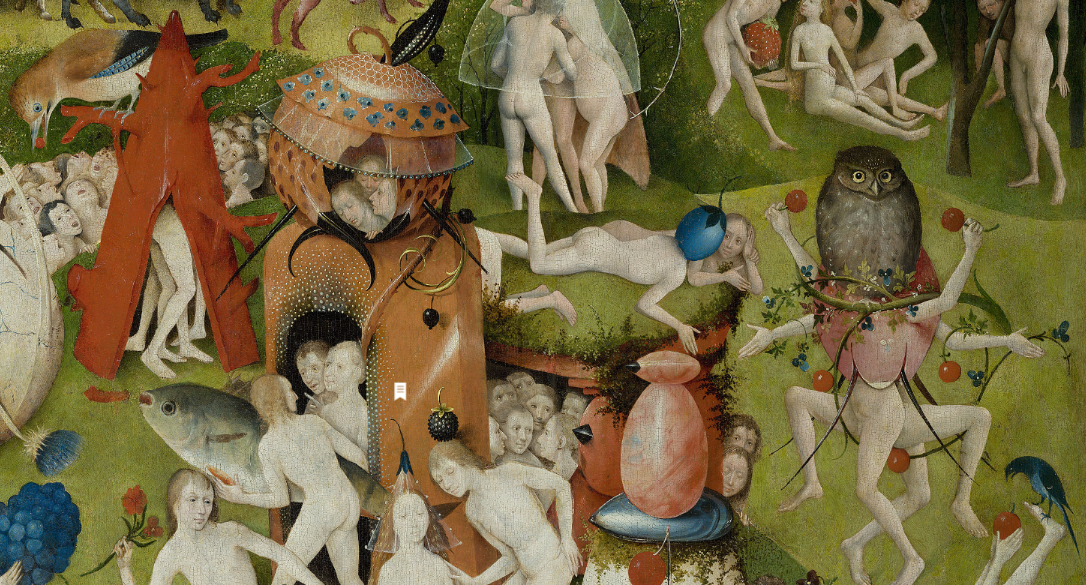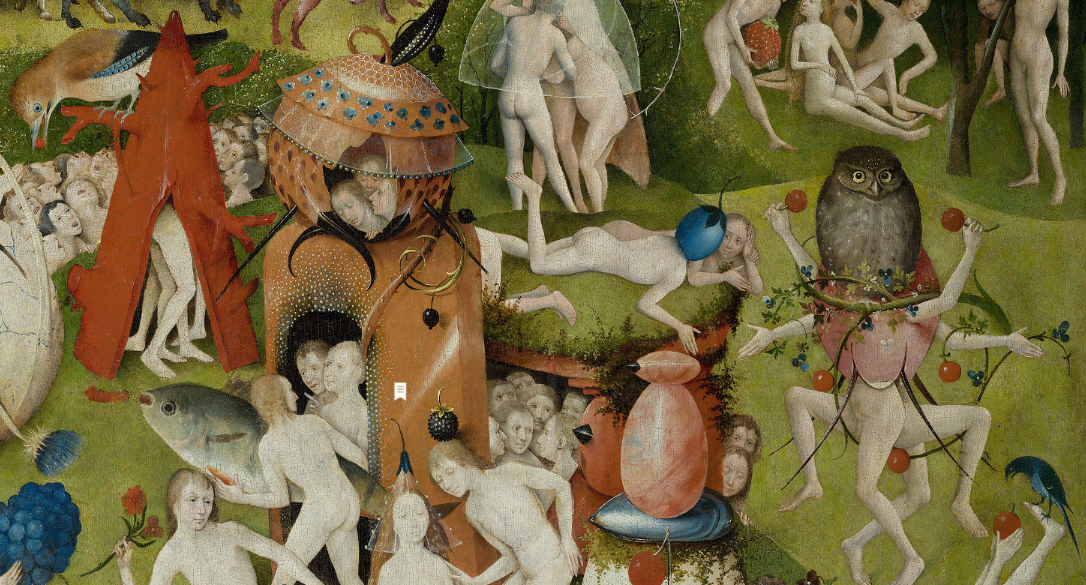 Panofsky said that in the 1950s, by which era he summed up the accumulated efforts to decode Bosch as having "bored a few holes through the door of the locked room; but somehow we do not seem to have discovered the key." Now you can at least try your own hand at knocking on the door with this "interactive documentary" of The Garden of Early Delights, which allows you to explore the painting in depth, reading and hearing what stories we know of the many images nightmarishly and often hilariously presented within, while you zoom far closer than you could while even standing before the real thing at the Prado. (Assuming you could successfully elbow your way past all the tour groups.)  "The visitor of the interactive documentary will get a better understanding of what it was like to live in the Late Middle Ages," says the official description, which also assures us we can "come back after a visit and pick up the book again from the shelf to further explore."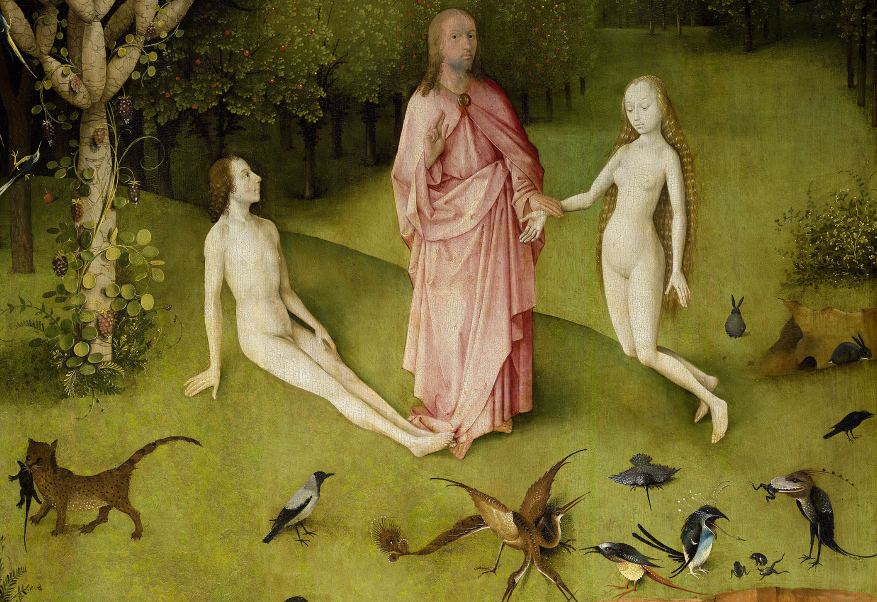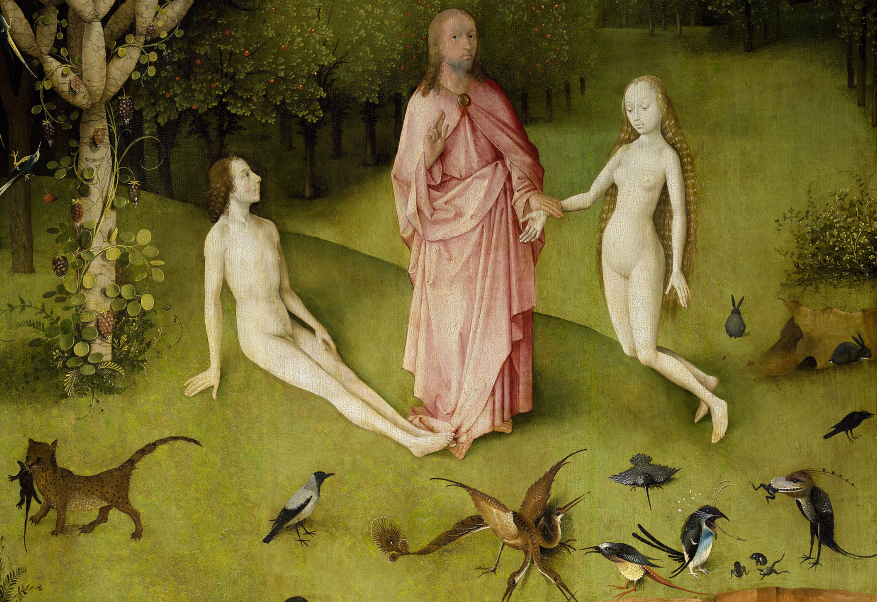 The project comes as part of a larger "transmedia tryptich," which also consists of the traditional documentary film Hieronymus Bosch, Touched by the Devil (whose trailer you can see below) and a "virtual reality documentary" called Hieronymus Bosch, the Eyes of the Owl. I find that last title especially appropriate, since I've long enjoyed Bosch's recurring owls and appreciate the ability this highly zoomable Garden of Earthly Delights offers me to count them one by one. Spend some time roaming Bosch's vision's paradise, bacchanal, and damnation and, whether you take the guided tour through them or not, you'll find much to stare at in sheer fascination — and, as often as not, disbelief.
Related Content:
Dutch Book From 1692 Documents Every Color Under the Sun: A Pre-Pantone Guide to Colors
300+ Etchings by Rembrandt Now Free Online, Thanks to the Morgan Library & Museum
Rijksmuseum Digitizes & Makes Free Online 210,000 Works of Art, Masterpieces Included!
16th-Century Amsterdam Stunningly Visualized with 3D Animation
Master of Light: A Close Look at the Paintings of Johannes Vermeer Narrated by Meryl Streep
Based in Seoul, Colin Marshall writes and broadcasts on cities and culture. He's at work on a book about Los Angeles, A Los Angeles Primer, the video series The City in Cinema, the crowdfunded journalism project Where Is the City of the Future?, and the Los Angeles Review of Books' Korea Blog. Follow him on Twitter at @colinmarshall or on Facebook.