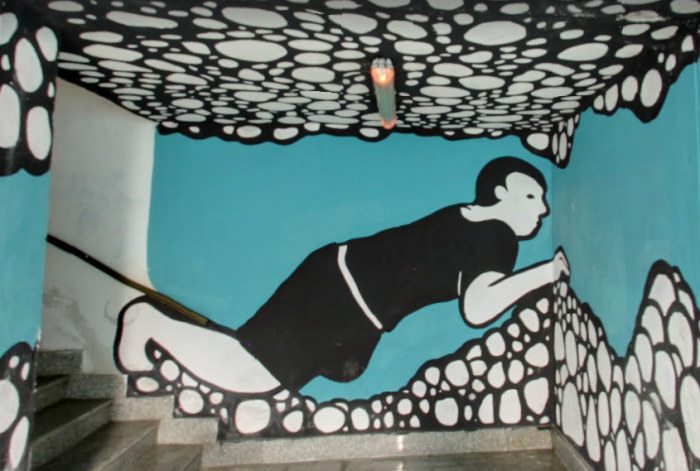 A friend of mine, a fellow American living in Seoul, just recently put up a vlog in which he at once admires a piece of street art he happens upon here and remarks on how much the presence of the stuff bothered him back in the States. It illustrates an important point about the very medium of street art, graffiti, tagging, or whatever you happen to call it: context is everything — or rather, context and skill are everything. The worst examples, as Paul Graham writes, happen "at the intersection of ambition and incompetence: people want to make their mark on the world, but have no other way to do it than literally making a mark on the world."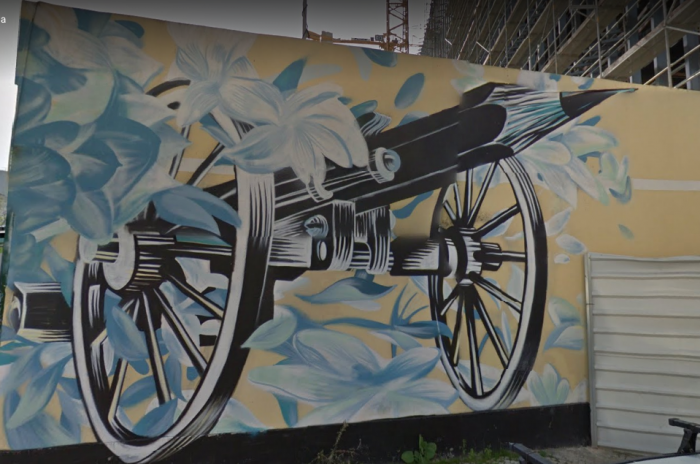 How to find the best examples? Ideally, they'll catch you by surprise in their natural urban environment, but you can't be in every urban environment at once. Hence Google Street Art, the virtual museum we featured last year. Since then Google Street Art introduced another innovation: the ability to behold some of their 10,000 collected pieces in "museum view."
We've all used Google Street View to remotely explore the faraway places that pique our curiosity, and some of us have already tried using it to check out the world's street art, but this provides a kind of Street View especially for street art, a high-resolution 360-degree panoramic perspective that lets you step forward and backward, to the left and to the right, and look at it from whichever angle you want to look at it.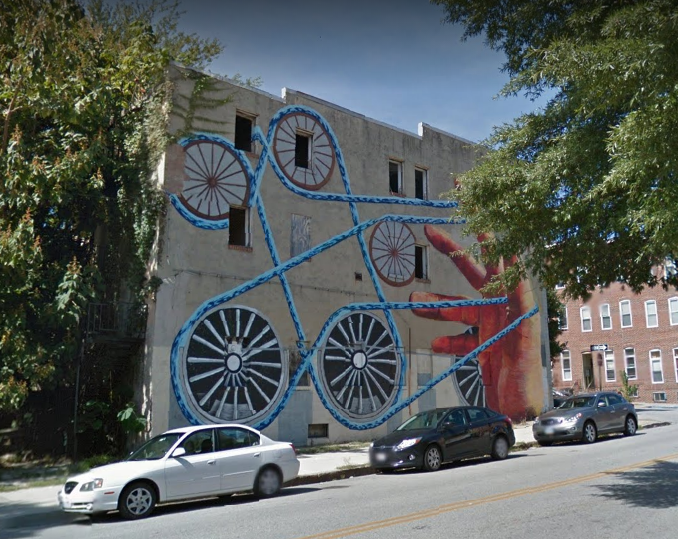 Now you can check out 94 pieces and counting in much greater detail, from Los Angeles to Baltimore, Lisbon to London, Buenos Aires to Melbourne. The selection even includes pieces of street art brought indoors, as found in Paris' Palais de Tokyo and the Gyeonggi Museum of Art right here in Korea. Whether street art has the proper impact outside its original urban context, or in a digital rather than a concrete version of that urban context, will surely remain an interesting debate. "A city can never be a unified work of art or a beautiful object," argues architectural historian Joseph Rykwert in The Seduction of Place, since "all sorts of things buffet and push human intentions about." Perhaps, but that buffeting and pushing creates so much, from the grandest towers to the humblest alley murals, that counts as art in itself.
Related Content:
Google Puts Online 10,000 Works of Street Art from Across the Globe
The Creativity of Female Graffiti & Street Artists Will Be Celebrated in Street Heroines, a New Documentary
Obey the Giant: Short Film Presents the True Story of Shepard Fairey's First Act of Street Art
Big Bang Big Boom: Graffiti Stop-Motion Animation Creatively Depicts the Evolution of Life
Artists Paint Paris, Berlin and London with High-Tech Video Graffiti
Google Gives You a 360° View of the Performing Arts, From the Royal Shakespeare Company to the Paris Opera Ballet
Based in Seoul, Colin Marshall writes and broadcasts on cities and culture. He's at work on a book about Los Angeles, A Los Angeles Primer, the video series The City in Cinema, the crowdfunded journalism project Where Is the City of the Future?, and the Los Angeles Review of Books' Korea Blog. Follow him on Twitter at @colinmarshall or on Facebook.