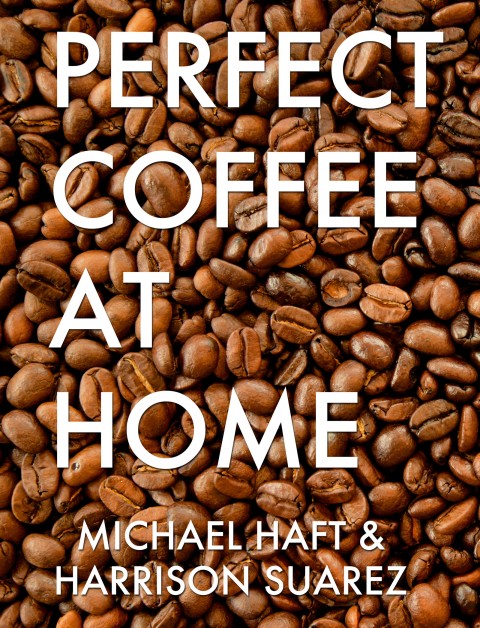 Michael Haft and Harrison Suarez went to college together, served in the Marines in Afghanistan, then, after returning home, stumbled upon the world of specialty coffee and began "an obsessive quest to brew the perfect cup." That quest resulted in the publication of an interactive digital book designed for the iPad. Perfect Coffee at Home ($4.99) uses illustrations, interactive graphics, videos and a soundtrack to make the tutorial "an immersive experience." But you don't need to foot the bill or have an iPad to improve your coffee making skills.
Over at The Atlantic, Haft and Suarez gave some free advice last week, publishing an article where they, among other things, enumerated 10 essential tips for making coffee. They boiled things down to this:
Buy good coffee beans. Preferably whole beans, sustainably farmed, and roasted within the past few weeks.

Grind your coffee just before brewing. They say, "it's the number one thing you can do to improve your coffee at home."
Store your coffee properly. Keep the coffee in an airtight container, away from sunlight. Try to avoid freezing the beans, unless they're going to linger for more than two weeks.
Use a good amount of coffee, and the right proportion of coffee to water. The ideal is what they call "The Golden Ratio," 17.42 units of water to 1 unit of coffee.
Find the right grind size for your coffee beans and aim for a uniform grind.
Control the temperature of your water. Keep it somewhere between 195 and 202 degrees. Boiling water can sour the coffee.
If you get really skilled, you can agitate the coffee during the brewing to control the taste.
Focus on technique. And once you learn the right technique, make sure you're precise and consistent.
Use quality tools. Buy the right bean grinder and coffee maker. Make a good investment in your coffee drinking future.
When experimenting with the brewing process, adjust only one variable at a time so you can accurately track results.
The Atlantic article offers more detail than what we've highlighted above. So we'd encourage you to give "How to Make Perfect Coffee" a read. You can also find short video primers on the Haft & Suarez YouTube Channel. If you have your own great coffee making tips, definitely share them with us in the comments sections below. We want to know!
Related Content:
A Short, Animated Look at What's Inside Your Average Cup of Coffee
"The Vertue of the COFFEE Drink": An Ad for London's First Cafe Printed Circa 1652
Black Coffee: Documentary Covers the History, Politics & Economics of the "Most Widely Taken Legal Drug"
The Physics of Coffee Rings Finally Explained
The History of Coffee and How It Transformed Our World