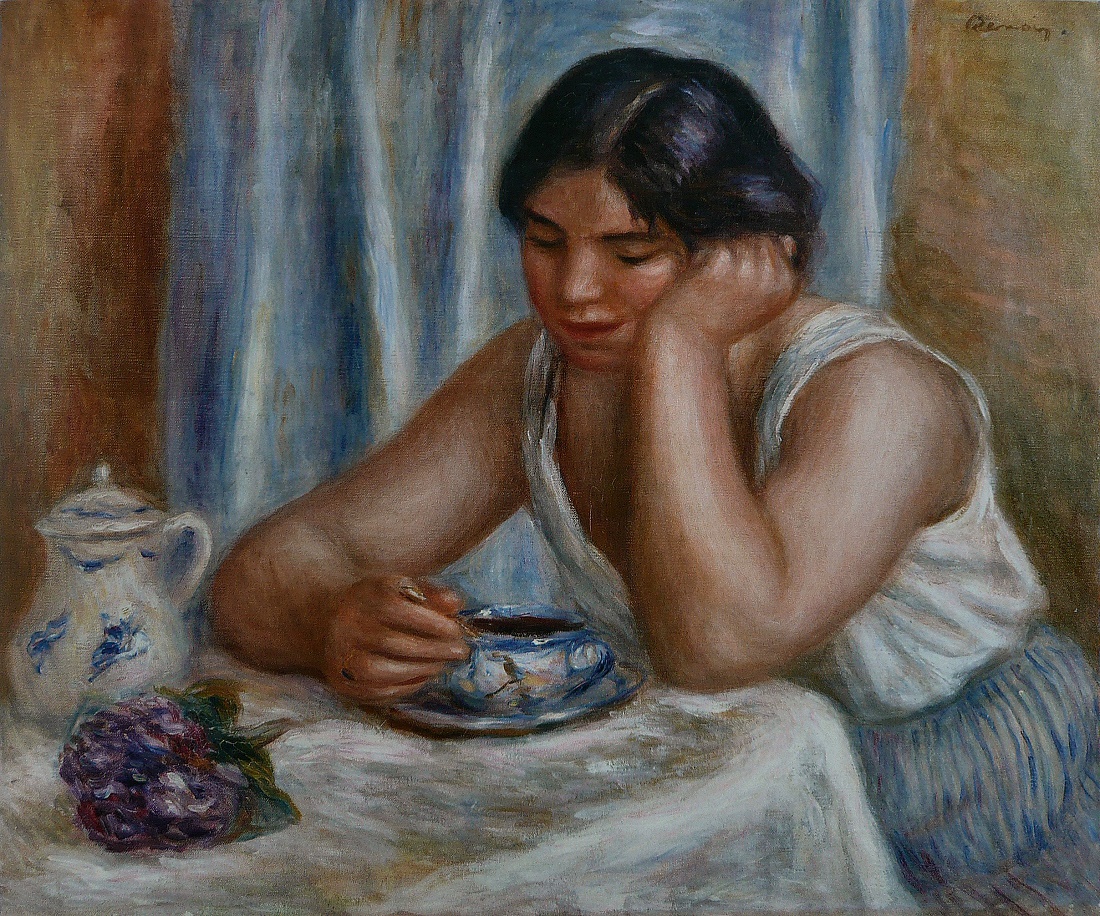 Pierre-August Renoir, La Tasse de chocolat
Last year we told you about the importance of messy desks and walking to creativity. This year, the time has come to realize how much creativity also depends on boredom. In a sense, of course, humankind has utterly vanquished boredom, what with our modern technologies — computers, high-speed internet, smartphones — that make possible sources of rich and frequent stimulation such as, well, this very site. But what if we need a little boredom? What if boredom, that state we 21st-century first-worlders worry about avoiding more than any other, actually helps us create?
Even if we feel no boredom in our free time, surely we still endure the occasional bout of it at work. "Admitting that boredom to coworkers or managers is likely something few of us have ever done," writes the Harvard Business Review's David Burkus. "It turns out, however, that a certain level of boredom might actually enhance the creative quality of our work."
He cites a well-known scientific experiment which found that volunteers did better at a creative task (like finding different uses for a pair of plastic cups) when first subjected to a boring one (like copying numbers out of the phone book) which "heightens the 'daydreaming effect' on creativity — the more passive the boredom, the more likely the daydreaming and the more creative you could be afterward."
Burkus also refers to another paper documenting the performance of different subjects on word-association tests after watching different video clips, one of them deliberately boring. Who came up with the most creative associations? You guessed it: those who watched the boring video first. Boredom, the experimenters suggest, "motivates people to approach new and rewarding activities. In other words, an idle mind will seek a toy. (Anyone who has taken a long car ride with a young child has surely experienced some version of this phenomenon.)"
Writing about those same experiments, Fast Company's Vivian Giang quotes researcher Andreas Elpidorou of the University of Louisville as claiming that "boredom helps to restore the perception that one's activities are meaningful or significant." He describes it as a "regulatory state that keeps one in line with one's projects. In the absence of boredom, one would remain trapped in unfulfilling situations, and miss out on many emotionally, cognitively, and socially rewarding experiences. Boredom is both a warning that we are not doing what we want to be doing and a 'push' that motivates us to switch goals and projects."
"Boredom is a fascinating emotion because it is seen as so negative yet it is such a motivating force," says Dr. Sandi Mann of the University of Central Lancashire, one of the masterminds of the experiments with the phone book and the plastic cups, quoted by Telegraph science editor Sarah Knapton. "Being bored is not the bad thing everyone makes it out to be. It is good to be bored sometimes! I think up so many ideas when I am commuting to and from work – this would be dead time, but thanks to the boredom it induces, I come up with all sorts of projects." (This also manifests in her parenting: "I am quite happy when my kids whine that they are bored," she said: "Finding ways to amuse themselves is an important skill.")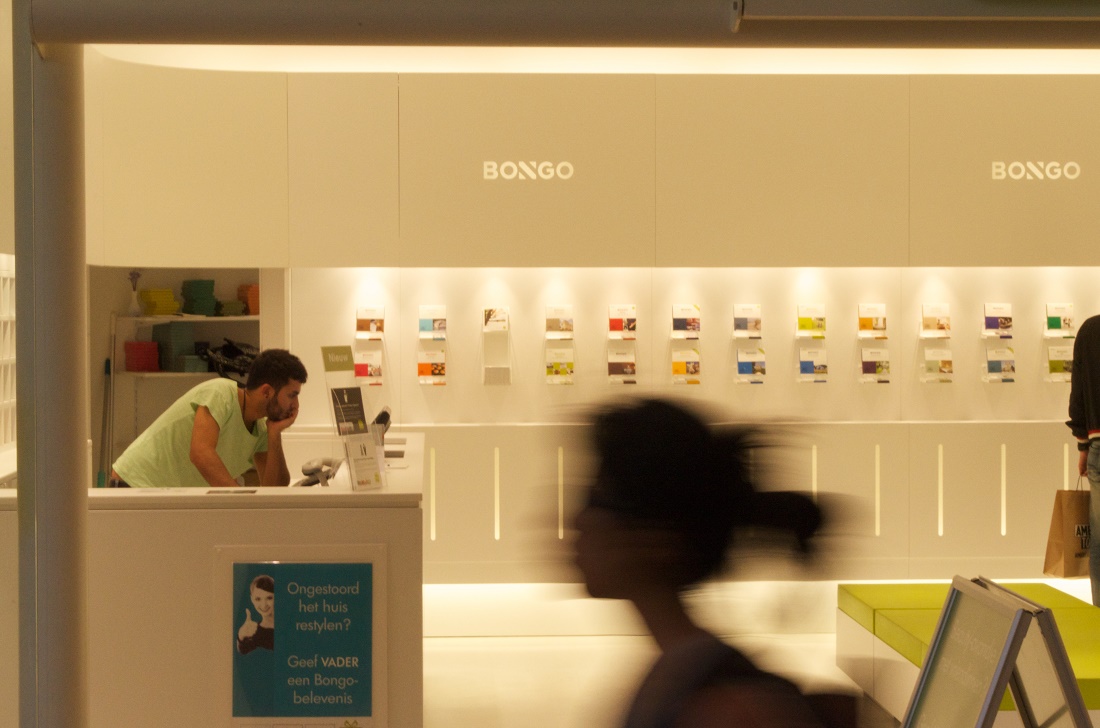 "Nearly the Weekend," by David Feltkamp. Creative Commons image
How to make use of all this? "Taken together," Burkus writes, "these studies suggest that the boredom so commonly felt at work could actually be leveraged to help us get our work done better," perhaps by "spending some focused time on humdrum activities such as answering emails, making copies, or entering data," after which "we may be better able to think up more (and more creative) possibilities to explore." In the words of Dr. Mann herself, "Boredom at work has always been seen as something to be eliminated, but perhaps we should be embracing it in order to enhance our creativity." And so to an even more interesting question: "Do people who are bored at work become more creative in other areas of their work – or do they go home and write novels?"
David Foster Wallace took on the relationship between boredom and creativity in an ambitious way when he started writing The Pale King, his unfinished novel (which he privately called "the Long Thing") set in an Internal Revenue Service branch office in mid-1980s Peoria. The papers related to the project he left behind included a note about the book's larger theme:
It turns out that bliss – a second-by-second joy + gratitude at the gift of being alive, conscious – lies on the other side of crushing, crushing boredom. Pay close attention to the most tedious thing you can find (tax returns, televised golf), and, in waves, a boredom like you've never known will wash over you and just about kill you. Ride these out, and it's like stepping from black and white into color. Like water after days in the desert. Constant bliss in every atom.
This, as well as the more everyday suggestions about working more creatively by doing the boring bits first, would seem to share a basis with the ancient tradition of meditation. If indeed humanity has gone too far in its mission to alleviate the discomfort of boredom, it has produced the even more pernicious condition in which we all feel constantly and unthinkingly desperate for new distractions (which Shop Class as Soulcraft author Matthew B. Crawford memorably called "obesity of the mind") while knowing full well that those distractions keep us from our important work, be it designing a scientific experiment, coming up with a sales strategy, or writing a novel.
Maybe we can undo some of the damage by deliberately, regularly shutting off our personal flow of interesting sensory input for a while, whether through meditation, data entry, phone-book copying, of whichever method feels right to you. (WNYC's Manoush Zomorodi even launched a project last year called "Bored and Brilliant: The Lost Art of Spacing Out," which challenged listeners to minimize their phone-checking and put the time gained to more creative use.)  But we all need some high-quality stimulation sooner or later, so when you feel ready for another dose of it, you know where to find us.
Related Content:
How Walking Fosters Creativity: Stanford Researchers Confirm What Philosophers and Writers Have Always Known
Why You Do Your Best Thinking In The Shower: Creativity & the "Incubation Period"
The Psychology of Messiness & Creativity: Research Shows How a Messy Desk and Creative Work Go Hand in Hand
John Cleese's Philosophy of Creativity: Creating Oases for Childlike Play
Free Online Psychology Courses
Based in Seoul, Colin Marshall writes and broadcasts on cities and culture. He's at work on a book about Los Angeles, A Los Angeles Primer, the video series The City in Cinema, the crowdfunded journalism project Where Is the City of the Future?, and the Los Angeles Review of Books' Korea Blog. Follow him on Twitter at @colinmarshall or on Facebook.