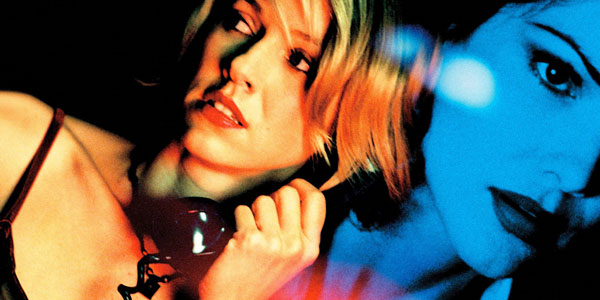 When prompted to think of the cinematic peaks of the 20th century, or of specific decades like the 1930s, the 1970s, or the 1990s, we can usually thread up specific examples in the projector of our mind right away. Grand Illusion and Gone with the Wind! Taxi Driver and The Godfather! Pulp Fiction and Fargo! But in this century it gets trickier. This probably doesn't have to do with a precipitous drop in the quality of cinema itself, nor with a lack of films to consider — indeed, the 2000s and 2010s so far have burdened cinephiles with more critically-acclaimed pictures than they can get around to seeing.
The relative recency of the movies of the 21st century presents something of a challenge, since the zeitgeist hasn't had quite enough time to digest most of them. And what now constitutes the "zeitgeist," anyway? We live in a postmodern time, we often read, and that usually seems to mean that a greater variety of aesthetic sensibilities, historical periods, and world cultures now coexist for us on an essentially level playing field than ever before. The experience of the modern moviegoer reflects this condition, as does the BBC's list of the 21st century's 100 greatest films (so far), the top ten of which follow:
Mulholland Drive (David Lynch, 2001)
In the Mood for Love (Wong Kar-wai, 2000)
There Will Be Blood (Paul Thomas Anderson, 2007)
Spirited Away (Hayao Miyazaki, 2001)
Boyhood (Richard Linklater, 2014)
Eternal Sunshine of the Spotless Mind (Michel Gondry, 2004)
The Tree of Life (Terrence Malick, 2011)
Yi Yi: A One and a Two (Edward Yang, 2000)
A Separation (Asghar Farhadi, 2011)
No Country for Old Men (Joel and Ethan Coen, 2007)
To produce the list, the BBC surveyed 177 critics "from every continent except Antarctica. Some are newspaper or magazine reviewers, others write primarily for websites; academics and cinema curators are well-represented too." They note that they include the year 2000, though not technically part of the century, since "not only did we all celebrate the turn of the millennium on 31 December 1999, but the year 2000 was a landmark in global cinema, and, in particular, saw the emergence of new classics from Asia like nothing we had ever seen before," not just Yi Yi and In the Mood for Love but Ang Lee's Crouching Tiger, Hidden Dragon a bit down the list.
France, though a country closely associated with mid-20th-century cinema, makes an admirable showing here with the likes of Agnès Varda's The Gleaners & I, Michael Haneke's Caché, Claire Denis' White Material, and Jean-Luc Godard's voyage into 3D, Goodbye to Language. Some films shamefully overlooked at their initial release, like Kenneth Lonergan's Margaret and Andrew Dominik's The Assassination of Jesse James by the Coward Robert Ford, appear here as perhaps a prelude to their rightful rediscovery. We can tell which auteurs have defined the cinematic century so far by the presence of more than one of their works: the late Abbas Kiarostami's Ten and Certified Copy both appear, as do three films by Thailand's Apichatpong Weerasethakul and six by those still-ambitious once-wunderkinds of American cinema, the Andersons Wes and Paul Thomas.
Most of these movies exploit, to a deeper extent than the critically acclaimed pictures of decades previous, the creation of dreamlike experiences possible in film. None do it more vividly, perhaps, than the occupier of the top spot, David Lynch's Mulholland Drive. The selection will surprise some readers, and others not at all. What makes that particular movie so good? Conveniently, the BBC provides on the sidebar a link to an article by Luke Buckmaster explaining just that.
Buckmaster compares Mulholland Drive to Citizen Kane, "writer/director Orson Welles' esteemed 1941 feature film debut – BBC Culture's critics poll of the 100 greatest American films last year put Kane at number one. If Kane can be viewed as an essay on the nuts and bolts of film-making – a masterclass in technical processes, from montage to deep focus, dissolves and the manipulation of mise en scène – Mulholland Drive's appeal is more thematic and conceptual. It is less a demonstration of how great cinema is achieved than what great cinema can achieve, its capacity for ideas seemingly endless." May the remaining 84 years of the 21st century find that capacity more endless still.
See the BBC's complete list here.
Related Content:
1,150 Free Movies Online: Great Classics, Indies, Noir, Westerns, etc.
The 10 Greatest Films of All Time According to 846 Film Critics
The 10 Greatest Films of All Time According to 358 Filmmakers
120 Artists Pick Their Top 10 Films in the Criterion Collection
Based in Seoul, Colin Marshall writes and broadcasts on cities and culture. He's at work on a book about Los Angeles, A Los Angeles Primer, the video series The City in Cinema, the crowdfunded journalism project Where Is the City of the Future?, and the Los Angeles Review of Books' Korea Blog. Follow him on Twitter at @colinmarshall or on Facebook.