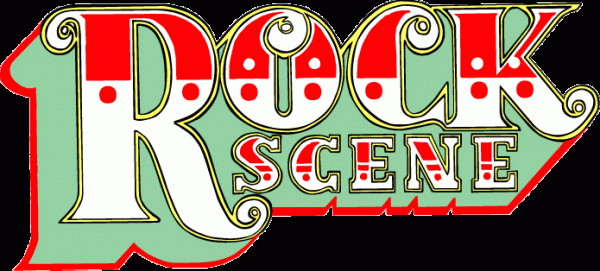 The website RockScenester, assembled by Ryan Richardson, has created a complete online archive of Rock Scene magazine, which ran from 1973 through 1982.
In the book There Goes Gravity: A Life in Rock and Roll, Rock Scene's co-founder Lisa Robinson writes, the magazine "was printed on cheap paper and the ink came off on your hands." "It was an irreverent, cult music magazine that documented and glamorized the rise of glamrock and punk rock." "Part fanzine, part tabloid, Rock Scene was where you could see what happened before or after the show, particularly at parties and backstage." "Years after Rock Scene was out out print," Robinson continues, "musicians–Michael Stipe, Duran Duran's Nick Rhodes, Pearl Jam's Jeff Ament, Thurston Moore, Chrissie Hynde and many others–would tell me that they grew up trying to find it in their small towns." They wouldn't have that problem today.
Every single issue of Rock Scene, from 1973 through 1982, has been scanned cover to cover. (Richardson personally dropped $1500 on the project.) You can flip through editions featuring David Bowie (1973), The New York Dolls (1974), Lou Reed (1974), The Rolling Stones (1974), Peter Gabriel (1975), Patti Smith (1976) Robert Plant (1977), The Ramones (1977), Iggy Pop (1977) and Debbie Harry (1982). Or just explore the full archive here. There's 54 in total.
More zines can be found in the Relateds below.
If you would like to sign up for Open Culture's free email newsletter, please find it here.
If you would like to support the mission of Open Culture, consider making a donation to our site. It's hard to rely 100% on ads, and your contributions will help us continue providing the best free cultural and educational materials to learners everywhere. You can contribute through PayPal, Patreon, Venmo (@openculture) and Crypto. Thanks!
Related Content:
Download 50+ Issues of Legendary West Coast Punk Music Zines from the 1970-80s: Damage, Slash & No Mag
Download 834 Radical Zines From a Revolutionary Online Archive: Globalization, Punk Music, the Industrial Prison Complex & More
A Complete Digitization of the 1960s Magazine Avant Garde: From John Lennon's Erotic Lithographs to Marilyn Monroe's Last Photos