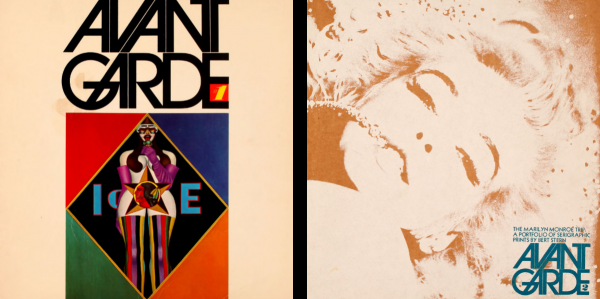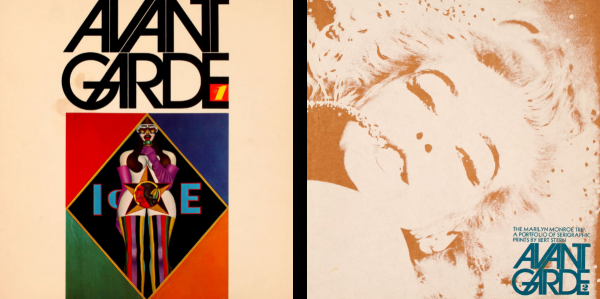 Briefly noted: Avant Garde magazine had a relatively short run. It produced only 16 issues between January 1968 and July 1971. But it left its mark, influencing tastemakers within the arts world, and it's now been properly digitized for posterity.
A collaboration between Ralph Ginzburg (editor) and Herb Lubalin (art director), Avant Garde is partly remembered for its radical politics and embrace of erotic content. (Issue #5 launched a "No More War" poster competition; Issue #11 featured John Lennon and Yoko Ono's erotic lithographs; Issue #2 presented phantasmagoric versions of Bert Stern's semi-nude photos of Marilyn Monroe.)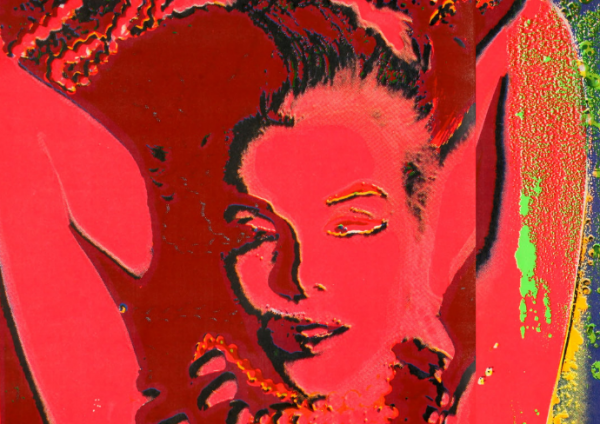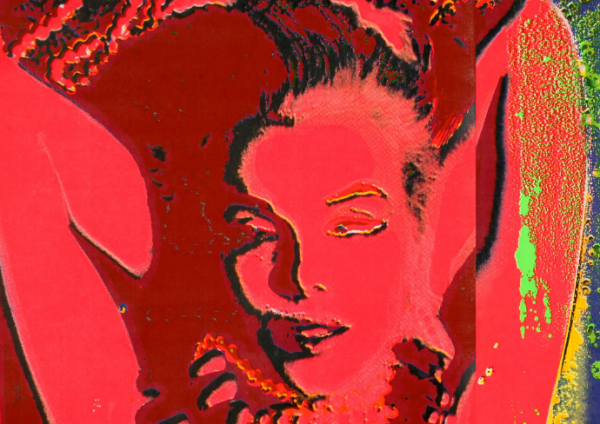 But probably the greatest legacy of the magazine is the logo Lubalin designed, which gave birth to the Avant Garde typeface that still lives today. (Get more on that here.)
All 16 issues were scanned by the Internet Archive, and put online by Mindy Seu. You can read Avant Garde in all of its digital glory here.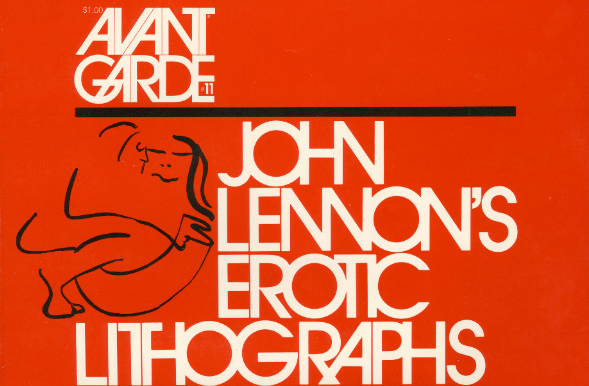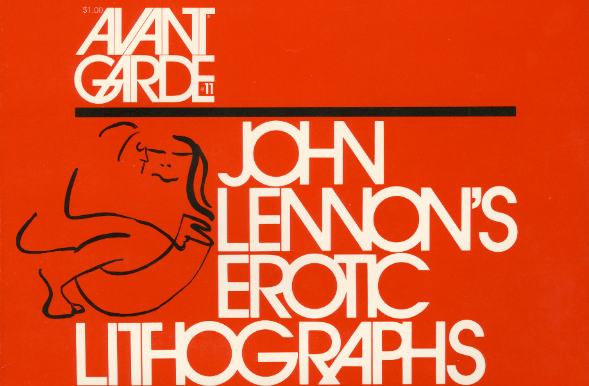 Follow Open Culture on Facebook and Twitter and share intelligent media with your friends. Or better yet, sign up for our daily email and get a daily dose of Open Culture in your inbox. 
If you'd like to support Open Culture and our mission, please consider making a donation to our site. It's hard to rely 100% on ads, and your contributions will help us provide the best free cultural and educational materials.
Related Content:
Download 336 Issues of the Avant-Garde Magazine The Storm (1910-1932), Featuring the Work of Kandinsky, Klee, Moholy-Nagy & More
Extensive Archive of Avant-Garde & Modernist Magazines (1890-1939) Now Available Online
2,200 Radical Political Posters Digitized: A New Archive