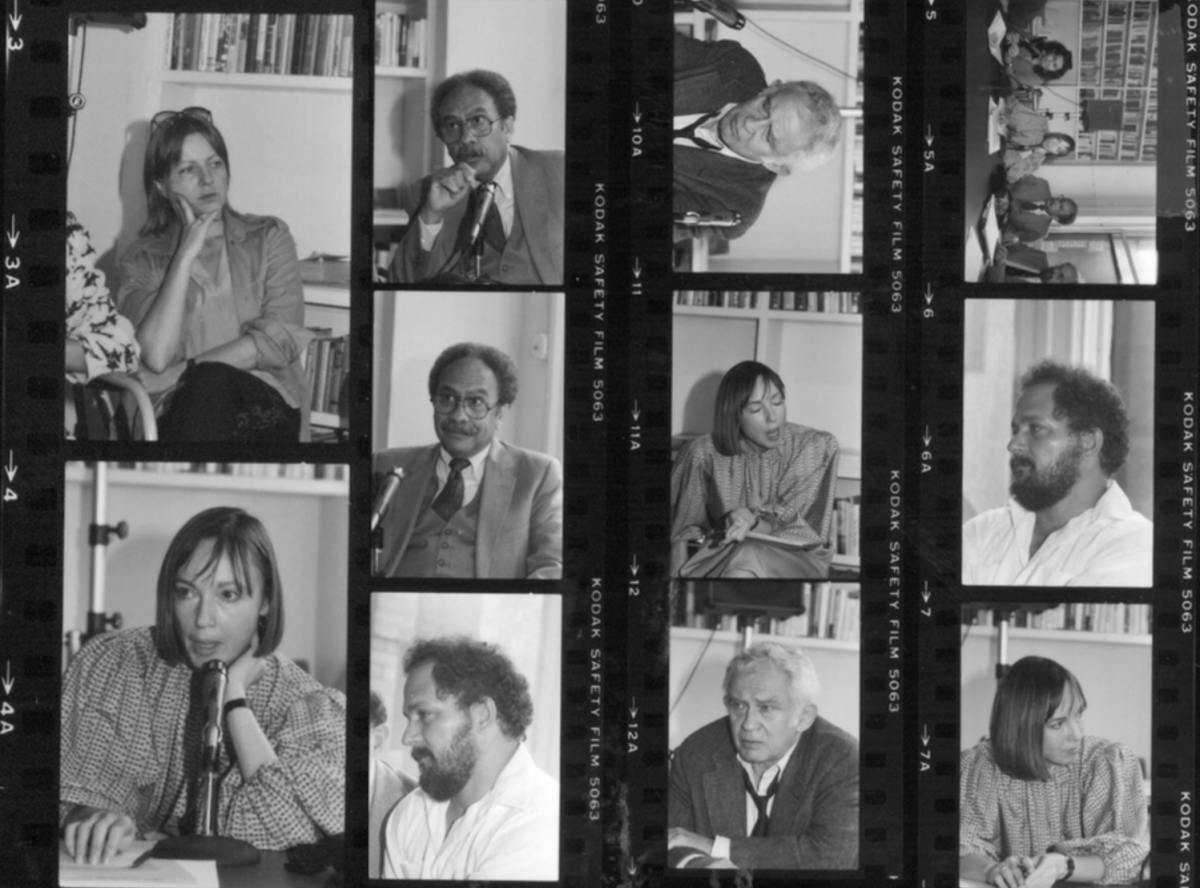 The recently launched PEN America Digital Archive is an Aladdin's cave of literary treasures. An incredible amount of cultural programming has grown up around the organization's commitment to championing writers' civil liberties–over 1,500 hours worth of audio and visual files.
Delve into this free, searchable archive for previously inaccessible lectures, readings, and discussions featuring the leading writers, intellectuals, and artists of the last 50 years. Many of these New York City-based events were planned in response to the oppression and hardship suffered by fellow writers around the world.
Feeling overwhelmed by this all-you-can-eat buffet for the mind? The archivists have your back with featured collections–an assortment of raucous, political conversations from the 1986 PEN World Congress and a thirty year retrospective of Toni Morrison.
We are lucky that Nobel Prize-winner Morrison, a vigorous cultural observer and critic, still walks among us. Also, that the archive affords us a chance to spend quality time with so many great literary eminences who no longer do:
John Steinbeck reads excerpts of The Grapes of Wrath and his short stories, "The Snake," "Johnny Bear,"  and "We're Holding Our Own."
Jerzy Kosinski discusses teaching, and the autobiographical elements of his controversial 1965 novel, The Painted Bird.
Madeleine L'Engle considers myth, science, faith, and the connection between art and fear.
Saul Bellow tackles how intellectuals influence and use technology, a particularly interesting topic in light of the dystopian fiction's current popularity.
Nadine Gordimer relives the publication, banning and swift unbanning of her political historical novel, Burger's Daughter.
Susan Sontag uses a PEN International Congress press conference to draw attention to ways in which the host country, Korea, was falling short in regard to freedom of expression.
Gwendolyn Brooks reveals the backstory on her poems, including "The Lovers of the Poor," and "We Real Cool."
Begin your adventures in the PEN America Digital Archive here.
Related Content:
Free Speech Bites: Nigel Warburton, Host of Philosophy Bites, Creates a Spin Off Podcast Dedicated to Freedom of Expression
Great Writers on Free Speech and the Environment
Penn Sound: Fantastic Audio Archive of Modern & Contemporary Poets
Ayun Halliday is an author, illustrator, theater maker and Chief Primatologist of the East Village Inky zine.  Follow her @AyunHalliday.