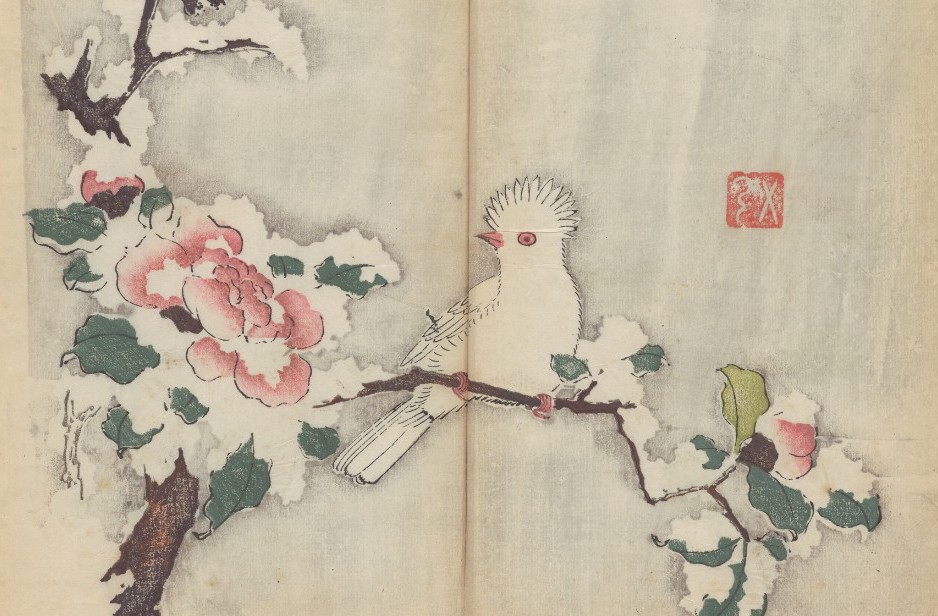 We think of Johannes Gutenberg's print­ing press (cir­ca 1440) to have begun the era of the print­ed book, since his inven­tion allowed for mass pro­duc­tion of books on a scale unheard of before. But we must date the inven­tion of print­ing itself much earlier—nearly 600 years earlier—to the Chi­nese method of xylog­ra­phy, a form of wood­block print­ing. Also used in Japan and Korea, this ele­gant method allowed for the repro­duc­tion of hun­dreds of books from the 9th cen­tu­ry to the time of Guten­berg, most of them Bud­dhist texts cre­at­ed by monks. In the 11th cen­tu­ry, writes Eliz­a­beth Paler­mo at Live Sci­ence, a Chi­nese peas­ant named Bi Sheng (Pi Sheng) devel­oped the world's first mov­able type." The tech­nol­o­gy may have also arisen inde­pen­dent­ly in the 14th cen­tu­ry Yuan Dynasty and in Korea around the same time.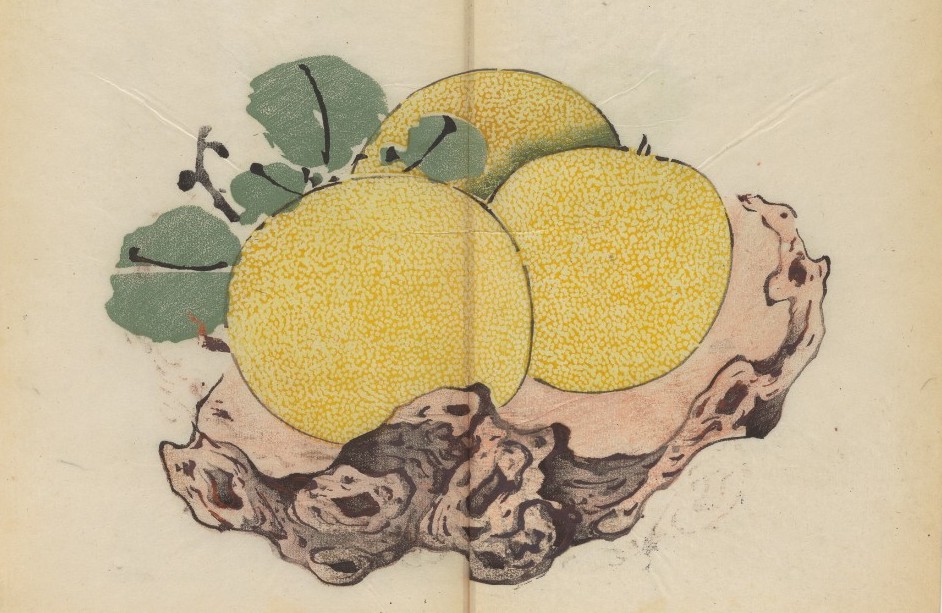 Despite these inno­va­tions, xylog­ra­phy remained the pri­ma­ry method of print­ing in Asia. The "daunt­ing task" of cast­ing the thou­sands of char­ac­ters in Chi­nese, Japan­ese, and Kore­an "may have made wood­blocks seem like a more effi­cient option for print­ing these lan­guages." This still-labor-inten­sive process pro­duced books and illus­tra­tions for sev­er­al cen­turies, a good many of them incred­i­ble works of art in their own right.
In 1633, a Chi­nese print­er named Hu Zhengyan invent­ed a tech­nique known as douban, a form of poly­chrome xylog­ra­phy that led to the cre­ation of the world's old­est mul­ti­col­or print­ed book, Shi zhu zhai shu hua pu (Man­u­al of Cal­lig­ra­phy and Paint­ing), con­tain­ing, per­haps, writes Cam­bridge Uni­ver­si­ty Library, "the most beau­ti­ful set of prints ever made." And now thanks to Cam­bridge, the man­u­al has been care­ful­ly dig­i­tized and made avail­able online.
Pub­lished by Hu Zhengyan's Ten Bam­boo Stu­dio in Nan­jiang, this man­u­al for teach­ers con­tains 138 pages of mul­ti­col­or prints by fifty dif­fer­ent artists and cal­lig­ra­phers and 250 pages of accom­pa­ny­ing text. "The method" that pro­duced the stun­ning arti­fact "involves the use of mul­ti­ple print­ing blocks which suc­ces­sive­ly apply dif­fer­ent coloured inks to the paper to repro­duce the effect of water­colour paint­ing." Kept untouched in Cambridge's "most secure vaults," the book was unsealed for the first time just a cou­ple years ago. "What sur­prised us," remarked Charles Aylmer, head of the Library's Chi­nese Depart­ment, "was the amaz­ing fresh­ness of the images, as if they had nev­er been looked at for over 300 years."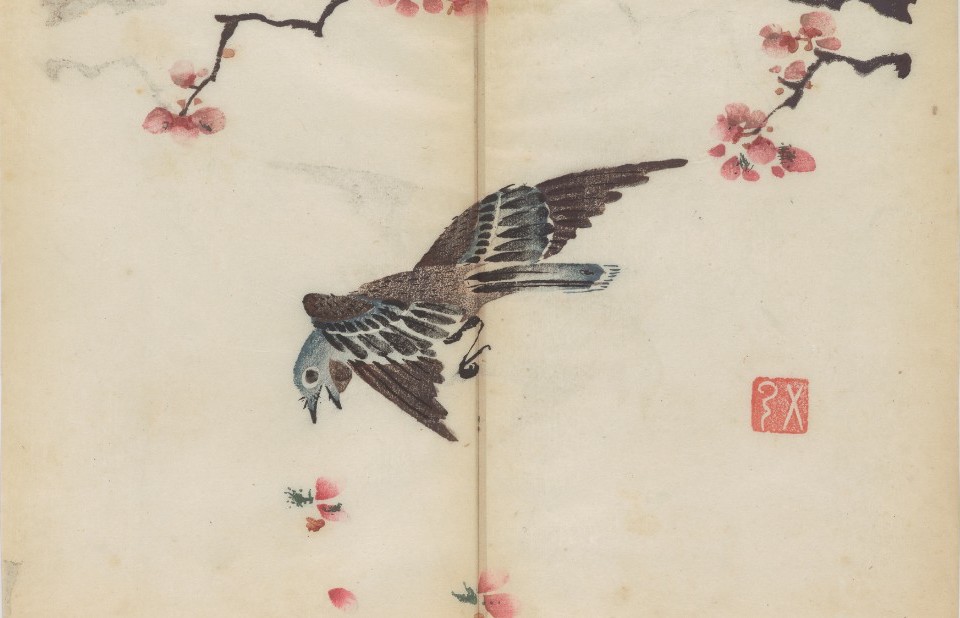 The 17th cen­tu­ry copy is "unique in being com­plete, in per­fect con­di­tion and in its orig­i­nal bind­ing." (Anoth­er, incom­plete, copy was acquired in 2014 by the Hunt­ing­ton Library in San Mari­no, CA.) The book con­tains many "detailed instruc­tions on brush tech­niques," writes CNN, "but its phe­nom­e­nal beau­ty has meant from the out­set that it has held a greater posi­tion" than oth­er such man­u­als. Like anoth­er gor­geous mul­ti­col­or paint­ing text­book, the Man­u­al of the Mus­tard Seed Gar­den, made in 1679, this text had a sig­nif­i­cant impact on the arts in both Chi­na and Japan, "where it inspired a whole new branch of print­ing."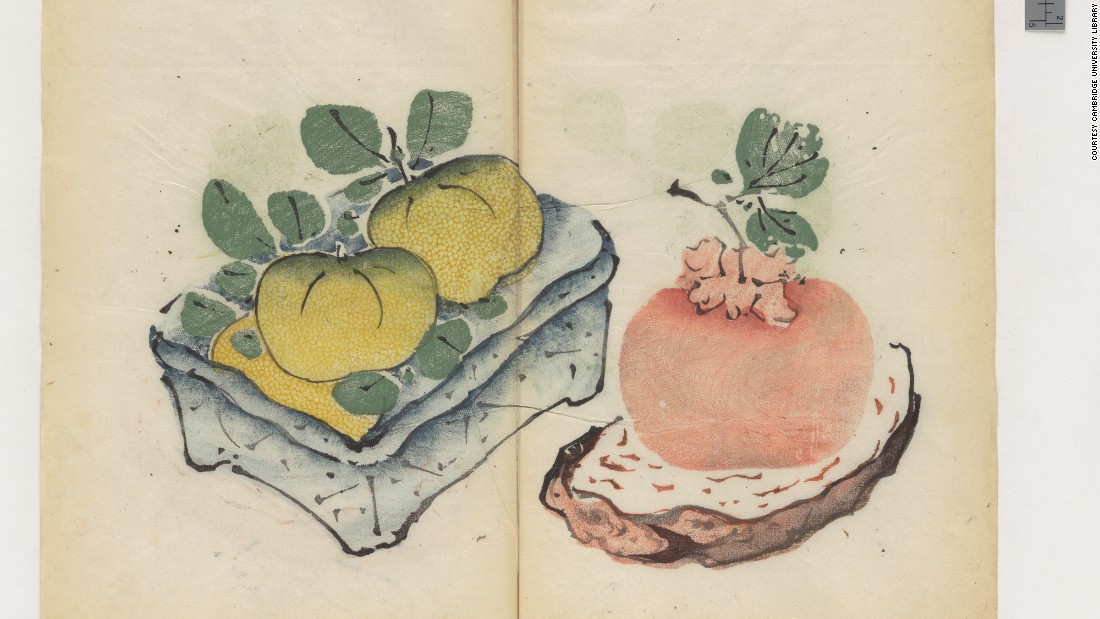 Con­sid­ered "one of the most his­tor­i­cal­ly and artis­ti­cal­ly impor­tant illus­trat­ed books of 17th cen­tu­ry Chi­nese wood­block art," notes Liesl Brad­ner at the L.A. Times, Hu Zhengyan's text reflects a time when lit­er­a­cy lev­els were ris­ing. Along with them came "increas­ing con­sumer demand for the print­ed word and images, which ush­ered in a gold­en era of Chi­nese pic­to­r­i­al paint­ing." You can page through dig­i­tal scans of the entire book, from cov­er to cov­er, at the Uni­ver­si­ty of Cambridge's Dig­i­tal Library. Note: There are 388 pages in total. Click on the arrows at the top of this page to move through the text.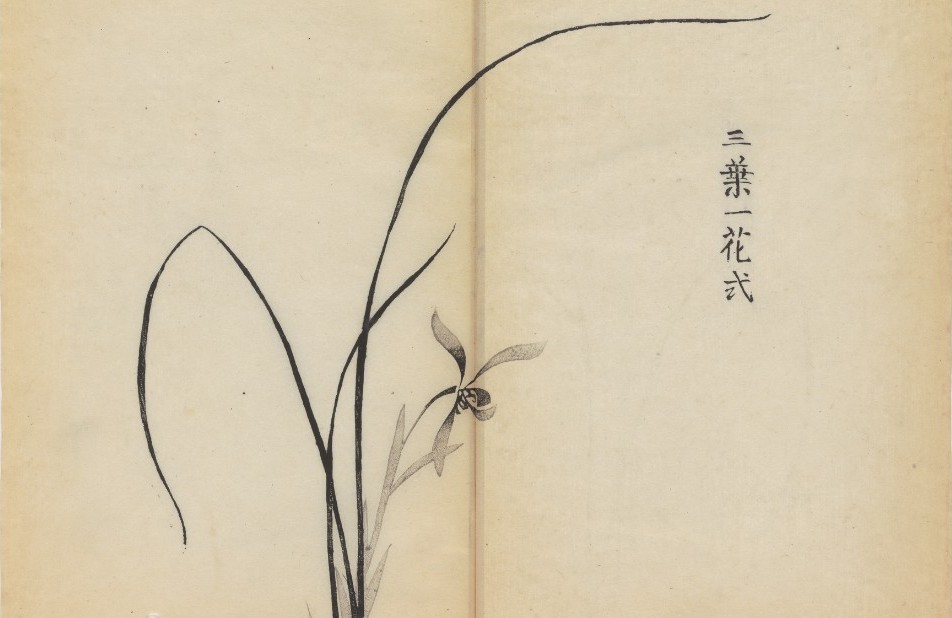 via MetaFil­ter
Relat­ed Con­tent:
Behold the Mas­ter­piece by Japan's Last Great Wood­block Artist: View Online Tsukio­ka Yoshitoshi's One Hun­dred Aspects of the Moon (1885)
Down­load 2,500 Beau­ti­ful Wood­block Prints and Draw­ings by Japan­ese Mas­ters (1600–1915)
An Epic Retelling of the Great Chi­nese Nov­el Romance of the Three King­doms: 110 Free Episodes and Count­ing
Josh Jones is a writer and musi­cian based in Durham, NC. Fol­low him at @jdmagness