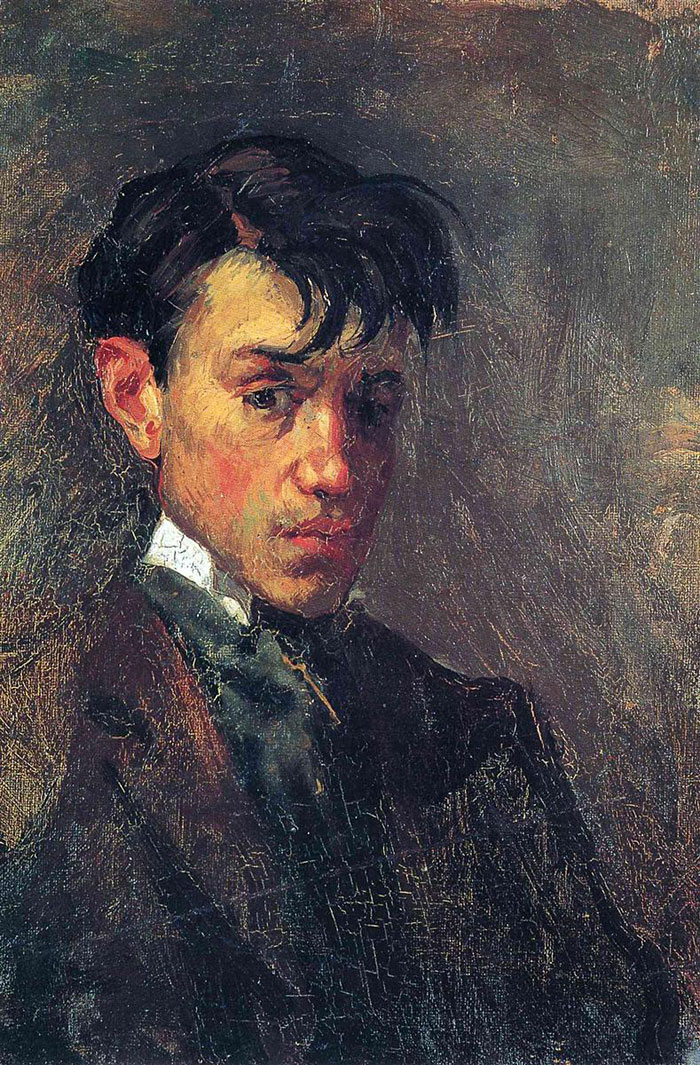 15 years old (1896)
It's possible to look at Pablo Picasso's many formal experiments and periodic shifts of style as a kind of self-portraiture, an exercise in shifting consciousness and trying on of new aesthetic identities. The Spanish modernist made a career of sweeping dramatic gestures, announcements to the world that he was going to be a different kind of artist now, and everyone had better catch up. Even in his most abstract periods, his work radiated with an emotional energy as outsized as the man himself.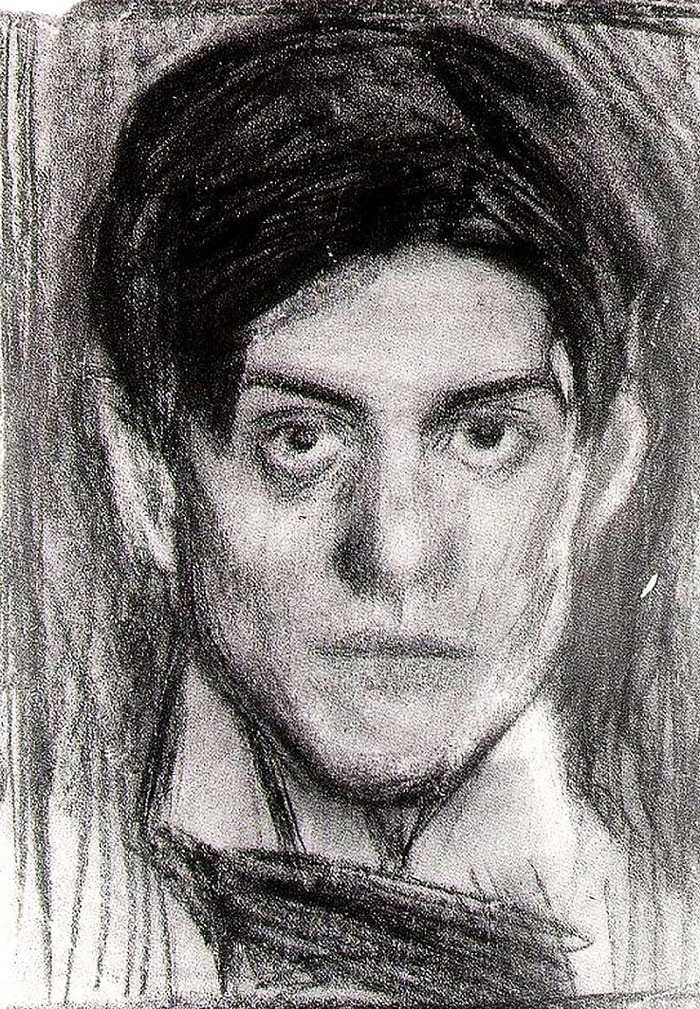 18 years old (1900)
Picasso's animus and vitality even permeate his least inviting painting, Les Demoiselles d'Avignon (click here to view), a brothel scene with five geometrical women, two with African and Iberian masks; "a painting of nudes in which there is scarcely a curve to be seen," writes The Guardian's Jonathan Jones, "elbows sharp as knives, hips and waists geometrical silhouettes, triangle breasts." The 1907 self-portrait of Picasso at age 25 (below) comes from this period, when the artist began his radical Cubist break with everything that had gone before.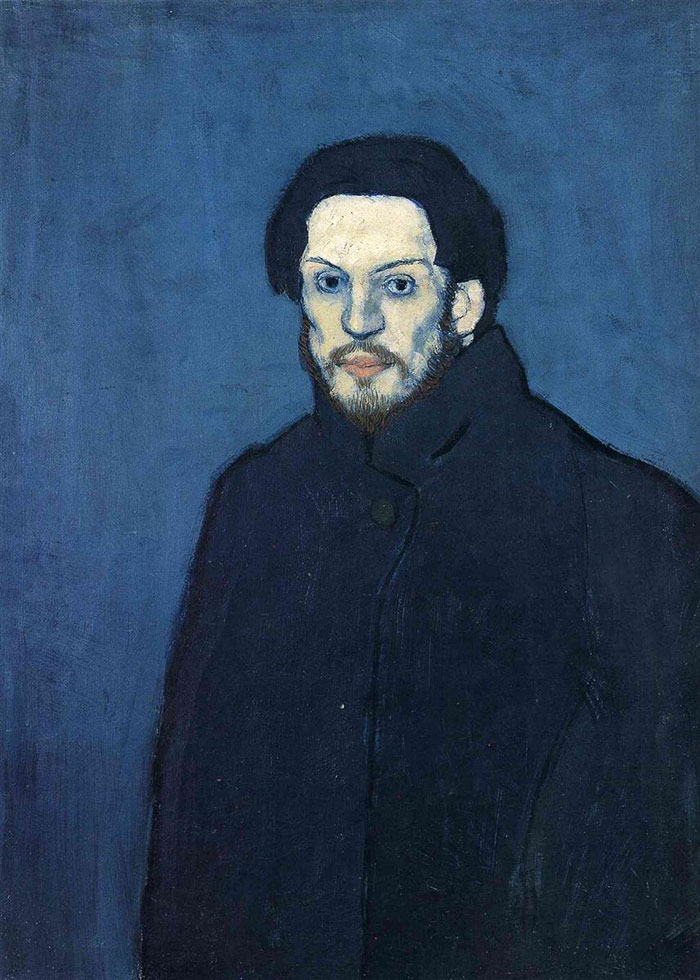 20 years old (1901)
An older version Les Demoiselles d'Avignon contained a male figure, "a stand-in for the painter himself." Even when he did not appear, at least not in a final version, in his own work, Picasso saw himself there: his moods, his heightened perceptions of reality as he imagined it.
The somber Blue Period paintings, with their moodiness and "themes of poverty, loneliness, and despair," correspond with his mourning over the suicide of a friend, Catalan artist Carlos Casagemas. The Picasso in the 1901 portrait further up looks gaunt, broken, decades older than his 20 years. In the 1917 drawing further down, however, the artist at 35 looks out at us with a haughty, smooth-cheeked youthful gaze.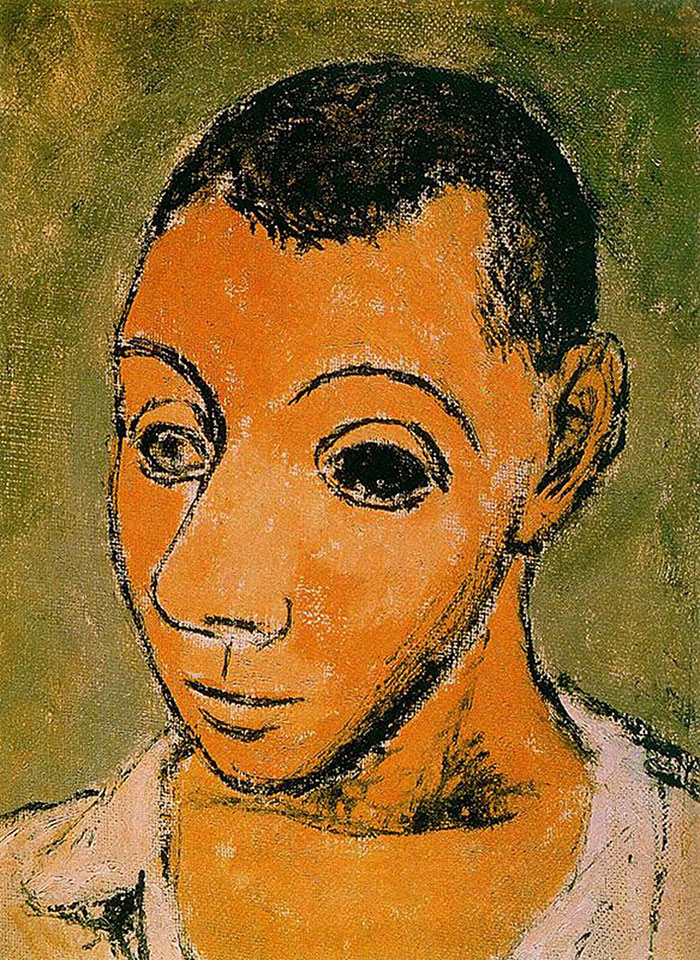 24 years old (1906)
During this time, as World War I ended, he had begun to design sets for Diaghilev's famed Ballet Russes, where he met his wife, ballerina Olga Khokhlova, and moved in comfortable circles, though he was himself desperate for money. Each portrait delivers us a different Picasso, as he sheds one mask and puts on another. Tracing his creative evolution through his portraiture means never moving in a straight line. But we do see his demeanor soften and round progressively over time in his portraits. He seems to grow younger as he ages.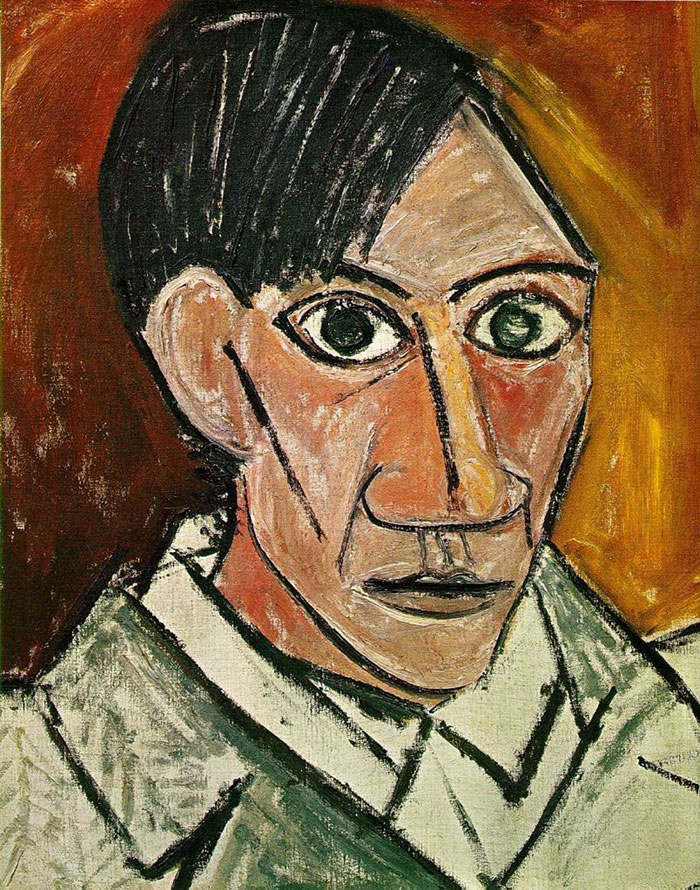 25 years old (1907)
The severe youth of 15, further up, brooding, world-weary, and already an accomplished draughtsman and painter; the grimly serious romantic at 18, above—these Picassos give way to the wide-eyed maturity of the artist at 56 in 1938, at 83, 89, and 90, in 1972, the year before his death. That year he produced an intriguing series of eclectic self-portraits unlike anything he had done before. See these and many others throughout his life below.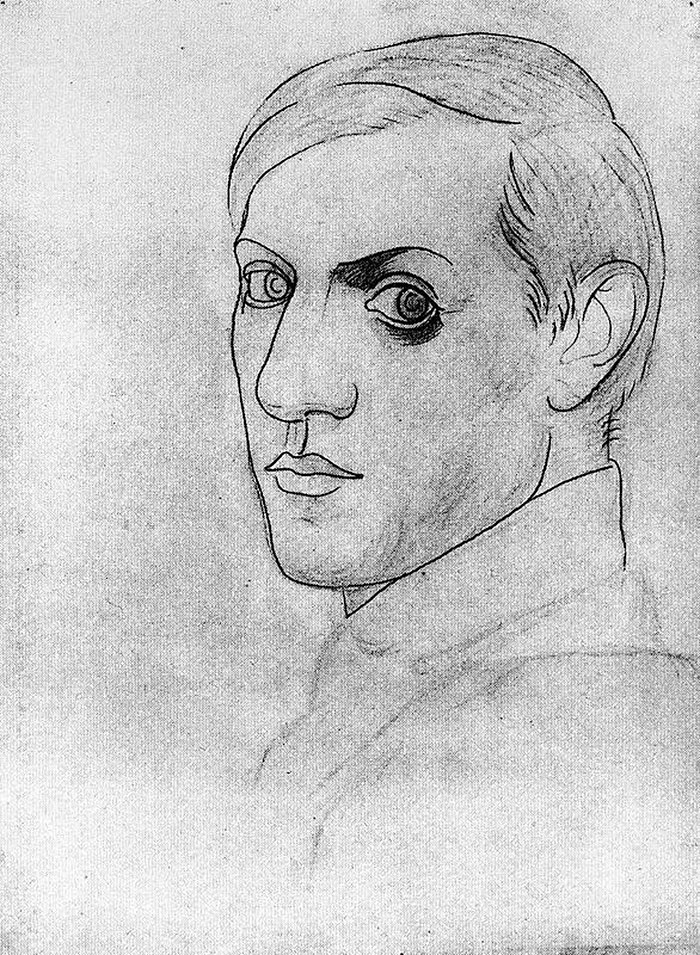 35 years old (1917)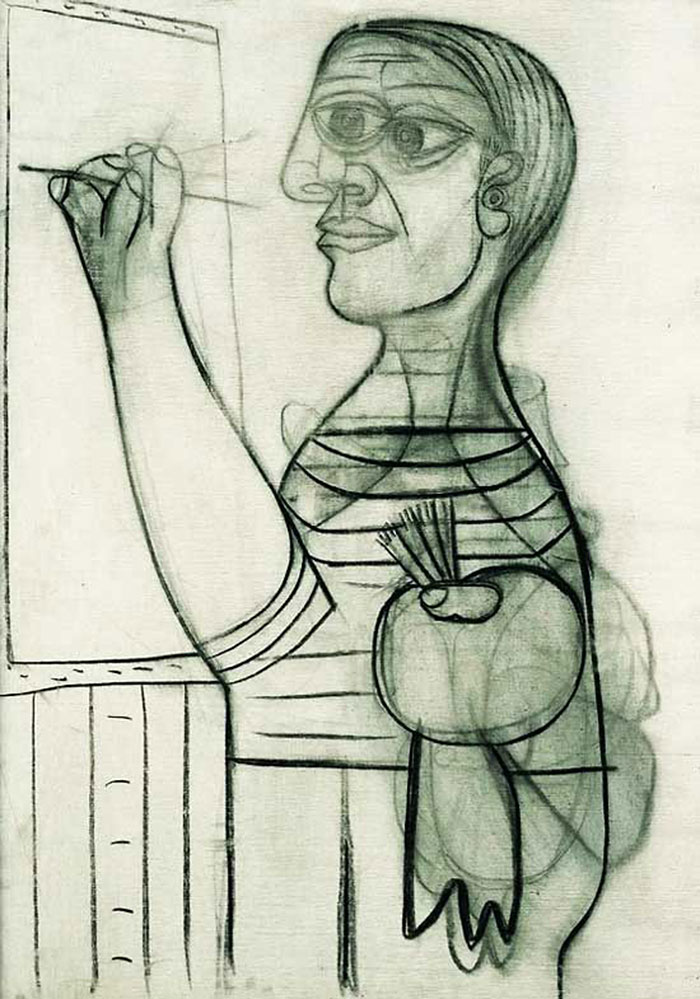 56 years old (1938)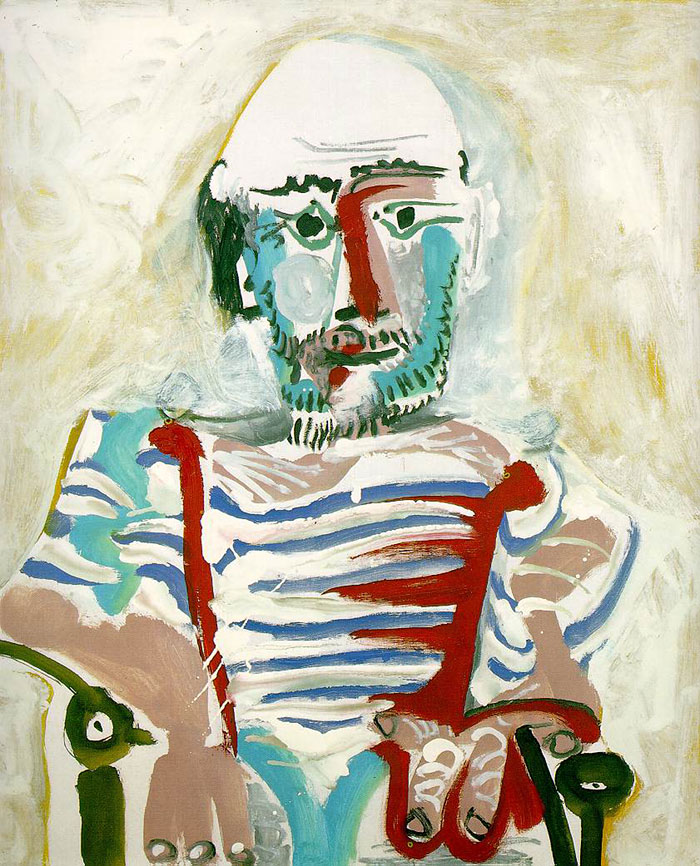 83 years old (1965)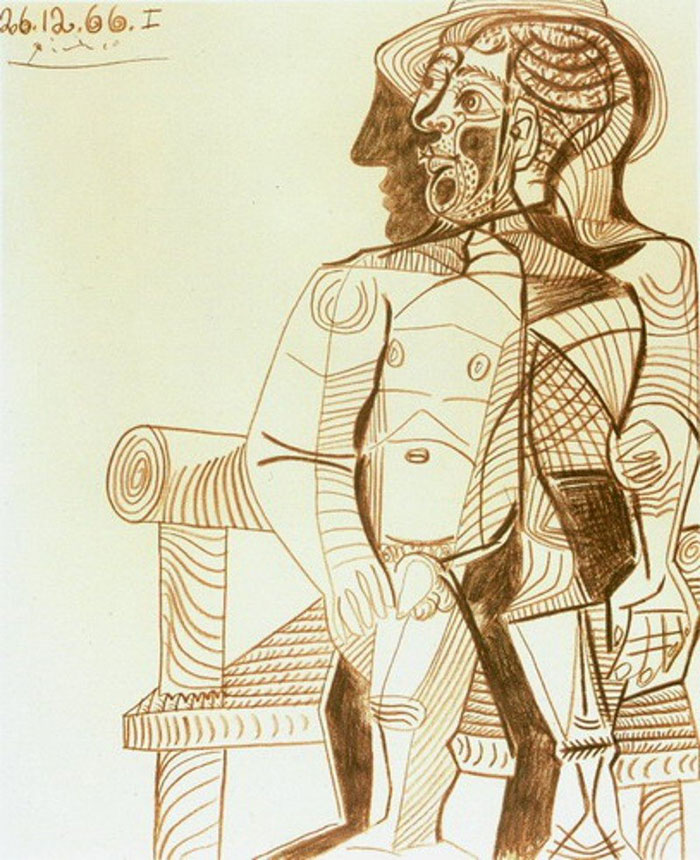 85 years old (1966)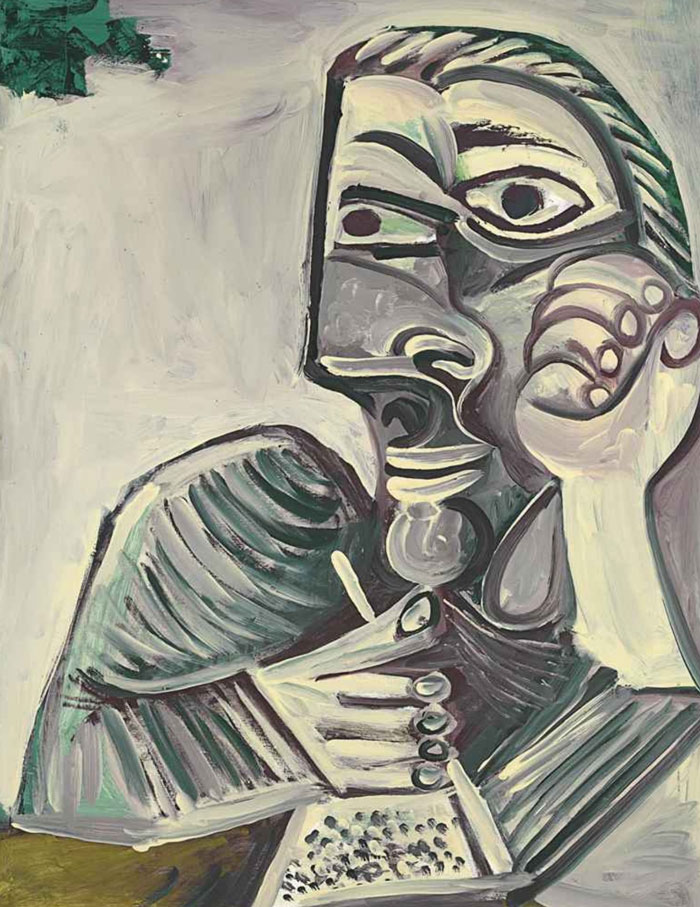 89 years old (1971)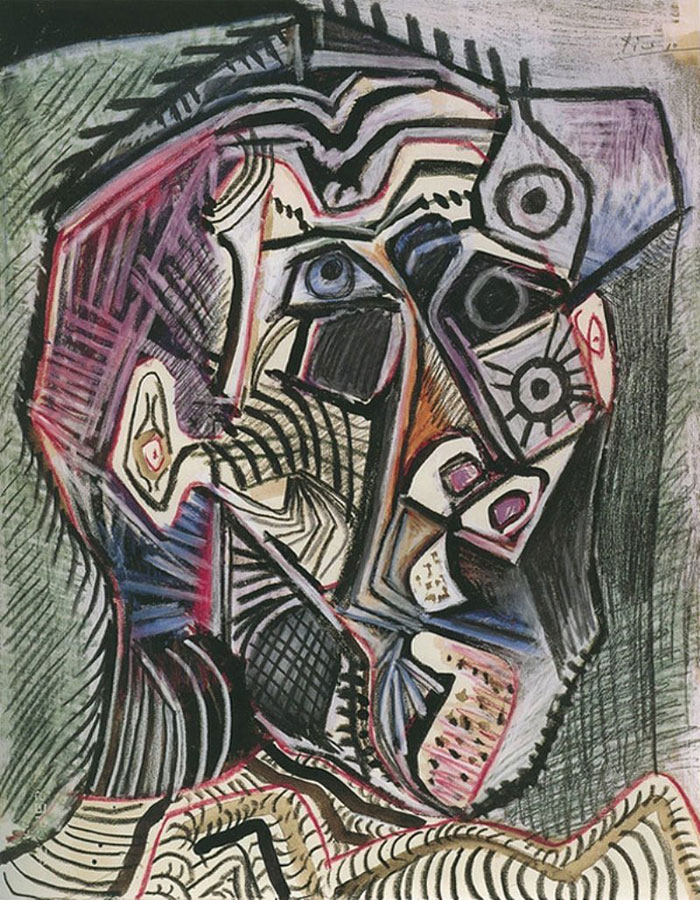 90 years old (June 28, 1972)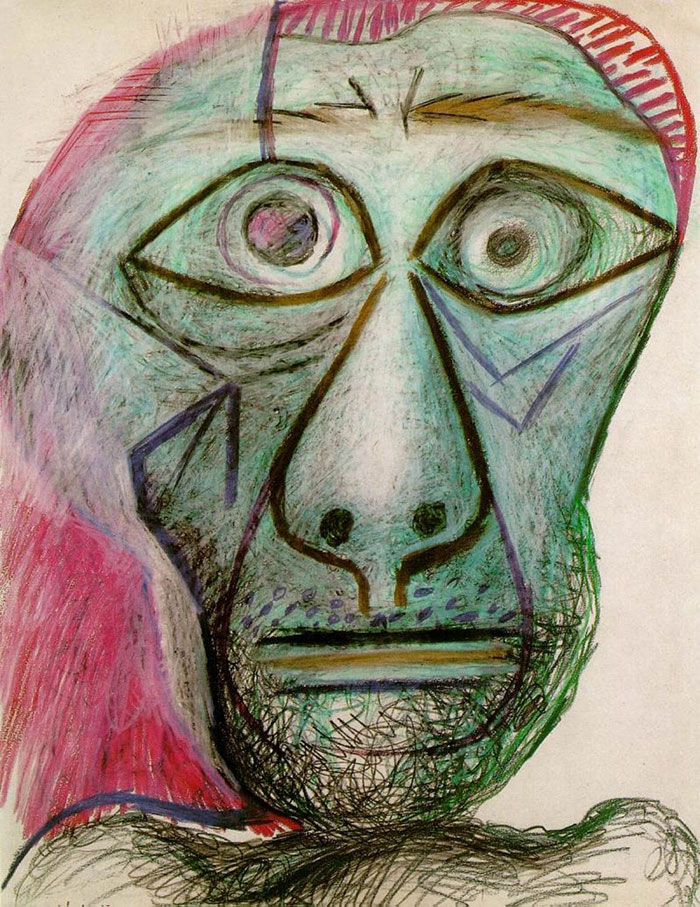 90 years old (June 30, 1972)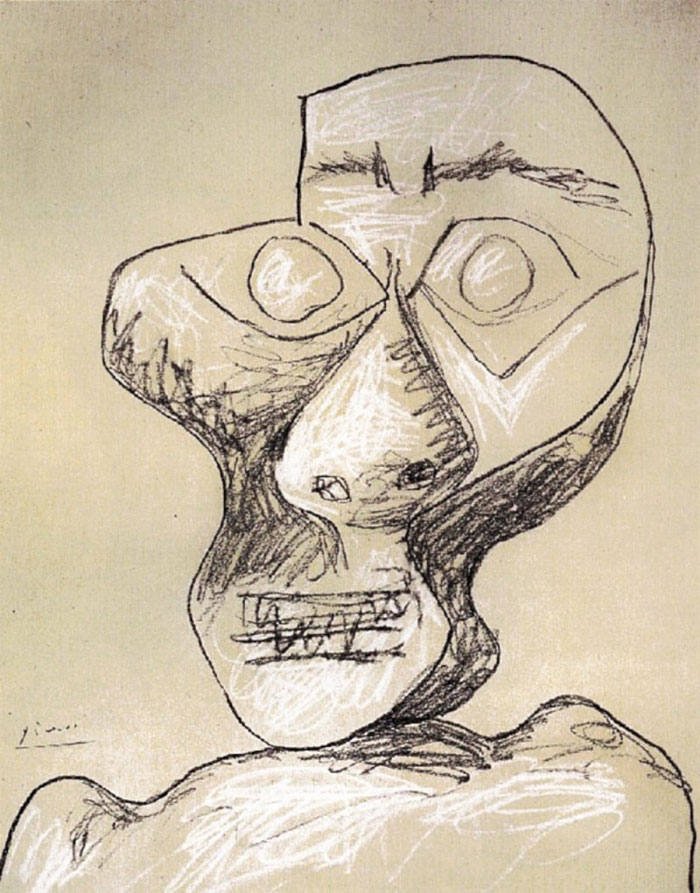 90 years old (July 2, 1972)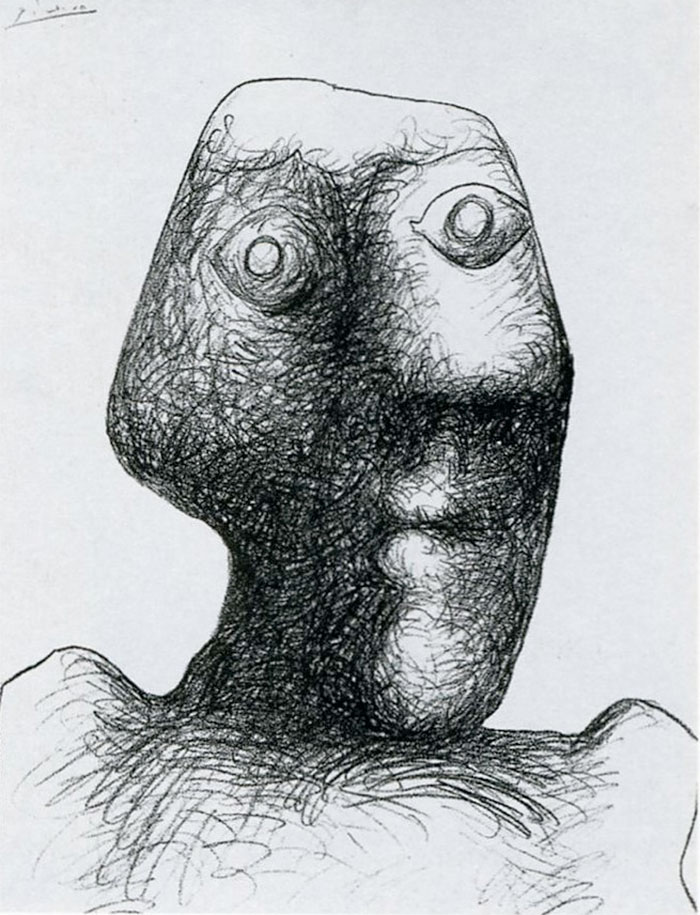 90 years old (July 3, 1972)
via Bored Panda/Twisted Sifter
Related Content:
How To Understand a Picasso Painting: A Video Primer
The Gestapo Points to Guernica and Asks Picasso, "Did You Do This?;" Picasso Replies "No, You Did!"
The Genius of Albrecht Dürer Revealed in Four Self-Portraits
Josh Jones is a writer and musician based in Durham, NC. Follow him at @jdmagness