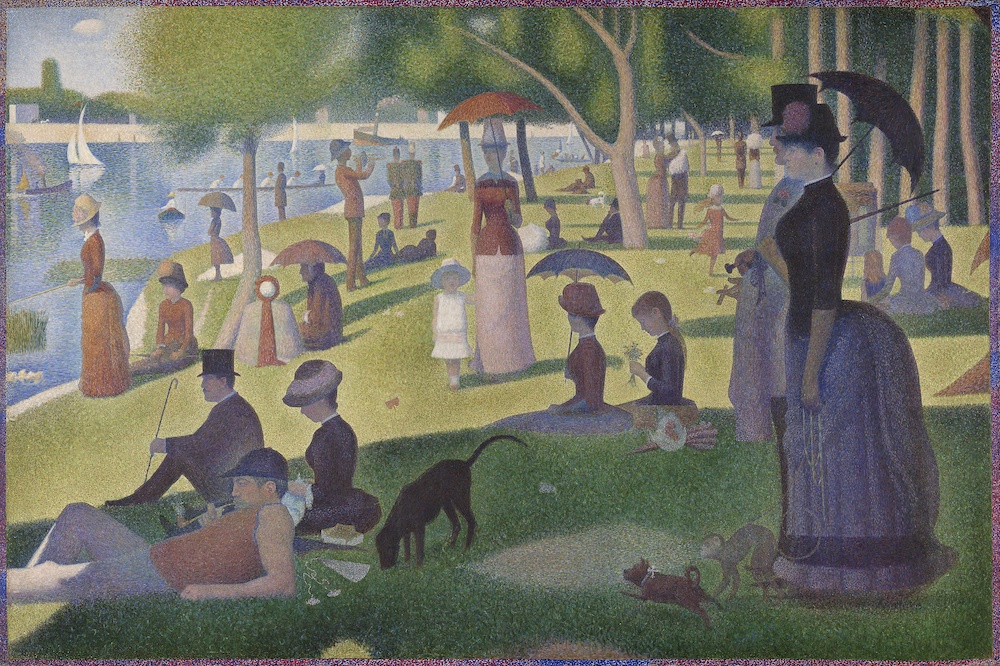 After the fire that total­ly destroyed Brazil's Museu Nacional in Rio, many peo­ple lament­ed that the muse­um had not dig­i­tal­ly backed up its col­lec­tion and point­ed to the event as a trag­ic exam­ple of why such dig­i­ti­za­tion is so nec­es­sary. Just a cou­ple decades ago, stor­ing and dis­play­ing this much infor­ma­tion was impos­si­ble, so it may seem like a strange demand to make. And in any case, two-dimen­sion­al images stored on servers—or even 3D print­ed copies—cannot replace or sub­sti­tute for orig­i­nal, price­less arti­facts or works of art.
But muse­ums around the world that have dig­i­tized most–or all–of their col­lec­tions don't claim to have repli­cat­ed or replaced the expe­ri­ence of an in-per­son vis­it, or to have ren­dered phys­i­cal media obso­lete.
Dig­i­tal col­lec­tions pro­vide access to mil­lions of peo­ple who can­not, or will not, ever trav­el to the major cities in which fine art resides, and they give mil­lions of schol­ars, teach­ers, and stu­dents resources once avail­able only to a select few.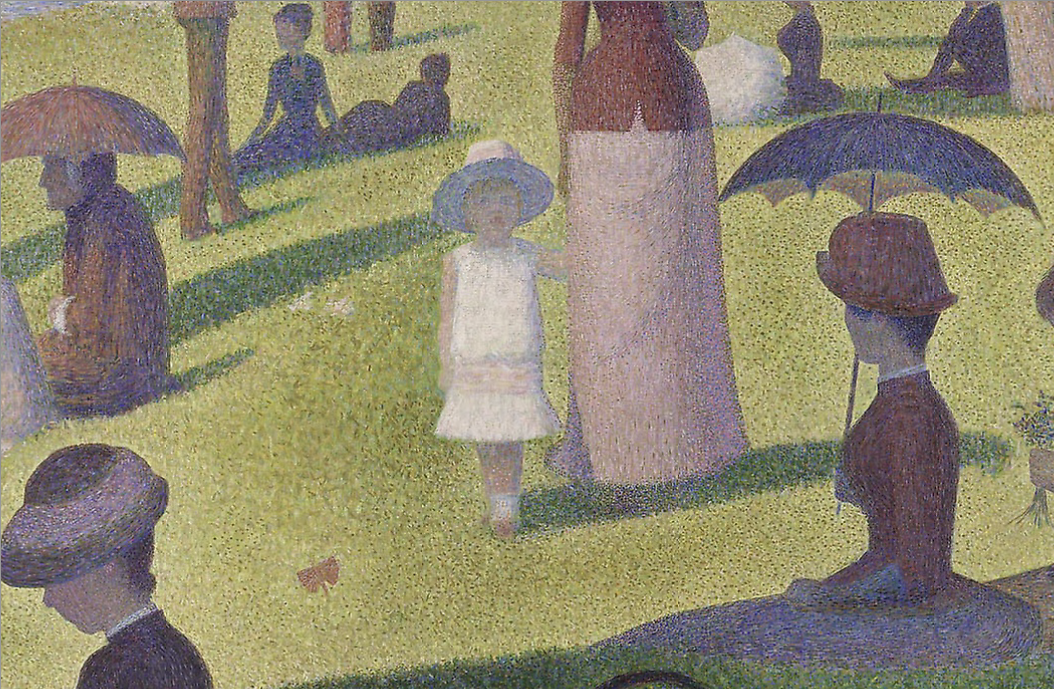 We can't all take the day off like Fer­ris Bueller and stand in front of Georges Seurat's Sun­day After­noon on the Island of La Grande Jat­te. But thanks to the Art Insti­tute of Chica­go, we can all view and down­load the 1884 pointil­list paint­ing in high res­o­lu­tion, zoom in close­ly like the trou­bled Cameron to spe­cif­ic details, share the dig­i­tal image under a Cre­ative Com­mons Zero license, and sim­i­lar­ly inter­act with an oil sketch for the final paint­ing and sev­er­al con­té cray­on stud­ies.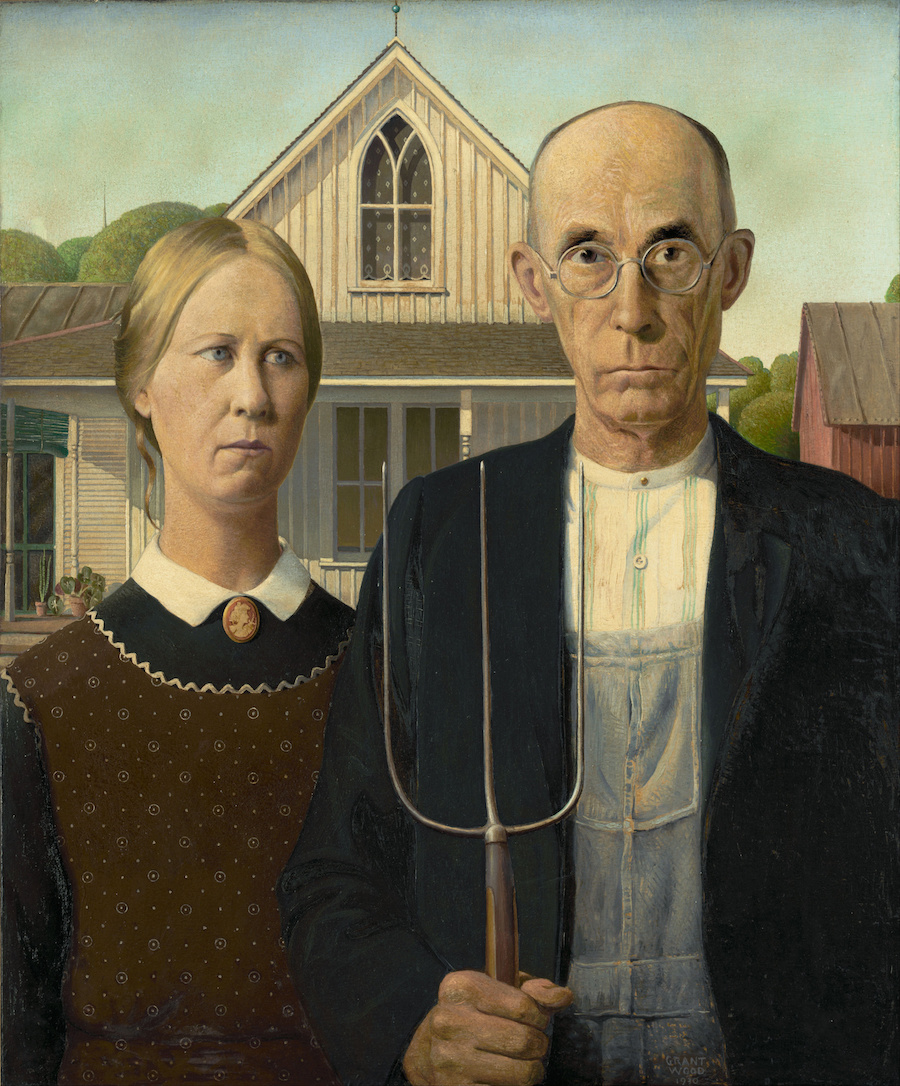 And if that weren't enough, the muse­um also includes a bib­li­og­ra­phy, exhi­bi­tion his­to­ry, notes on prove­nance, audio and video his­to­ries and descrip­tions, and edu­ca­tion­al resources like teacher man­u­als, les­son plans, and exams. This goes for many of the 44,312—with more to come—digital images online, includ­ing such famous works of art as Vin­cent van Gogh's 1889 The Bed­room, Grant Wood's 1930 Amer­i­can Goth­ic, Pablo Picasso's 1903–4 blue peri­od paint­ing The Old Gui­tarist, Edward Hopper's 1942 Nighthawks, Mary Cassatt's 1893 The Child's Bath, and so many more that it bog­gles the mind.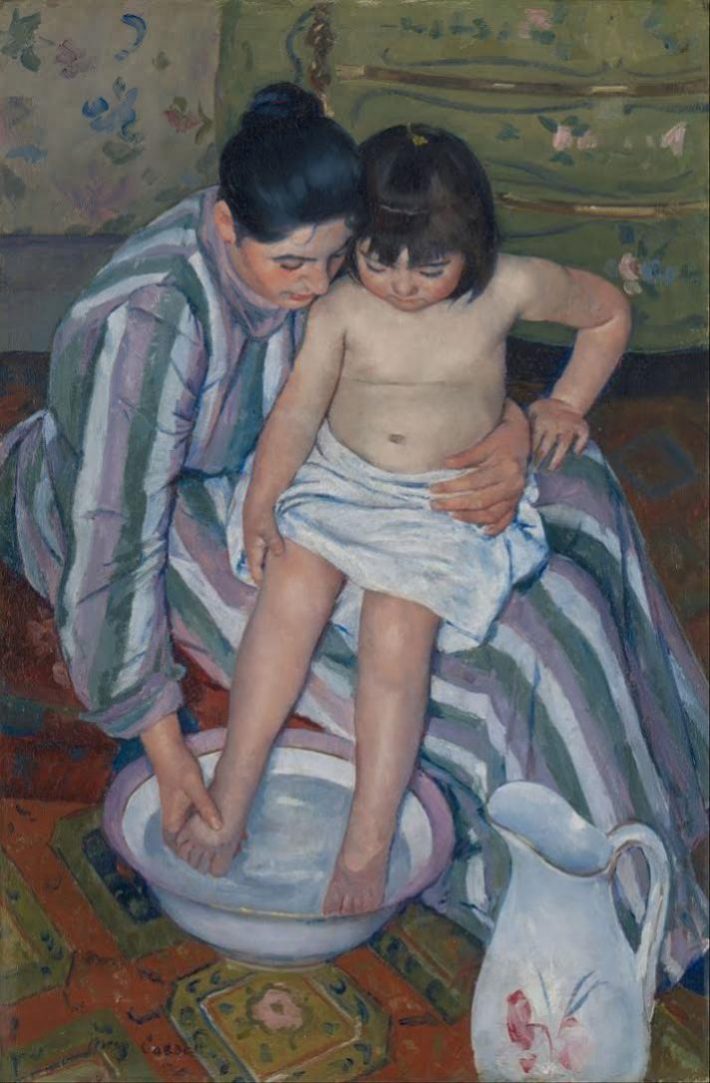 Browse Impres­sion­ism, Pop Art, works from the African Dias­po­ra, Cityscapes, Fash­ion, Mytho­log­i­cal Works, and oth­er gen­res and cat­e­gories. Search artists, dates, styles, media, depart­ments, places, and more.
A per­son­al vis­it to the Art Insti­tute is an awe-inspir­ing, and some­what over­whelm­ing expe­ri­ence, if you can get the day to go. You can vis­it the web­site, with full unre­strict­ed access, and gath­er infor­ma­tion, study, mar­vel, and casu­al­ly browse, at any time of day—every day if you like. No, it's not the same, but as a learn­ing expe­ri­ence, in some ways, it's even bet­ter. And if, by some awful chance, any­thing should hap­pen to this art, we won't have to rely on user-sub­mit­ted pho­tos to recon­struct the cul­tur­al mem­o­ry.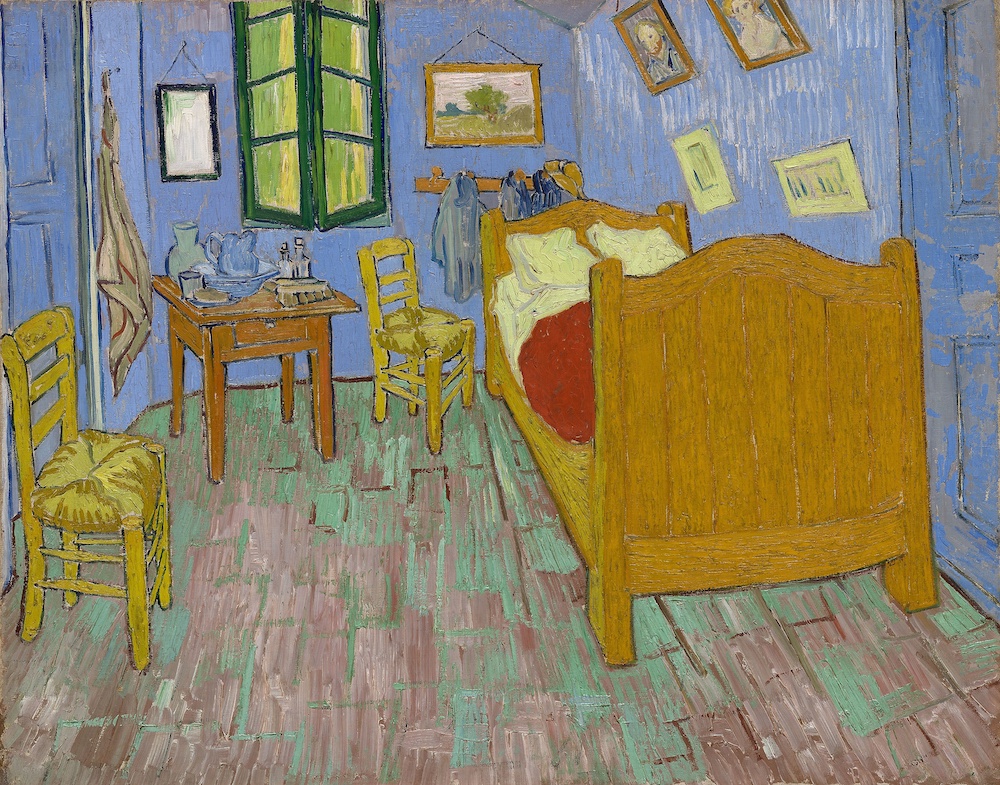 The launch of this col­lec­tion comes as part of the museum's web­site redesign, and it is an exten­sive, and expen­sive, endeav­or. The Art Insti­tute, which charges for entry, can afford to make its col­lec­tions free online. Some oth­er muse­ums charge image fees to sup­port their online work. Ide­al­ly, as art his­to­ri­an Ben­dor Grosvenor writes at Art His­to­ry News, muse­ums should offer free and open access to both phys­i­cal and online col­lec­tions, and some insti­tu­tions, like Sweden's National­mu­se­um, have shown that this is pos­si­ble.
And, as Grosvenor shows, the suc­cess of open access online col­lec­tions has yield­ed anoth­er ben­e­fit, for both view­ers and muse­ums alike. The more peo­ple are exposed to art online, the more like­ly they are to vis­it muse­ums in per­son. Chica­go awaits you. Until then, vir­tu­al­ly immerse your­self in the Art Institute's many thou­sands of trea­sures here.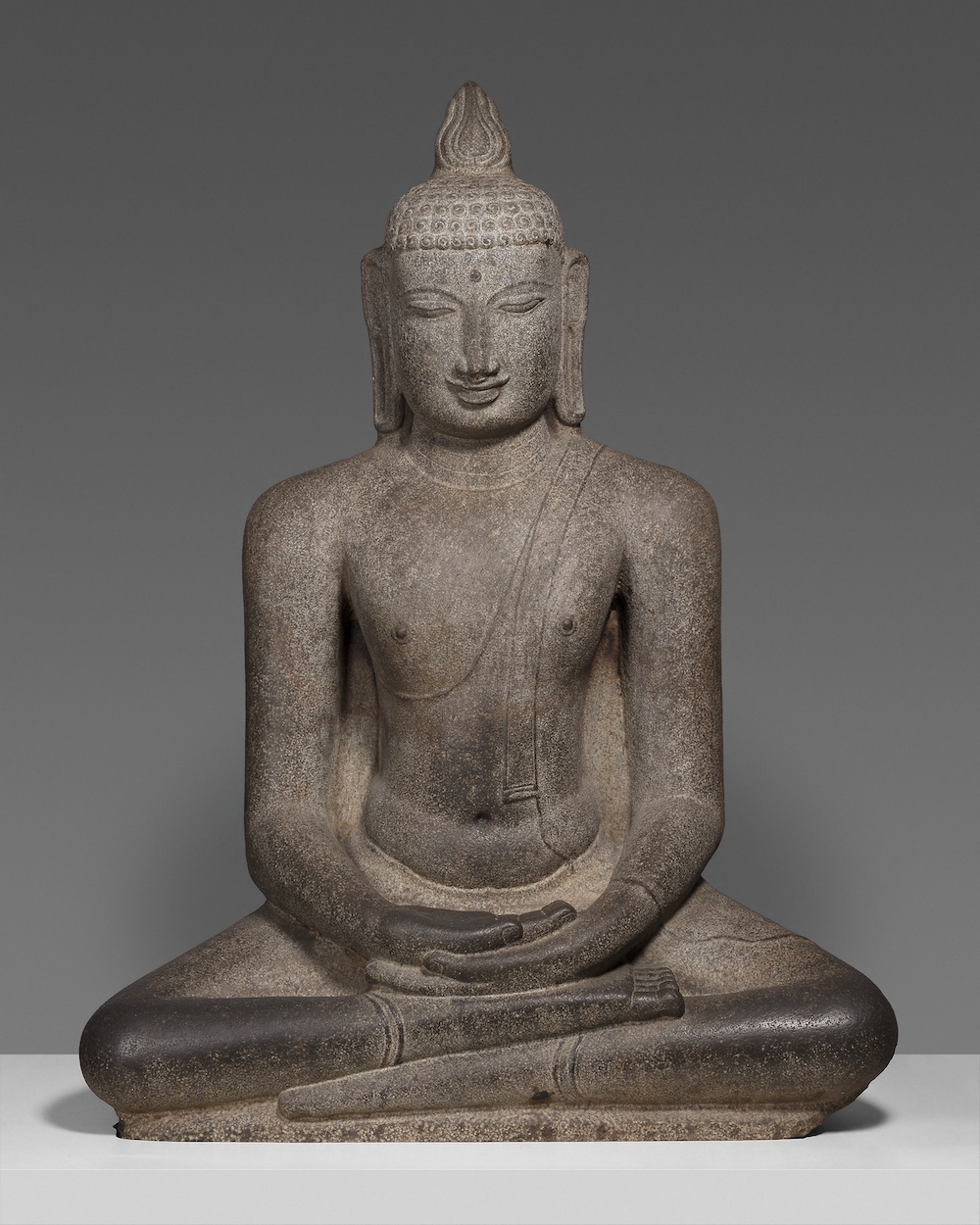 Relat­ed Con­tent:
25 Mil­lion Images From 14 Art Insti­tu­tions to Be Dig­i­tized & Put Online In One Huge Schol­ar­ly Archive
1.8 Mil­lion Free Works of Art from World-Class Muse­ums: A Meta List of Great Art Avail­able Online
Wikipedia Leads Effort to Cre­ate a Dig­i­tal Archive of 20 Mil­lion Arti­facts Lost in the Brazil­ian Muse­um Fire
Josh Jones is a writer and musi­cian based in Durham, NC. Fol­low him at @jdmagness