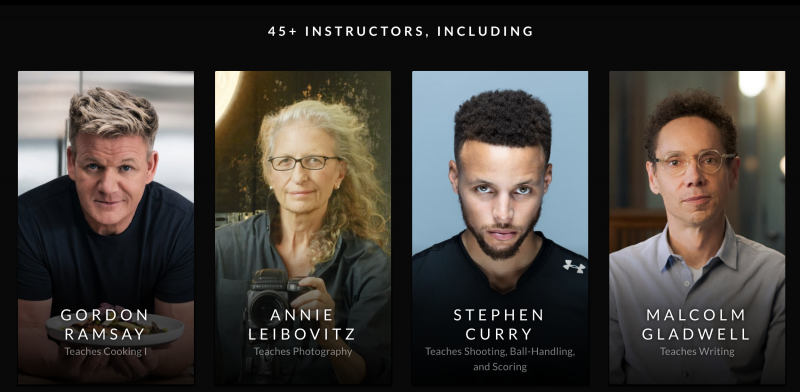 A quick fyi: Masterclass is running a Buy One, Give One Free special until November 26 at 11:59:59 PM PST.
Here's the gist: If you buy an All-Access pass to their 45 courses, you will receive another All-Access Pass to give to someone else at no additional charge. An All-Access pass costs $180, and lasts one year. For that fee, you–and a family member or friend–can watch courses created by Annie Leibovitz, Werner Herzog, Martin Scorsese, David Mamet, Jane Goodall, Margaret Atwood, Helen Mirren, Martin Scorsese, Herbie Hancock, Alice Waters and so many more. If you're thinking this sounds like a pretty good holiday present, I'd have to agree.
Note: If you sign up for a MasterClass course by clicking on the affiliate links in this post, Open Culture will receive a small fee that helps support our operation.