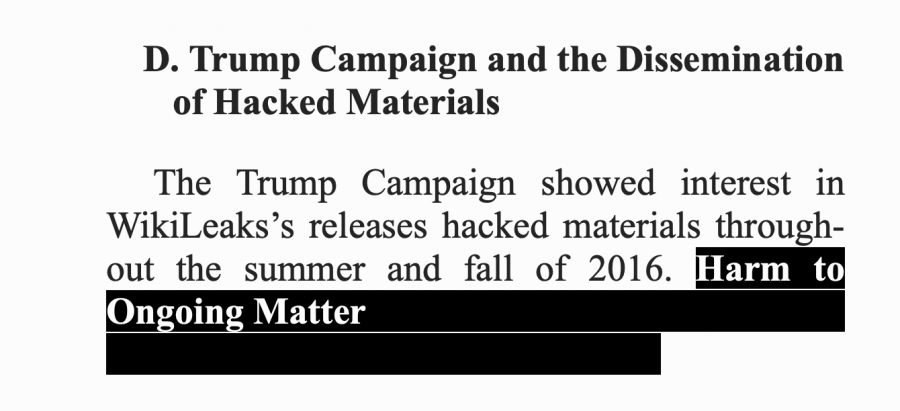 Boing Boing writes: "Back in April, Andrew Albanese from Publishers Weekly wrote a column deploring the abysmal formatting in the DoJ's release of the Mueller Report, and publicly requesting that the Digital Public Library of America produce well-formatted ebook editions, which they have now done!"
The Digital Public Library of America adds:
The Report On The Investigation Into Russian Interference In The 2016 Presidential Election, or the Mueller Report, is now freely available in ebook format to read on your phone or tablet from DPLA's website and the Open Bookshelf collection. The Mueller report was released to the public by the Department of Justice as a PDF last month, initially in a format that was not text-searchable. By making the report available as an ebook in our Open Bookshelf collection, anyone can download and read it for free, all in the SimplyE app – no library card or sign in required.

One of the primary objectives of DPLA's ebooks work is to make the best openly-licensed e-content available to libraries and their patrons. For libraries offering New York Public Library's SimplyE app, the Mueller Report can be easily integrated into the ebook offerings made available to their patrons. SimplyE and Open Bookshelf are freely available to anyone with an iOS or Android device.

Read the Mueller Report today

Download on the web: Visit https://muellerreport.dp.la, download it in one click, and read it with your computer's e-reader like iBooks.

Read in SimplyE on your phone or tablet:

Use the library selector icon in the upper left corner, select Manage Accounts, then Add Library, and select Digital Public Library of America.

Find the Mueller Report in the top row.

To learn more about Open Bookshelf and other DPLA ebooks offerings, visit https://ebooks.dp.la. DPLA's Ebook work and the production of the Mueller Report ebook is supported by the Alfred P. Sloan Foundation.
You can also download The Mueller Report in an epub version here.
If you would like to sign up for Open Culture's free email newsletter, please find it here.
If you would like to support the mission of Open Culture, consider making a donation to our site. It's hard to rely 100% on ads, and your contributions will help us continue providing the best free cultural and educational materials to learners everywhere. You can contribute through PayPal, Patreon, and Venmo (@openculture). Thanks!
Related Content
1,000 Free Audio Books: Download Great Books for Free
800 Free eBooks for iPad, Kindle & Other Devices
1,300 Free Online Courses from Top Universities
1,150 Free Movies Online: Great Classics, Indies, Noir, Westerns, etc.