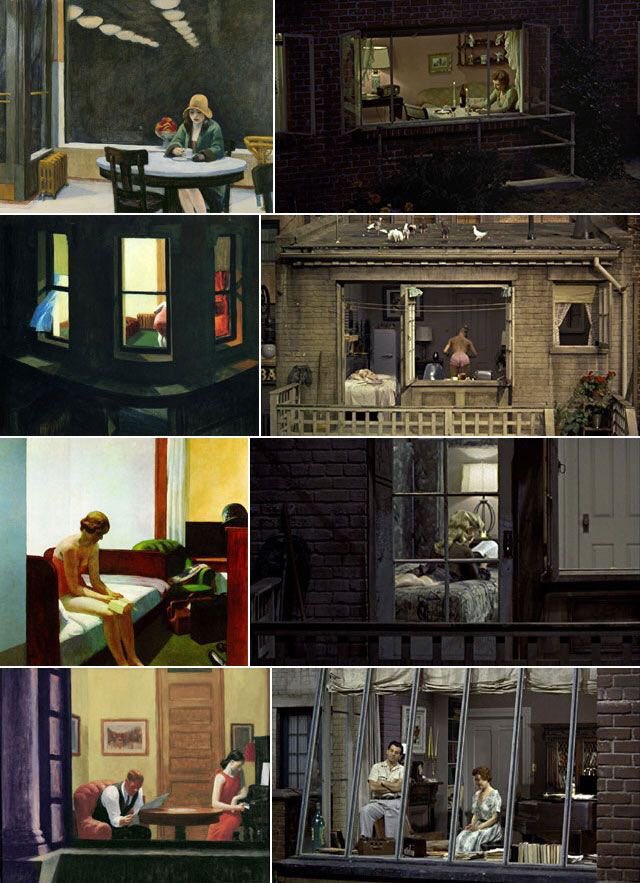 Cer­tain direc­tors like to impli­cate their audi­ence in their onscreen crimes, draw­ing on decades of expec­ta­tions cre­at­ed by pop­u­lar cin­e­mat­ic tropes and play­ing with the viewer's innate desires. Film­mak­er Michael Haneke takes a Hitch­cock­ian approach in this regard, in night­mar­ish visions like Benny's Video, The Piano Play­er, and Caché. "Haneke uses voyeurism to dis­man­tle the space between the film and audi­ence," writes Pop­mat­ters," and in doing so, he takes advan­tage of what might be thought of as Hitchcock's voyeur appa­ra­tus and forces the audi­ence to ques­tion its place with­in the nar­ra­tive."
Hitchcock's "voyeur appa­ra­tus" has inspired many anoth­er idio­syn­crat­ic film­mak­er — most notably, per­haps, David Lynch. Like Jim­my Stewart's Jeff Jef­fries in Hitchcock's Rear Win­dow, Kyle MacLachlan's Jef­frey in Lynch's Blue Vel­vet becomes cor­rupt­ed by illic­it vision.
These are clas­sic iter­a­tions of the Peep­ing Tom, the casu­al voyeur sex­u­al­ly awak­ened by covert obser­va­tions of oth­ers. The road from Hitch­cock to the psy­cho­sex­u­al alien­ation of lat­er art­house cin­e­ma may be a short one, but where did Hitch­cock­'s fram­ing of the voyeuris­tic gaze come from?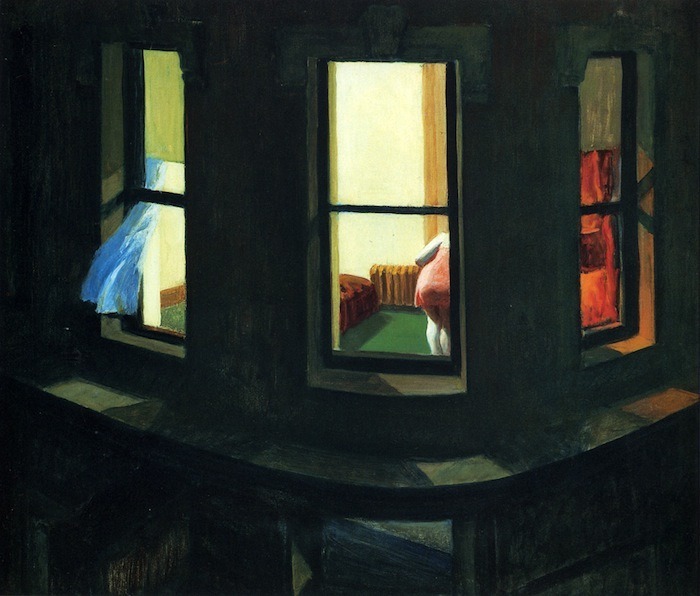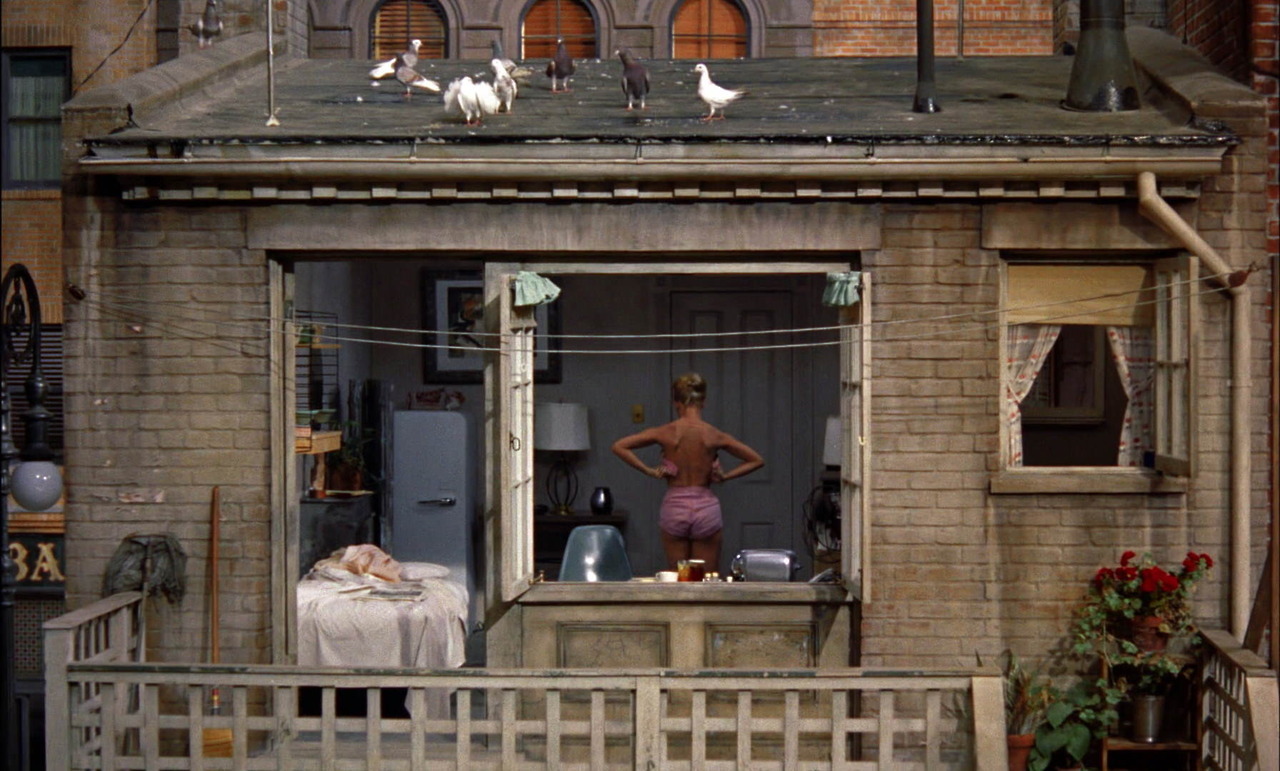 One answer, says writer Diane Doniol-Val­croze — daugh­ter of Cahiers Du Ciné­ma co-founder Jacques Doniol-Val­croze — is found in a com­par­i­son of Hitchcock's visu­al sense with that of Edward Hop­per, the inven­ter of mid­cen­tu­ry mod­ern lone­li­ness and also him­self kind of a clas­sic Peep­ing Tom. In a series of jux­ta­po­si­tions on Twit­ter, Doniol-Val­croze shows how Hitch­cock adopt­ed the fram­ing of paint­ings like Hopper's Automat (1927), Night Win­dows (1928), Hotel Room (1931), Room in New York (1932) for shots of Rear Win­dow's "Miss Tor­so" and "Miss Lone­ly­hearts." She is not the only crit­ic to make the com­par­i­son.
"For Hitch­cock in par­tic­u­lar," writes Finn Blythe at Hero, "Hopper's gaze was like a petri dish from which an infi­nite num­ber of pos­si­ble nar­ra­tives could grow. Evi­dence of Hopper's influ­ence can be found through­out Hitchcock's oeu­vre, but espe­cial­ly his 1954 clas­sic Rear Win­dow. Just as the pow­er of Hopper's paint­ings lies in what he choos­es to exclude, so the ten­sion and spec­ta­cle in Hitchcock's Rear Win­dow relies on what is obscured or unseen." Hopper's fig­ures are not only lone­ly and alien­at­ed, they are vul­ner­a­ble, and espe­cial­ly so in pri­vate, unguard­ed moments in their own homes.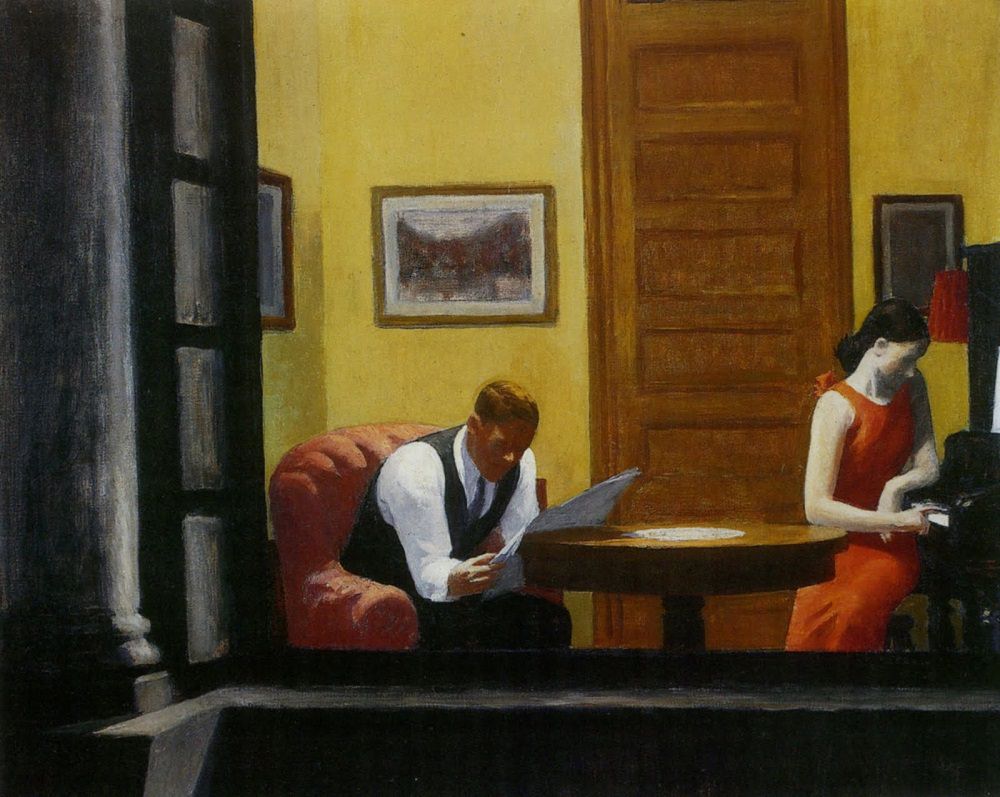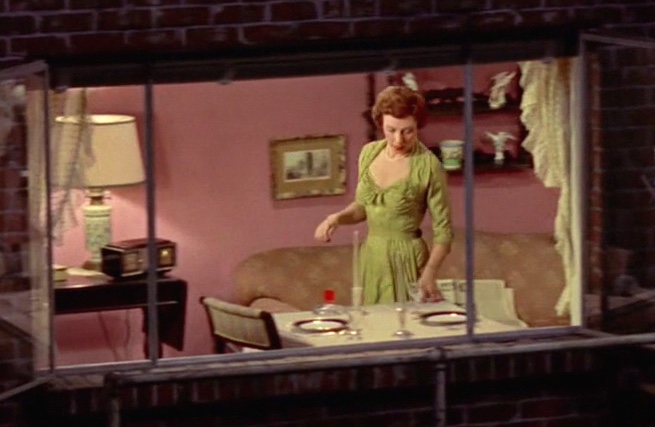 Hitch­cock takes Hopper's gaze, so often framed by win­dows, and makes it about cin­e­ma itself. "As view­ers," writes Blythe, "we become com­plic­it in the same mor­bid human fan­tasies," as Stewart's creepy Jeff, "rub­ber-neck­ing the same lurid acts from the safe van­tage point of our chairs." As the cin­e­mat­ic image of the voyeur has shown us, how­ev­er — in Hitch­cock, Haneke, Lynch, and its many iter­a­tions of what Lau­ra Mul­vey called the "male gaze" — the act of watch­ing from a dis­tance can become a kind of vio­lence all its own; in Hitch­cock­ian cin­e­ma, the men­ace that often seems to lurk just out of frame in Hopper's paint­ings can burst into the pic­ture at any moment.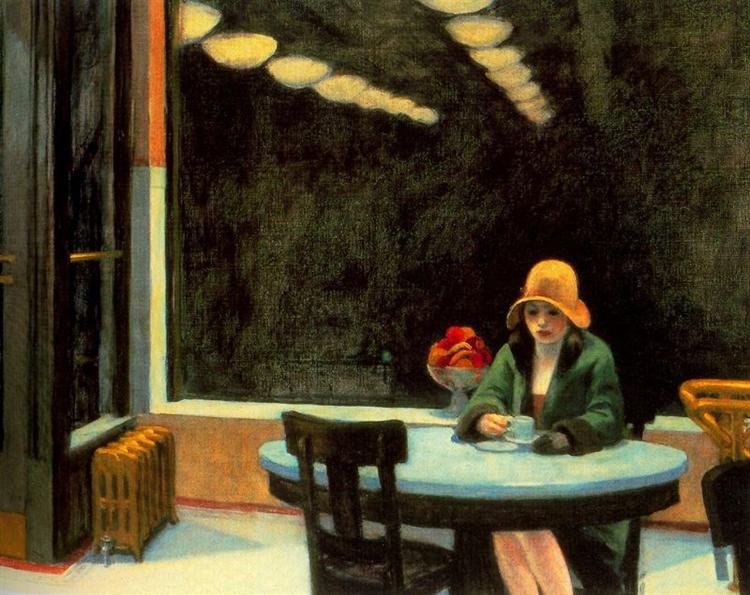 Relat­ed Con­tent:
Alfred Hitch­cock Reveals The Secret Sauce for Cre­at­ing Sus­pense
Edward Hopper's Icon­ic Paint­ing Nighthawks Explained in a 7‑Minute Video Intro­duc­tion
How Edward Hop­per "Sto­ry­board­ed" His Icon­ic Paint­ing Nighthawks
Josh Jones is a writer and musi­cian based in Durham, NC. Fol­low him at @jdmagness