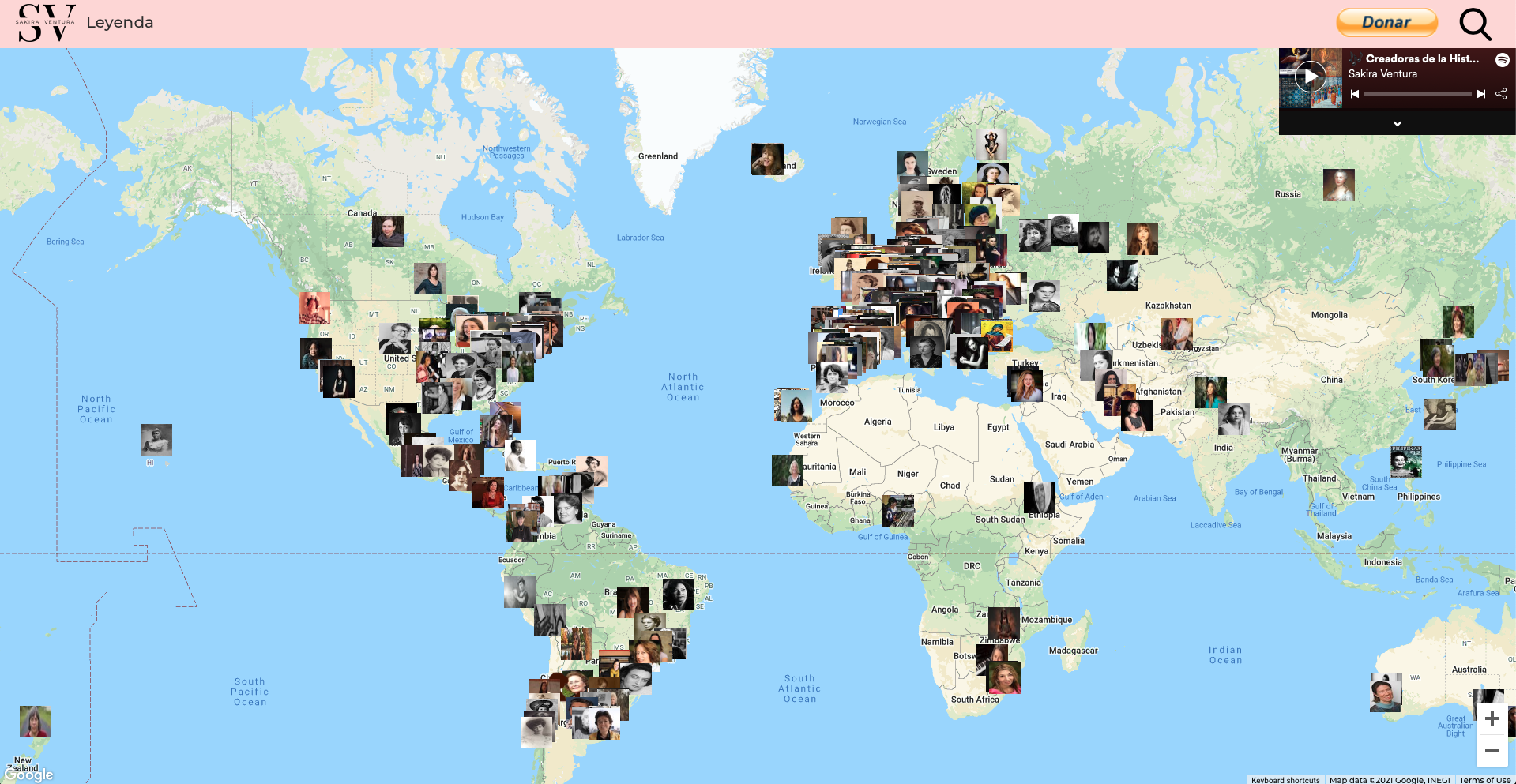 Self-pro­claimed tra­di­tion­al­ists love to talk about how allow­ing women in the work­force pre­cip­i­tat­ed social decline. This is a delu­sion. "Women have always worked," as Amer­i­can labor his­to­ri­an Alice Kessler-Har­ris argued in her book of the same name. "In prein­dus­tri­al soci­eties," she writes, "near­ly every­body worked" in coop­er­a­tive endeav­ors, "and almost nobody worked for wages." And in indus­tri­al soci­eties, women have always worked, and they were often the pri­ma­ry earn­ers in their fam­i­lies. But since their sto­ries do not fit a tra­di­tion­al nar­ra­tive, they've been ignored.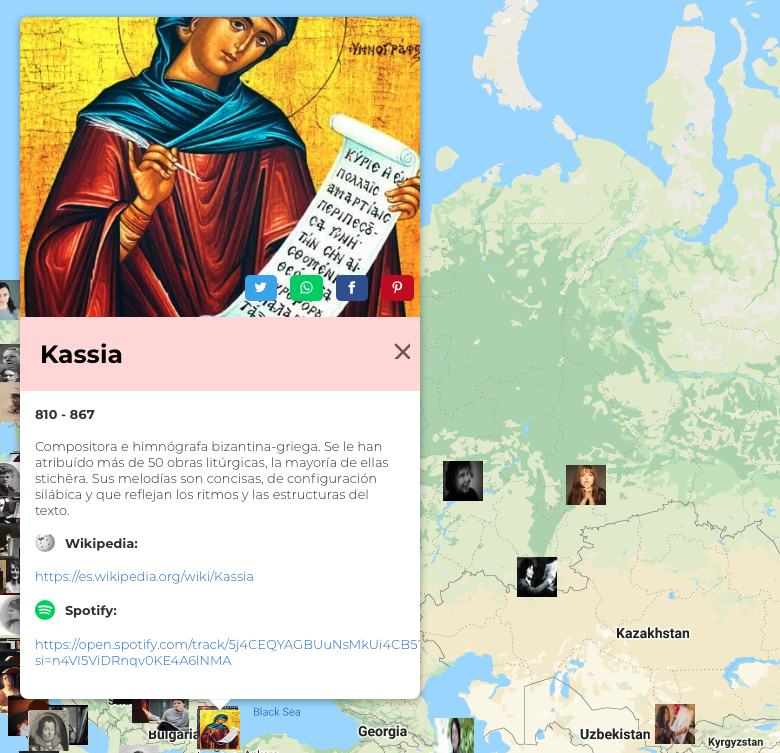 Mov­ing goal­posts and nar­row def­i­n­i­tions of what counts as "work" have mar­gin­al­ized women's con­tri­bu­tions in hun­dreds of fields, includ­ing music. But women have always writ­ten music, whether or not they've been com­pen­sat­ed or rec­og­nized as pro­fes­sion­al com­posers.
In some cas­es, their careers were cut short before they could begin. Such was the fate of Mozart's sis­ter, Maria Anna, who was also a child prodi­gy, trav­el­ing Europe with her broth­er and daz­zling the aris­toc­ra­cy in the 1700s. Her accom­plish­ments "were quick­ly for­got­ten," writes Ashifa Kas­sam at The Guardian, "after she was forced to halt her career when she came of age."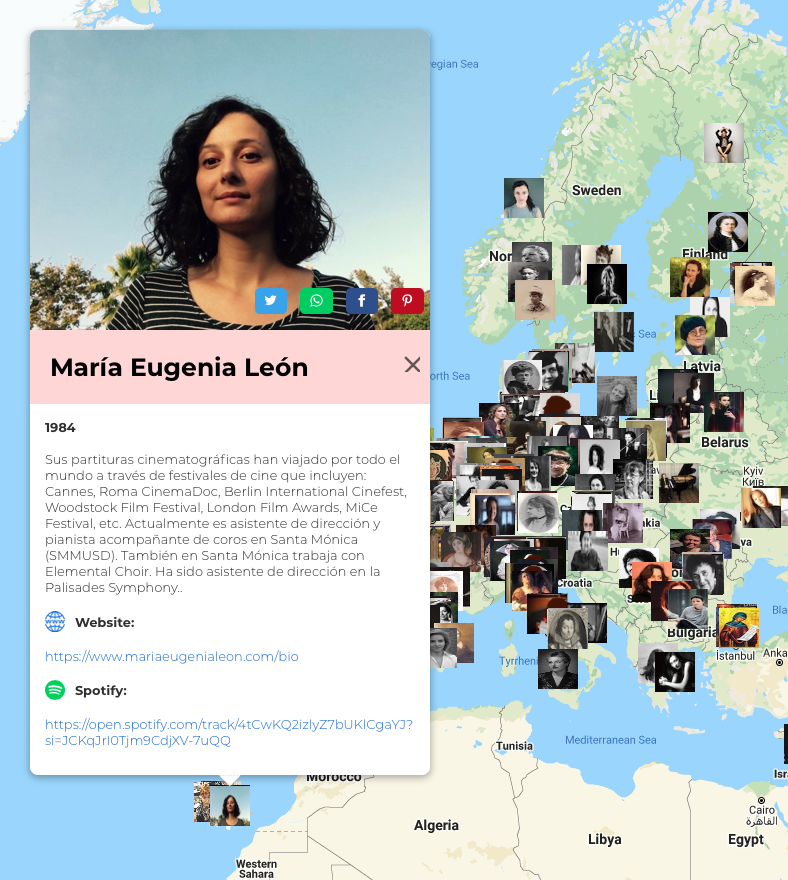 Maria Anna Mozart is one of hun­dreds of women com­posers you'll find in the inter­ac­tive map cre­at­ed by Saki­ra Ven­tu­ra, a music teacher from Valen­cia, Spain, who has col­lect­ed 530 com­posers, placed them geo­graph­i­cal­ly on the map, and includ­ed links to Wikipedia pages, web­sites, and Spo­ti­fy. The map is in Span­ish, as are all of the short biogra­phies in each composer's win­dow, but Ven­tu­ra links to their Eng­lish-lan­guage Wikipedia pages, mak­ing this an excel­lent resource for Eng­lish speak­ers as well, and a much-need­ed one, Ven­tu­ra found out when she began her research.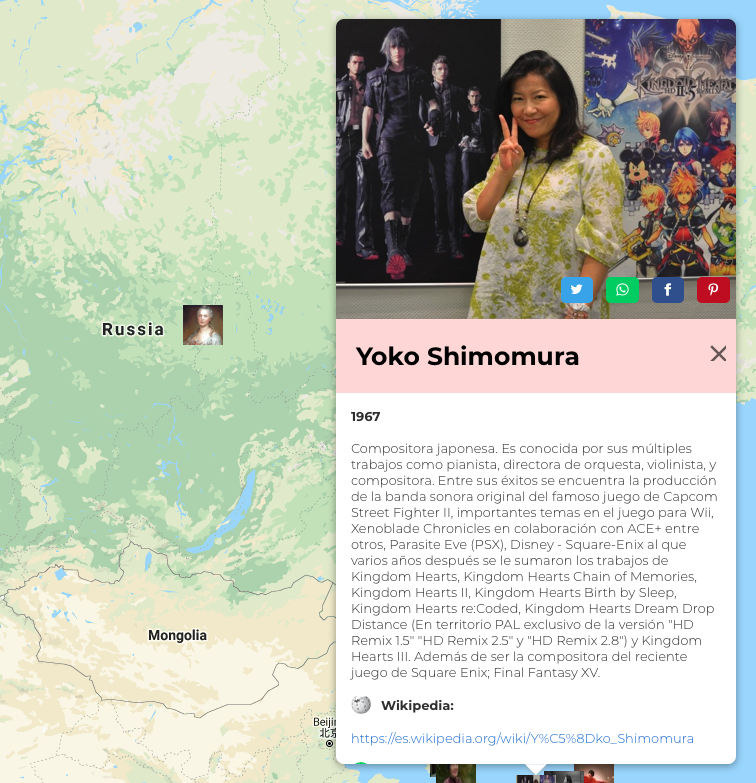 When Mozart's sis­ter was writ­ing music, "It was tak­en for grant­ed that a work com­posed by a woman would­n't be of the same qual­i­ty as that com­posed by a man," Ven­tu­ra says. Not much has changed. When crit­ics have asked why she does­n't include men on her map, "I have to explain to them that if they want to find out about male com­posers, they can open any book on music his­to­ry, go to any con­cert or tune into any radio sta­tion. But if I'm putting togeth­er a map of female com­posers, it is because these women don't appear any­where else." Vis­it the inter­ac­tive map, Creado­ras de la His­to­ria Músi­ca, here.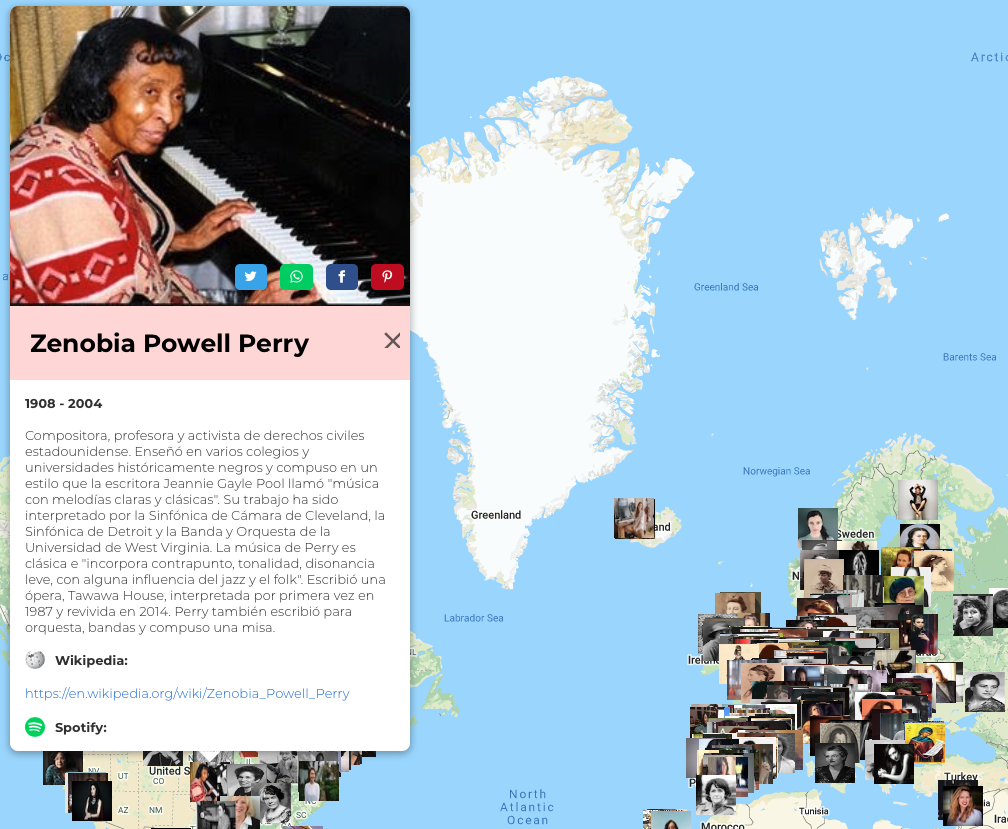 Relat­ed Con­tent:
Maria Anna Mozart Was a Musi­cal Prodi­gy Like Her Broth­er Wolf­gang, So Why Did She Get Erased from His­to­ry?
1200 Years of Women Com­posers: A Free 78-Hour Music Playlist That Takes You From Medieval Times to Now
Cel­e­brat­ing Women Com­posers: A New BBC Dig­i­tal Archive Takes You from Hilde­gard of Bin­gen (1098) to Nadia Boulanger (1979)
Meet Four Women Who Pio­neered Elec­tron­ic Music: Daphne Oram, Lau­rie Spiegel, Éliane Radigue & Pauline Oliv­eros
Josh Jones is a writer and musi­cian based in Durham, NC. Fol­low him at @jdmagness