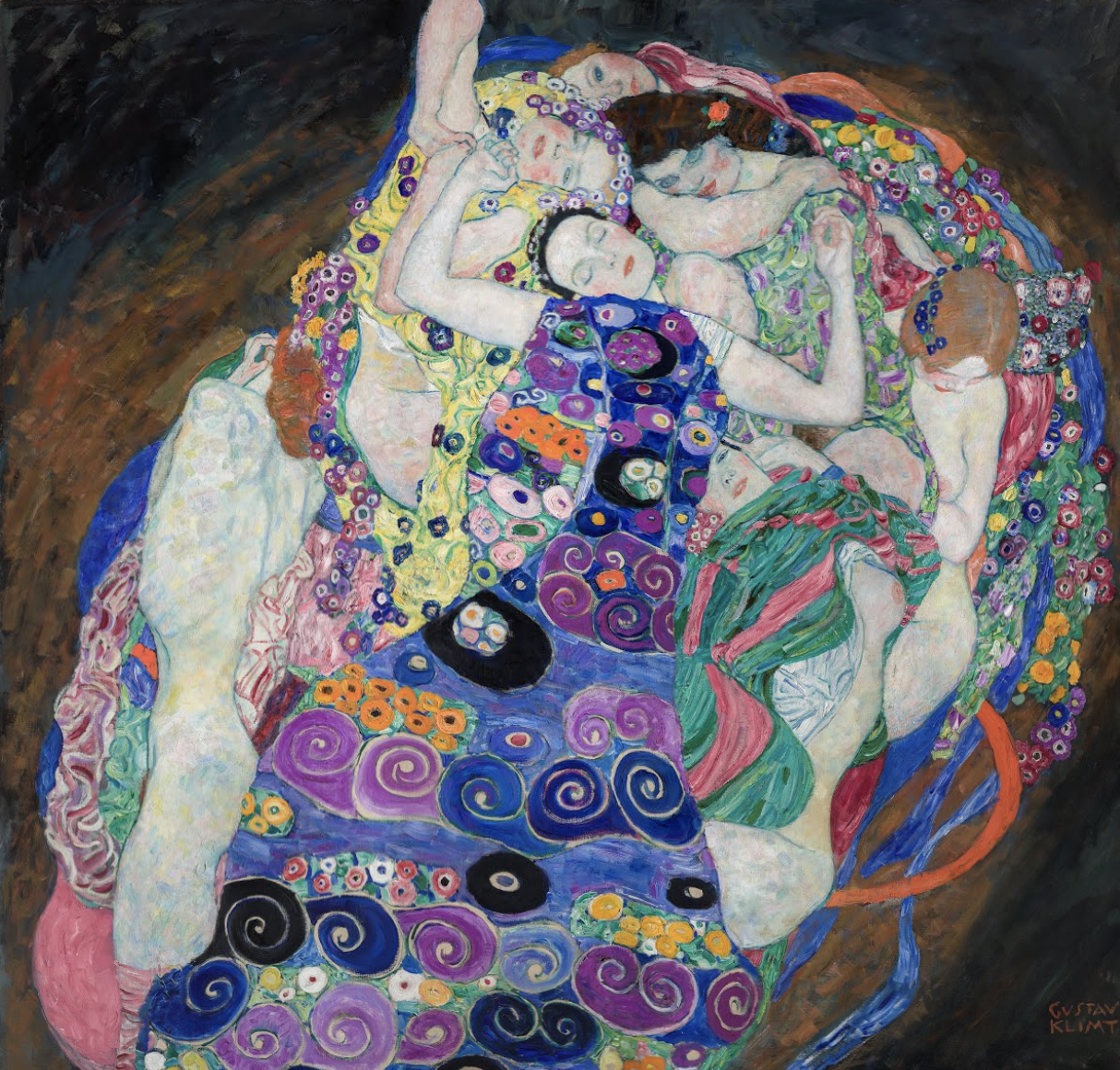 At the end of World War II the Nazis burned an Austrian castle full of masterpieces, including three paintings by Gustav Klimt entitled Philosophy, Medicine, and Jurisprudence. Called the "Faculty Paintings," these were commissioned by the University of Vienna for the ceiling of its Great Hall in 1900, then, upon completion seven years later, were deemed pornographic and never exhibited. Until now, they were preserved for posterity only in black and white photographs.
Thanks to cutting edge art restoration AI, the monochromatic images of Klimt's Faculty Paintings have been reconstructed in color. They are now on display in an online gallery of 130 paintings, plus a virtual exhibition of 63 of the artist's works, all brought together by Google Arts & Culture and appropriately called Klimt vs. Klimt. It's a retrospective exploring the artist's many contradictions. Was he a "scholar or innovator? Feminist or womanizer? Famous artist or humble craftsman? The answer, in most cases, is both," notes Google. There's more, of course, given the venue, as Art Daily explains:
The exhibition features an immersive Augmented Reality Pocket Gallery, which digitally organizes 63 of Klimt's masterworks under a single roof. Audiences can virtually walk the halls of the gallery space at scale and zoom in on the paintings' fine ornamentation and pattern, characteristic of Klimt's practice, made possible by the digitization of his iconic artworks in ultra-high resolution.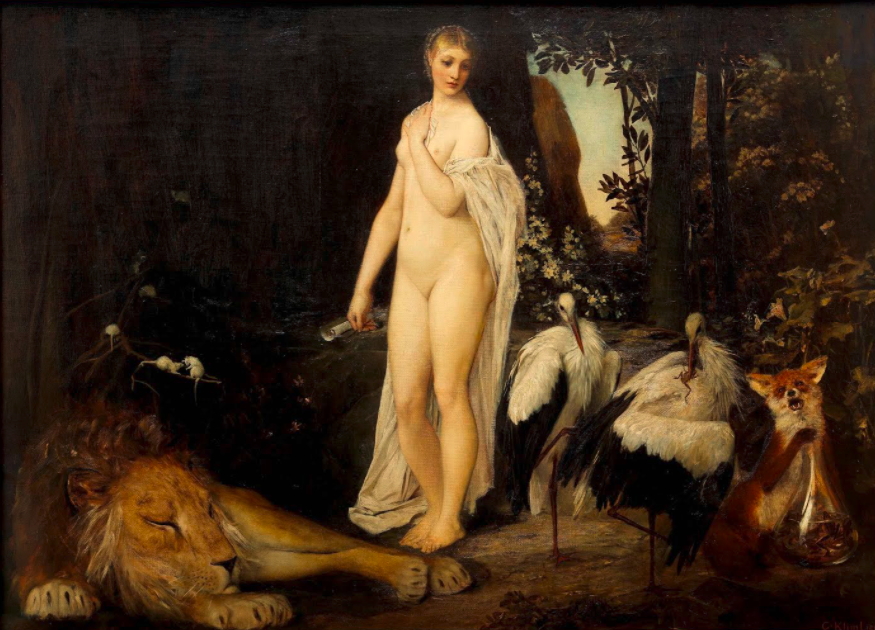 With respect to the first pair of oppositions (that is, scholar or innovator?), Klimt was assuredly both, though not exactly at the same time. Trained as an architectural painter at the University of Applied Arts in Vienna, his early work is solidly academic — realist, formal, classical and conservative.
So conservative an artist was Klimt, in fact, he was elected an honorary member of the University of Munich and the University of Vienna, and in 1888 Klimt received the Golden Order of Merit from Austrian Emperor Franz Josef I … before, that is, his work was judged obscene — a judgment that did surprisingly little to hinder Klimt's career.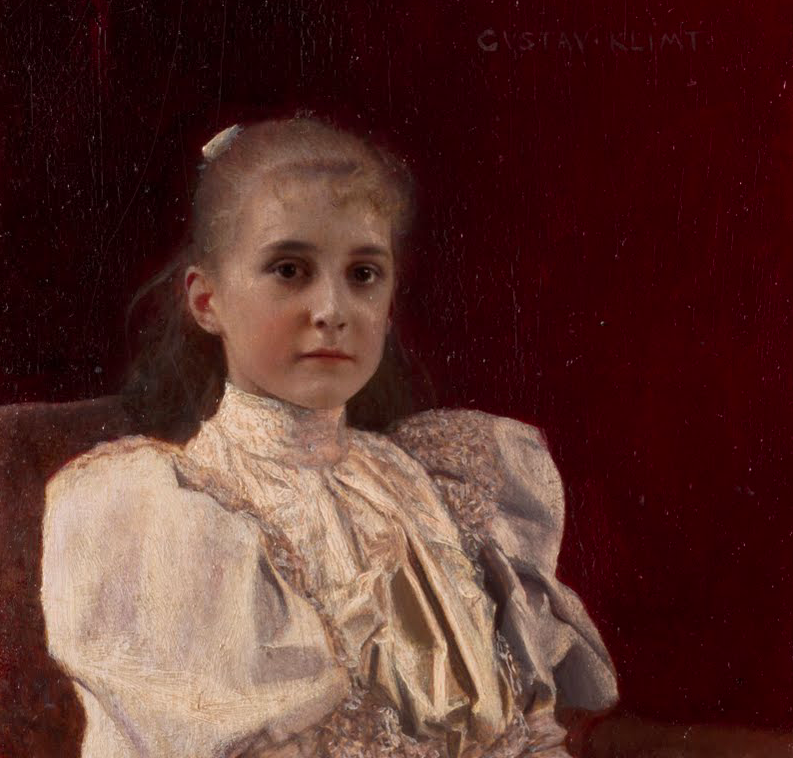 At the end of the 19th century, Klimt abruptly shifted focus, particularly after the death of his artist brother Ernst and his father, a gold engraver, in 1892. He became a founding member of the Vienna Secession movement, producing some of his most famous Symbolist works during his "Golden Phase," when many of his works contained real gold leaf in tribute not only to his father but to the Byzantine art he saw during visits to Venice and Ravenna. This was the height of Klimt's career, when he produced such works as The Kiss, The Embrace, and Fulfillment and Expectation, "probably the ultimate stage of my development of ornament," he said.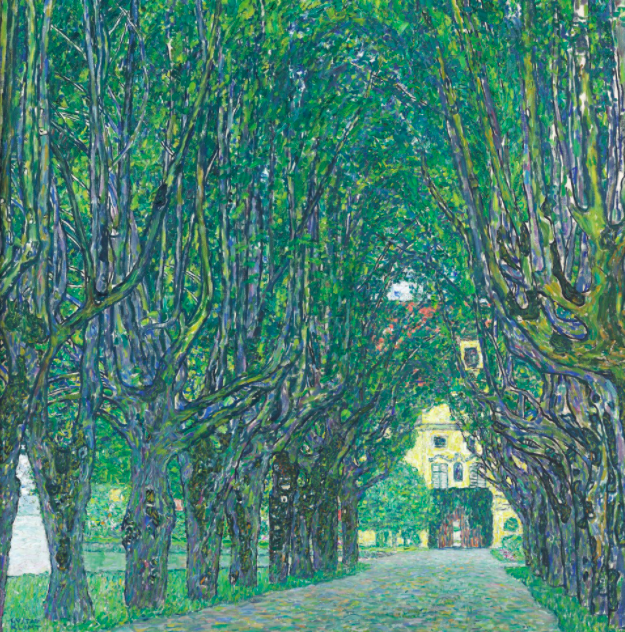 In many ways, Klimt embodied contradiction. An admirer of society and luxury, he also spurned company, turned away all visitors, and spending so much time painting landscapes during summer holidays that locals called him Waldschrat, "forest demon." Renowned for his sexual adventurousness (he supposedly fathered 14 children), Klimt was also an intensely focused and isolated individual. In a piece entitled "Commentary on a Non-Existent Self-Portrait," he writes:
I have never painted a self-portrait. I am less interested in myself as a subject for a painting than I am in other people, above all women… There is nothing special about me. I am a painter who paints day and day from morning to night… Whoever wants to know something about me… ought to look carefully at my pictures.
Look carefully at an online gallery of Klimt's works here. And see the immersive Augmented Reality gallery here.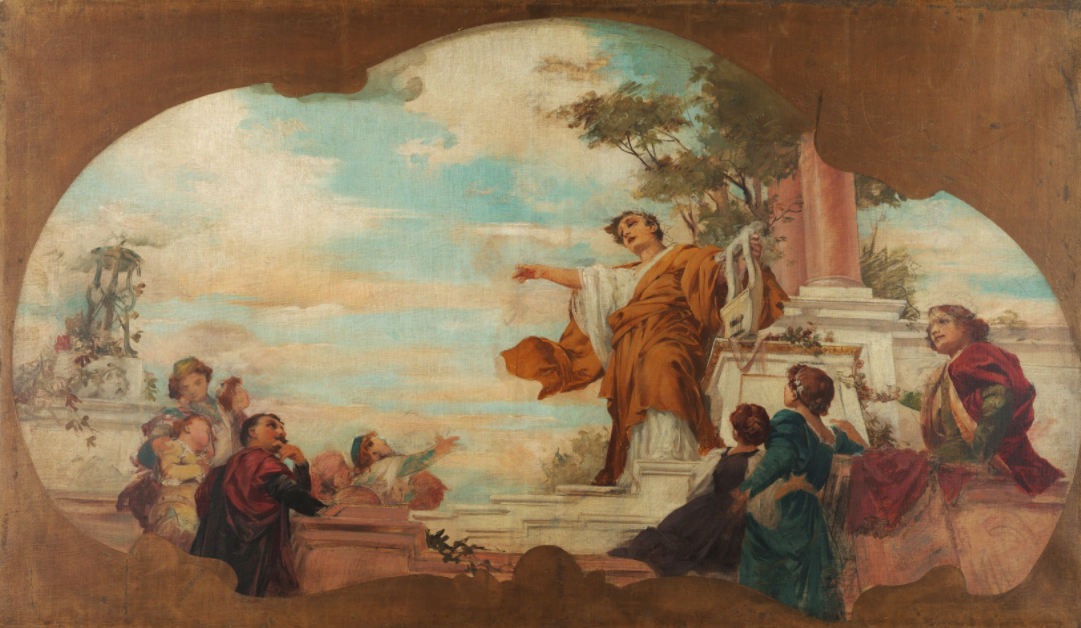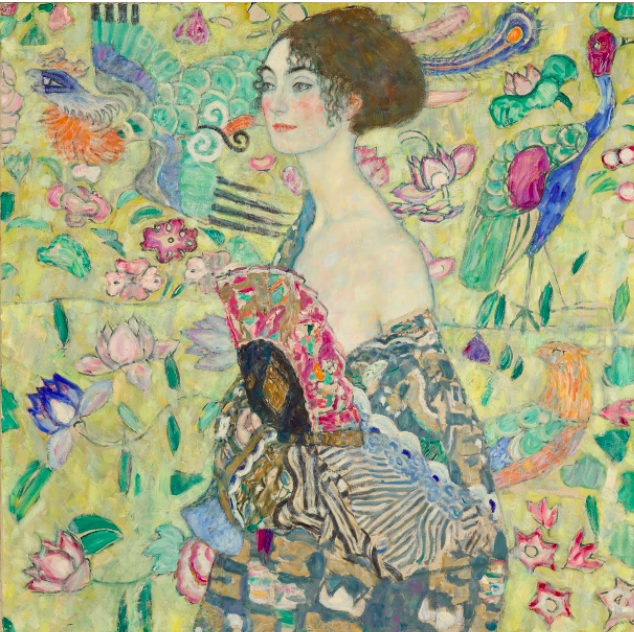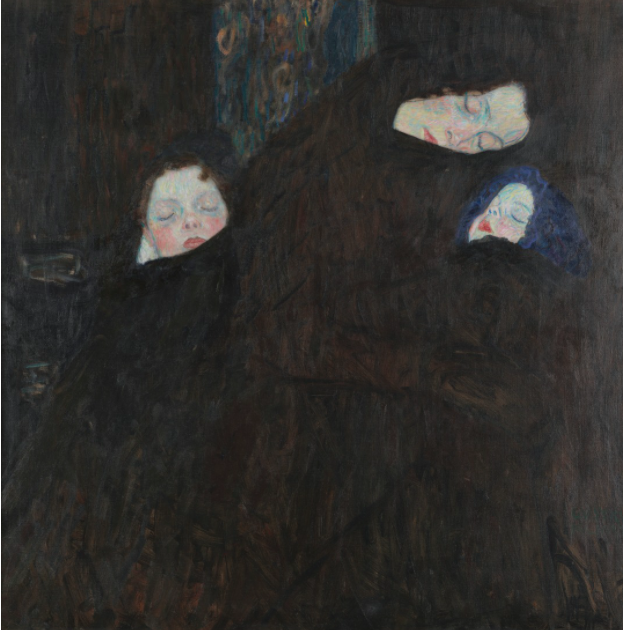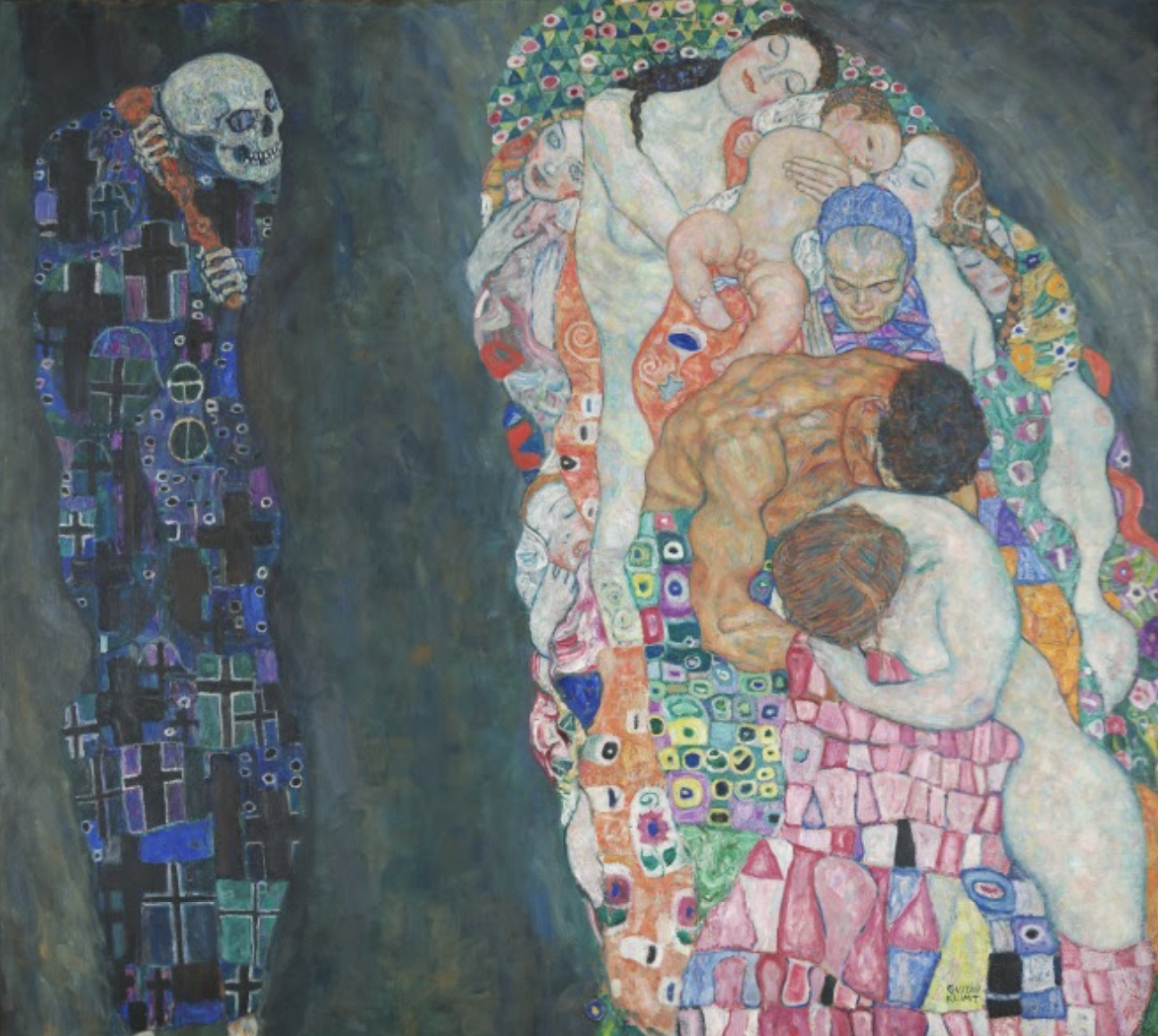 Related Content: 
Gustav Klimt's Masterpieces Destroyed During World War II Get Recreated with Artificial Intelligence
Gustav Klimt's Iconic Painting The Kiss: An Introduction to Austrian Painter's Golden, Erotic Masterpiece (1908)
Gustav Klimt's Haunting Paintings Get Re-Created in Photographs, Featuring Live Models, Ornate Props & Real Gold
Josh Jones is a writer and musician based in Durham, NC. Follow him at @jdmagness