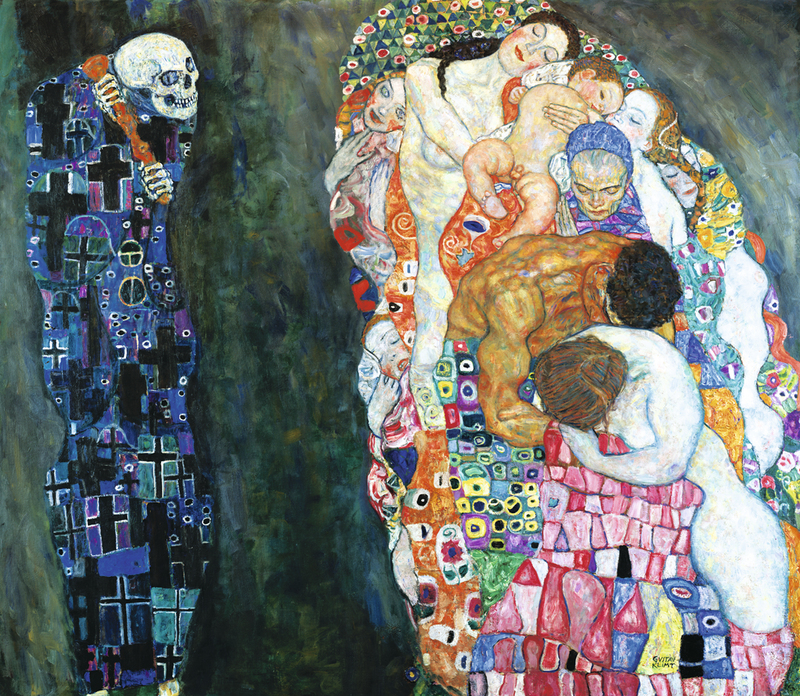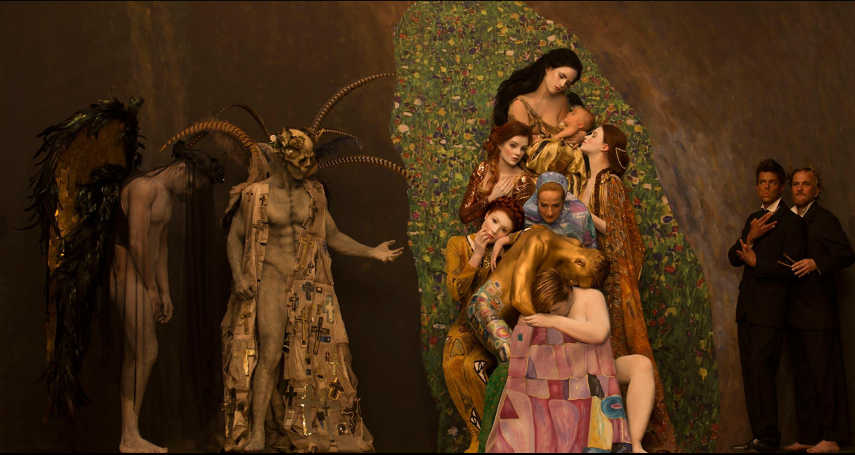 Image by Inge Prader
Gustav Klimt painted a glittering, erotic, haunting reality of his own, distinctive even by the standards of his artistically abundant environment of late 19th- and early 20th-century Vienna. "Whoever wants to know something about me," he once wrote in a commentary on the self-portrait he never painted, "ought to look carefully at my pictures." Given the level of scrutiny with which she's no doubt had to look at his pictures, Klimt's countrywoman Inge Prader must therefore know everything about the painter there is to know.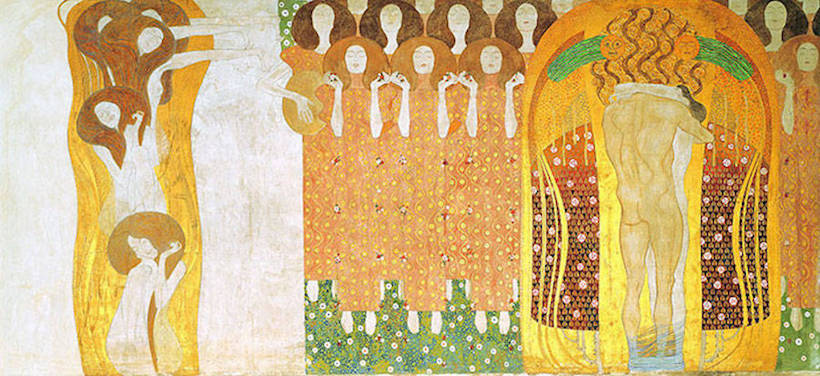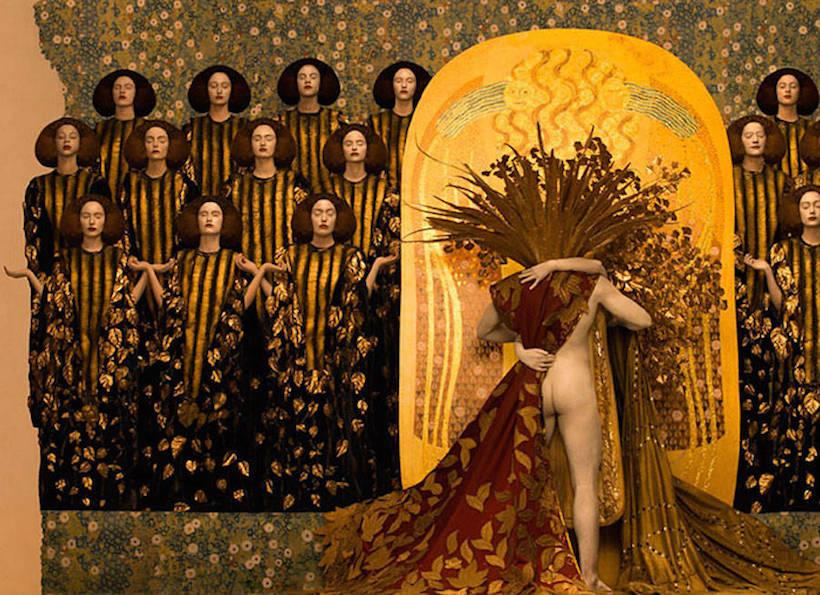 Image by Inge Prader
A photographer with a wide variety of corporate clients, Prader has drawn a good deal of attention by shooting recreations of Klimt's canvasses made for Vienna's Life Ball, an AIDS charity event, using real models, real costumes, and real gold. That last has a particular importance, given Prader's focus on paintings from the "Golden Phase" that Klimt entered after becoming a success. "In 1903 Klimt visited Venice, Ravenne and Florence," writes Konbini's Donnia Ghezlane-Lala. "It was his visit to the San Vitale basilica in Ravenne that struck him the most. Fascinated by Byzantine mosaics, he decided to integrate the colour gold into his work using gold paper and gold leaf. Also, fun fact, Klimt was the son of a goldsmith."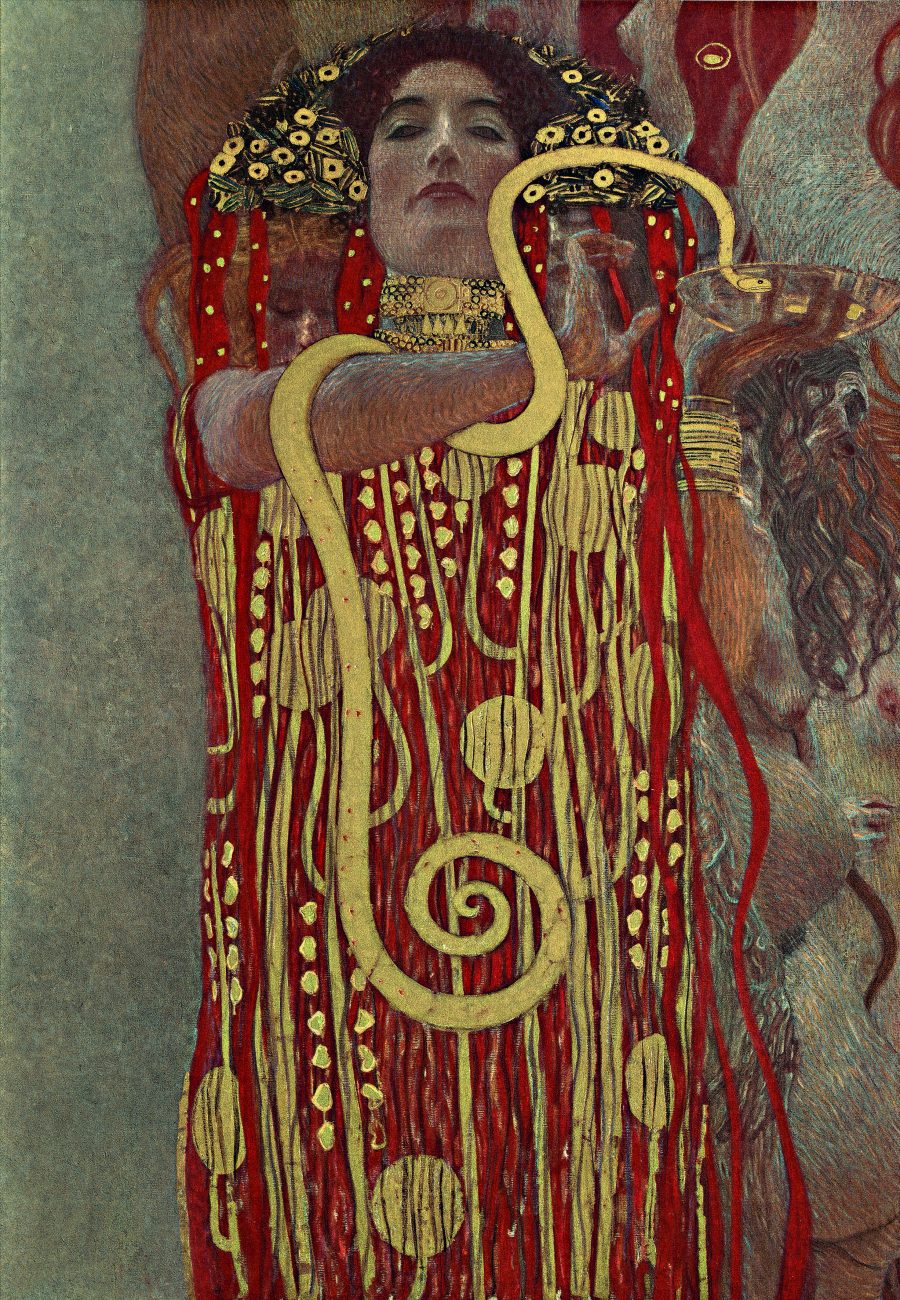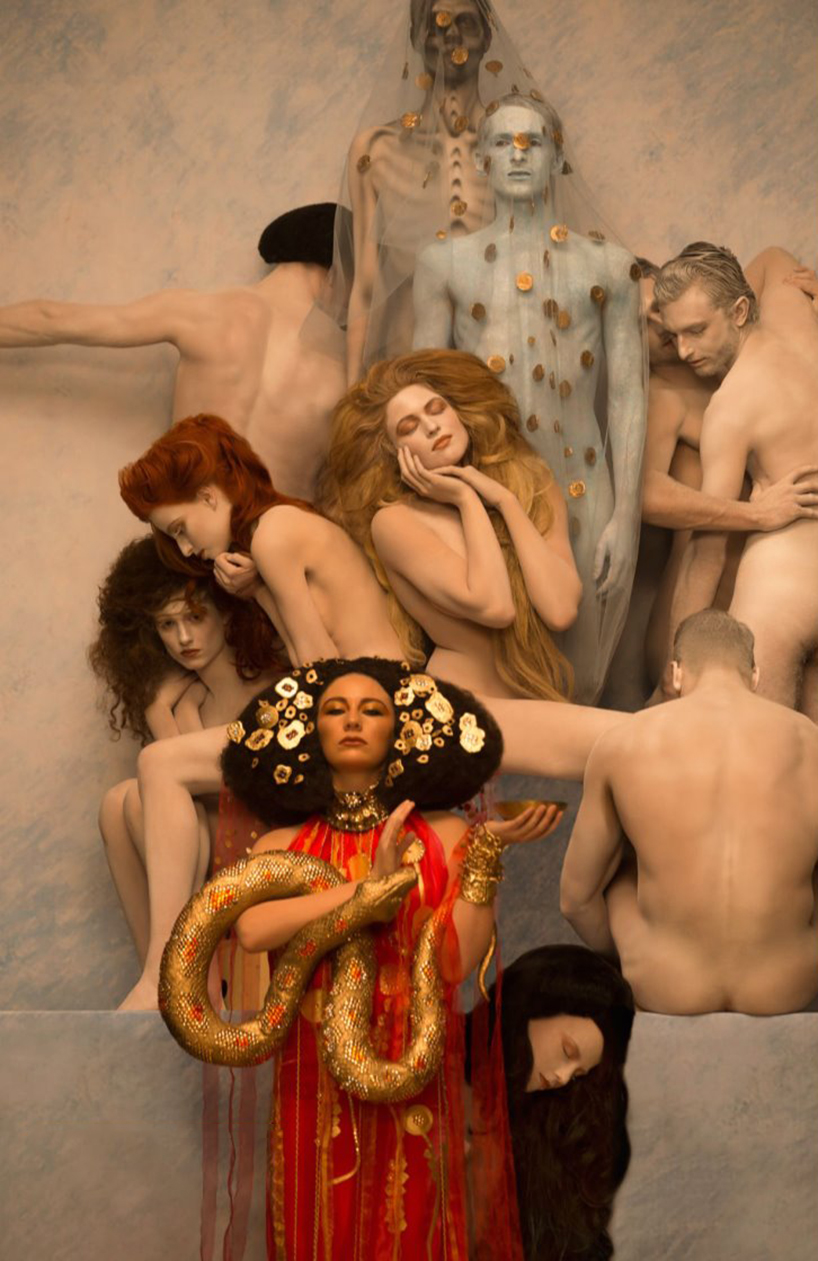 Image by Inge Prader
Prader's "carefully posed models and intricately crafted props duplicate some of Klimt's most iconic masterworks like Death and Life and Beethoven Frieze, mirroring the gold hued, highly decorative and erotic aesthetic the Austrian artist became best known for," writes Designboom's Nina Azzarello. "Richly ornamented costumes clothing warriors and women alike are situated alongside semi-nude figures and set against detailed mosaic backdrops." These "paradise-like conditions" on the canvas transfer surprisingly well to photography, especially with the eye Prader has developed in fashion and advertising, two realms guaranteed to instill anybody with a positively Klimt-like appreciation for striking compositions, luxurious materials, and beautiful women.
You can see more of Prader's Klimt recreations at Konbini and Designboom.
Related Content:
Photographer Creates Stunning Realistic Portraits That Recreate Surreal Scenes from Hieronymus Bosch Paintings
Flashmob Recreates Rembrandt's "The Night Watch" in a Dutch Shopping Mall
How Famous Paintings Inspired Cinematic Shots in the Films of Tarantino, Gilliam, Hitchcock & More: A Big Supercut
Based in Seoul, Colin Marshall writes and broadcasts on cities and culture. He's at work on the book The Stateless City: a Walk through 21st-Century Los Angeles, the video series The City in Cinema, the crowdfunded journalism project Where Is the City of the Future?, and the Los Angeles Review of Books' Korea Blog. Follow him on Twitter at @colinmarshall or on Facebook.