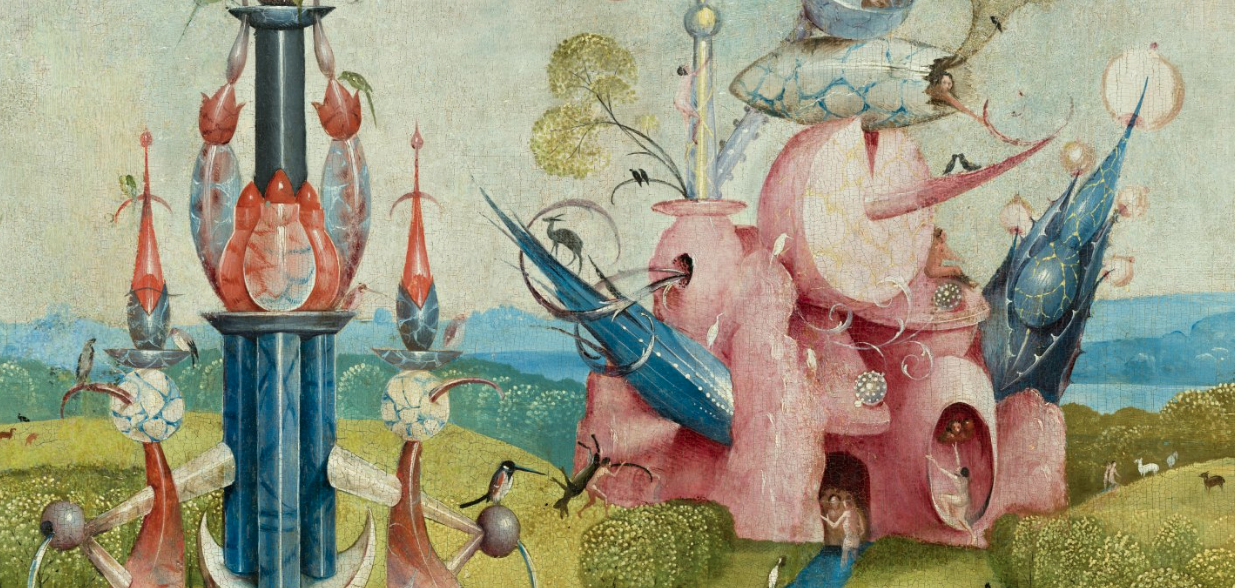 Very little is known about the Dutch painter Hieronymus Bosch. And I am going to suggest that is a good thing. Would it help to know that this man who created truly inspired, endlessly fascinating views of heaven and hell, of creature-filled gardens of debauchery, had a particular point of view on humanity? Or that he thought there was a "correct" way to understand his paintings? Perhaps it's the mystery of the man that brings us closer to these works, to study them in detail, and to delight in their playful horror. And for those who really want detail, the Bosch Project is the place to find it.
The Bosch Project (aka the Bosch Research and Conservation Project) began in 2010 as a way to bring together the artist's 45 paintings "spread across 2 continents, 10 countries, 18 cities, and 20 collections" for in-depth research, available to everyone.
The year 2016 marked the 500th anniversary of Bosch's death, with celebrations in the artist's birthplace of Hertogenbosch and a revolutionary exhibition in Noordbrabants, which stirred controversy when it disputed the authenticity of several major works in the Prado Museum in Spain, added two new attributions, and restored nine works.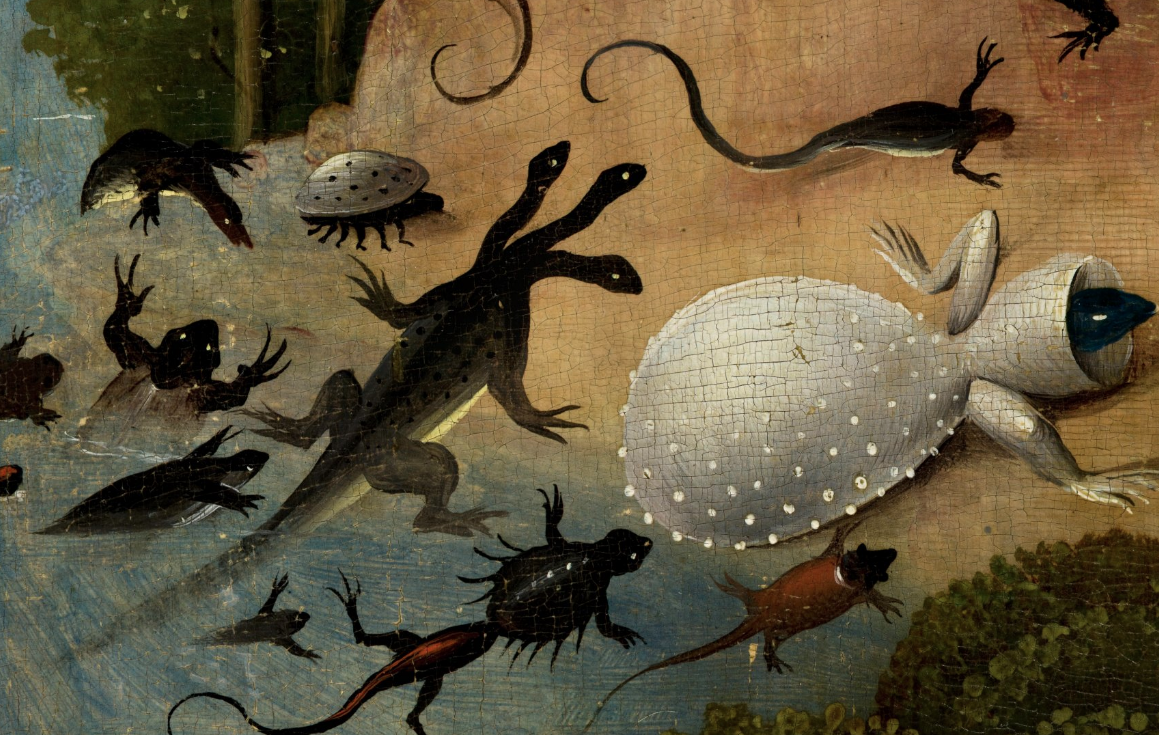 Here is where the Bosch Project website shines. The "synchronized image viewers" allow us to zoom in to the smallest brushstroke to examine Bosch's detailed worlds and characters. And in a nod to his use of triptychs, the other two sides of the painting zoom in as well. It makes for some interesting, but not essential, juxtapositions. It's also easy to move around in the work with just the scrollwheel of the mouse. Other paintings allow the viewer to examine the infrared reflectogram of the painting's layers, exposing Bosch's corrections and deletions. Closer examination of his grand panels reveals Bosch's cartoonish brushwork, his caricature, and his immense humor. For sure, the artist wanted us to meditate on greater matters like our own salvation, but there's so much fun in the way he paints animals, or in the bacchanalia of The Garden of Earthly Delights, you can be forgiven for thinking he'd want to party as well. Grab that scroll wheel and check out the Garden—there's plenty of room. Enter the Bosch Project website here.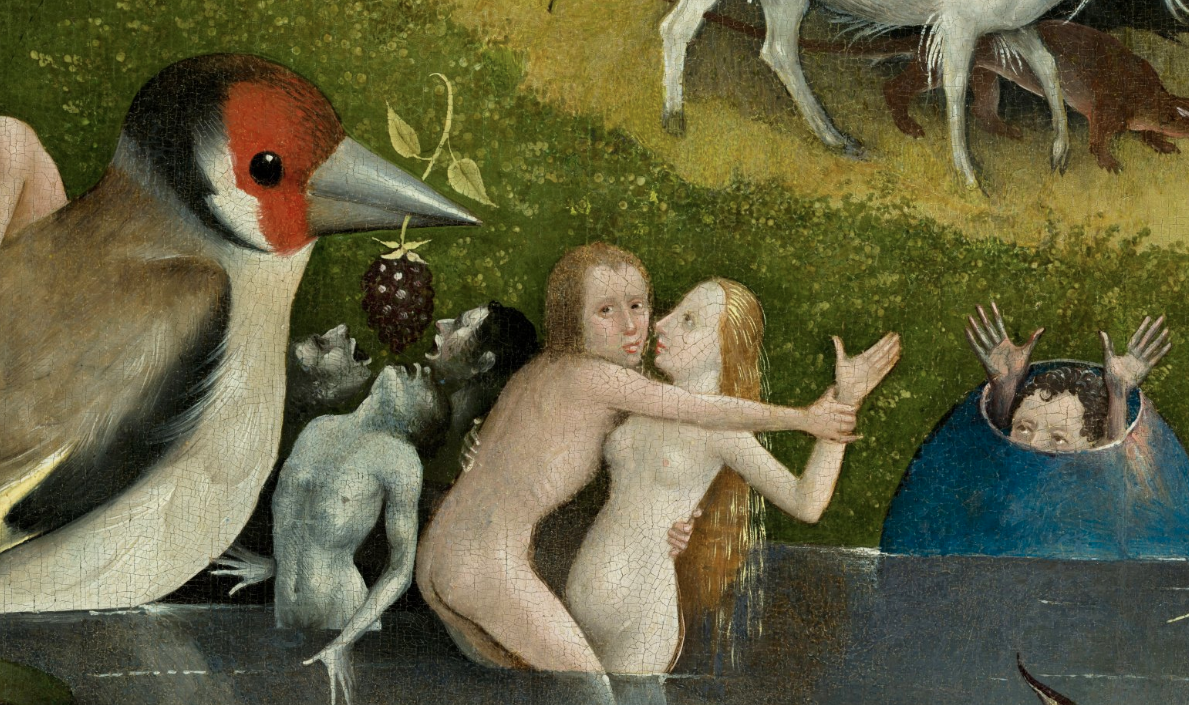 Related Content:
Hieronymus Bosch Figurines: Collect Surreal Characters from Bosch's Paintings & Put Them on Your Bookshelf
Take a Virtual Tour of Hieronymus Bosch's Bewildering Masterpiece The Garden of Earthly Delights
The Meaning of Hieronymus Bosch's The Garden of Earthly Delights Explained
Ted Mills is a freelance writer on the arts who currently hosts the Notes from the Shed podcast and is the producer of KCRW's Curious Coast. You can also follow him on Twitter at @tedmills, and/or watch his films here.