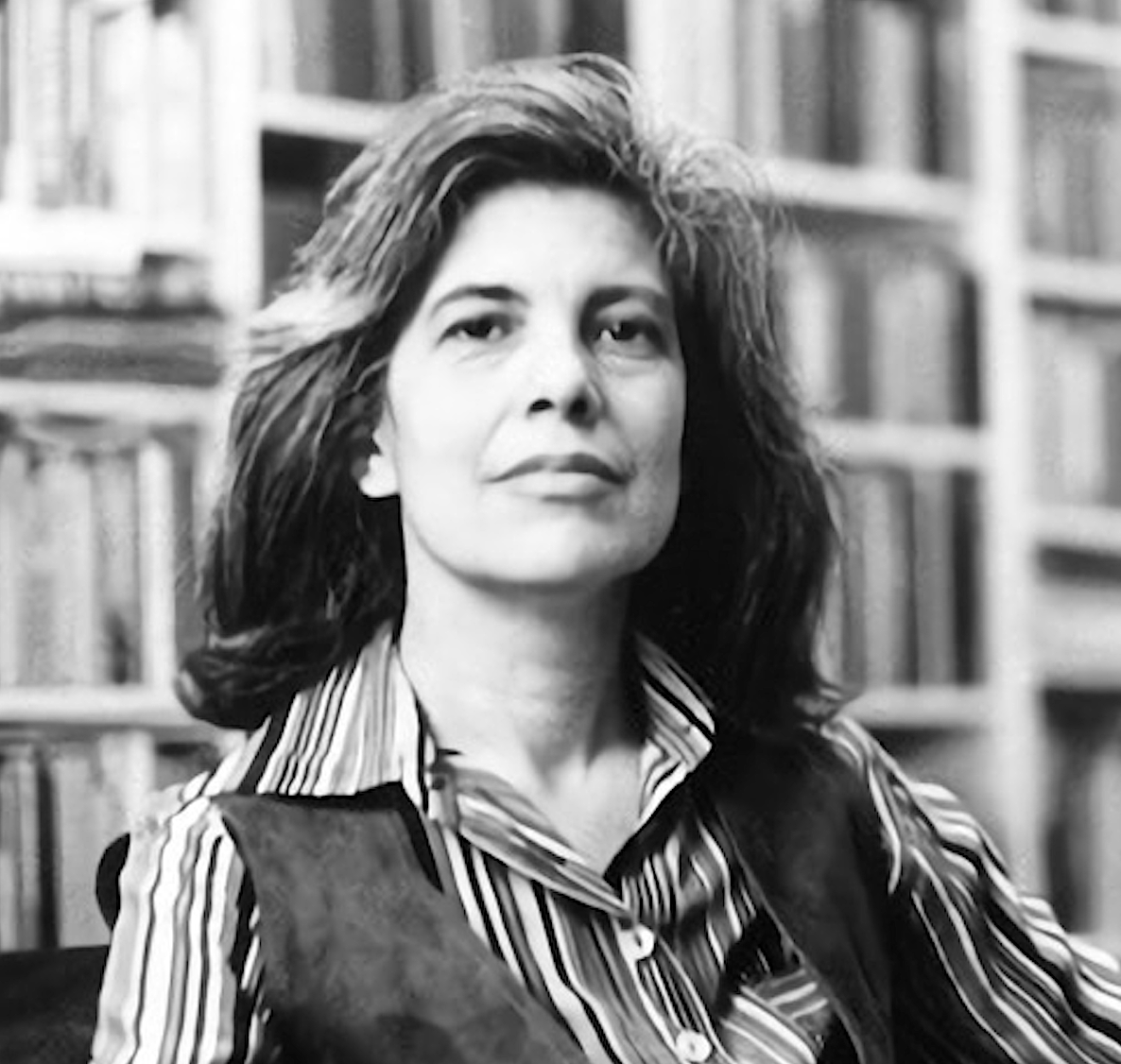 Image by Lynn Gilbert, via Wikimedia Commons
"The times we live in are indeed alarming. It is a time of the most appalling escalation of violence — violence to the environment, both 'nature' and 'culture'; violence to all living beings." But "it is also a time of a vertiginous drop in cultural standards, of virulent anti-intellectualism, and of triumphant mediocrity." You may, at this point, already find yourself in agreement with these words. But they're the words of Susan Sontag, now seventeen years dead, and as such can't actually be describing our present moment. In fact she spoke them in, and about, 1983, during her first commencement address at Wellesley College.
Characteristically unsparing, Sontag extended her charge of mediocrity even to "the educational system that you have just passed through, or has passed you through." In her view, "trivializing standards, using as their justification the ideal of democracy, have made the very idea of a serious humanist education virtually unintelligible to most people." If it is to happen at all, resistance to this mediocrity must happen at the level of the individual. "Perhaps the most useful suggestion I can make on the day when most of you are ceasing to be students," Sontag says, "is that you go on being students — for the rest of your lives. Don't move to a mental slum."
This point returned, somewhat altered, in Sontag's last commencement address, delivered twenty years later at Vassar College. "Try not to live in a linguistic slum," she advised the class of 2003. Indeed, "try to imagine at least once a day that you are not an American," or "that you belong to the vast, the overwhelming majority of people on this planet who don't have passports, don't live in dwellings equipped with both refrigerators and telephones, who have never even once flown in a plane." Though celebrated primarily as a critic, Sontag was also a novelist, and like Vladimir Nabokov understood full well the necessity of imagination to a proper intellectual life.
Elsewhere in her Vassar address, Sontag also makes the highly Nabokovian point that "no book is worth reading that isn't worth re-reading." Though the full text of the speech isn't online, you'll find these and other choice quotes from it at Vassar Quarterly. Sontag's key theme seems to have been attention. "Pay attention," she says in a passage still circulated on social media today. "It's all about paying attention. Attention is vitality. It connects you with others. It makes you eager. Stay eager. (Two years later, David Foster Wallace would make a similar point about being " "conscious and aware enough to choose what you pay attention to" in his famous 2005 commencement address at Kenyon College.)
When we develop and retain the habit of paying attention, we see things others don't, especially those truths that run counter even to our own professed beliefs. "Our society does not censor as totalitarian societies do; on the contrary, our society promises liberty, self-fulfillment, and self-expression," Sontag says. But pay attention, and you'll notice that "many features of our so-called culture have as their goal and result the reduction of our mental life, or our mental operation; and this is precisely, I would argue, what censorship is about." Nearly two decades have passed since Sontag said this, and as she might have expected, we tune out at greater peril than ever.
Related content:
John Berger (RIP) and Susan Sontag Take Us Inside the Art of Storytelling (1983)
David Byrne's Graduation Speech Offers Troubling and Encouraging Advice for Students in the Arts
Susan Sontag's List of 10 Parenting Rules
Toni Morrison Lists the 10 Steps That Lead Countries to Fascism (1995)
David Foster Wallace's Famous Commencement Speech "This is Water" Visualized in a Short Film
'Never Be Afraid': William Faulkner's Speech to His Daughter's Graduating Class in 1951
Based in Seoul, Colin Marshall writes and broadcasts on cities, language, and culture. His projects include the Substack newsletter Books on Cities, the book The Stateless City: a Walk through 21st-Century Los Angeles and the video series The City in Cinema. Follow him on Twitter at @colinmarshall, on Facebook, or on Instagram.