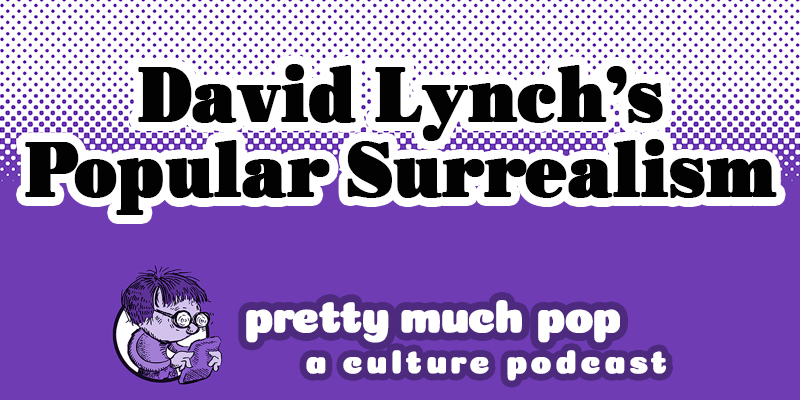 Pretty Much Pop hosts Mark Linsenmayer, Erica Spyres, and Brian Hirt–along with guest Mike Wilson–discuss the director's films from Eraserhead to Inland Empire plus Twin Peaks and his recent short films. We get into the appeal and the stylistic and storytelling hallmarks of his mainstays–Blue Velvet, Wild at Heart, Lost Highway, and Mulholland Drive–and also consider outliers like Dune, The Elephant Man, and The Straight Story.
What's with the campy acting and the weird attitudes toward women? Why make us stare at something moving very slowly for a long time? Are these films appealing to young people interested in something different but not on the whole actually enjoyable? Is there actually a "solution" to make sense of the senseless, or are these wacky plots supposed to remain unassimilable and so not dismissible?
Some articles we drew on included:
Also, read Roger Ebert's reviews of Dune and Blue Velvet, and his subsequent thoughts on the latter. What did critics say about "What Did Jack Do?" Watch "Twin Peaks Actually Explained."  Check out his short films if you can sit through them.
Learn more at prettymuchpop.com. If you're not subscribed to the podcast, then you missed last week's aftertalk highlights episode. This episode includes bonus discussion that you can only hear by supporting the podcast at patreon.com/prettymuchpop. This podcast is part of the Partially Examined Life podcast network.
Pretty Much Pop: A Culture Podcast is the first podcast curated by Open Culture. Browse all Pretty Much Pop posts