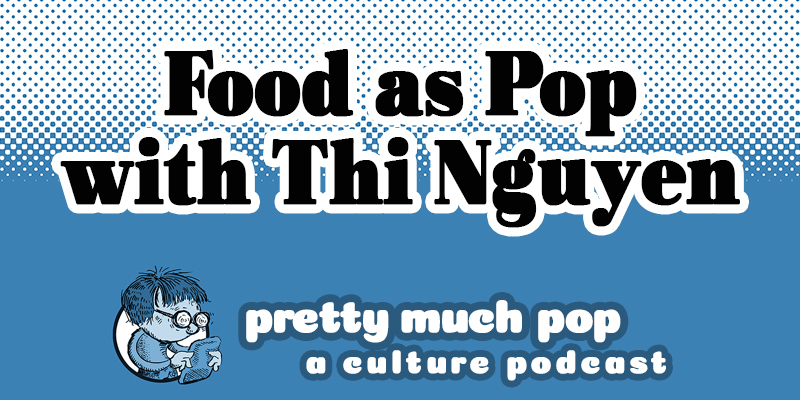 Your hosts Mark Linsenmayer, Erica Spyres, and Brian Hirt are joined by Utah philosophy prof and former food writer C. Thi Nguyen to talk food as art, foodies, elitism, food TV, cooking vs. eating, and how analyzing food is like analyzing games.
Read Thi's work at objectionable.net, including the article on "outrage porn" we talk about that he co-wrote with Bekka Williams, and his general account of "the arts of action." Also, check out his blog posts about cookbooks and his new book. Purchase Games: Agency As Art. Follow Thi @add_hawk.
Other sources we looked at include:
Learn more at prettymuchpop.com. This episode includes bonus discussion that you can only hear by supporting the podcast at patreon.com/prettymuchpop. This podcast is part of the Partially Examined Life podcast network.
Pretty Much Pop: A Culture Podcast is the first podcast curated by Open Culture. Browse all Pretty Much Pop posts.