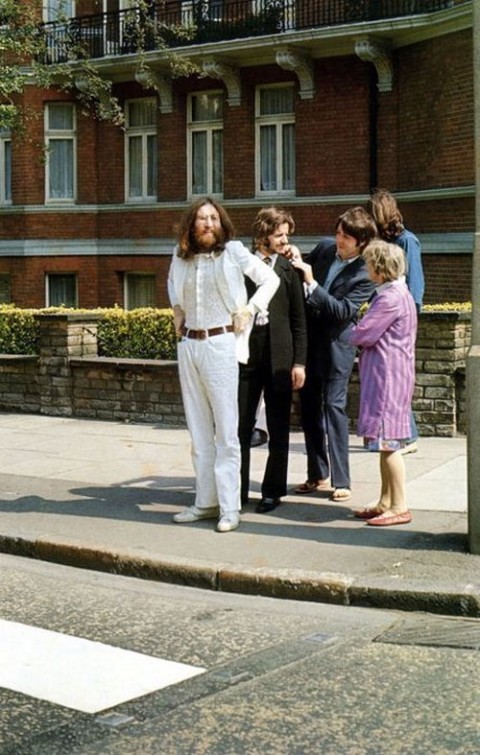 This was too good to pass up. This week's celebration of John Lennon's life unearthed a priceless picture of The Beatles preparing to take their iconic walk across Abbey Road. One detail worth pointing out: Sir Paul has yet to kick off his shoes.
Although taken back in 1969, tourists still flock to the same crosswalk today, hoping to snap a quick imitative photo before a car races by. You can watch the sometimes hair-raising action on this great live webcam provided by Abbey Road Studios. There's obviously more to see during daylight hours in the UK. Thanks to Kottke for flagging this...
Beatles Box Sale: Just a heads up. We noticed that Amazon.com has deeply discounted the remastered Beatles Box Sets. The Stereo Box Set now goes for $126.32 for 14 discs, and the Mono Box Set runs $129.99 for 12 discs. Respectively, that's 51% and 57% off list price, and it's right in time for the holiday season...