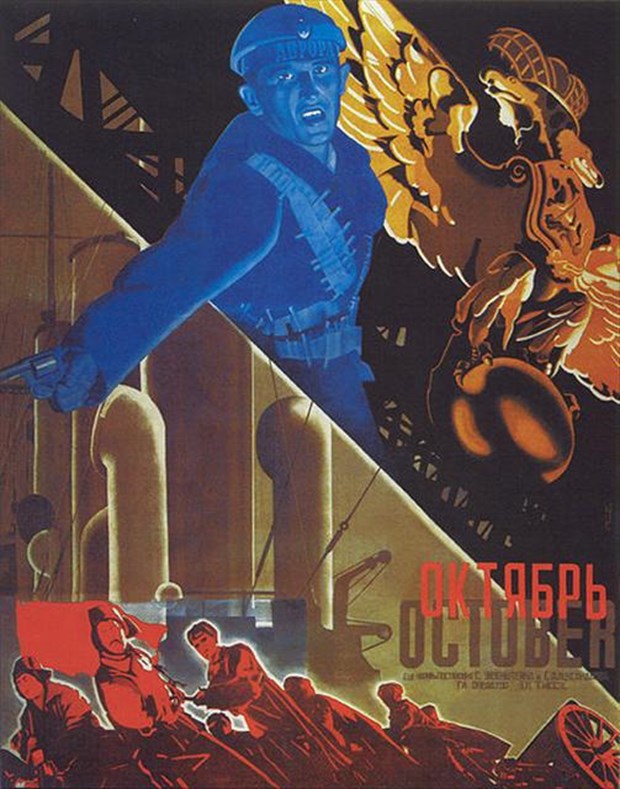 Behold Sergei Eisenstein and Grigori Aleksandrov's acclaimed dramatization of the Russian Revolution that unfolded in October of 1917. Commissioned by the Soviet government to commemorate the tenth anniversary of that Revolution, the film was originally released in 1928 as Oktober in the Soviet Union, and later internationally as Ten Days That Shook The World, borrowing from John Reed's well-known book on the Revolution. Courtesy of Archive.org, you can watch the film below, and find it in our collection, 1,150 Free Movies Online: Great Classics, Indies, Noir, Westerns, etc..
Follow Open Culture on Facebook, Twitter, Instagram, Google Plus, and Flipboard and share intelligent media with your friends. Or better yet, sign up for our daily email and get a daily dose of Open Culture in your inbox. To make sure that our posts definitely appear in your Facebook newsfeed, just follow these simple steps.
If you'd like to help support Open Culture, please consider making a small monthly donation to our site. We would greatly appreciate it!